Generator was the coolest hostel I have stayed in. Also the largest. Fun bar and hangout area. I hope to stay in another generator hostel in a different city! - Anonymous
What sets them apart?
Generator Hostel London offers a lively bar and a central location that's accessible to everything. The rooms are very reasonably priced so it's a nice option for budget travelers headed to London.
Hostel Personality
Who's staying here?
This is a large hostel that's a popular chain throughout Europe. The hostel has a wide variety of dorms and private rooms, so it's a good place for small or large groups that are traveling together. The bar is a fun place to hang out if you're traveling alone, but the hostel's large size means it can sometimes be difficult to meet other guests.
Insider Tip
Ask for a room that's not directly below the bar if you want a good night's sleep.
Generator London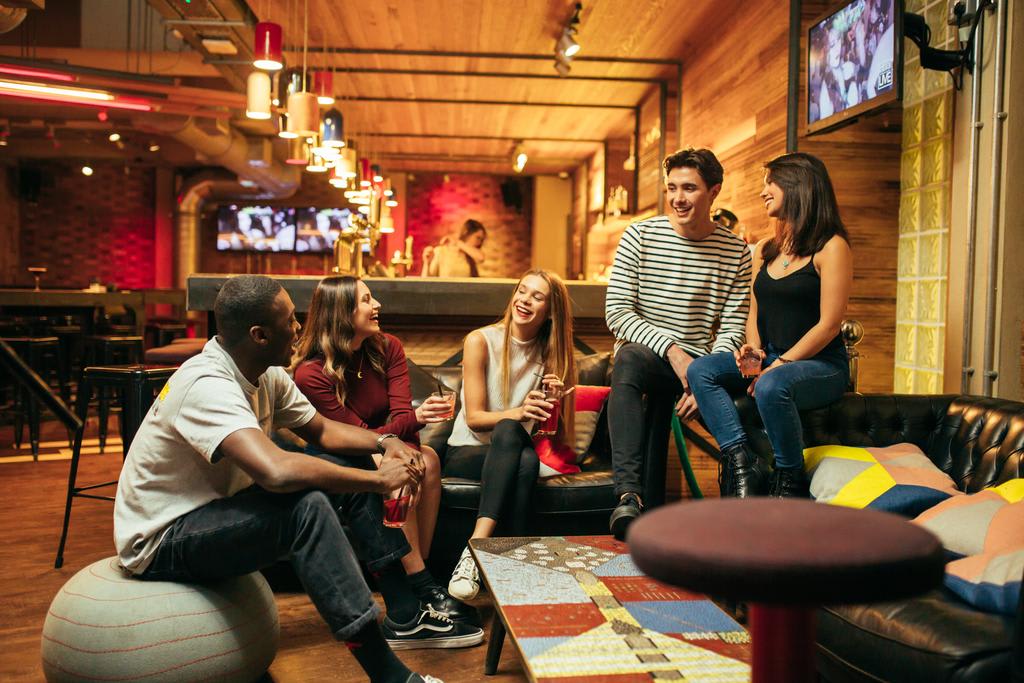 This is the original Generator Hostel and it's in a great location near everything in London. It's very close to several tube stations and there are bus stops nearby as well. The hostel is very large with a wide variety of rooms, so you can expect to find a diverse crowd staying here. It's a great place for groups traveling together, as rooms can be reserved in their entirety.
The hostel has a lively on-site bar that's the perfect place to hang out and meet other guests. There are happy hours and regular events at the bar, so if you're traveling alone or hoping to make some new friends, that's the place to go.
The Facilities
Dorms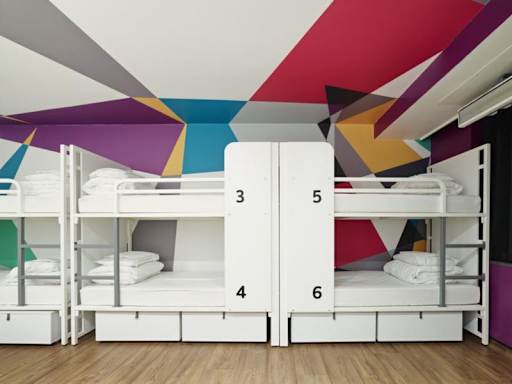 Dorms sleep anywhere between 4 and 13 people in either mixed or female only rooms. The rooms are small, but that's typical of hostels in London. The beds are decent and generally comfortable.
Private Rooms
This hostel is great for groups because guests can reserve rooms of a variety of sizes. Dorms can be reserved in their entirety and there are smaller private rooms available for couples or friends traveling together. The rooms are brightly colored and most use shared bathrooms. There are double rooms available with their own private bathroom if that's what you prefer.
Bathrooms
Most rooms use shared bathrooms but there are private rooms available with en-suites. The bathrooms are a bit small but are cleaned regularly. They can get crowded during peak times as they are shared by the whole hall, so plan accordingly. Towels are provided free of charge if you're staying in a private room. Otherwise you may rent one or bring one from home.
Bar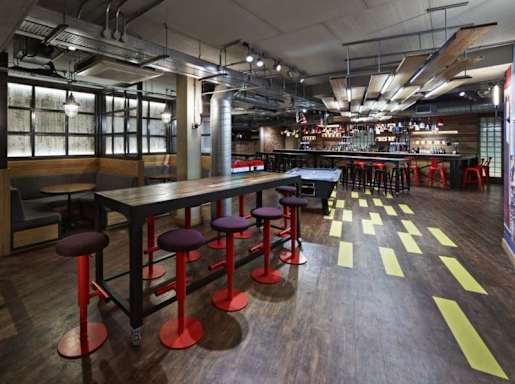 The Generator Bar is a popular hang out spot for guests. It's open every night from 5 PM to 2 AM and has drinks and meals available. You'll meet travelers from around the world in a fun and friendly environment. They often host events like karaoke or DJ nights.
Restaurant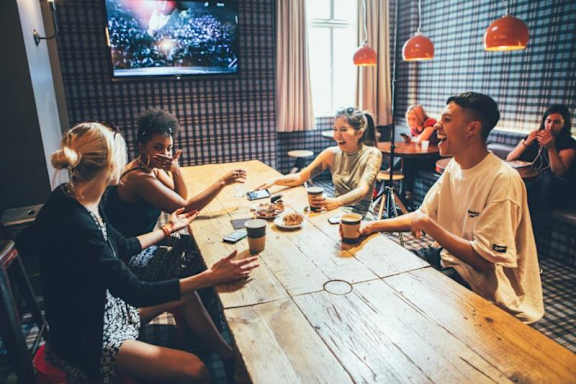 The hostel has a cafe where you can grab a meal. There's no shared kitchen for guests, but this is an excellent alternative, particularly if cooking isn't your thing.
Common Areas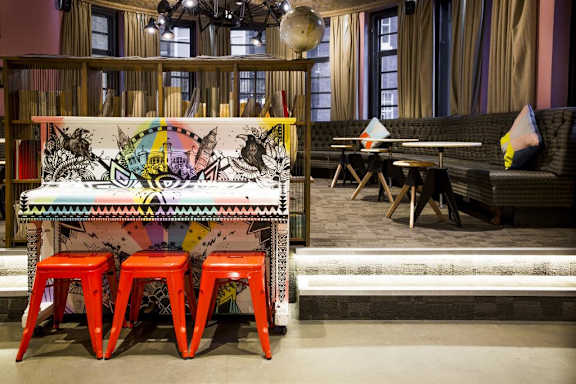 The bar is the most popular place for guests to hang out, but there area also more chill spaces if you want to relax for a bit. There's a lounge and a games room with pool tables. There's also an internet cafe if you want to connect with friends and family back home.
The Location
Bloomsbury
What's Nearby?
Generator Hostel is in an excellent part of London that makes a great base for exploring the city. It's in the Bloomsbury neighborhood right near Russell Square and surrounded by the vibrant West End. The area has no shortage of restaurants, cafes, and shops and everything you might want to see or do is easily accessible by the tube. There's also a shopping center and pharmacy nearby.
Nearby Transportation
This hostel is very close to several tube stations which will take you all over London. It's just a three minute walk to Russell Square station and is about a five minute walk from King's Cross Station. There are also plenty of bus stops nearby if you're looking for a different option.
Activities
The bar is the place to be for most of the hostel's activities. There's often a DJ, karaoke, or other activities going on. If you're looking for something a little more low key, you'll appreciate the movie nights where guests relax and enjoy a classic film.
Amenities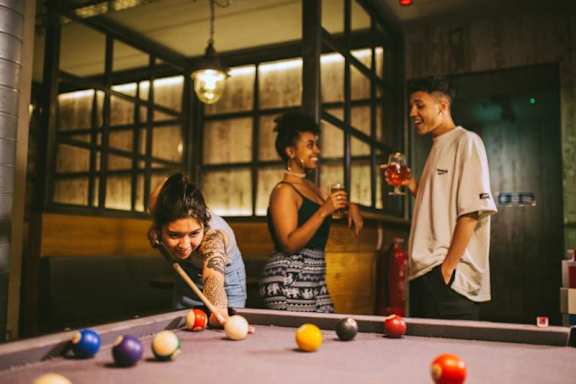 This is a very large hostel so you can expect a number of different amenities and conveniences. There's laundry facilities, and ATM, bike rental, and all kinds of travel information. There's also airport transfers if you need them and an elevator to help you get to your room. Board games, a pool table, and foosball are also found in the games room.
This is a very affordable hostel, but there are little things that add up. Many of these amenities come with a small fee, so plan accordingly.
Staff
This is a very large hostel and the staff do their best to stay on top of everything. Don't expect the personal attention you might receive at a smaller hostel, but the place is well organized and things generally go smoothly.
Heads Up
Many guests complain that they don't have enough bathrooms per floor, and for some rooms it's a long walk to get there. The hostel can also get a bit loud if you're staying directly below the bar so bring earplugs. Also note that there is no kitchen.
Generator London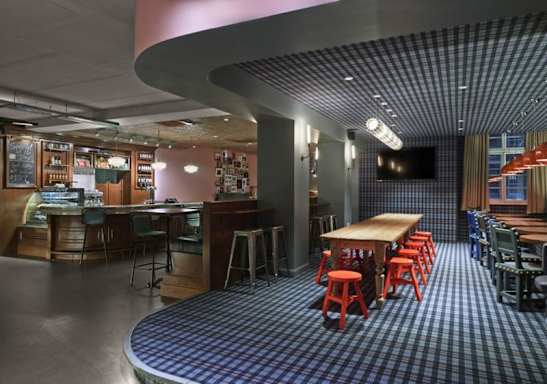 Do you have a favorite hostel that you would like to review? Let us know!