Really good atmosphere, everyone is super nice and friendly. They have a lovely Terrazza in the rooftop where you can chill. Would definitely recommend it! - American Girl
What sets them apart?
This hostel is a cheap and reliable option for budget travelers to Madrid. The staff are friendly and the hostel is small so it has a personal feel. There's a wide range of rooms so there really is something for everyone here.
Hostel Personality
Who's staying here?
This hostel appeals to young budget travelers who don't need a lot of frills. The rooms are basic but reliable and the location is decent. The atmosphere is social enough to meet people but chill enough that you can keep to yourself if you choose.
Insider Tip
Bring an extension cord if you need to charge something as there are no plugs by the beds.
Las Musas Hostel
This is a cheap but reliable hostel in a convenient location in Madrid. The city is very walkable, so it's easy to access most places of interest. The hostel itself is a no frills option with basic rooms, a few hangout areas, and a several fun activities like pub crawls or walking tours. This is a small hostel so if you want to meet people you can, but there's really no pressure to hang out if you're more interested in keeping to yourself.
The Facilities
Dorms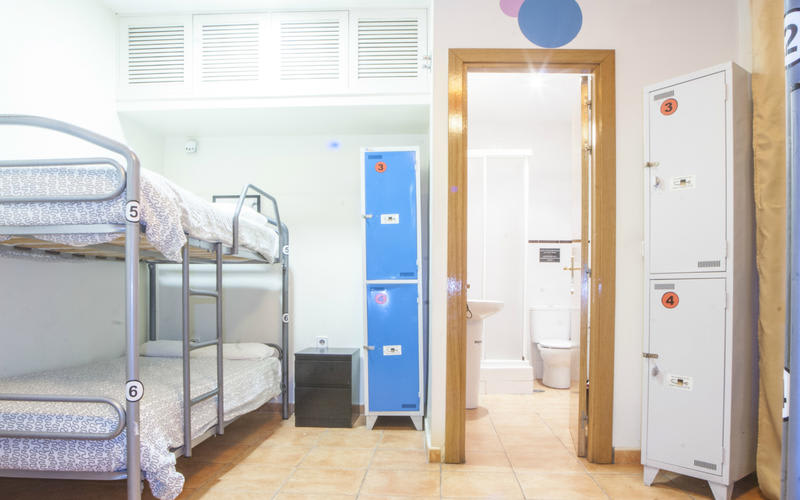 This hostel has basic dorm rooms that sleep 3, 4, 5, or 10 people. There is air conditioning and some rooms have en-suite bathrooms. The bunk beds are basic with metal frames and each bunk gets a security locker for their belongings.
The rooms don't have the fancy amenities that you might find at a more expensive hostel, but they stay quiet during the quiet hours and they're a reasonable size.
Private Rooms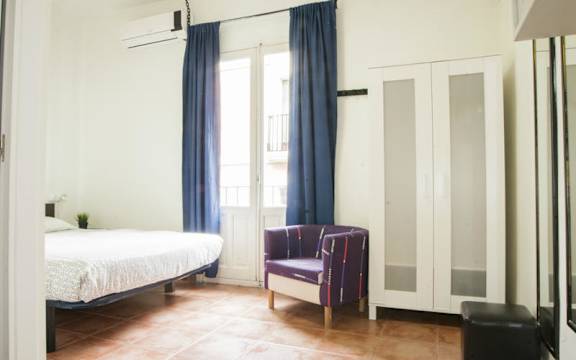 This hostel also has a wide variety of private rooms to accommodate everyone from solo travelers to small groups and everyone in between. You can choose between basic rooms with shared bathrooms or nicer rooms with en-suite bathrooms. Some of the rooms even have small balconies that look out on the city.
Bathrooms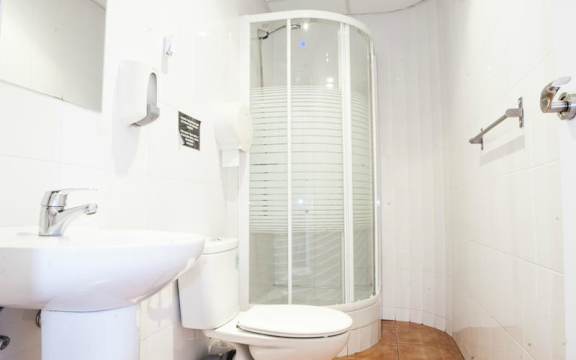 This hostel has both en-suite and shared bathrooms depending on the room you choose. The bathrooms are decent and kept fairly clean, but the facilities are a bit older so things periodically break. The showers are hot and although the bathrooms are basic, they are decent are all you really need for the price.
Common Areas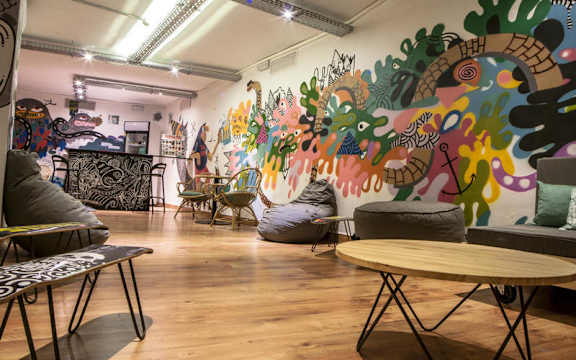 This hostel has an outdoor terrace as well as an indoor lounge with cable tv, public computers, and wi-fi. There's also a ping pong table and comfortable seating if you'd like to hang out and chat with other guests. The environment is very chill and relaxed, so it's easy to sit down and start talking with someone, or use the wi-fi to send messages back home.
The Location
Lavapies
This neighborhood offers an international vibe for visitors. There's a mix of Indian restaurants and kebab shops, and the local population come from diverse countries and regions. There are many ethnic shops around as well as independent theaters and cultural centers. This area attracts a young and eclectic crowd at night when bar hoppers head to Calle Argumosa for the bars and atmosphere. If you're looking for a funky and fun neighborhood that's a bit outside the box, then this is it.
What's Nearby?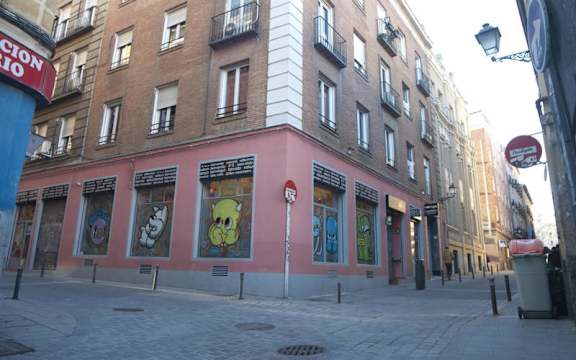 Las Musas is centrally located in Madrid, and the city is very walkable so you can easily access almost any sight you'd like to visit. Puerta del Sol is about a ten minute walk to the north and Plaza Mayor is less than ten minutes away. In about twenty minutes you can walk to the Art Triangle, which includes The Prado Museum, The Thyssen, and the Reina Sofia. Alternatively, you could take the metro there. In there neighborhood surrounding the hostel there are many great restaurants, bars, and shops.
Nearby Transportation
In central Madrid, this hostel has great access to public transportation. It's about a five minute walk to Tirso de Molina Metro Station, which is on Line 1. From there you can reach Atocha Train Station in just 2 stops..
Activities
This is a chill hostel where you can hang out in a social environment, or just keep to yourself, depending on your style. The staff organizes all kinds of activities for guests like pub crawls, walking tours, tapas tours, and even private flamenco shows. It's not uncommon for there to be impromptu drinking games at night before guests head out to enjoy
Madrid's nightlife
. You may even get to try some free sangria.
Amenities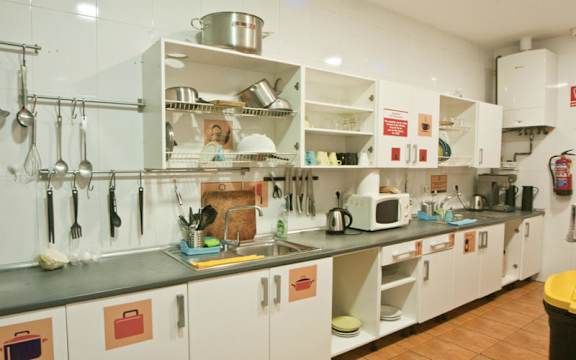 If you're arriving to Madrid early, then this is a great hostel to stay in because they'll store your luggage, let you hang out, and even let you use the showers if you wish. Other popular amenities here include a book exchange, vending machines, and a decent shared kitchen where guests can prepare their own food. The staff is also available to answer any travel related questions you might have. The laundry service here is good as well. They don't provide a full breakfast, but you can enjoy tea and coffee with some light pastries in the morning.
Staff
The staff here are friendly and helpful. They organize activities for guests and are available to answer any questions you may have. The reception area is open 24 hours a day, and if you arrive early, fill free to leave you luggage at the hostel, hang out, or use the showers.
Heads Up
This is a cheap, no frills hostel, so don't expect fancy furnishings or hotel quality facilities. It is a great option though if you want a cheap place to stay in a central location.
Las Musas Hostel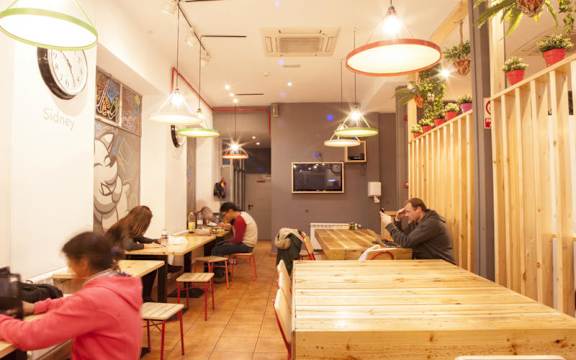 Do you have a favorite hostel that you would like to review? Let us know!