Ensenada On a Budget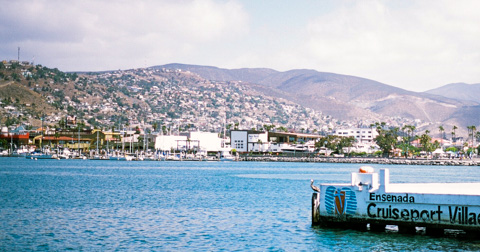 Ensenada is on the Pacific Coast of Mexico, south of Tijuana. It's the only deep water port in the state of Baja California and as such, it is an important commerical fishing port as well as a cruise ship destination. The city has a population of almost 500,000 and is located just 78 miles south of San Diego. The city sits between the ocean and a small mountain range. The surrounding area is known for its wine production, which produces some of the best wine in Mexico.
Ensenada has a Mediterranean climate that is mild most of the year and has a short rainy season during the winter months. The coldest months are between November and February when the temperatures average 55 degrees Fahrenheit. The warmest months are between June and September when the temperatures average 70 degrees Fahrenheit.
Sights
Ensenada has many beautiful beaches, most of which are located to the north or south of town. There are both private and public beaches and several good surfing spots.
Another fun day trip is La Bufadora, or "blow-hole", which is a small town about twenty miles out of Ensenada. This area offers some wonderful views of the sea, but don't expect to actually see the blow hole. Instead you can see some dramatically rough water that crashes against the sides of the cliff. Also make sure you visit some of the nearby wineries as they offer a glimpse into a unique side of Mexico.
Neighborhoods
The main tourist street in Ensenada is Avenida Lopez Mateos, which runs parallel to the bay. As a general rule, Calles run parallel to the bay and Avenidas run perpendicular to the bay. The city's downtown area is laid out like a grid. The Malecon is a walkway that runs along the bay between Boulevard Azueta and Avenida Castello for about half a mile. This area has the tourist office, sports fishing piers, Plaza Civica, and the Cruise Ship Terminal.
There are some nice beaches in the surrounding area including Estero Beach and Mona Lisa. Both are private beaches that are connected to resort accommodations. Public beaches in the area include San Miguel and El Punto. Although they are not quite as nice as the private ones, they are free and open to everyone, making them a nice option as well. In the northern parts of the city there are some excellent surfing beaches. These include San Miguel Beach, California Trailer Park, Stacks and 3 M's.
Activities
Ensenada has no shortage of water sports and outdoor activities. There are beautiful beaches where you can relax, surf, or swim. It's also possible to go whale watching during the gray whale migration season. Sightseeing tours are common during this time. Sport fishing is also popular in the area. There are day trips where you can fish for Bass, Bonita, Barracuda, Cod, and Yellowtail, and longer trips when you can fish Tuna, Albacore, and Dorado.
Food and Dining
Local specialties mostly include seafood dishes, which are usually fresh and excellent. It is said that the fish taco originated in Ensenada. The local version of the fish taco includes deep fried seafood, a white sauce, and shredded cabbage. It is usually served with several salsas. There are several great fish and shrimp taco eateries near the pier, and these are not to be missed.
There are some great restaurants around town but also be sure and check out the Open Air Fish Market. This is Baja's largest seafood market and a great place to sample a fish taco.
Transportation
There is a bus that travels between Ensenada and Tijunaa. You can also drive to the city and the trip from Tijuana takes about one and a half hours. Cruise ships also frequently visit the port. The port is a ten or fifteen minute walk from the main touristy areas in town.
It's possible to explore most of Ensenada's tourist attractions on foot. There are several areas that are also bike friendly including most of the Boulevard Costero. Driving in town is also surprisingly easy and free parking is readily available in many areas. There are also taxis and buses that can take you to the more suburban areas around town.
Related:
Looking for a
party hostel in Mexico
? Heading to
San Diego
or
LA
?