Merida On a Budget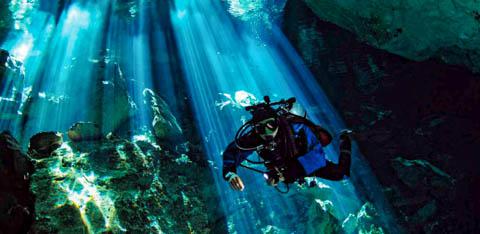 Merida is the largest city on the Yucatan Peninsula, which separates the Gulf of Mexico from the Caribbean Sea. It is also the capital of the state of Yucatan as a whole. There is a population of 750,000 and is very rich in diversity and culture.
Sights
This city is over four hundred years old so there are many historical sights around the city. However, there are also nearby beaches, quaint neighborhoods, and shopping centers. The historic center of town is called Plaza Grande and is surrounded by many historic buildings like the Grand Cathedral, the Museo Macay, and the Casa de Montejo. The latter was the palace of Montejo the Conquistador in 1549 and inside you can find sculptures of Spanish Conquistadors. On the west side of the plaza is the Ayuntamiento, which was once the City Hall. Finally, there is the Governor's Palace where you can find murals that depict the history of Merida.
The Palacio Canton houses the regional archaeology museum (the Museo Regional de Arquaeología de Yucatán. This building was one of the grandest mansions in Merida and it has many ancient Mayan artworks that are very interesting to see.
The opera house, Teatro Peón Contreras, is another historic building to check out in Merida. It was designed by an Italian architect in 1908 and today is part of Merida's high culture.
Neighborhoods
Merida is close to many Mayan ruins and archaeological sites. Dzibilchaltún and Mayapan are close by and are perfect locations for day trips outside Merida. Dzibilchaltún is about an hour from Merida and is known for its famous sculpture, "Temple of the Seven Dolls". There is also a museum that holds ancient Mayan artifacts and a 16th-century ruin of a famous church built by the Spanish.
Mayapan is another nearby Mayan ruin site that is about forty kilometers from Merida. This site was the political capital during the 1200's until the 1400's. Chichen Itza is a much larger ruin site but is located much further away from Merida. If you wish to visit this place, it is best to stay overnight to ensure that you can see everything it has to offer. The main attraction there is the Pyramid of Kukulcan, which was recently voted as one of the new Seven Wonders of the World.
Activities
Visit the Mercado Lucas de Galvez and San Benito (an indoor market), which is open every day until 6:00 pm. This market has vendors that sell an entire range of things from food to clothing, to pets.
Carnaval de Merida is a lively activity for those visiting the city sometime between mid-February and early March. This carnival is in the top five for the whole country of Mexico. A fun activity to do at night is head to El Gran Museo del Mundo Maya, where there is a nightly light and sound show at 9:00 pm. The museum also has tons of historical, archaeological, and anthropological displays that portray Mayan culture. This city is a great place to explore the beautiful and historic Yucatán Peninsula.
Food and Dining
Most of the food in Merida is in the category of Mayan Cuisine. This type of cuisine usually involves corn, turkey, squash, tomatoes, chiles, pork, cheese, and chocolate. A great place to try traditional Yucatán dishes is at Eladios. There are a couple locations for this restaurant, but many say that the one in Progreso in front of the beach is the best. For the best tacos in town, head to Wayan'e. A less traditional choice is Hennessy's Irish Pub, which is popular among locals, expats, and tourists. Another great place to get food in town is at the Mercado Lucas de Galvez that was mentioned above. There are several options of places to eat within this market for traditional, homemade food as well as great treats for dessert.
Transportation
There is an international airport in Merida, about eight kilometers outside of the city. This airport has service to other cities in Mexico, and many to and from the states. Once you land at the airport, you can either take a taxi or a bus to the main road in town (Calle 23).
If you are coming to Merida from another part of Mexico, you can take a bus into one of the three bus stations in town (Grupo ADO, Terminal de Autobuses de 2a Clase, Hotel Americana Fiesta). Once in the city, walking is a good option if you do not mind the hot temperatures. However, there are several taxis in town, as well as frequent buses.
Related:
Looking for a
party hostel in Mexico
? Heading to
San Diego
or
LA
?