San Cristobal de Las Casas On a Budget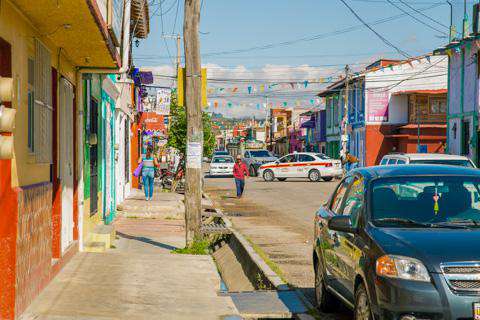 Far away from the luxuries of Cancun and Cabo, Mexico's San Cristobal de las Casas is a stunning colonial city located in the southern state of Chiapas. Due to its strategic location, the town is commonly used as a transfer point for travelers looking to cross the border between Guatemala and Mexico. San Cristobal also has an immensely strong appeal among budget-minded travelers as it's one of Mexico's most affordable cities.
With this in mind, let's take a closer look at what makes San Cristobal a unique and budget-friendly destination in Mexico.
As a rule of thumb, destinations in Mexico become increasingly cheaper the further away you are from the coast. This is why it should come as no surprise that San Cristobal is very far from the ocean. Since there are no beaches to attract a wealthy clientele, San Cristobal has largely avoided the same increase in prices that have plagued Mexico's resort towns in recent decades.
For example, let's say that you want to stay in nice hostels throughout your Mexico travels. In Cancun, this would easily cost you somewhere in the range of $15 per night. However, in San Cristobal, the same hostel would actually cost you $7 or $8 per night. And that's with a full breakfast, coffee, and orange juice included every morning. If it was any cheaper they would be paying you.
In terms of food, you can stretch your budget quite far by simply avoiding the tourist traps that are found in any city. Generally the restaurants located close to the town center/central plaza are the most expensive ones. If you venture a couple of blocks outside of this area you'll find numerous authentic restaurants that serve traditional and inexpensive meals. I stumbled upon a restaurant that served large portions of meat, rice, beans, salad, and tortillas for 50 pesos, which is about $2.54 USD as of this writing.
If you find a restaurant where the owner is watching a Spanish soap opera on a small television, this is a sure sign that your meal will be inexpensive!
Sights
San Cristobal de las Casas, commonly abbreviated as just
San Cristobal
, is considered to be the cultural capital of the state of Chiapas. The town has been designated as a "Pueblo Magico" in Mexico, which means
magic village
. This title is given to locations throughout the country that are regarded as beautiful destinations or as having historical and cultural significance, among other criteria.
In fact, former Mexican president Felipe Calderon claimed that San Cristobal was "the most magical of the Pueblos Magicos" during a speech in 2010. That's a big statement seeing as though there are over 100 Pueblos Magicos scattered throughout Mexico.
One aspect that vaults San Cristobal into the ranks as one of Mexico's best Pueblos Magicos is its well preserved
Spanish architecture
. The town is largely made up of cobblestone streets and adobe buildings that radiate with vibrant colors. Most houses feature wrought iron windows, which is another common element of Spanish architecture. Aside from the streets and houses, San Cristobal is also home to numerous churches that highlight the town's Spanish influences.
The Modern Maya
Now that we've discussed the architecture, let's move on and examine the people that populate this region of Southern Mexico. San Cristobal has a large indigenous population whose lineage traces back to the ancient Mayan civilization. The indigenous locals of San Cristobal are mostly of the Tzotzil and Tzeltal Maya tribes. For context, there are numerous subcategories of Maya ancestry scattered across Mexico, Guatemala, Belize, Honduras, and El Salvador, each with their own distinct language and cultural identity.
This large indigenous population gives rise to a richness of
Mayan culture
that can be seen immediately upon arriving to San Cristobal. Visitors will notice an abundance of ornate hand-woven textiles that are worn by many indigenous locals. This traditional clothing is very colorful and the patterns are unique to San Cristobal. If you visited a different city in Mexico, you would notice that the principal colors and patterns of the textiles are different.
Activities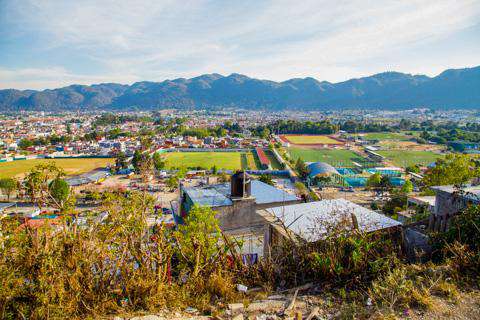 Join A Free Walking Tour
One of the first things that I did upon arriving in San Cristobal was to join a free walking tour. These tours are offered at 10AM and 5PM every day and they meet at the wooden cross located directly in front of San Cristobal's primary church. Our guide conveyed a lot of fascinating information about the town as we walked through cobblestone streets and visited various local businesses. For a budget traveler, free walking tours are a great option.
Check Out The Artisanal Market
One spot that's easy to explore on your own is San Cristobal's outdoor market, which is called Mercado de Artesanias de Santo Domingo. Visitors can stroll through this large space and see a diversity of items for sale. You could purchase anything from a small souvenir to a leather belt to an amber necklace (amber products are especially common in San Cristobal). There are other markets located throughout the city but this one is especially interesting and accessible.
Visit The Orquideas Moxviquil Botanical Garden
On the outskirts of town, you'll find a very nice botanical garden that features greenhouses and hiking trails. You can learn about the garden's various sustainability projects before embarking upon a beautiful hike in the lush hills surrounding San Cristobal. There are moments throughout the hike where the vegetation clears and you can experience magnificent views of the colonial city below.
Take A Trip To San Juan Chamula
San Juan Chamula is a predominantly indigenous town located just outside of San Cristobal. Its main attraction is a church in the town center that blends Catholic and Mayan religious elements. Instead of finding pews in this church, visitors will notice that the ground is covered in pine needles and that locals are kneeling on the ground. They pray in an ancient Mayan language while burning candles of various colors and sizes.
In certain situations, they will literally sacrifice a live chicken right there on the floor of this church. All of this is done in an effort to heal whatever sickness is ailing them. It's a truly bizarre place but at the same time it may be the one memory that sticks with you long after you've left Mexico.
It's easy to visit San Juan Chamula and other nearby villages with
this terrific tour of the area
.
Ride A Boat Through The Sumidero Canyon
The
Sumidero Canyon tour
is easily the most popular excursion from San Cristobal and for good reason. This imposing canyon is located less than thirty minutes outside of San Cristobal and can be toured by means of boat for a very reasonable price. Aside from the grandeur of the canyon itself, the captain will also attempt to find wildlife in the canyon such as Crocodiles, Spider Monkeys, and various species of birds.
Once the boat section of the tour is over, visitors will be driven to a few lookout points so that they can experience the canyon from atop as well as from within. Generally these tours will also stop in a small town called Chiapa de Corzo after visiting the canyon.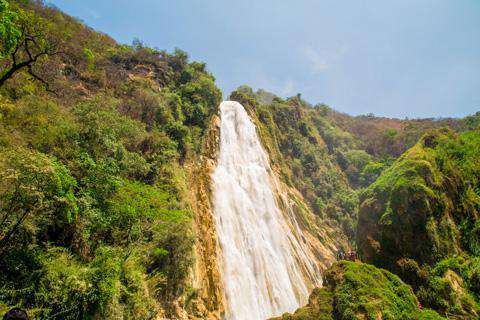 Tour The Chiflon Waterfalls
The Chiflon Waterfalls (Cascada El Chiflon) is an impressive waterfall located 62 miles (100 kilometers) south of San Cristobal. There are many companies that offer this tour coupled with a stop at Montebello Lakes National Park, which is another great location nearby. El Chiflon is a series of enormous waterfalls that radiate with beauty and make for some of the most stunning pictures imaginable. You can enjoy incredibly scenic views at the various lookout points as well as being able to swim in the calmer water at the park's entrance. This is a long tour but it's absolutely worth it. See
tour details and pricing here
.
About the author
Michael is the founder of
Passport Explored
, a blog that focuses on culture and adventure travel. His goal is to inspire people to step outside of their comfort zone and live without regrets. You can also
follow him on Twitter
.