What sets them apart?
Are you looking for a party every night at an affordable hostel with a long list of great amenities? Look no further, because THIS IS IT. Generally regarded as one of the best hostels in Paris, this large and popular branch of the St. Christopher's Inn chain has everything a traveler would want in a hostel. They have an amazing bar, great food, walking tours, parties, and plenty of other guests to mingle with.
Hostel Personality
Who's staying here?
Younger travelers looking for a fun time in Paris are drawn to this hostel. Whether you are a backpacker, young professional, student, or just a budget traveler looking for a good time, you'll fit right in here. Couples also stay here as they have some nice private rooms, too.
Insider Tip
Request a larger dorm room if you want to meet more people and save some money.
St Christopher's Inn Gare du Nord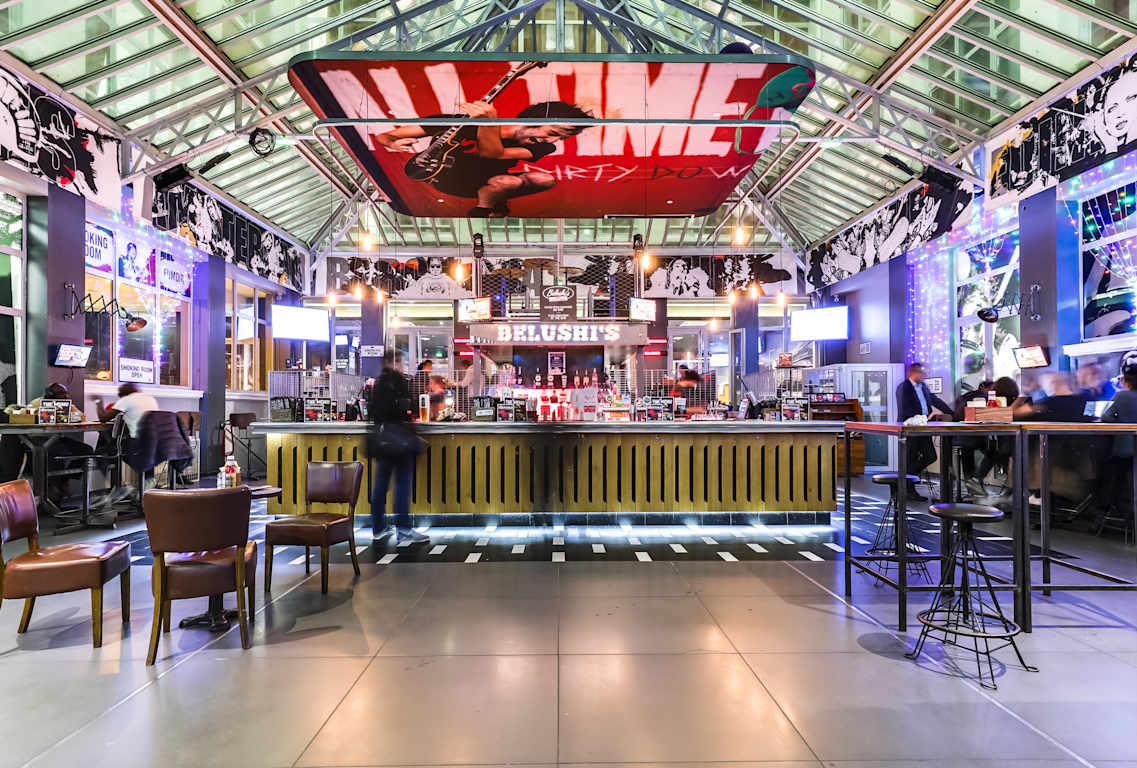 The St. Christopher's Inn at Gare du Nord has won numerous awards over the years, making it
one of the best hostels in Paris
, or more specifically, one of the best party hostels. The on-site bar and restaurant, Belushi's, is always busy and full of travelers looking to meet others and have a good time. At night the activity in the bar picks up with music and the crowds grow larger, making this the perfect opportunity to take full advantage of your Paris experience.
Also, with daily walking tours and other fun events, you'll be able to explore Paris while you meet up with other travelers from the hostel. The breakfast in the morning (which is great) is just the start of a social and interesting day with new friends that lasts all day and into the night.
The St. Christopher's chain of hostels is not just known for throwing good parties, but has plenty of quality amenities, too. The rooms are nice, clean, comfortable, and safe. Everyone can feel like this is their home away from home.
The Facilities
Dorms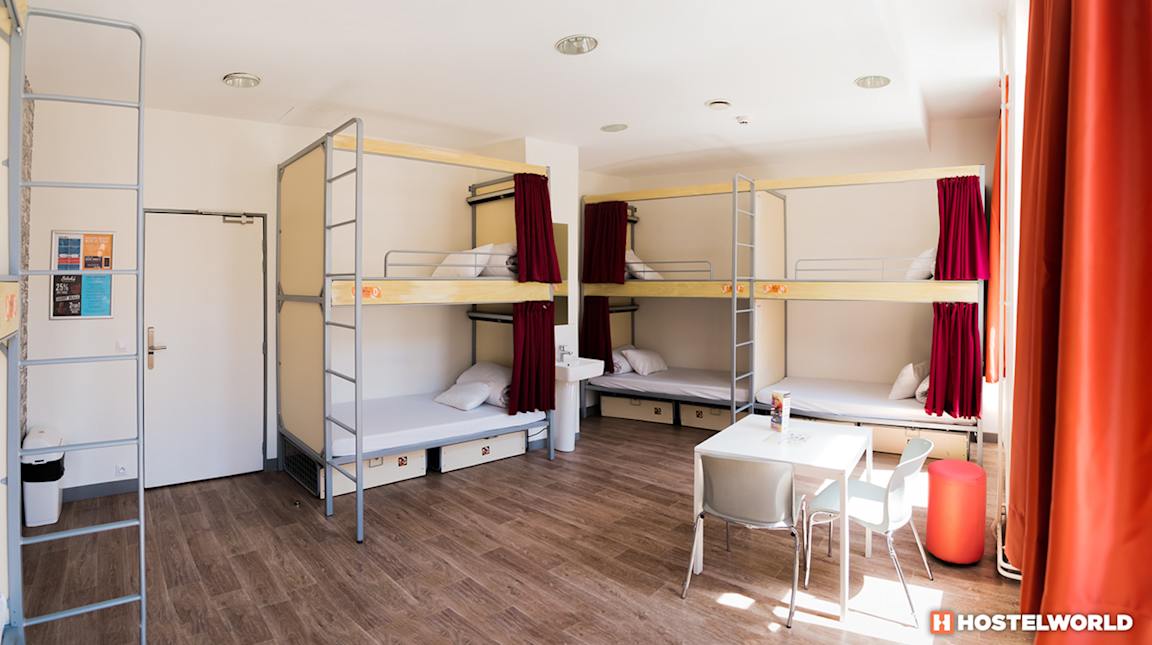 With a range of dorm sizes from 4 beds up to 10 beds, everyone can find the right mix of comfort, privacy, and cost that they need.
Female-only
dorms are also available. All rooms also have
key-card access
, and some of the dorms have ensuite bathrooms, while others use the shared hallway bathrooms.
Beds are modern and comfortable, and are of the "pod" type of bunk. Each bunk has a
curtain
, light, and plugs, and under the bunks are lockers to keep your belongings organized and safe.
Dorm rooms also come with other nice amenities such as sinks, mirrors, tables and chairs. And some of the rooms even have nice large windows with great views over the city.
Private Rooms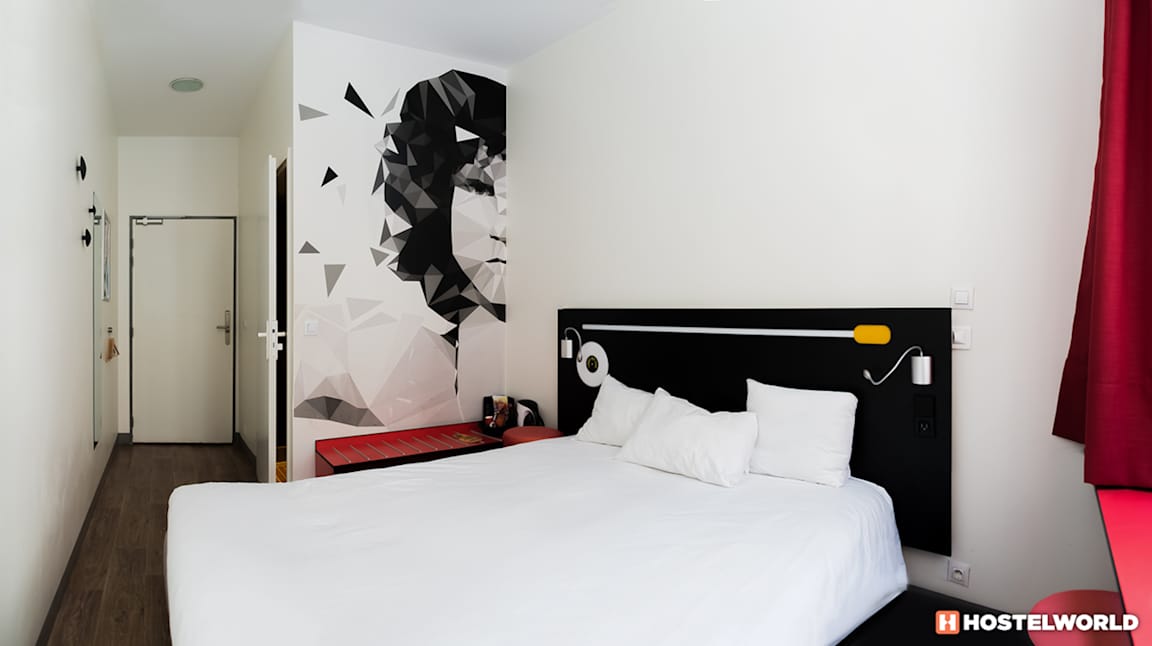 The private rooms offered at St. Christopher's Gare du Nord come in a variety of types and sizes. Typical private rooms can be found as a single for 1 person, or as a double for 2 people. The double rooms have a large bed and ensuite bathrooms, and have the feel of a budget-style hotel room.
Otherwise, private rooms come in the form of dorm bunk rooms that can be booked for a small group of friends. These room sizes can hold up to 10 people, which makes for a nice way for a small party to find an affordable place to stay in Paris.
Bathrooms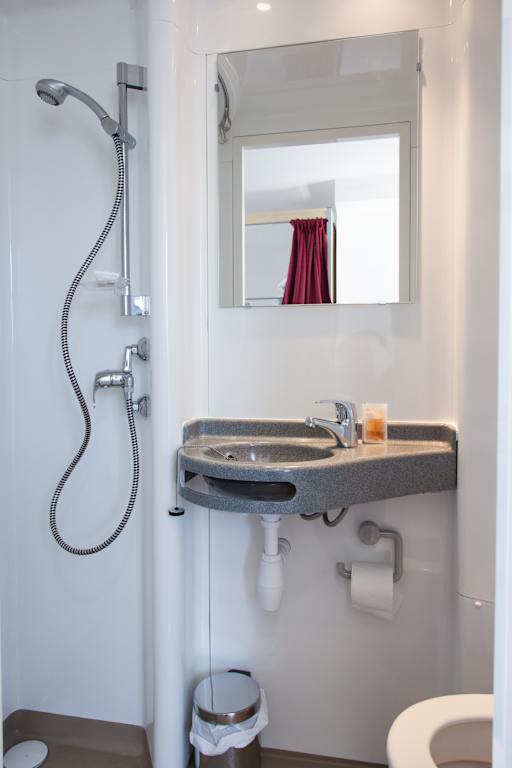 The bathrooms at this hostel are clean and modern. You don't have to worry about any old-style or historic fixtures here. The showers are not push-button, which is nice. Plenty of hot water is available, too.
While some rooms have ensuite bathrooms, the shared bathrooms are also kept clean and have plenty of room. Hair dryers are available at the front desk, too.
Bar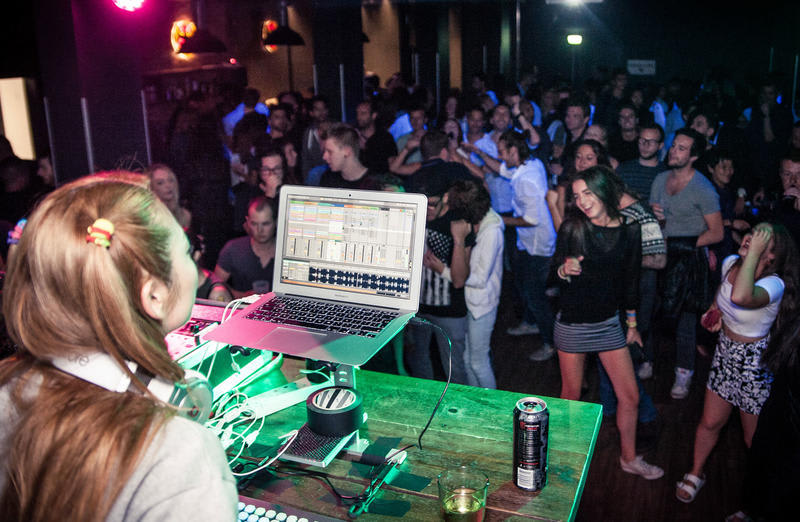 Belushi's
is the bar at St. Christopher's Inn Gare du Nord, and it is very popular. It doubles as a restaurant during the day, which serves breakfast, lunch, and dinner. The food is very good. At night, though, the lights go down and the music goes up, and this is where the party begins. The bartenders keep the drinks flowing, and the large crowd means that you'll always have some new friends to meet.
Restaurant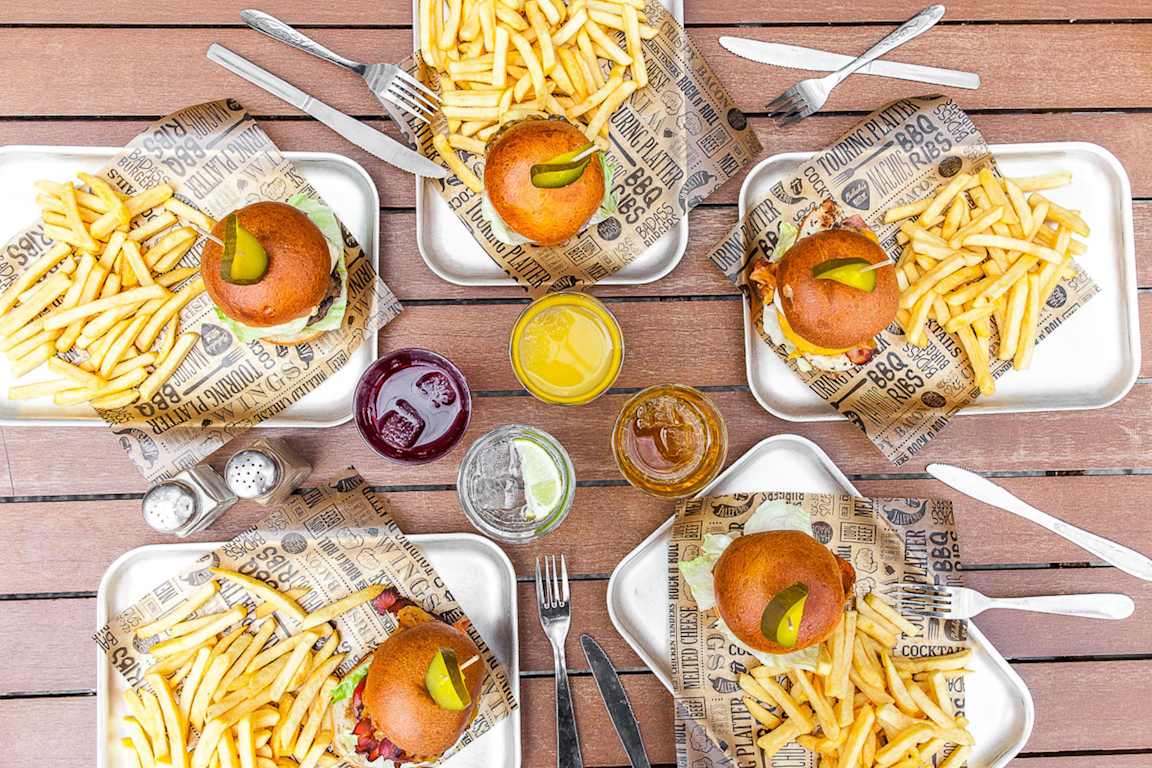 The bar, mentioned above, is a restaurant during the day. The skylight ceiling adds plenty of natural light, and the food is great.
Common Areas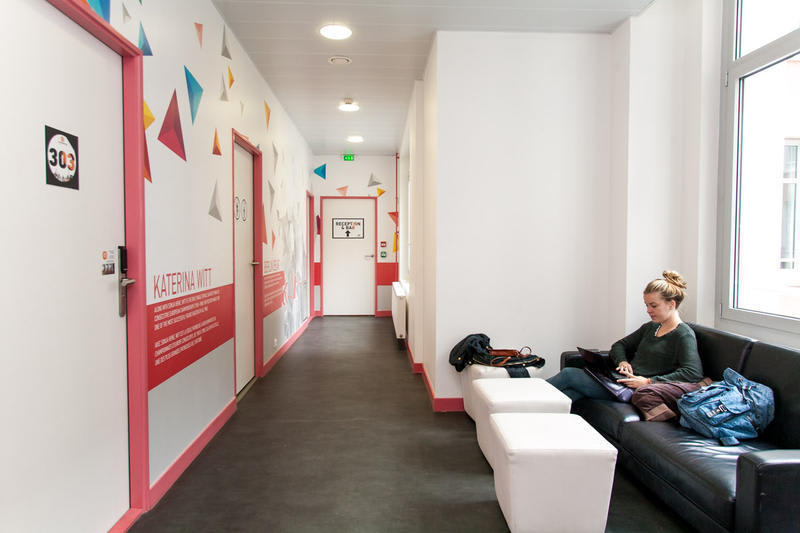 Other common spaces at this hostel can be found in a variety of spots throughout the building. Various seating areas can be found in the hallways with comfortable chairs. There is also another cafeteria-like area down on the ground floor which is a nice place to have a chat or do some work.
The Location
Gare du Nord / 10th Arr.
The neighborhood around the Gare du Nord and Gare de l'Est train stations are a convenient place to base yourself in Paris. From here, transportation is easy and frequent. Plenty of restaurants, bars, shops, cafes, galleries, and museums are also nearby. Montmartre is also not far, and the city center can be reached in a matter of minutes by Metro.
What's Nearby?
With well-connected public transit all around you, you'll have Paris at your doorstep. This hostel is located in the northern area of the city center. Montmartre and the famous Sacre Coeur cathedral are located about 1 mile away, and can be reached on foot. Several parks are also nearby, as are plenty of restaurants, bars, shops, museums, galleries, and other points of interest.
Nearby Transportation
Sitting right between the Gare du Nord (North train station) and the Gare de l'Est (East train station), as well as several metro stations, you are well positioned here to get around or out of Paris quickly. Both train stations have metro stations inside (lines 4, 5, and 7), so you can quickly get everywhere in central Paris in just a matter of minutes. Also, the RER trains come into these stations. These are the smaller trains that run into the suburbs of Paris, so you can easily take day trips to destinations within the Parisian area such as Versailles.
Activities
If you're traveling solo, don't worry, this hostel has your back. With plenty of activities for guests, any traveler will be able to meet up with others here. First, breakfast is served in the morning at Belushi's. Free walking tours are also provided. Also, other fun activities such as wine and cheese meetups, sports viewing parties at the bar, crepe nights, and more are scheduled throughout the week. Finally, most evenings at the bar there is a DJ playing music for the crowds after a lively happy hour. On Friday nights they also have live music instead of a DJ.
Amenities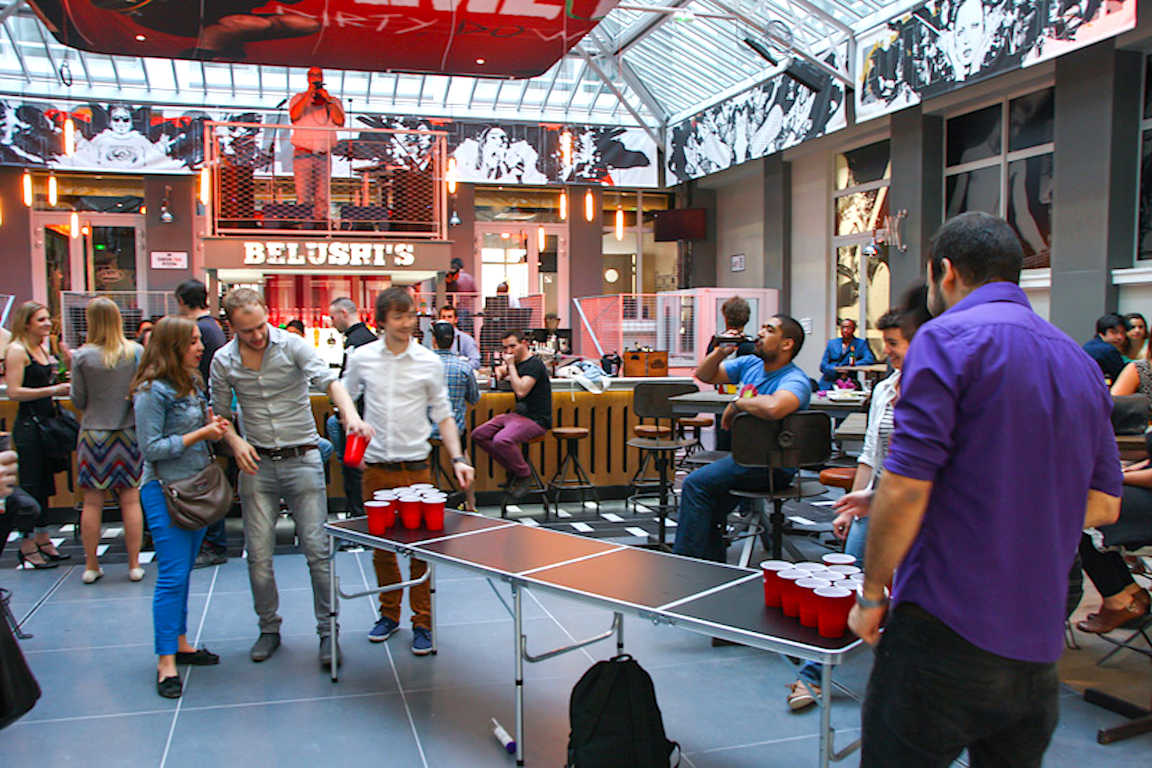 All of your standard amenities can be found here, as the St. Christopher's chain of hostels is known to help people feel comfortable and provide plenty of perks. Some of the amenities found here are free Wi-Fi, laundry facilities, luggage storage in lockers, an elevator and wheelchair access, 24/7 reception, key-card access, a microwave and refrigerators.
Staff
The staff is friendly, fun, and welcoming. They go out of their way to make sure that guests are helped and happy. This is a large hostel, and they do a great job keeping everything running smoothly.
Heads Up
This is a party hostel, and a well-known one at that. If you're looking for a quiet place to stay where you can get some sleep with more privacy, then perhaps you should look elsewhere. Also, they don't have facilities for cooking your own meals.
St Christopher's Inn Gare du Nord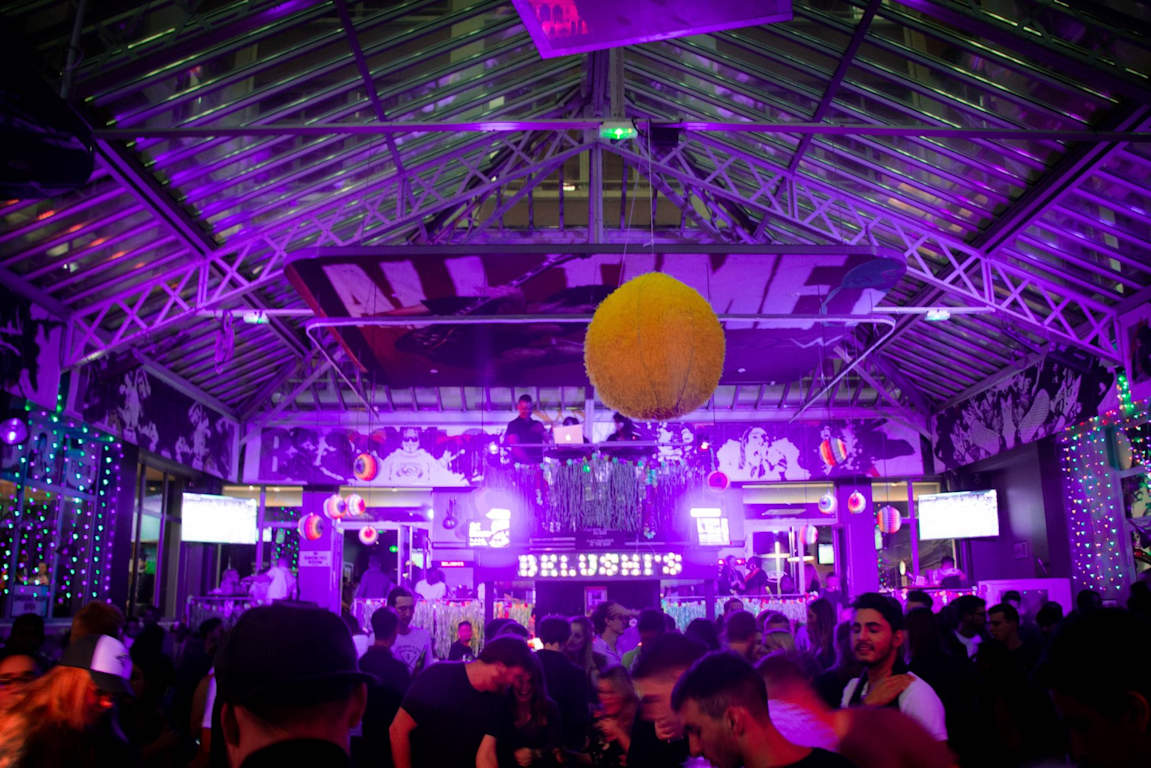 Do you have a favorite hostel that you would like to review? Let us know!