I stayed in the all-girls dorm and would 100 recommend it. It's sort of split into two rooms so it doesn't feel like 10 people living there. The hostel has events going on in the bar which are open to the public, so you could meet some locals. Security is good - you can't go anywhere in the elevator without having a room card. - Canadian Girl
What sets them apart?
A fun and social hostel with a bar, the perfectly named Czech Inn has a diversity of rooms, dorm sizes and prices to meet everyone's budget. They offer walking tours and a good breakfast, and are located in the fun Vinohrady area.
Hostel Personality
Who's staying here?
This hostel has a bit of a reputation as a party hostel, especially with the on-site bar and large dorm rooms. So, mostly younger budget travelers stay here. If you're a backpacker, solo traveler, female traveler, student, or a group of friends, then you'll feel right at home here.

They also offer apartments and private rooms, so couples and even families might feel comfortable here with their own space.
Insider Tip
Bring shower shoes if you plan to stay in one of the larger dorms. Or opt for a smaller dorm room or private room if you want a little more peace and quiet.
Czech Inn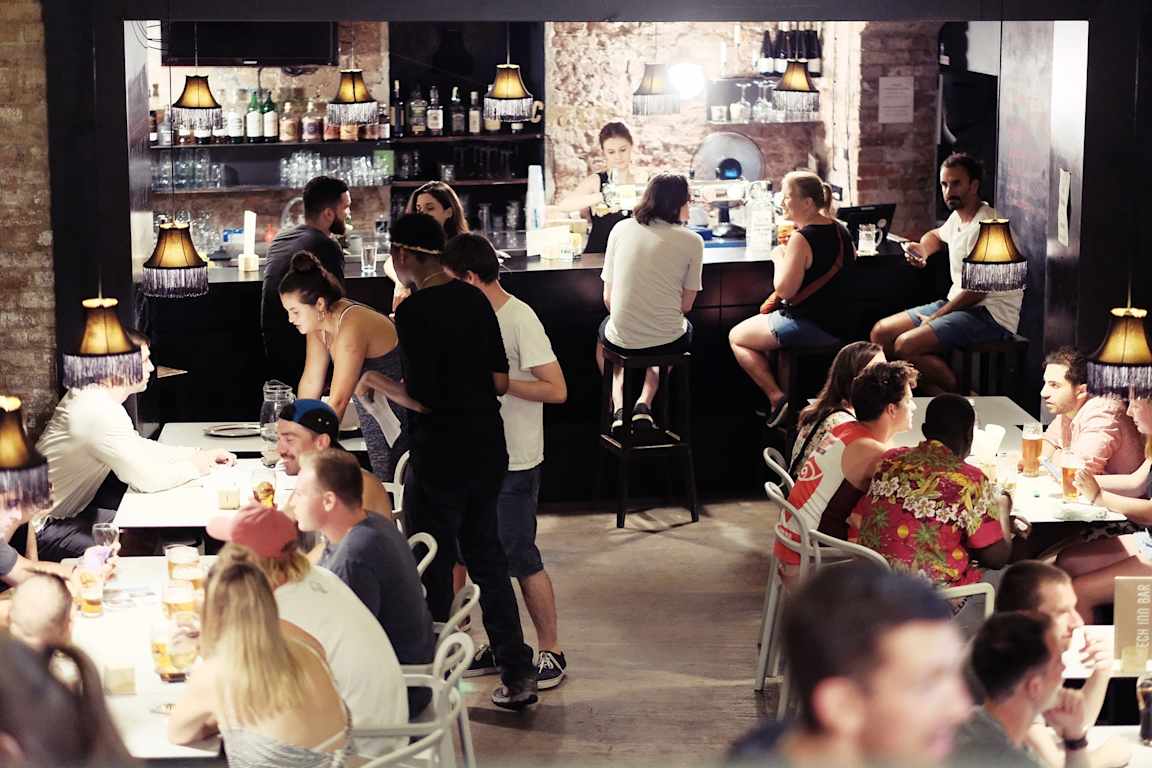 Located in the fun and vibrant Vinohrady neighborhood, known for local bars, restaurants, theaters and more, this hostel has a vibrant community atmosphere and plenty of nice amenities. With large dorm rooms as well as smaller dorm rooms and private rooms, they have something for everyone. They also offer a great breakfast, free walking tours, and other activities to keep you entertained and meeting up with other guests.
The Facilities
Dorms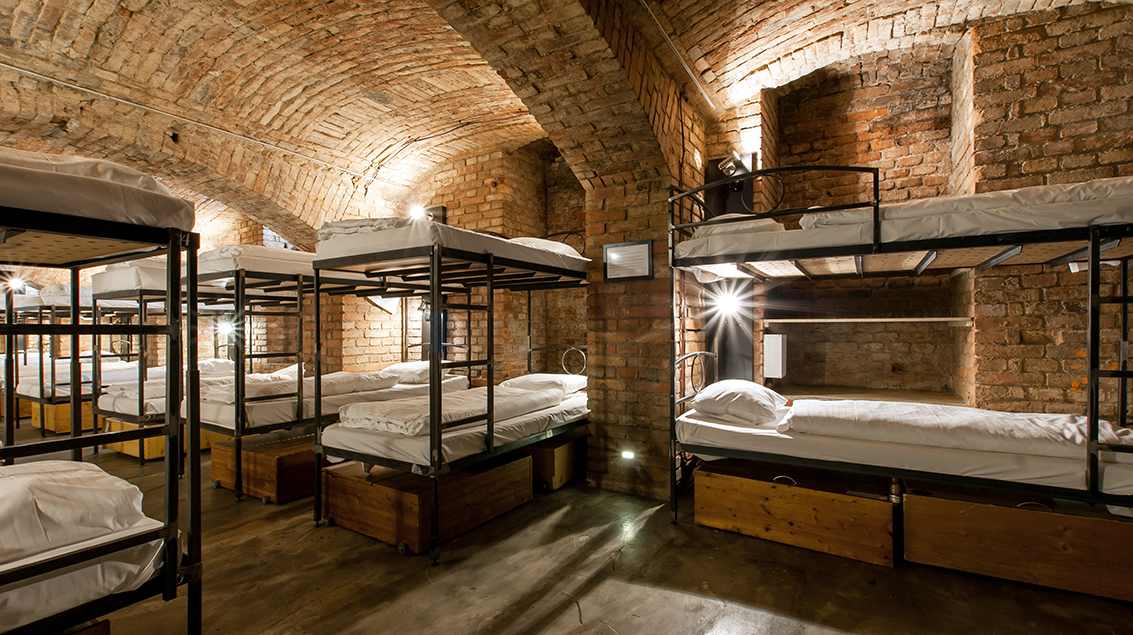 The dorms at the Czech Inn come in sizes from 4 beds all the way up to an incredible 36 beds. Yes, that's a lot of people in one large room, but it creates a fun sense of community and is also priced quite affordably. All-female dorms are available, too. Some of the smaller dorm rooms have ensuite bathrooms as well as some nice furniture in the rooms such as tables and chairs. They are priced accordingly, so if your'e on a budget you can have less frills or more luxury if you want to pay for it.
Private Rooms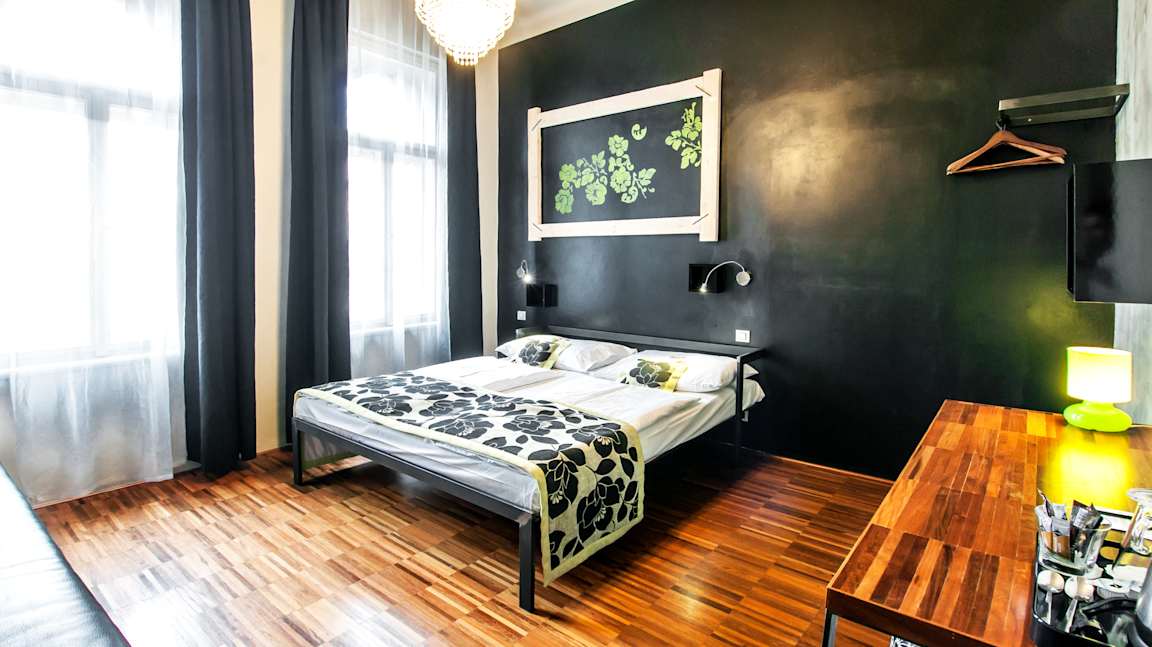 Private rooms at the Czech Inn can be booked for 1 or 2 people, or for couples, families, or small groups up to 5 or 6 people. They have double rooms as well as small apartments. The double rooms have ensuite bathrooms and feel like nice budget-style hotel rooms. The apartments have multiple beds and a small kitchen and living room area too. These apartments are great for a private group or a family stay.
Bathrooms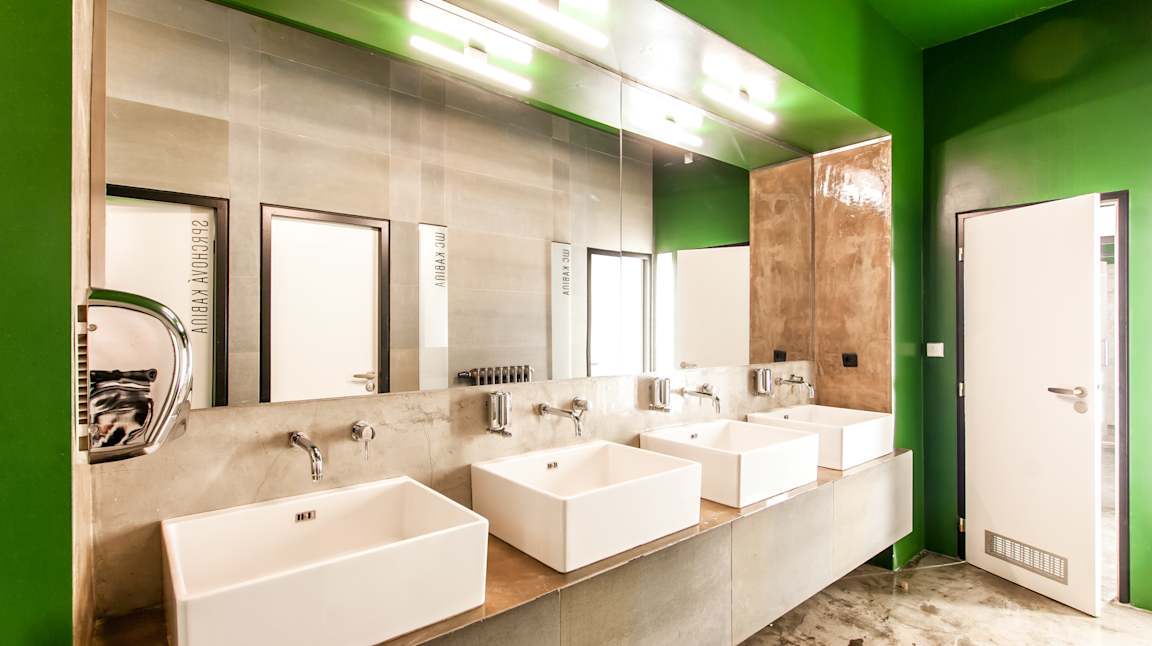 Just like the rooms, the bathrooms come in all shapes and sizes. The private ensuite bathrooms for smaller dorms and private rooms are modern, clean, and comfortable. On the flip side, the larger bathroom areas for the huge dorm rooms are large but can often be a little on the messy and chaotic side of things. While plenty of fixtures are provided, don't expect more than the basic amenities if you're staying in the larger rooms.
All bathrooms have plenty of hot water and good water pressure. Towels can be rented from the desk if you are in a dorm room.
Bar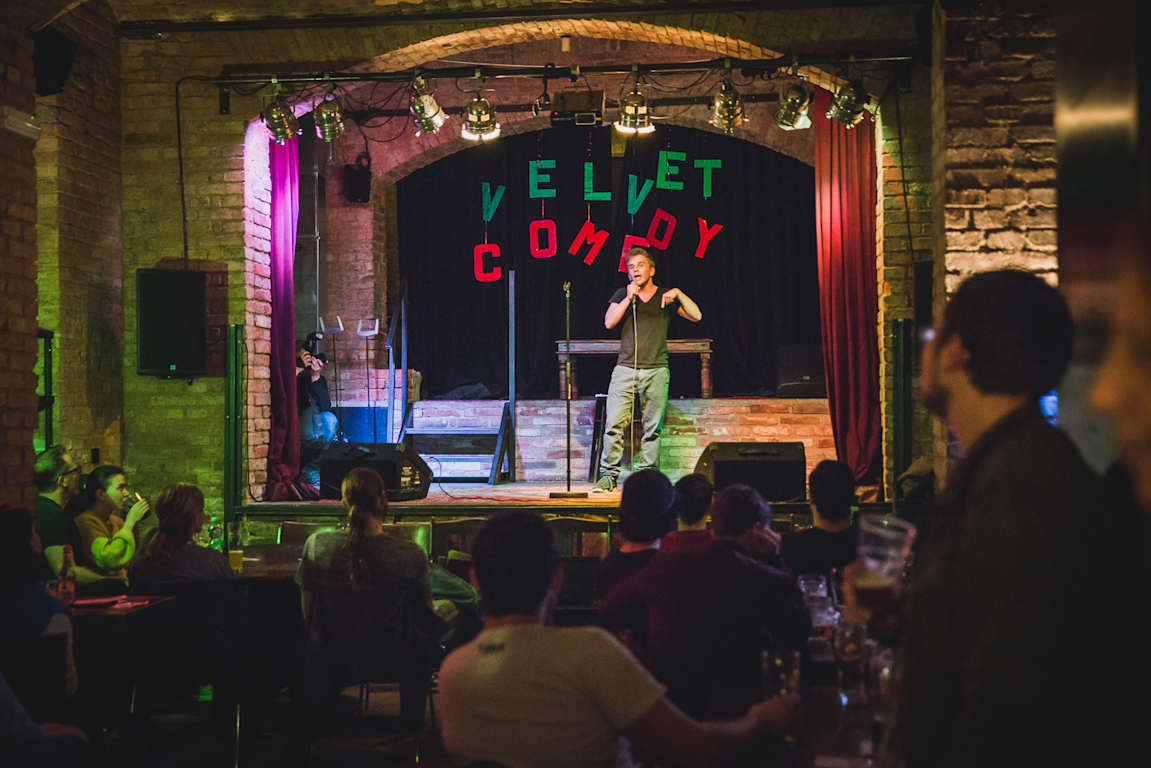 The on-site bar and cafe serves drinks and casual food to guests and locals alike in the charming stone-walled seating area. This is a nice place to relax, unwind, and meet up with other guests. In the evenings things get a little more exciting with music and a vibrant crowd.
Restaurant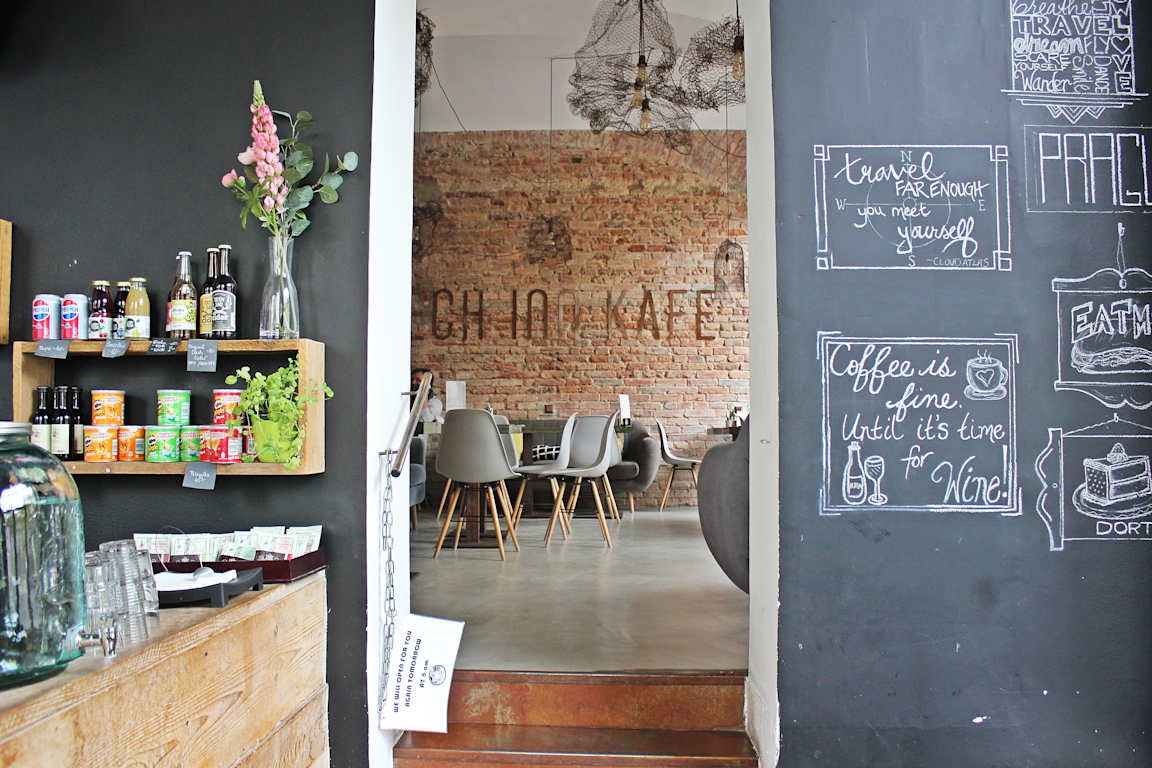 The bar and restaurant area is a nice place to relax.
Common Areas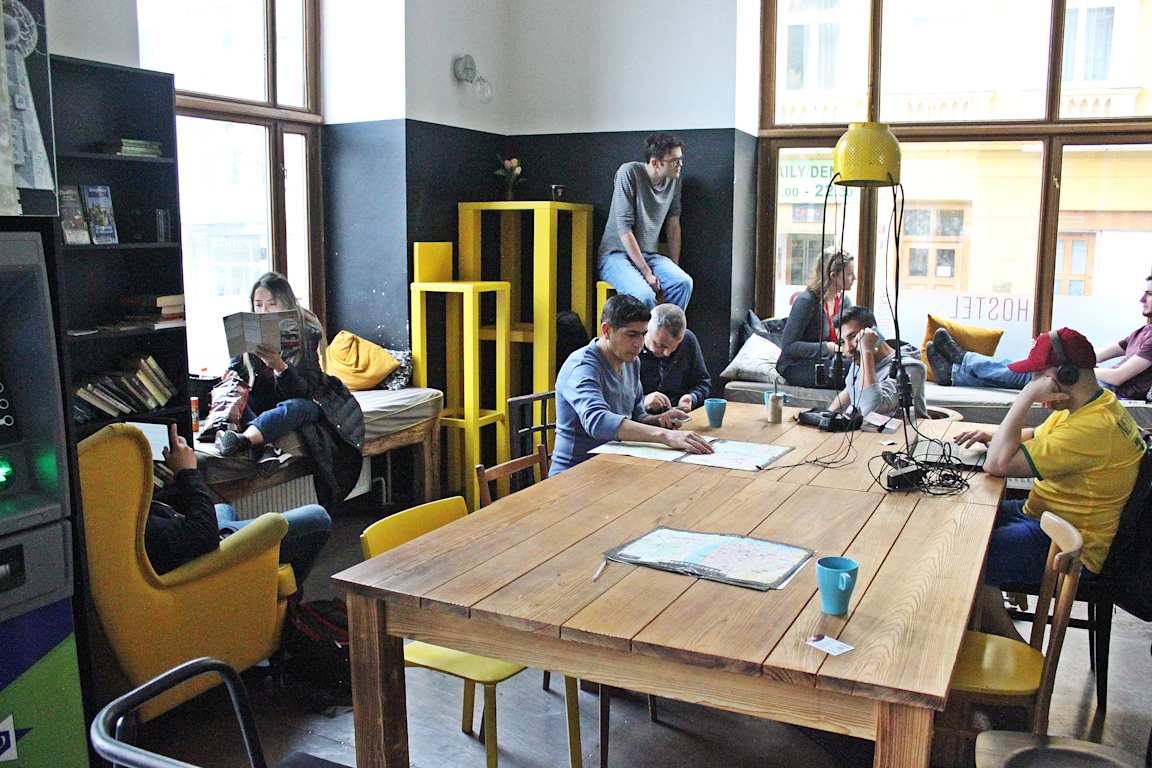 The common area at this hostel mainly consists of some tables and window benches. There are also some larger tables for groups of friends or for those that want to relax on their computers or with a book. It's the perfect place to grab a book from the shelf or have a drink or a meal with your new friends.
The Location
Vinohrady
What's Nearby?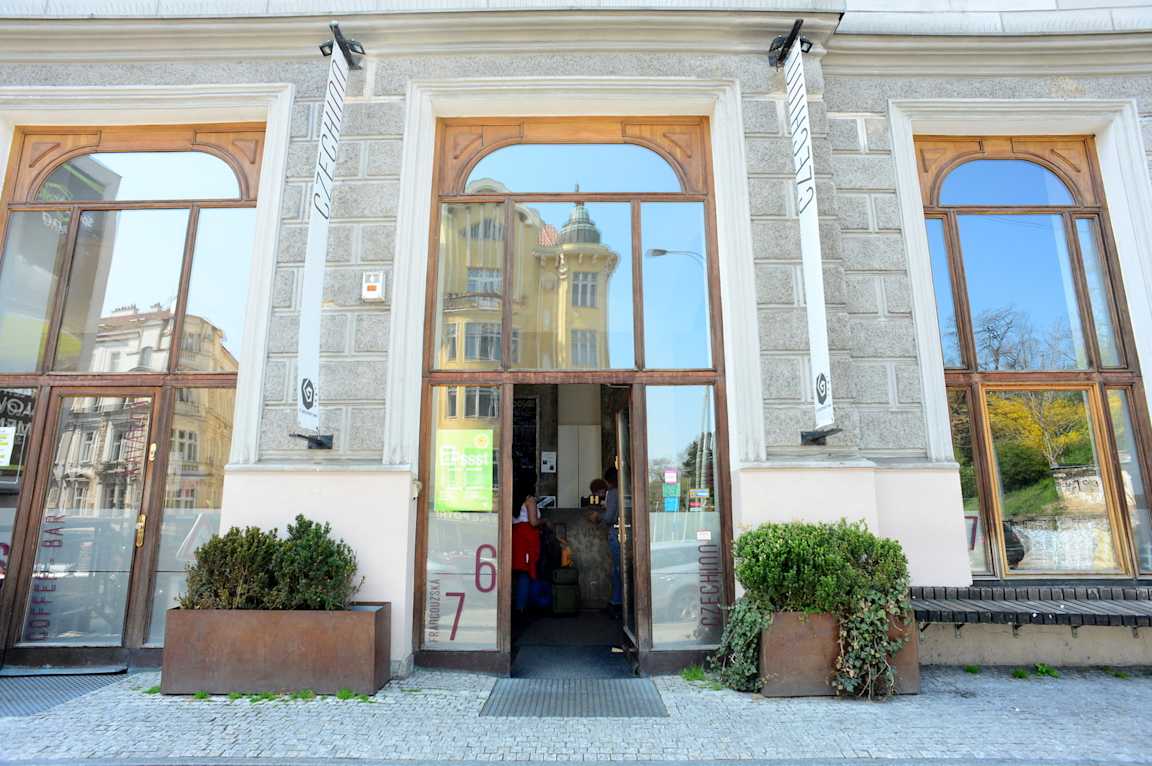 The Vinohrady area is a nice place to stay away from the noise of central Prague while still experiencing the urban excitement. With plenty of bars, restaurants, shops, theaters, and more, this hostel sits right in the middle of the neighborhood so that you can take it all in. Getting to Old Town is just a matter of jumping on the tram from the front door of the hostel and riding it for about 15 minutes.
Nearby Transportation
The tram stops right in front of this hostel, so you can get around Prague quite easily and quickly. Or take the bus which also stops nearby. You can also walk for less than 10 minutes to get to the nearest metro station.
Activities
Most of the activities here happen at the bar. With happy hours, parties and music, you'll be entertained in the evenings for sure. They also organize free walking tours in the mornings so that you can see Prague with your new hostel friends.
Amenities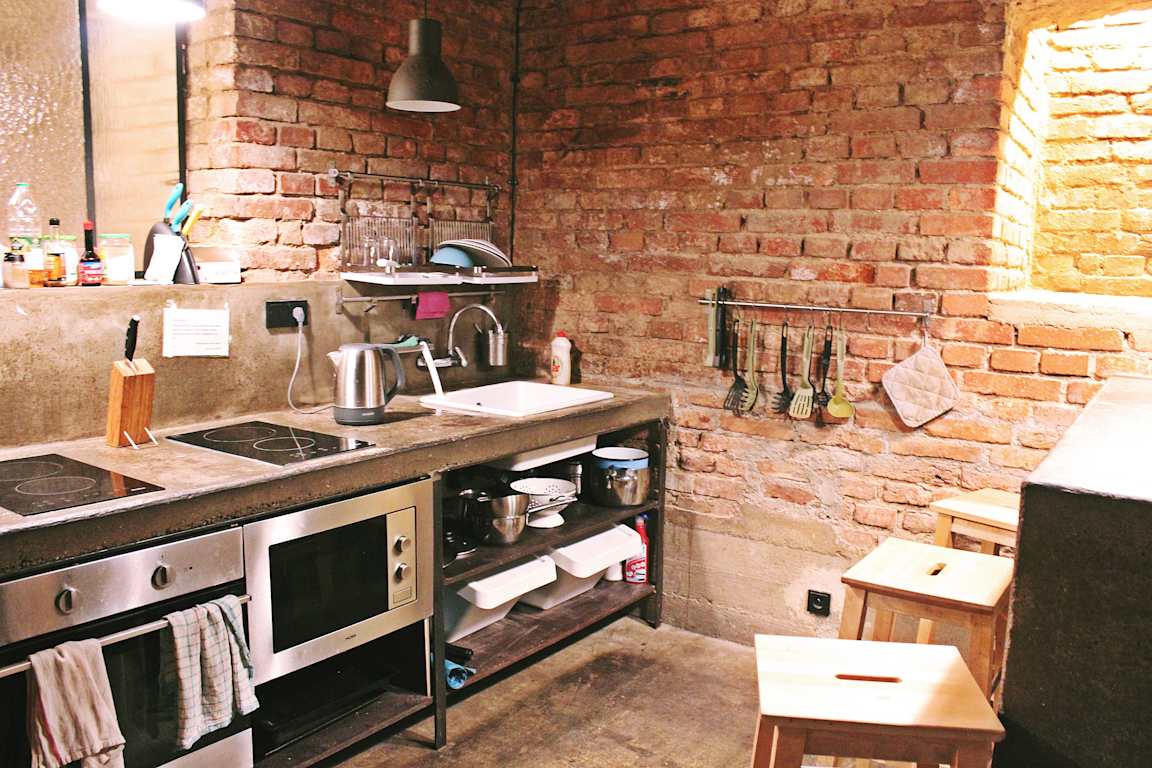 You'll find some typical hostel amenities here such as a nice breakfast (for a small fee) as well as free Wi-Fi, tour bookings, an elevator, key-card access, and luggage storage.
Staff
The staff at the Czech Inn are friendly, helpful, and do their best to address any issues in the hostel. They make sure everyone stays safe, has fun, and is taken care of.
Heads Up
As this hostel has a few very large dorm rooms, some guests complain about the lack of privacy and noise from the bar. But smaller dorms are available so you have to know what you're getting yourself into before you book.
Czech Inn
Do you have a favorite hostel that you would like to review? Let us know!