Excellent experience with the hostel. The location is perfect with good metro and bus connections and close enough to most notable sights in Prague to walk. The room was clean and well secured. You had the opportunity to use the kitchen but there were plenty of shops and cafeterias around the area. Staff was helpful and WiFi connection was very good. Would recommend and stay there again. - Anonymous
What sets them apart?
This quiet hostel sits in an absolutely fantastic location right off of Kafka square in the heart of old town Prague. With simple rooms, basic amenities like a kitchen, and a friendly staff, this is a great place to base yourself if you want to experience Prague from the heart of the city.
Hostel Personality
Who's staying here?
A variety of budget-oriented travelers stay in this quiet hostel. The dorms usually cater to younger backpackers, solo travelers, and female travelers, while the private rooms are mostly occupied by couples and small groups of friends on a budget.
Insider Tip
The Deluxe dorm room has a fantastic view overlooking the square.
Franz Kafka Hostel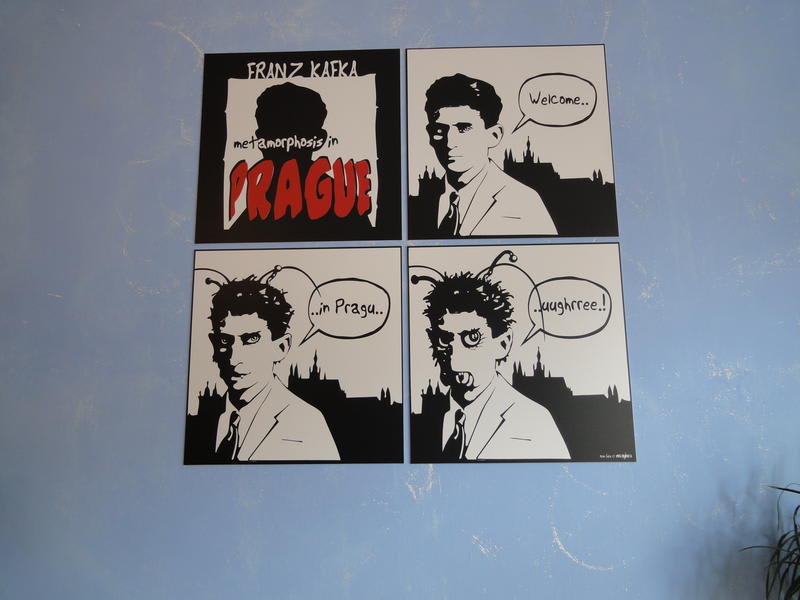 You'll be in the heart of the city here at the Franz Kafka hostel. Located right on the namesake square in the heart of old town, you're only steps away from everything here. The hostel itself is smaller and basic, but provides enough amenities to make every budget traveler comfortable. It's a quiet place with a kitchen and small common area. There are dorms and private rooms at great prices, so if you're a budget tourist in Prague looking for a calm environment, this is where you want to be.
The Facilities
Dorms
Dorms here are simple and relaxed, with enough space to move around in. Female-only dorms are offered in addition to mixed rooms. They come in 4-bed or 6-bed sizes. The deluxe room has great views from the large bay window that overlooks the square below. All rooms use the shared bathrooms on the halls. Some of the rooms have small sofas and tables for relaxing.
Private Rooms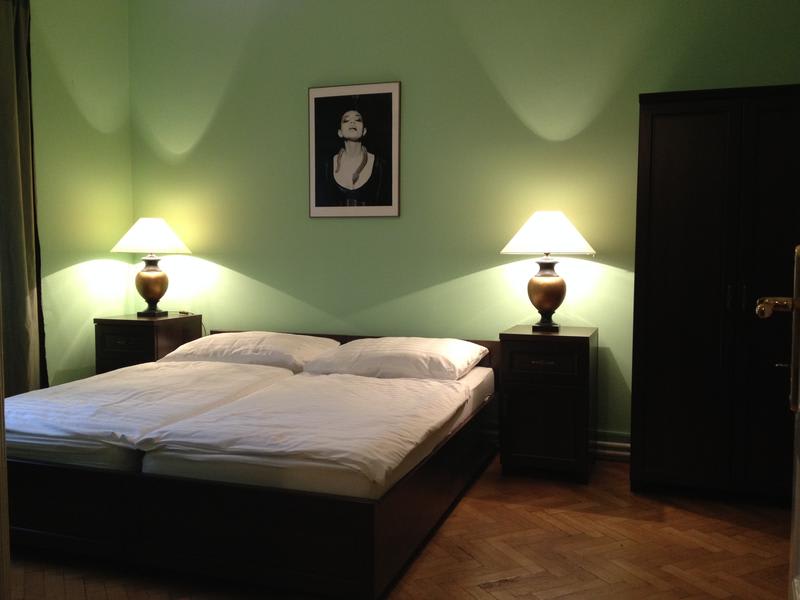 The private rooms here are simple hotel-style rooms for 2 people. The double rooms are nicely appointed and use the shared hallway bathrooms. Some have good views, but all are spacious with nice natural light.
It's possible to also get a 4-person dorm room for a small group of friends.
Bathrooms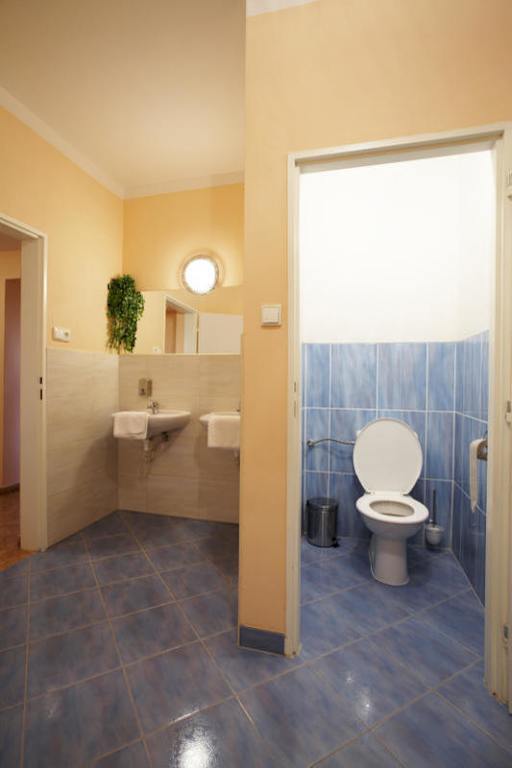 Bathrooms are modern and the staff works hard to keep them clean. They have plenty of hot water and pressure. Towels are available, hairdryers are in the bathrooms, and the facilities are modern.
Common Areas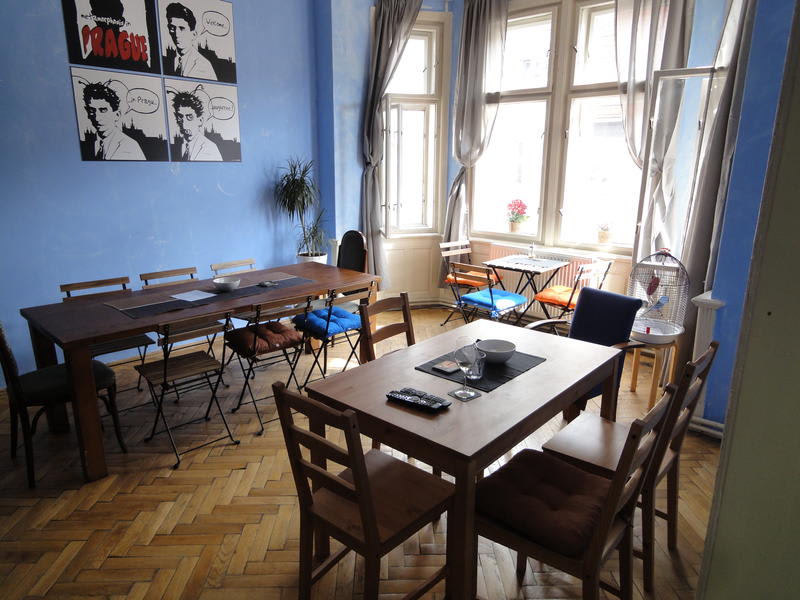 A small kitchen area with some seating can be found here. As this is a more quiet hostel, the common areas here are not large, but you can relax, chat with friends, or catch up on the internet here.
The Location
Stare Mesto (Old Town)
What's Nearby?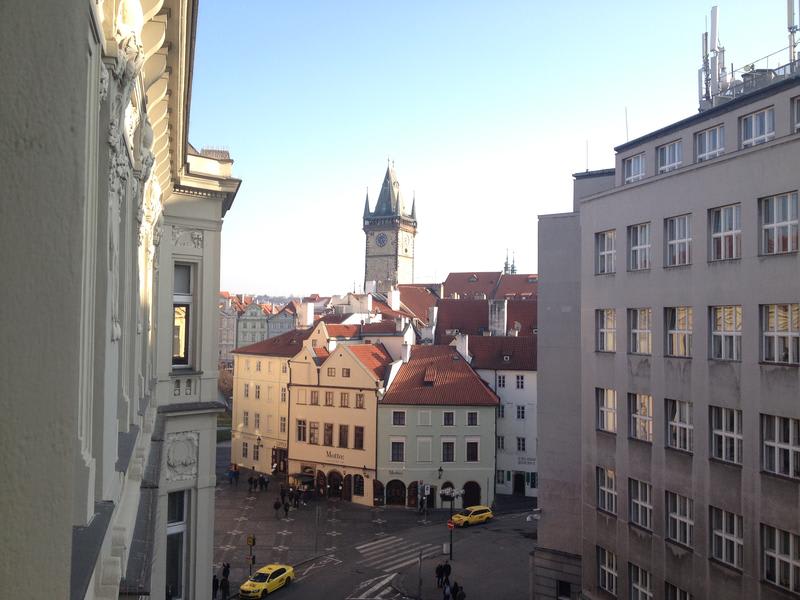 Located on Franz Kakfa Square in the heart of old town, you're just seconds from the Astronomical Clock in Old Town Square. Other areas of old Prague are just around the corner, including the Jewish sections, Charles Bridge, Wenceslas Square, and various museums. Restaurants, bars, clubs, shops, and theaters are all found in the surrounding neighborhoods. This is the place to be!
Nearby Transportation
If you want to get out of the old town, just hop on the nearby tram line at a variety of places around old town. The tram runs 3 blocks from the hostel, and it's very convenient. Or, take the metro, as an underground metro station is just outside of the hostel's door (Staromestska, line A). Some bus routes are also found near the hostel, too.
Amenities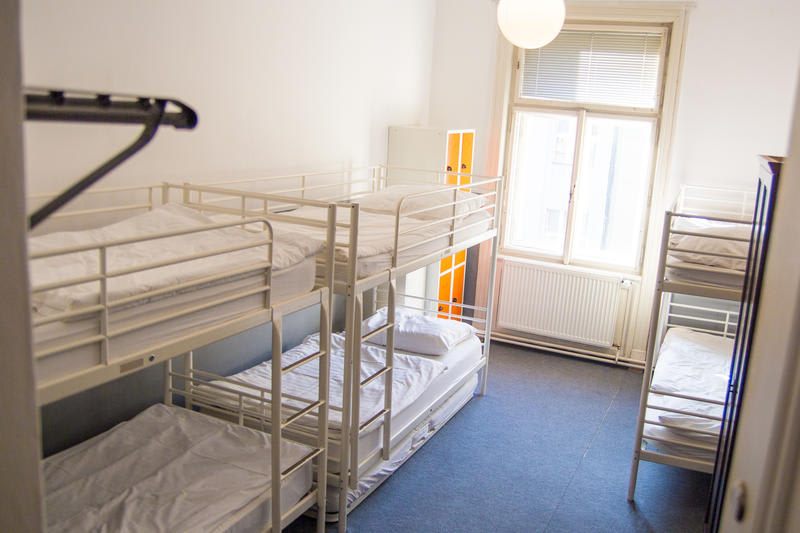 Basic amenities can be found here such as a communal kitchen. They have Wi-Fi, an elevator, luggage storage, linens, and a few other basics. This hostel does not have as many amenities as other larger hostels, though. The main draw here is the location.
Staff
The staff is friendly, professional, and can help you find your way around Prague's amazing sights and attractions.
Heads Up
This hostel is fairly quiet, and this bothers some guests that are looking for more action. Others say that it is sometimes a little messy, but so are all hostels. They also don't have much of a common area. They don't provide any food on-site, but many places are located just outside the front door.
Franz Kafka Hostel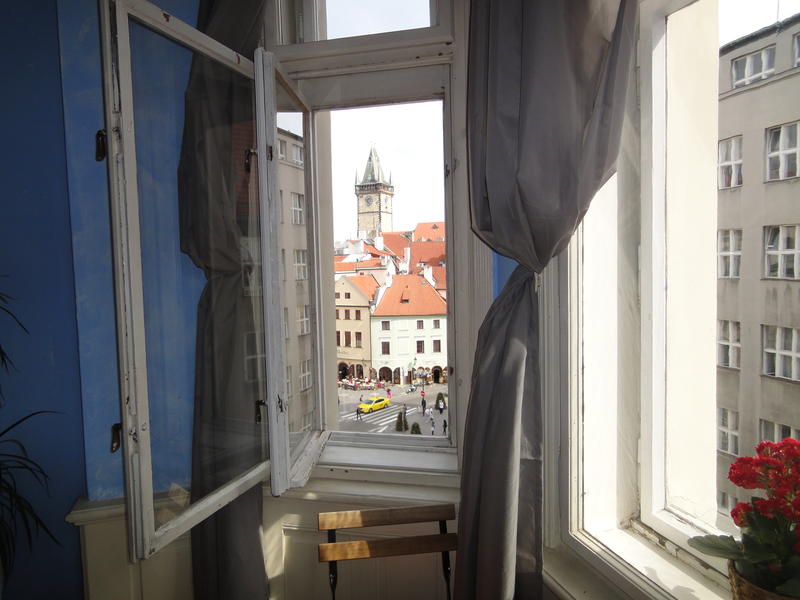 Do you have a favorite hostel that you would like to review? Let us know!