What sets them apart?
This is one of the most popular hostels in Prague, and rightly so. Located right in the middle of Old Town, just a block from Wenceslas Square and minutes to everything you want to see, you'll be in the heart of the action here. They also have free breakfast, free walking tours, a bar, a kitchen, pub crawls, and a variety of room types for all budgets.
Hostel Personality
Who's staying here?
With a bit of a party hostel reputation, the Prague Square Hostel is full of younger travelers, solo travelers, backpackers, students, and long term travelers. They have private rooms, so couples or small groups looking to enjoy the hostel's atmosphere also stay here.
Insider Tip
They only accept cash for the remainder of the payment upon arrival. Also, be prepared for some lively nights as things can get a little loud.
Prague Square Hostel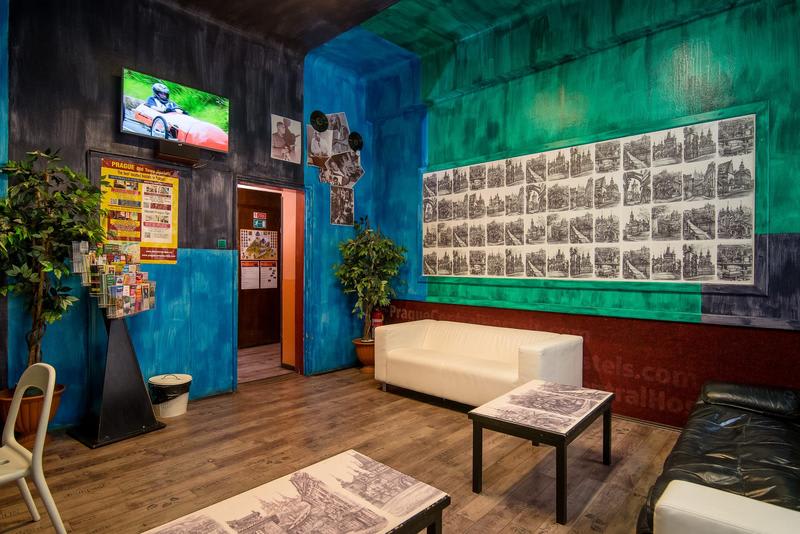 This hostel seems to offer everything a budget traveler in Prague could want, especially if you're looking for a party. With an amazing location right near the center of Old Town, you'll be steps away from everything that Prague has to offer, including the Astronomical Clock, Wenceslas Square, and Charles Bridge (not to mention all of the bars, clubs, cafes, and shops).
The Prague Square Hostel also offers plenty of great features and amenities. Their community kitchen is a great place to cook your own meals. They offer a
free breakfast
and free walking tours. They also have a bar to hang out at before their pub crawl takes you to the best places in Prague at night.
The Facilities
Dorms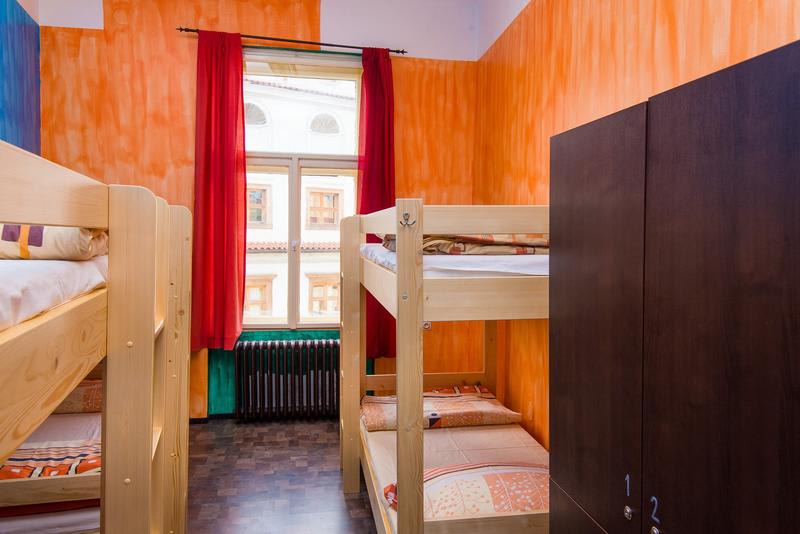 Dorms here come in a variety of sizes from 4 beds all the way up to 8 beds. All of the bathrooms are shared in the hallway. The bunk beds are custom built and comfortable. The rooms also have large lockers to keep your bags safe and secure. Large windows let in plenty of light, and they have heat for those colder winter months. Towels and linens are included in the price, which is nice considering that many hostels charge extra. (An all-female dorm is not offered, though.)
Private Rooms
Private rooms at the Prague Square Hostel are simple and basic, but get the job done. With enough room for 2 people, the twin rooms are good for couples or friends that want some privacy and less noise. They also offer rooms for 3 people. Furthermore, larger dorm rooms can be booked for a private group of friends. All of the rooms use the shared hallway bathrooms.
Bathrooms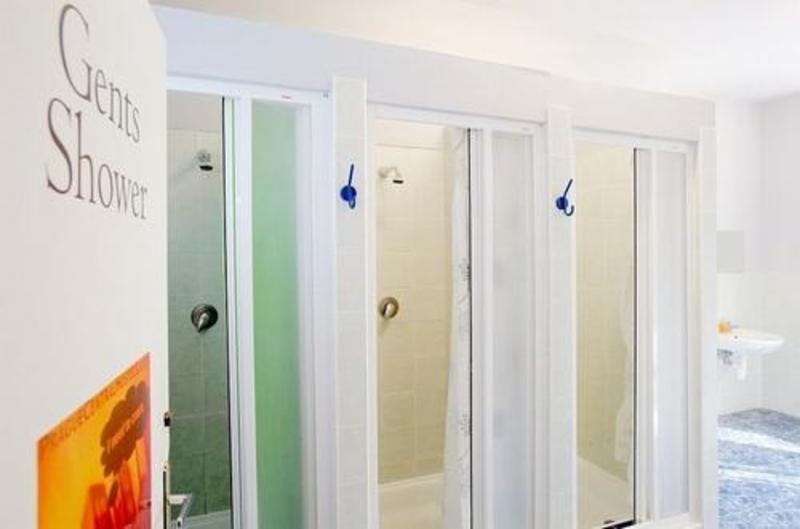 The bathrooms here are modern, clean, and large. Plenty of hot water and water pressure can be found in the numerous showers here. Towels are included in the price of your stay, and so are hairdryers. Since all of the bathrooms here are shared, the staff takes extra care to make sure that everything is kept clean.
Bar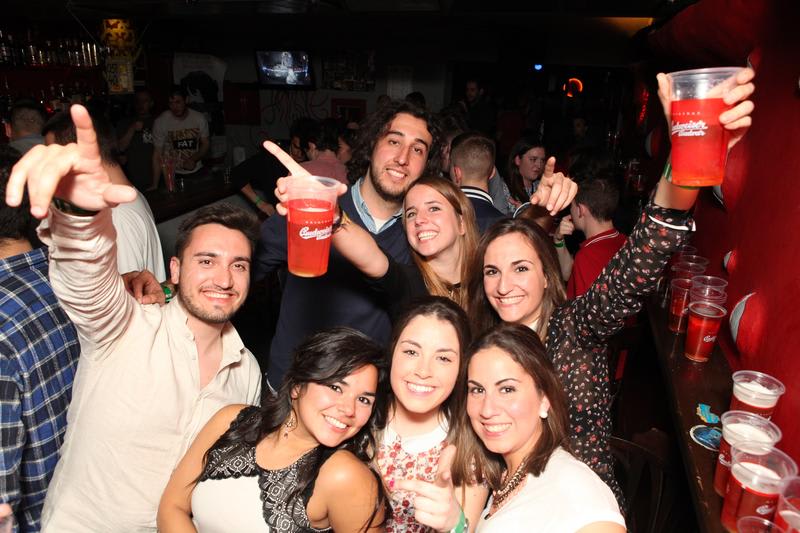 The bar at Prague Square Hostel is a great place to meet up with other travelers (and some locals) to plan your nights around town and make some new friends. It's definitely one of the focal points of the social experience here. Part of the bar area spills out into the patio so that you can take advantage of the nice spring and summer days enjoying a beer with friends while taking in the historic atmosphere of Old Prague.
Restaurant
A restaurant is attached to the hostel where you can grab some meals if you don't want to venture further out into the city.
Common Areas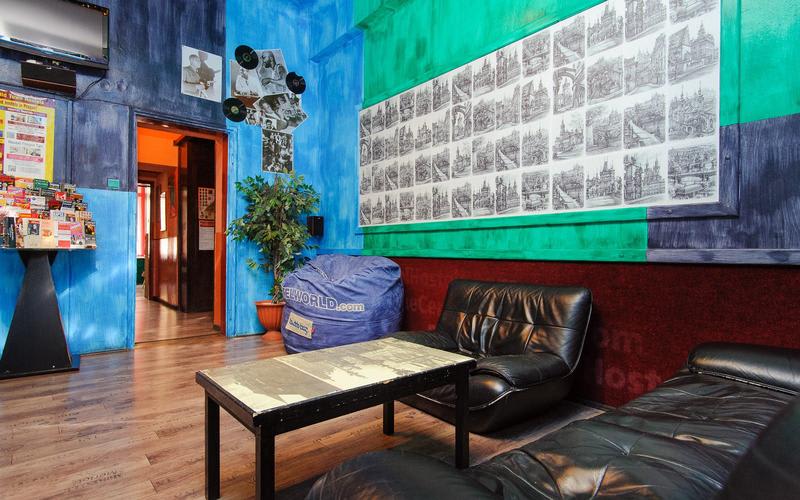 Other than the bar, this hostel has several common areas for relaxing and chatting with friends. The shared kitchen is a nice spot to cook your own food, and during meal times many people gather here.
The main lounge area has some comfortable sofas if you want to read a book, talk to other guests, or get some work done on your laptop for awhile. They have a TV and some shared computers, too.
Outdoor Space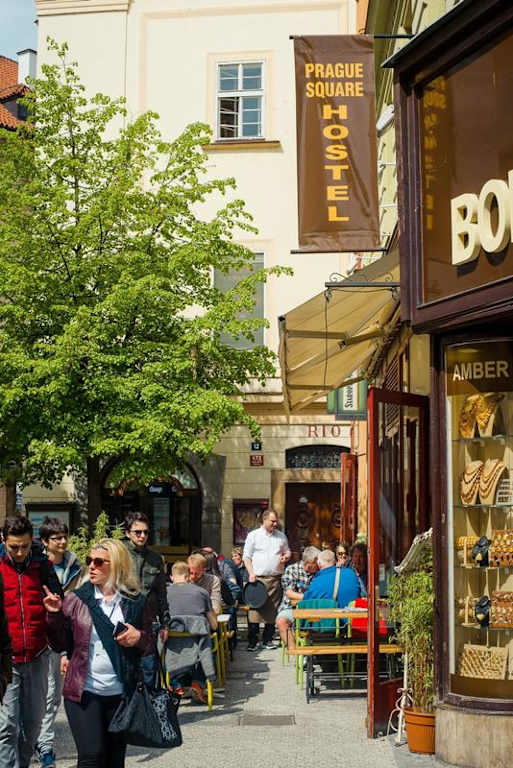 The patio is a great place to have a beer, eat a meal, or chat with some of your new friends.
The Location
Stare Mesto (Old Town)
What's Nearby?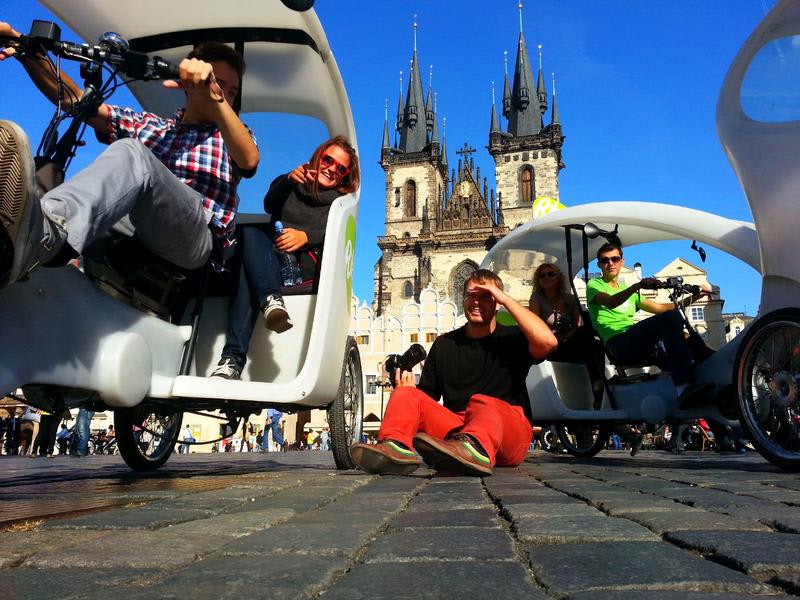 Located just a few minutes on foot from the main square, everything in Old Prague is at your doorstep. This really is the perfect location in Prague. Wenceslas Square and the Astronomical Clock are very close, as is the Sex Machines Museum, the historic churches, Charles Bridge, City Hall, Franz Kafka Square, and more. Don't forget about all of the restaurants, shops, bars, clubs, theaters, and other fun activities, too.
Nearby Transportation
While you don't really need transportation in the center of the city, several tram routes run through the old town if you need to get around. Located just a few blocks from this hostel are multiple tram and bus stops to take you to the main train station or further out to the airport.
It's possible to walk to the main train station in about 15 to 20 minutes.
Activities
With plenty of activities, the Prague Square Hostel ensures that you'll meet up with other guests and make some new friends. They offer a free walking tour so that you can get to know the other guests. They also offer other tours around town, too. And with happy hours and a free breakfast, you'll have even more chances to meet up with other travelers.
Amenities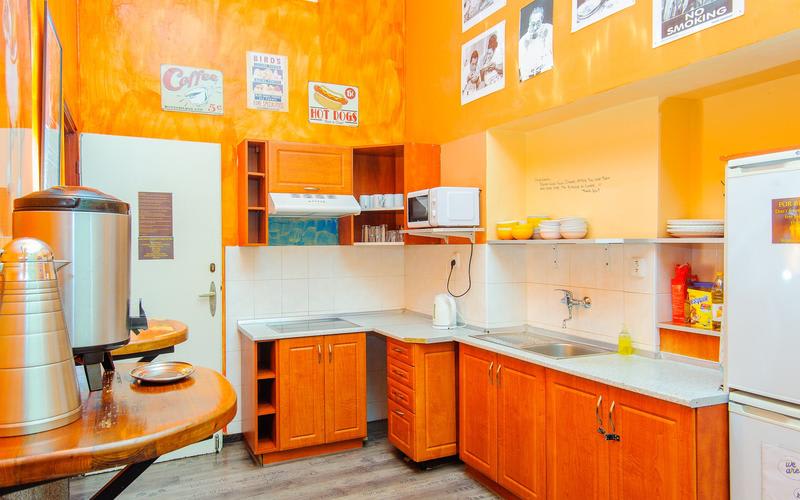 The list of comforts and amenities here is long. From the free breakfast to the kitchen to free Wi-Fi, everyone can find comforts here. They offer free towels, lockers, 24 hour reception, computers, games, and movies, too.
Staff
The staff makes sure that everyone here has a great time, stays safe, meets up with other guests, and is taken care of. They take their job seriously, but they also have fun doing it.
Heads Up
This hostel can be a bit loud due to the party atmosphere at times, so be prepared for some noise. Also, some guests say that the facilities are a little dated, but they are still functional.
Prague Square Hostel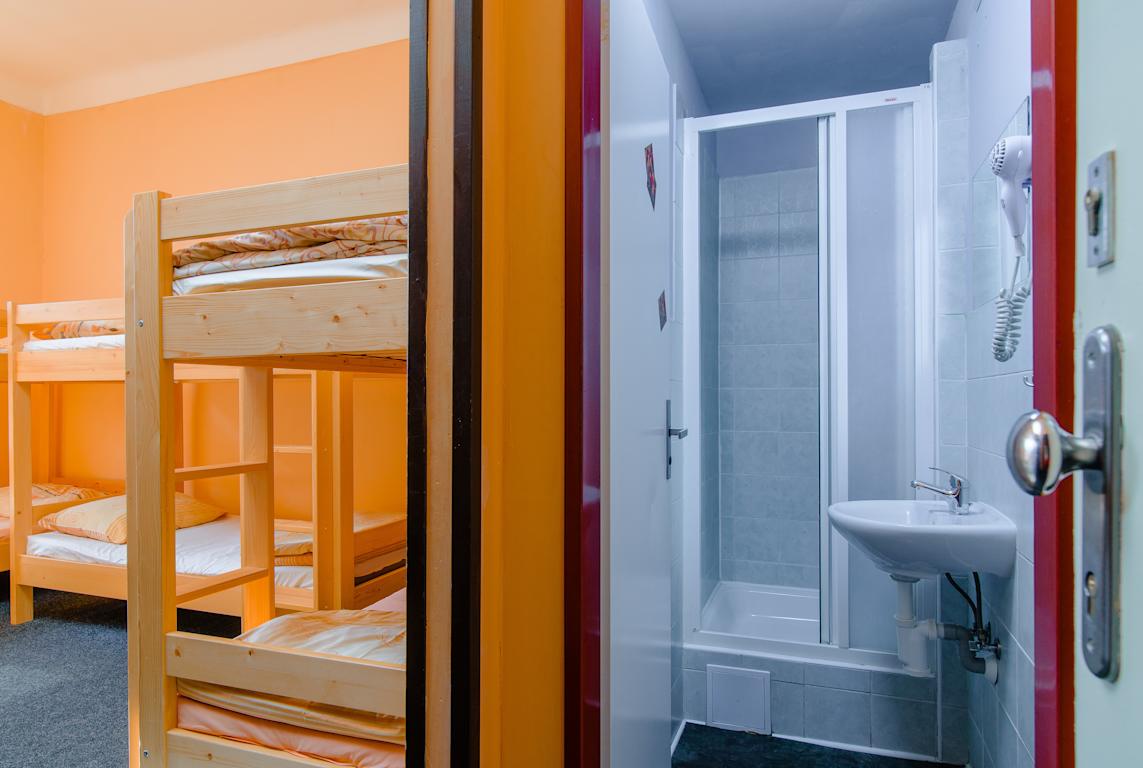 Do you have a favorite hostel that you would like to review? Let us know!