By far the most beautiful hostel I have ever stayed at. Super accessible (the tram drops you off literally right in front), secluded away from noise, secure (they give you a giant cubby with a hefty padlock), spacious showers, full and clean kitchen, free towel, blowdryer in the bathroom, and absolutely lovely rooms. The staff were extremely nice! - American Girl
What sets them apart?
A small hostel with an artistic nature-oriented theme, the Artharmony hostel has nice amenities and a convenient location in new town.
Hostel Personality
Who's staying here?
A mix of travelers stay at this smaller hostel because it has an interesting mix of room types (dorms, apartments, and private rooms). Families, younger travelers, students, and couples will all feel right at home here.
Insider Tip
Hop on the tram and you're in old town in just a few minutes.
Artharmony Pension & Hostel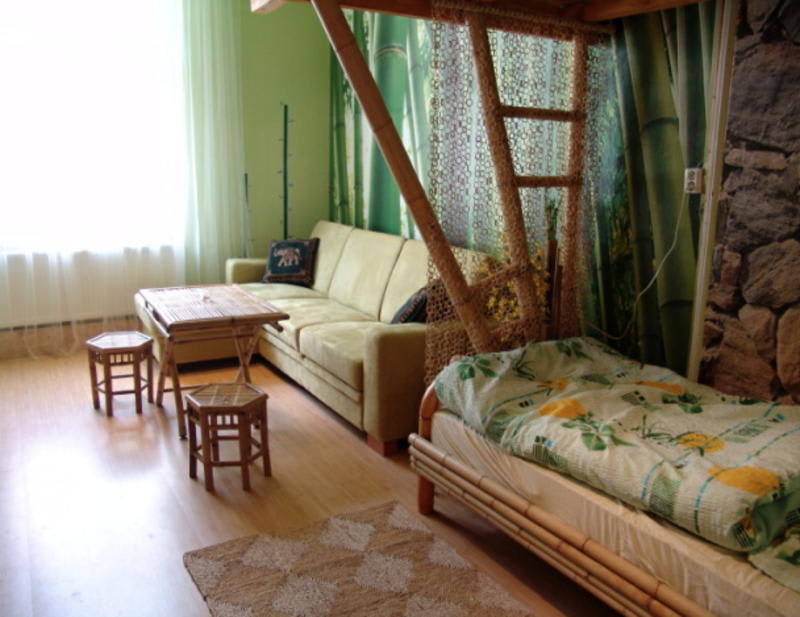 An interesting mix of decor and friendly staff make this hostel unique and special. While it's a smaller hostel, the nature-oriented theme of the hostel means that many rooms have a "treehouse" feel to them. They have a nice location in New Town, a shared kitchen, and a fun social vibe that focuses on art and relaxation while experiencing Prague.
The Facilities
Dorms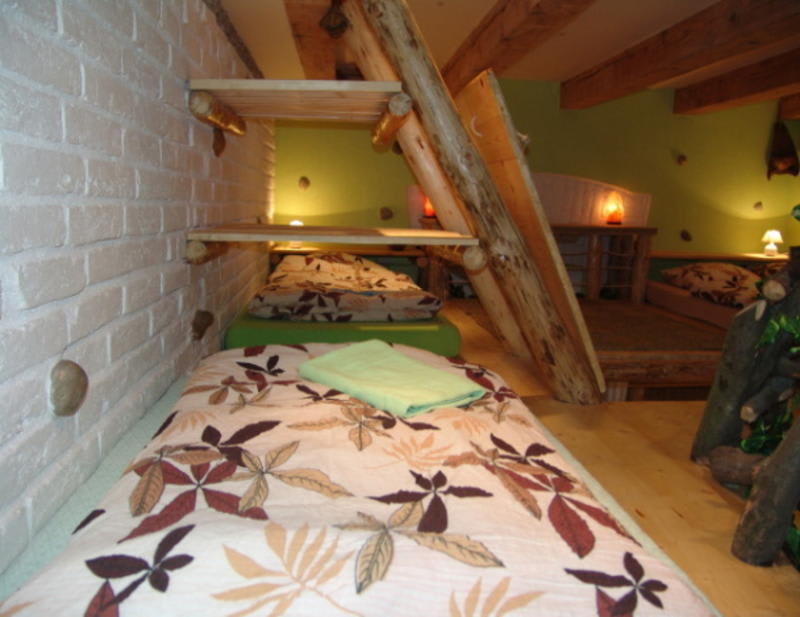 Dorms here are well decorated and comfortable. You can use the shared hallway bathrooms and there's plenty of space to move around in the rooms. They have a fun tree-like decor along with many other parts of the hostel.
Private Rooms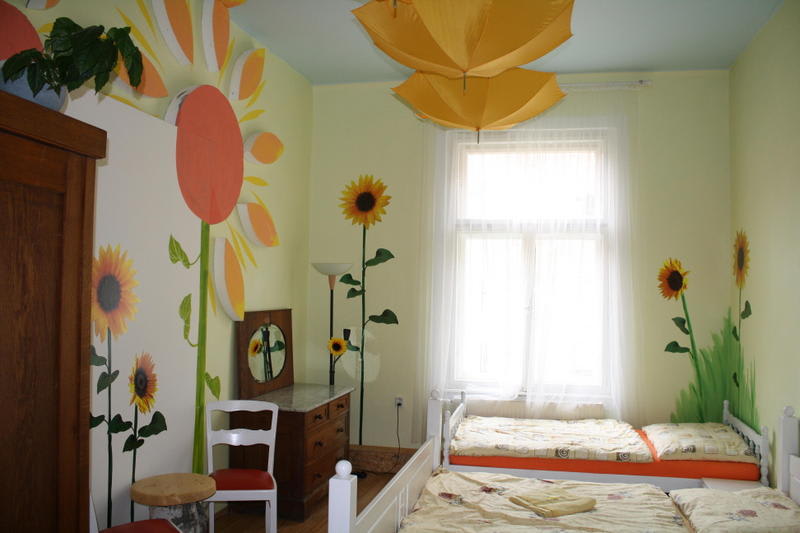 Private rooms as the Artharmony Pension & Hostel come in a variety of sizes. With both smaller private rooms as well as larger apartments, couples and families could stay here comfortably. The apartments can hold up to 5 people, and larger 6-bed rooms are also offered. Some of the private rooms use the shared hallway bathrooms, while others have their own ensuite bathrooms. The rooms also have other furniture such as sofas and tables.
Bathrooms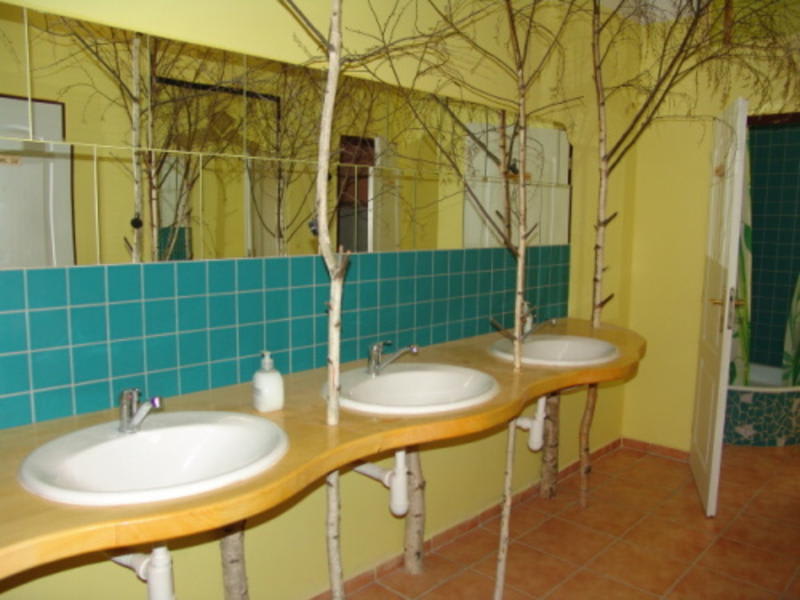 The bathrooms are modern, comfortable, and well-sized for the number of guests. Plenty of hot water is available. Towels are included, and hair dryers are offered at the desk.
Common Areas
The comfortable and cozy common areas are a good place to meet up with other guests, plan your days in Prague, and make some new friends. They also have a shared kitchen to cook your own meals, and this is also a good spot to find others during meal times.
The Location
New Town
What's Nearby?
Located in New Town, the Artharmony Pension & Hostel is within walking distance to old town. Or, hop on the nearby tram. This authentic and bustling neighborhood of new town is full of restaurants, shops, bars, clubs, theaters, and museums. You'll be close to plenty of excitement here in this central location even if you're not in the historical center of Prague. Also nearby are several parks.
Nearby Transportation
The tram line is just a few blocks to the north. So from here you can get around central Prague quickly, including into old town in a hurry. Otherwise, take the metro from one of the nearby metro stations. Two different stations on different lines are both about 5 blocks away.
Amenities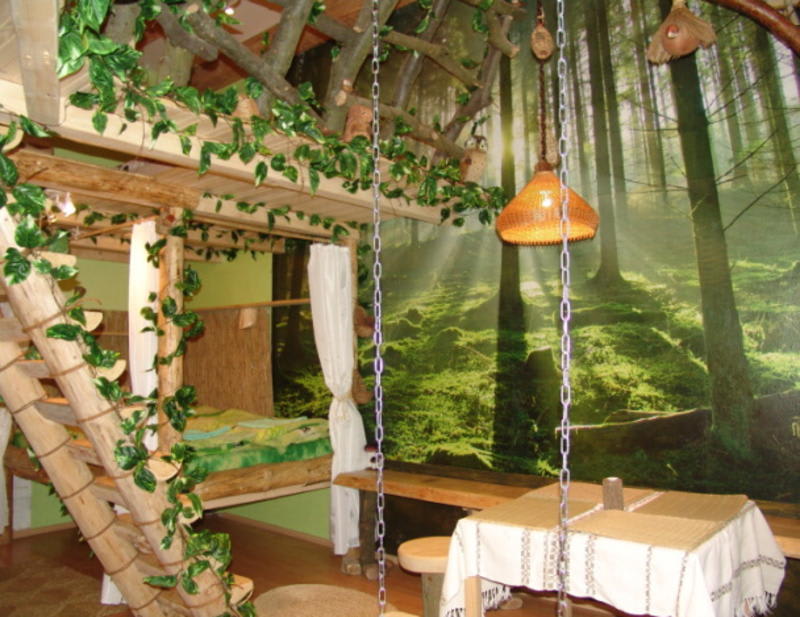 This home-style hostel has plenty of amenities, including a nice communal kitchen along with some good social space. They have luggage storage and can help you rent a bike, too. Wi-Fi, tour booking, maps, linens, and more are offered.
Staff
The staff here is wonderful. They go out of their way to make sure that every feels like part of the community. They not only keep the hostel very clean, but they also make sure everyone is comfortable and enjoying their stay.
Heads Up
This hostel gets great reviews, so it's hard to find faults. However, it has a very distinctive personality that some guests say "feels like a treehouse." It's fairly quiet. Otherwise, the biggest complaint is that it's not in the old town of Prague.
Artharmony Pension & Hostel
Do you have a favorite hostel that you would like to review? Let us know!