Juno Beach's 5 Best Airbnb Vacation Rental Beach Condos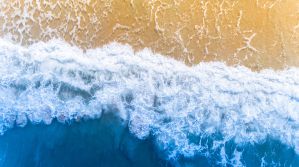 Juno Beach is a fairly quiet stretch of coastline north of West Palm Beach and south of Jupiter, Florida. Here you'll find a stretch of sand famous for Loggerhead Sea Turtles coming in to nest. The Loggerhead Marinelife Center is the place to go to learn all about it and perhaps catch a glimpse of the cute turtles depending on the timing of your trip. Otherwise, Juno Beach has a terrific pier, a beautiful natural area known as Juno Dunes, plenty of bike lanes, and some terrific and casual restaurants, cafes, bars, and shops.
Juno Beach has a number of terrific beach condo vacation rentals on Airbnb, but it can be hard to choose which are the best options. We have researched the ideal beach condos and apartments here, and all of these have full kitchens, multiple rooms, and terrific locations either right on the beach or just a short walk away. These condos are perfect for either couples or families with kids, or even small groups of friends traveling to the beach together.
Where are the best beach condos in Juno Beach?
Contents: Shell Shack 2BR | Chic Coastal Apartment 2BR | Adorable 2BR | Ocean Beachfront Condo | Oceanfront Paradise
This beautifully renovated
2-bedroom
apartment is just one building back from the beach, so you can just walk down a short path to enjoy the waves. The rooftop balcony also has amazing views up and down the coast. Inside you'll find a fully-equipped and modern kitchen along with clean and luxurious bathrooms. The bedrooms are also comfortable and well appointed. It's perfect for a family because the 2nd bedroom has twin beds for the kids with bright colors. This is a great find!
Located in the same building as the previous apartment, here's another remodeled
2-bedroom
with essentially the same amenities and level of comfort. Just steps to the beach and with a modern, fully-equipped kitchen, anyone would be comfortable here. This apartment has a large bed in both bedrooms.
Here's a great 2-bedroom vacation rental in a cottage close to the beach. The master has a large bed and the 2nd bedroom has twin beds which are good for kids. The kitchen is fully equipped, the living room has a comfortable sofa with a TV, and there's even a small outdoor patio with a table. It's not right on the beach, but that makes the price significantly more affordable.
Here's a high-end luxurious condo that is right on the beach and features a swimming pool, too. The vacation rental has a fully-equipped kitchen with an opening into the living room and dining area so that you can keep an eye on everyone or stay part of the conversation. The bathrooms are also very clean and modern. The balcony also offers a nice view out to the beach. The master is very comfortable, and the 2nd bedroom has 2 queen beds and its own bathroom, too. It's also close to shops, restaurants, and activities. Laundry, a BBQ grill, Wi-Fi, free parking, and more are all included.
Located in the same building as the previous condo, this is a similar 2-bedroom vacation rental with all of the same amenities. Great for families and it's right on the beach.
Some photos are courtesy of airbnb.com.
Share This Article