The 7 Best Airbnb Vacation Rental Houses in Juno Beach, Florida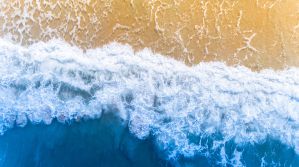 Juno Beach is a very family-friendly stretch of beach north of West Palm Beach and south of Jupiter, Florida. Not only are there plenty of beach activities for kids, but the town is famous as a place where Loggerhead Sea Turtles come in to nest. The Loggerhead Marinelife Center is the place to go to learn all about it, and also catch a glimpse of the cute turtles (depending on the timing of your trip). Additionally, Juno Beach has fun beaches with clear, blue water along with a nice pier, a beautiful natural area known as Juno Dunes, and some terrific and kid-friendly restaurants, cafes, bars, and shops. You'll also find golf, tennis, and more in Juno Beach.
Juno Beach has a number of terrific family-friendly vacation rentals on Airbnb, but it can be hard to choose which are the best houses. We have researched the best rental houses, and all of them have full kitchens, multiple rooms, and terrific locations either right on the beach or just a short walk away. These vacation rental homes are perfect for either families with kids, or even groups of friends traveling together looking to have a fun time at the beach.
What are the best houses on Airbnb in Juno Beach?
Contents: A Stone's Throw Away Cottage | Bright & Airy - Luxury 2BR Cottage | Modern Juno Beach Home | Stunning Florida Villa - 3BR | Casa de Vida | Juno Beach House - Affordable 1BR | Neptune by the Sea
This beautiful little
2-bedroom
cottage is just steps to the beach and has its own pool. This is the perfect spot for a family. The pool in the back has lounge chairs, a covered verandah with outdoor seating, and is surrounded by beautiful gardens. Or just walk the 2 minutes to the beach. Inside you'll find an open-concept layout with a nice kitchen where you can cook all of your own meals. The dining area is cute and large enough for everyone, and the whole family can relax in the living room to watch TV, too. Bedrooms are also comfortable, and the 2 bathrooms are clean and modern. Add this one to your short list!
This nicely updated and luxurious
2-bedroom
vacation home has a great pool in the back along with some outdoor living space in the verandah. There's also a hot tub! Inside, the remodeled kitchen and bathrooms are beautiful. You can cook all of your meals (and then some), in the fully stocked kitchen. The living room is nice as it centers around a fireplace, and a separate sitting area is in the adjacent sunroom. This is a fantastic house for a family or group of friends. And it's also located just across the street from the beach, so you'll be there in 2 minutes on foot.
Here's a great
3-bedroom
, 3-bathroom pool house with modern furnishings and a fantastic location. The photos speak for themselves! The pool and outdoor living space is terrific with comfortable dining and lounge seating. Inside you'll find a modern and luxurious kitchen along with elegant decor that looks like it came out of a magazine. You can cook all of your meals in style. The beach is just a block away, and you can also get to all of the nearby shops and restaurants quickly, too. 2 of the bedrooms are masters with their own bathrooms. The 3rd bedroom is furnished with a queen bed and has its own bathroom, too. New laundry machines are part of the package, too, as is expected in a house this luxurious. Wi-Fi, parking, and more are all part of the package.
This beautiful
3-bedroom
house sits on a canal that accesses the intracoastal waterway. Use the dock to take kayaks or your boat out for a ride. Or, spend some time in the swimming pool surrounded by lush palms that feels like a private tropical oasis. Or walk to the beach!
Inside is a comfortable house that feels like home. The modern kitchen will let you cook all of your own meals, and the bathrooms are clean as well. The living room and dining areas are relaxing. There's also a piano! Perfect for a family, so check out the photos.
Here's a beautifully designed 2-bedroom luxurious house. Featuring a relaxing pool and patio off of the master bedroom in the back, along with a 3rd floor cupula room and rooftop deck, this house has stunning features. The kitchen is open to the dining area and living room on the 2nd floor to take advantage of the views, and it's all gorgeous. The master and 2nd bedroom are on the first floor, and the 3rd floor cupula could be used as a 3rd bedroom if needed. Wi-Fi, laundry, parking, and more are included.
Here's a small, 1-bedroom affordable cottage near the beach. The living space is surprisingly large and comfortable. The kitchen is fully-equipped with everything you need to cook your own meals. The living room is furnished with relaxing sofas and a good TV. Laundry, Wi-Fi, parking, and more are included.
This cute
3-bedroom
house has been recently remodeled and upgraded. It's pet-friendly, perfect for families, and just 2 blocks from the beach which only take a few minutes to reach on foot. Inside you'll find a relaxing living room that flows into the open kitchen with all appliances and everything you need to cook your own meals. The bedrooms and comfortable (one of them has twin beds for kids), and the bathrooms are modern and clean. The front of the house has a private shaded outdoor sitting area which is just delightful. Out back is a tiki hut with more outdoor seating and an outdoor TV. Also, there's a grill, lounge chairs, and an outdoor shower. Check out the photos!
Some photos are courtesy of airbnb.com.
Share This Article