The Best Resort Condos, Cabins, and Places to Stay on Airbnb at Sugar Mountain, NC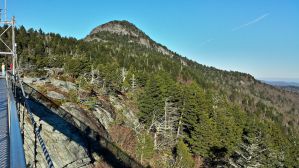 Not far from Boone lies the ski resort area of Sugar Mountain, one of the most popular winter destinations in North Carolina. It's popularity is justified, as you will see when you visit. Gorgeous views, great skiing in the winter, fun activities in the warmer months, along with plenty of great restaurants and shops makes for a combination that brings visitors back year after year. While the ski season is the obvious draw for visitors, the warmer months bring visitors for hiking, visiting the mile-high bridge, the alpaca farm, the gem mine, and more.
A variety of places to stay are available around Sugar Mountain, such as condos, individual homes, cottages, and hotels. The condos and cottages are the most popular, as they provide a full kitchen, easy access to the ski resort, and plenty of modern comforts. Larger complexes such as the Sugar Top Resort also have indoor swimming pools, hot tubs, saunas, exercise rooms, and ski storage. While the Sugar Top Resort is large (and has amazing views overlooking the mountains), it's not the only complex. The Reserve complex of condos is another spot with luxury AirBnBs and great views, too. Other condos are scattered nearby the resort, along with private homes that offer plenty of great features as well.
We've picked out some of the best options on AirBnB to make the decision easier. All of these places are perfectly located around Sugar Mountain for your next winter ski trip, or a summer or autumn vacation getaway.
Where are the best places to stay at Sugar Mountain for skiing and hiking?
Contents: Heaven's View (Sugar Top Resort) | Resort Villa Loft | Luxury Cabin | Updated 9th Floor Condo (Sugar Top) | Heavenly Grandfather (Sugar Top) | Condo at The Reserve | Slopeside Home | Timber Treehouse Villa | Cozy Condo | Top Floor Condo (Sugar Top Resort) | Retreat Condo | Ski Economy Efficiency
Here's an affordable condo in the Sugar Top Resort with an updated kitchen and bathrooms. The furniture is comfortable, as this 2-bedroom condo has large beds and a fantastic balcony offering great views from a high floor. You'll also get plenty of natural light!
Guest access to all of the resort's amenities is also part of the deal. That includes the pool, hot tubs, fitness center, and more. And as your right at the ski resort, you'll have a blast in the winter or the summer.
This terrific 2 bedroom condo has great views, plenty of natural light, and a good amount of space for all of the 8 people that could sleep here. The spacious kitchen flows out into a very comfortable living room area. One of the bedrooms is upstairs while the other is downstairs, which also means that this unit has 2 balconies.
You'll also have access to the entire complex, which has a large indoor pool area with a hot tub and exercise room, a lake with paddleboats, tennis courts, putt-putt, a playground, fire pit, and more. And of course you're only about a mile from the base of the ski slopes. If you're not interested in the high-rise style complexes, this is the spot for you, ad everything is more nature-oriented here.
This well-appointed high-end cabin has 2 bedrooms plus an extra loft sleeping room, and enough beds for up to 6 people. The 2 bedrooms have large beds, while the loft room has a bunk bed for kids. The rustic mountain log-cabin decor is met with modern amenities including a fully equipped top-notch kitchen and modern bathrooms. Lounging around the stone fireplace in the cozy living room will soon become one of your favorite mountain activities after skiing or hiking. The spacious deck has a hot tub, too. And the location is great, as you're close to the ski slopes at Sugar Mountain and plenty of other activities, too.
Here's another great condo in the Sugar Top Resort on the 9th floor. The views are fantastic, but what's even better is that this condo has been recently renovated with some very nice floors, bathrooms, and a great kitchen. Enjoy your view of Grandfather Mountain while you sip your coffee on the balcony. And don't forget to enjoy the resort's amenities, too.
This is another condo at Sugar Top Resort with homey comforts, nice relaxing furniture, and plenty of good amenities. Having also been recently renovated, this condo is in great shape, has plenty of nice amenities, and offers great views just like the others.
Here's one more 2 bedroom unit at The Reserve, and this one has a hot tub on the balcony so that you can enjoy those mountain sunsets in style. The 2 bedrooms have large beds and well appointed bathrooms. In fact, the entire condo is very well decorated with some very nice living room and dining furniture so that you can enjoy your vacation. The kitchen is also fully-equipped. You really can't go wrong here with the level of comfort and the views. The location is also great, as it's close to everything such as the ski slopes, restaurants, shops, and more.
This full-sized 2 bedroom house is just a short walk to the ski slopes. The spacious living room has a stone fireplace and plenty of natural light with nice natural views. The kitchen is fully-equipped and has enough space to make all of your meals. The bedrooms and bathrooms are not as luxurious as the living room area, but they are still modern and clean. The washer and dryer is also a nice convenience. This spot is perfect for anyone interested in skiing, as you're so close to the slopes.
You've probably seen these octagonal villas at other resorts, and this one is nicely appointed. This treehouse-style villa has plenty of views with natural light, a good kitchen, cozy living room, and 1 bedroom with a modern bathroom. It's an affordable option in a great location with plenty of amenities inside and out.
This affordable 1 bedroom condo has plenty of cozy features for that winter or summer getaway. And it's also just a short walk to the ski lodge where you can start your downhill adventures! The kitchen and living room have everything you need to relax and enjoy your break, while the bedroom and bathroom are nicely appointed. It can house up to 4 people with the sleeper sofa in the living room, too.
This 2 bedroom condo at Sugar Top Resort has been recently renovated and has some terrific decor, along with modern kitchen and bathrooms. Of course, like the others, you have access to all of the great amenities at the resort such as the pool, fitness center, and more.
This condo is located in The Reserve, which is a complex of luxury condos. This one has 2 bedrooms, a spacious living room, a nice kitchen, and amazing views from the windows and balcony overlooking the surrounding mountains. You really can't go wrong here! Each bedroom has a large bed with its own bathroom, a TV, and even more amazing views.
This affordable option is a small studio-style apartment. It has a full kitchen just off of the main sleeping and living room area so that you can cook your meals. It's not the largest of the places listed here, but it's perhaps the most affordable (depending on the time of year). It's also in a great location, as it's just a short walk to the ski slopes and lodge. With room for up to 4 people (2 of them on the sleeper sofa), this is a great spot to just roll out of bed and onto the slopes! In the evenings, enjoy the view from the balcony, too.
Some photos are courtesy of airbnb.com.
Share This Article