This is a huge hostel and not one to be missed. Huge parties on the weekends while calmer during the week. The showers are absolutely huge and there are so many people there you are guaranteed to make friends. - Katie
What sets them apart?
This is a large hostel with clean rooms, a small kitchen, and a convenient location near the train station in Mestre. They host parties on the weekend but have a less social atmosphere during the week.
Hostel Personality
Who's staying here?
This is a very large hostel that hosts all kinds of parties on the weekends. During the weekdays it's a bit quieter. The guests are diverse in age and nationality, so you'll really find a little bit of everything here. There are families with kids, too, but remember it can be loud on the weekends.
Insider Tip
The parties happen on the weekends and attract locals and tourists alike. If you're in to town party, come on the weekend and expect it to be loud.
Anda Venice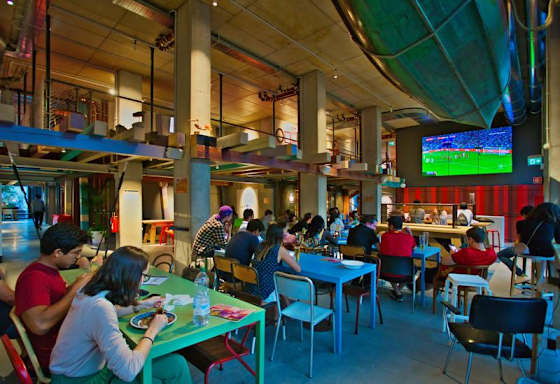 This hostel brings locals and tourists together on the weekends when the parties draw in a crowd. You can expect a lively night with lots of music, drinking, and fun on weeknights. Expect to meet some locals, which is really what traveling is about.
During the week the events are less sporadic and it can be a bit more difficult to meet people. This is a larger hostel, so there's always a crowd, but most people stick to their groups.
The Facilities
Dorms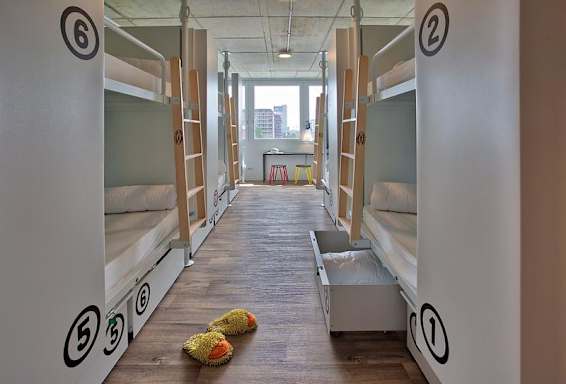 This hostel has large dorm rooms that sleep either six or nine people. There are both co-ed and female only rooms available and the rooms are very affordable. They are kept clean and and the beds are solid. The bunks have a small barrier that provides a little privacy which helps block out the light. Under the bunks are security lockers for your belongs.
Private Rooms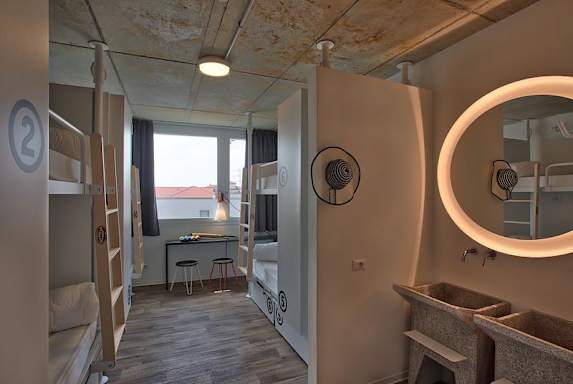 If you're traveling with a small group, you can reserve an entire dorm room. There are also double private rooms available as well. The private rooms have a modern and sleek design. The beds are comfortable and the layout is nice.
Bathrooms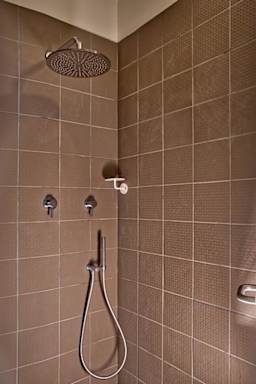 Every room at this hostel has a en-suite bathrooms so you can avoid annoying wait times or trekking your shower stuff down the hall. There are sinks in the rooms, mirrors, as well as separate showers and toilets. The nine bed rooms can get a bit crowded with the shared bathrooms, but in general there aren't any problems.
Bar
Alai Bar comes to life on weekends when there are parties that bring in locals and tourists alike. You can expect things to get lively (and a bit loud) on these nights, but this is where the fun happens. If you've come to Venice to meet new people and party into the night, these are the nights to be here.
Common Areas
This is a large hostel with some great common spaces where you can hook up your computer, read a good book, or chat with other guests. Because of the hostel's size, it can be a bit challenging to meet other guests, but that's not for a lack of space. There's also a small kitchen where you can prepare some food and enjoy a meal.
The Location
Mestre
What's Nearby?
This hostel is located in the Mestre area near the Mestre Train Station. In the surrounding area you'll find some good restaurants, cafes, and even a theater. There are a handful of other accommodation options nearby and as well as a park.
Nearby Transportation
Transportation is key in this location, as you'll likely take the train on to the islands of Venice. The Mestre Train Station is just a couple minutes walk away where you'll catch a train on to the Santa Lucia Train Station. From there you can make your way into historic Venice. The trains come every five minutes or so throughout the day and the ride takes about ten minutes.
Activities
This hostel hosts a number of activities on weekends and throughout the week. The parties really happen on the weekends and at other times it can be hit or miss whether the activities go on as scheduled. If they happen, they're fun and you can enjoy pub crawls, game nights, happy hours, and more.
Amenities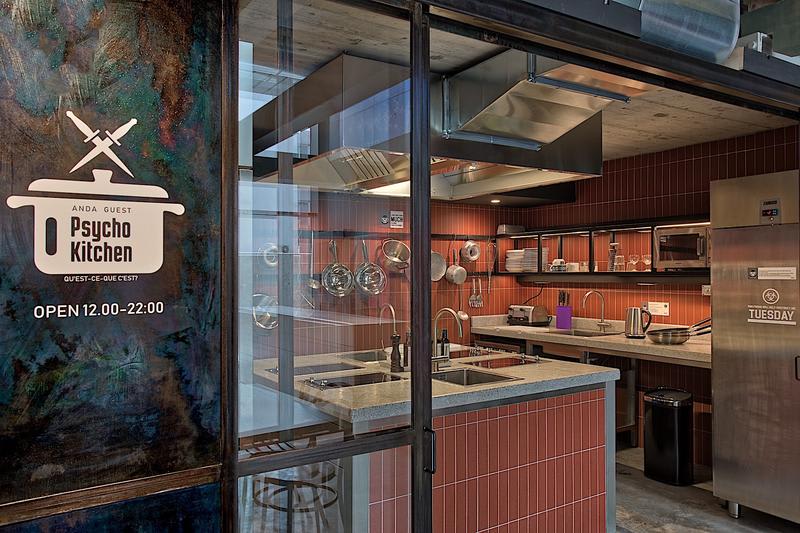 This is a large hostel with tons of amenities. There are laundry facilities if you need to wash your clothes. Vending machines. Wi-Fi throughout the hostel. There's breakfast served in the morning for a price and a kitchen if you want to cook your own food. The kitchen is a bit small for the size of the hostel, but it gets the job done. There are also games, PlayStation and a book exchange.
Staff
This is a large hostel so the staff here stay busy. They're available around the clock to answer any questions so if you have a concern, they'll try to address it.
Heads Up
The weekend parties can get a bit loud here so it's sometimes hard to sleep. Some guests feel the hostel's large size makes it hard to meet people. Also note that outside food and drink isn't allowed in the rooms.
Anda Venice
Do you have a favorite hostel that you would like to review? Let us know!