The location of this hostel is incredible!! It is RIGHT on the canal and a 2 minute walk from the Vaparetto. It's also super close to the train station (5 minute walk). The staff are so friendly and the vibe of the hostel is very homely. I didn't want to leave. - Laura
What sets them apart?
This hostel is a quiet and comfortable place to stay right by the train station. The staff are great and there's even a small shared kitchen, which is unusual for hostels in Venice.
Hostel Personality
Who's staying here?
This hostel is ideal for people who want to be close to the train station. It's a quiet hostel where it's easy to get a good night's sleep. It's not really the most social place, so if you're in Venice to see the sights and experience the city, instead of party, this a great place for you.
Insider Tip
Because of it's location near the train station, this is the place to stay if you're only going to be in Venice for a short time.
L' Imbarcadero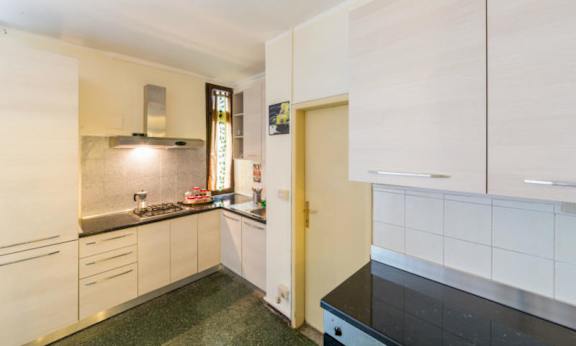 This hostel's location right on the Grand Canal and just a five minute walk from the train station make it a great setting for your time in Venice. It's a small and comfortable place to stay with friendly staff and clean facilities. The rooms stay quiet throughout the day and night so you'll enjoy a good night's sleep. It's not the easiest place to meet other guests, but it does offer a nice retreat after a busy and crowded day exploring the city.
The Facilities
Dorms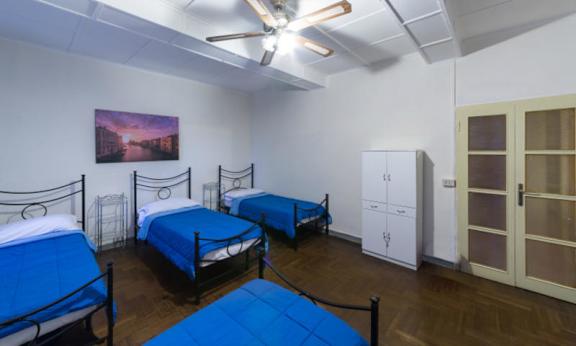 This is a small hostel but the rooms are large. They also offer large windows that look out on either the grand canal or an inner garden. The rooms are furnished with single beds (instead of bunk beds!) and security lockers for guests. Mosquito nets are also available. Guests also enjoy a variety of little perks that you don't usually find at a hostel like free shampoo and soaps.
The rooms sleep either four or five people. There are also female only rooms that sleep four people.
Private Rooms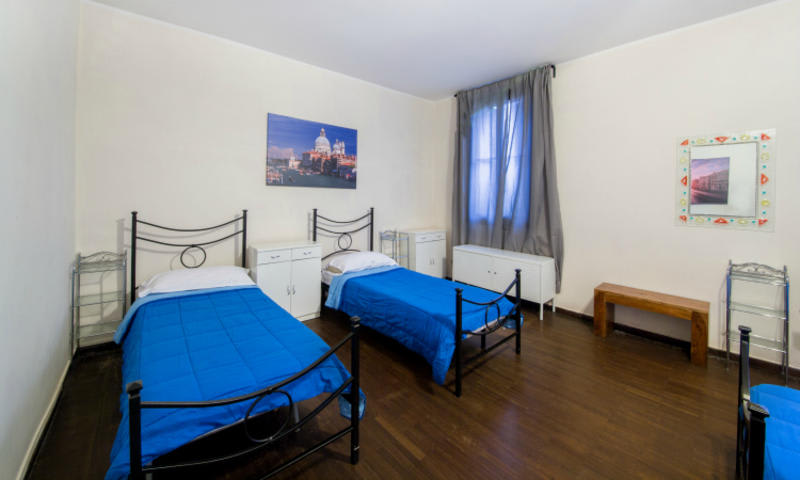 The hostel also has private twin and four person rooms. The rooms have basic furnishings but a lot of space. There are also windows that look out on either the Grand Canal or an inner garden area. The beds are simple but the rooms are clean. All of the private rooms have en-suite bathrooms.
Bathrooms
All private rooms at this hostel have en-suite bathrooms while the dorms use the shared bathrooms. While there's only two bathrooms to be shared in the hostel, the number of guests is small enough that there never really seems to be a wait, so it's really not a big deal.
Common Areas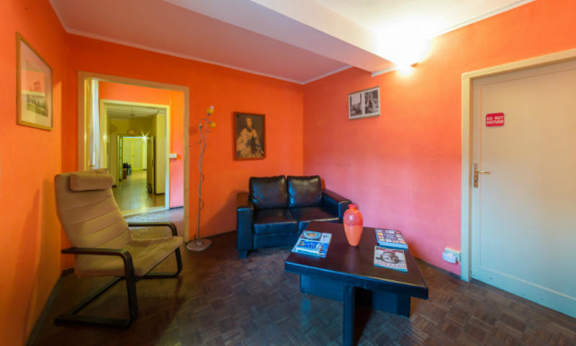 This hostel doesn't have the large common areas you might be used to at hostels, but it does have a small television room where you can relax and unwind. This is also where the wi-fi is the best, so you can reach out to friends and family back home or simply relax with a good book for a while.
The Location
Santa Croce
What's Nearby?
Located in the Santa Croce neighborhood and right on the Grand Canal, this hostel is at a very convenient location in Venice. It's less than five minutes from the Santa Lucia train station and is in an area filled with restaurants, cafes, and pubs. You can also reach the San Giacomo Church in about a five minute walk. San Marco Square is about a twenty minute walk away.
Nearby Transportation
This hostel's location is really all about its proximity to the Santa Lucia train station (less than a five minute walk away). This is the main train station for the city and is very convenient for visitors who only have a short time in Venice. You'll arrive and be right at your accommodation so you won't have to spend time or money on water buses.
The hostel is also close to a Vaporetto water bus stop, Riva de Biasio, which is just steps away.
Amenities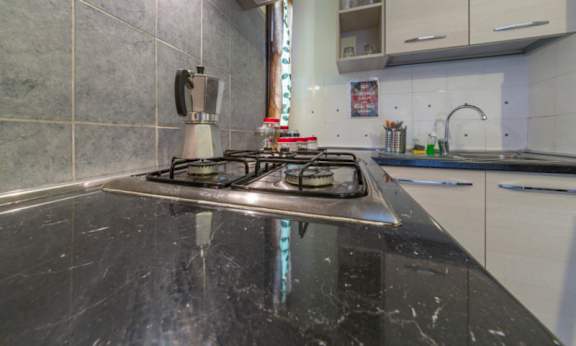 This small hostel offers large and quiet rooms with security lockers for guests. There's also a small kitchen area that guests can use. This is really unusual and nice option to have in Venice where meal prices can be quite high.
The hostel also has wi-fi but the service can be unpredictable.
Staff
The staff here speak a number of languages including English, French, and Spanish. They are available to answer any questions you might have and work hard to make sure the hostel offers an atmosphere of respect for all guests. They're friendly and professional, so don't hesitate to ask if you have a question or concern.
Heads Up
This is a quiet hostel with basic furnishings for an affordable price. The wi-fi can be a bit unreliable and the beds aren't the most comfortable, but the staff will do their best to help with any problems. Some guests also feel the hostel isn't as secure as it could be.
L' Imbarcadero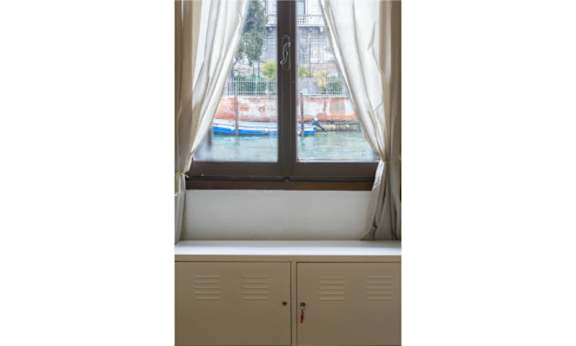 Do you have a favorite hostel that you would like to review? Let us know!