Lovely stay here! My bed was perfect for me, met some nice people that stayed in the room. The staff were so friendly! They give you a biscuit and fruit and a piece of candy each day which is sweet. You won't find a better deal in Venice - American Girl
What sets them apart?
This hostel truly feels like part of Venice. It has a classy and local vibe. It's a small hostel, which only adds to the charm. The rooms are clean and comfortable, the location is great, and the staff truly try to help out.
Hostel Personality
Who's staying here?
If you want to truly experience Venice, then this hostel is for you. The hostel itself is very quiet and there's very much a family atmosphere. It's a small hostel with plenty of personal touches, so you'll really remember your time here well.
Insider Tip
Don't hesitate to ask Katarina at the desk for help. Her English isn't great, but she'll do everything she can to get you the information you need.
Dimora Il Veliero Romantico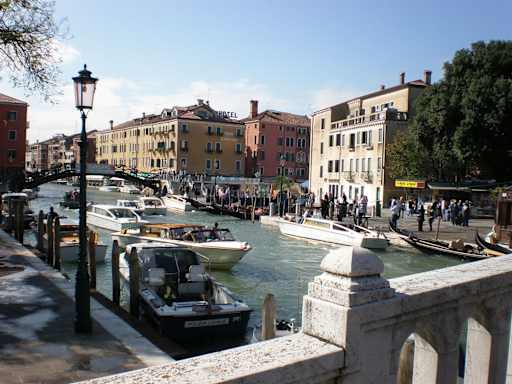 This hostel feels like a piece of Venice. It's a small hostel with a lovely staff who leave guests small treats throughout their stay. You feel like you're staying somewhere local here. The rooms are nice and quiet, the other guests and usually respectful, and the atmosphere is peaceful. The hostel is conveniently located so if you're looking for a relaxing place to retreat after exploring Venice, then this is the place.
The Facilities
Dorms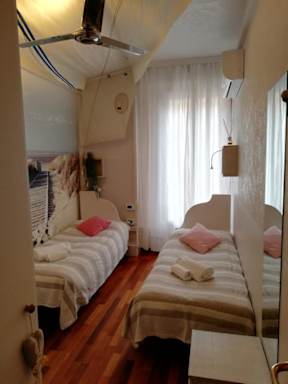 This hostel has three bed dorm rooms that are just the right size if you want a quiet room to retreat to. The rooms are large enough that you have enough space but still personal enough that you can get to know the other guests. They're cleaned daily and they're decorated with a charming style that flows perfectly with the beauty of Venice. The rooms have both air conditioning and heating and the owners leave sweet treats for guests throughout their stay. Guests also have lockers available to them.
Private Rooms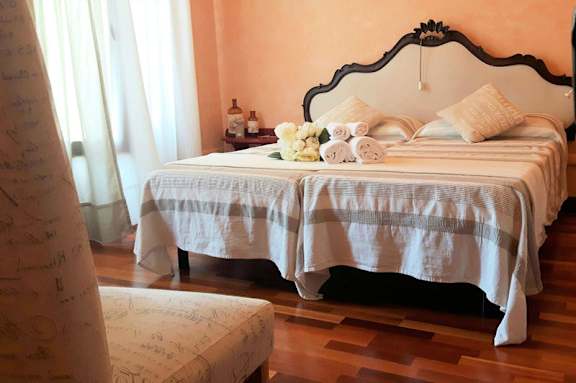 There are also single and twin private rooms available for guests. The rooms have personality and basic furniture for comfort. There are towels provided and lots of personal touches for visitors, like little treats that you can enjoy throughout your stay. Each room also has a television and refrigerator.
Bathrooms
Some rooms have a private bathroom. Some bathrooms are located inside the rooms, while others are outside the rooms. They're clean and reliable and guests are given clean towels, free of charge, to use.
The Location
Santa Croce
What's Nearby?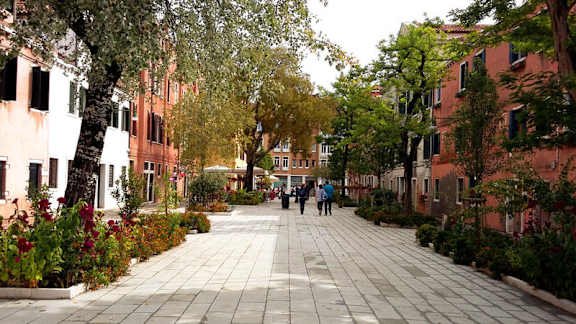 This hostel is located in the Santa Croce district, which is convenient to many parts of Venice. It's a little over a mile from San Marcos Square and about a twenty minute walk from the Rialto Bridge. It's also just six minutes by foot from Campo Santa Margherita and about half a mile from the Frari Cathedral.
In the surrounding neighborhood you'll find many great many nice bacari (Venitian pubs) and lots of atmosphere. It's fun and easy to take beautiful strolls along the canals in the area.
Nearby Transportation
This hostel is just a six minute walk from Piazzale Roma
Vaporetto Waterbus Station
. It's also convenient for arrival and departure as it's just a short walk from the bus or train station. There are many options here for traveling throughout the city.
Amenities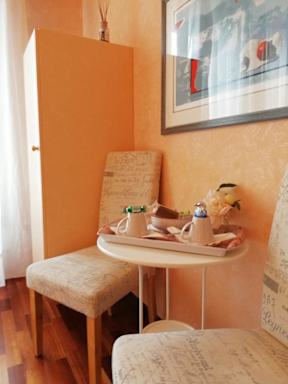 This hostel is all about the personal touches. They give you fruit or sweet treats daily throughout your stay. Even though she doesn't speak English well, the woman at the front desk really goes out of her way to offer directions and information about the city. You're also welcome to leave your luggage if you arrive early and would like to explore the city. In the morning they have free tea and croissants available to guests as well.
Staff
Katarina, at the front desk is wonderful and will really try to help you with travel information, directions, and all kinds of local insight. This is a small hostel with a very family vibe and the staff work hard to keep the rooms clean and the guests satisfied.
Heads Up
This charming little hostel leaves little to complain about. Some guests miss the common space that you find at other hostels, but this is a small hostel so room is limited.
Dimora Il Veliero Romantico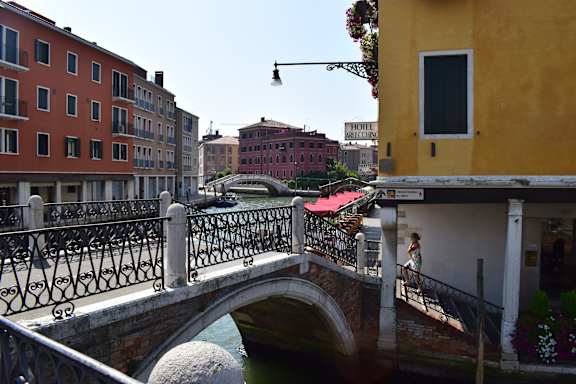 Do you have a favorite hostel that you would like to review? Let us know!