Without a doubt one of the best hostels I have ever stayed. If you are looking for a place near Venice this is it. The staff is amazing, really friendly, really helpful. The rooms are clean and better than a hotel. The place is pretty much whatever you wanted to be, you can relax, you can party and dance all night, you can drink is quite an amazing place. - Pete
What sets them apart?
This new hostel opened in July of 2019 and it is one of the best Wombat's Hostels you'll find. It's incredibly clean and modern. The facilities are great and the staff are wonderful. The WomBar is the place to be if you want to meet people, but the rooms stay quiet and you don't have to party if that's not your thing.
Hostel Personality
Who's staying here?
This hostel is popular with all types of younger travelers and backpackers. There's an on-site bar that stays active most nights, but it's a large enough place that if the party scene isn't your thing, that's not a big deal
Insider Tip
The Wi-Fi works best on the lower floors, so if this is important to you, request a lower room.
Wombats City Hostel Venice Mestre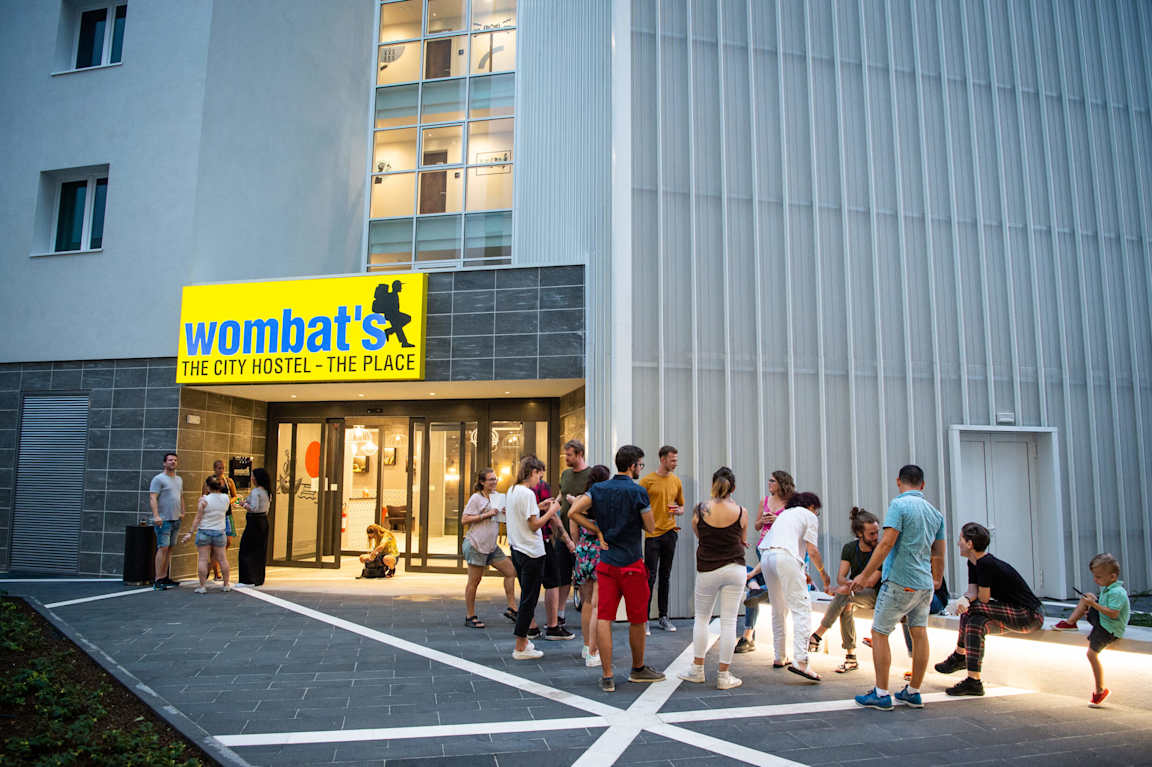 This hostel is one of the newest branches of the well known Wombats Hostels chain which is found throughout Europe. It's clean and modern, and many guests thinks it's one of the best hostels of the chain. The rooms and facilities are clean and modern. The popular WomBar is fun and lively most nights. The staff is helpful and friendly, and the location is conveniently close to the train station.
This hostel has something for everyone, whether you're traveling alone and looking to meet other travelers, or want a more quiet and mellow trip.
The Facilities
Dorms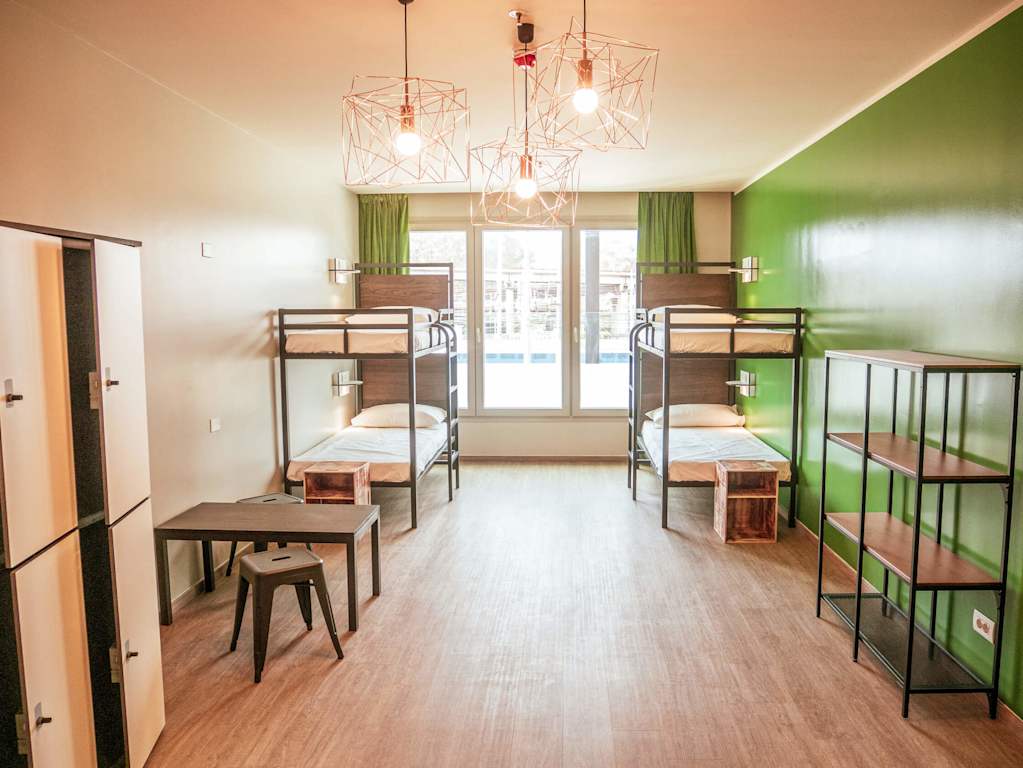 The dorm rooms at this hostel have lots of space and some basic furniture. There are large windows that keep the fresh air flowing and each bed is given a security locker which can be locked and opened with that guest's room key. The beds are basic but sturdy and the mattresses are comfortable.
The rooms sleep either four, six, or eight people. Both co-ed and female-only rooms are available.
Private Rooms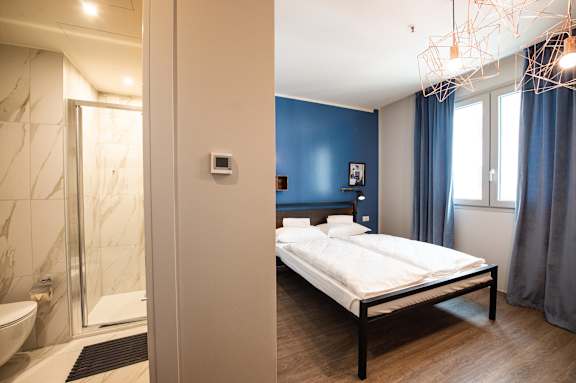 There are also twin, double, four, and six bed private rooms available. The rooms are basic but clean and comfortable. They are painted in bold colors and have large windows to allow for light and air flow. The decor is simple but the rooms themselves are very nice.
Bathrooms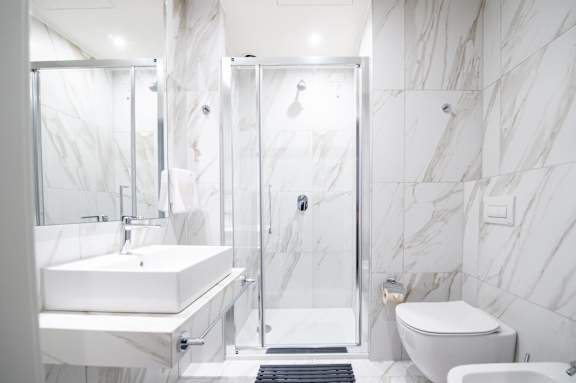 All of the rooms at this hostel have en-suite bathrooms. The hostel itself is new, and this is obvious with the clean and modern bathrooms as well. The showers are consistently hot and the sink is large. All of the fixtures are new, too.
Bar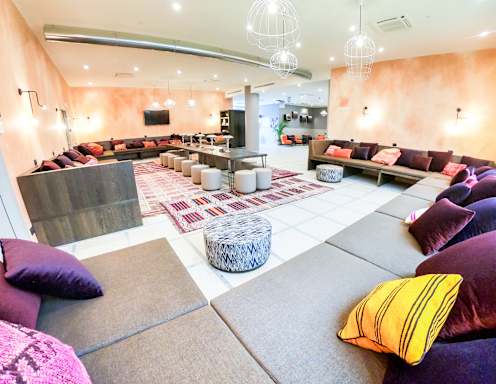 The WomBar is the place to go if you want to meet other travelers and have a good time. They serve drinks and snacks that are reasonably priced and host a number of fun events for guests. The bar stays open late into the night and there are happy hours or impromptu game nights that are worth checking out.
Common Areas
The hostel has a lobby and lounge area with large and comfortable sofas and seating areas. There are places to hook up your computer, Wi-Fi, and a relaxed setting where you can unwind from a busy day. There's also a television if you want to watch any movies, sporting events, or other shows.
The Location
Mestre
What's Nearby?
This hostel is located in Mestre, which is a popoular neighborhood for budget accommodation just outside of the main Venice island. The hostel is conveniently close to the Mestre Train station (just a couple minutes' walk), offering easy access onto the island. Near the hostel there are some good restaurants, cafes, and even a theater. There's also a grocery store nearby which is great if you plan to cook any of your own meals - this is a great idea if you want to skip eating all your meals at the expensive Venice restaurants!
Nearby Transportation
Transportation is critical at this hostel, as you'll be taking the train in to Venice. Fortunately the hostel is just a couple minutes' walk from the Mestre Train Station and then you have direct access to platform one, where the trains to Venice's islands come every few minutes. The trains are available all day and it's about an 8 to 10 minute ride to the Santa Lucia Station. From there you have easy access to old Venice. The trip costs a few euros.
Activities
The WomBar is the place to go for most of this hostel's activities and events. They host regular happy hours and game nights. There are occasionally cooking classes available as well. Check out the events calendar when you arrive, and enjoy any of the activities available when you're in town. This is the best way to meet other guests and the staff keep everything fun and social.
Amenities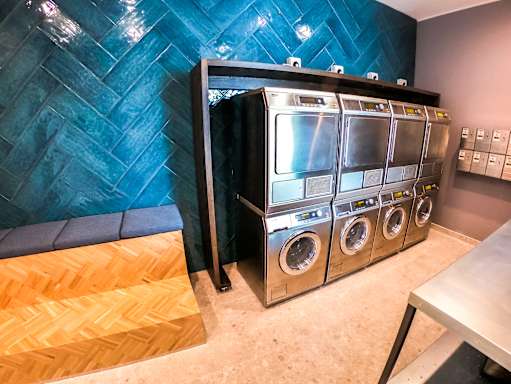 This hostel is all about great amenities. There's a wonderful shared kitchen for guests to use, which is perfect if you want to skip out on some of the high costs of eating out in Venice. There's also a breakfast available (for a price), vending machines, and tea and coffee. The hostel has nice common areas where you can hang out, play games, or read a book. Grab a new one at the book exchange if you need to. Luggage storage and all kinds of travel information are available as well, so don't hesitate to ask.
Staff
The hostel is new (July 2019) and the staff are enthusiastic, fun, and motivated. They host events, organize the breakfast, and chat with the guests to make sure everything is going smoothly. Many members of the staff are travelers like you, so they know what you're looking for in a hostel experience. The atmosphere stays fun and welcoming, and the staff are professional, making sure things run smoothly.
Heads Up
There's not much to complain about with this hostel, but it is off the main island of Venice, which keeps prices low but requires some travel time.
Wombats City Hostel Venice Mestre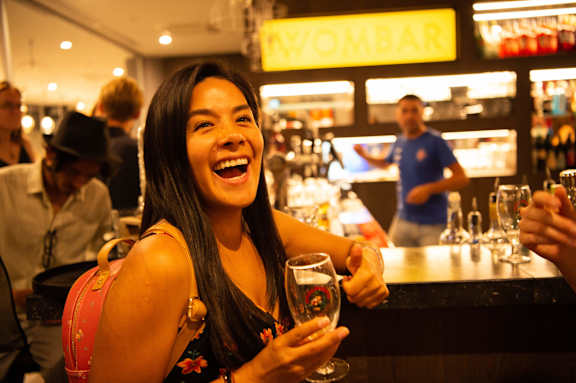 Do you have a favorite hostel that you would like to review? Let us know!