Jiangxi On a Budget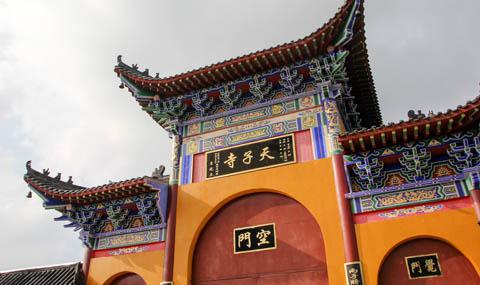 The Jiangxi Province, China is a picturesque province in the south central region of the country famous for their natural beauty and overall laid back vibe. People often say that this is where you can experience the "real" China, as you can visit rice fields, explore ancient towers, and enjoy the company of friendly locals.
The province experiences all four seasons, with spring and autumn being the best times to visit. During these periods, temperatures tend to stay in the 70's Fahrenheit and are much dryer than summer and winter. Summers are rainy in the beginning and extremely hot, reaching 100 degrees, towards the end. Winters can be bitter, reaching 10 degrees, making it difficult to enjoy travel.
Sights
Immerse yourself in the ancient art of ceramics and tile making in the city of Jingdeshen, famous for using clay as their main medium. This is primarily due to Gaolin hill, a famous natural attraction and the source of clay in ancient times, producing the well known Kaolin clay. In Wuyuan, you'll find many small villages to explore ranging from the tourist focused to the laid back, traditional ones with small bridges and boat tours.
Head to Xinyu to visit the Fairy Lake, which is home to over 200 small islands, all of which you can explore, though it may take a few days! The name comes from the legend of Dong Yong and the Seventh Fairy, whose love story takes place in the Fairy Lake Region. In Nanchang, visit one of the Four Great Towers of China, the Pavilion of Prince Teng, and then take a ride on one of the tallest ferris wheels in the world, The Star of Nanchang.
Regions
The capital city of the Jiangxi Province is Nanchang, the historic, cultural, economic, and scientific center of Jiangxi. Here, you'll find many universities alongside well-preserved ancient buildings. Jingdezhen is the city famous for their pottery and porcelain, even being nicknamed the "Capital of Porcelain". Shangrao is a decent sized city that is home to the UNESCO World Heritage Site, Sanqingshan National Geopark.
Ganzhou is a very laid back country town with friendly people and deep roots in the twentieth century revolution. Wuyuan is well-known for having many small villages, most of which charge a small admission fee, which you can explore and immerse yourself in the laid back culture of the Jiangxi Province. Xinyu is another small town that is famous for their natural beauty, especially at Fairy Lake and the surrounding region.
Activities
A must do is the Saturday Creative Market in Jingdezhen where hundreds of local artists sell their art works. You can find everything here, from traditional pottery to jewelry, and even sculptures. Even if you do not plan on purchasing anything, the atmosphere alone is not to be missed! Wuyuan offers raft rides on the rivers, allowing you to view many different villages from the serene waters.
Head to Shangrao and journey through the Sanqingshan National Geopark, which is not only a UNESCO World Heritage Site, but also a sacred Taoist mountain. There are various trails, each one ending with stunning, panoramic views of the province. If you prefer not to walk, you can actually pay to be carried up in a simple sedan chair!
Food and Dining
Jiangxi is interesting in regard to food as the options, and quality, range depending on what city you are in. For example: In Nanchang, you'll find bountiful options ranging from Chinese to European cuisine, all of which are at excellent quality, no matter the price range. Jingdezhen is another area with countless options and are known to be very helpful to tourists. Wuyuan, on the other hand, does not have many good food options. It is better to stick to the teahouses in Wuyuan and get your meal when you leave the city. Nightlife is only really present in Nanchang, with many other cities and town closing bars and restaurants by 10pm.
Transportation
There are quite a few smaller airports throughout the Jiangxi Province, making it fairly easy to get into whatever city you're going to. Nearly every city has a bus or metro system that will easily, and cheaply, take you around the city. Taxis are also a popular option for getting around as they are fairly cheap compared to other cities in China. During the summer, many people rent bicycles or motorbikes in order to get around.
Related:
Looking for a
hostel in China
?
Traveling alone to
Beijing
or
Hong Kong
or want to party in
Shanghai
?