Should you visit Japan or Malaysia?
Japan and Malaysia are both modern Asian nations, but Japan is significantly more expensive. The higher overall cost of living means that tourists to Japan will have to pay more for pretty much everything. The two countries both have deep history and interesting cultures. However, they have different climates, which leads to some primary differences in activities and attractions.
Japan is a nation of deep history and culture wrapped in a modern technological wonderland. Here you can visit ancient temples and castles and then participate in a sci-fi anime film festival on the same day. Outside of the larger cities, a calm agricultural countryside awaits you. Here you can go biking, hiking, boating, or even relax on a beach.
Malaysia offers a great deal to visitors from gorgeous beaches, crystal clear waters for snorkeling and scuba diving, exotic jungles, cooler highlands with agricultural landscapes, and delicious cuisine.
In general, Malaysia's economy is less driven by tourism than many other countries. This makes it easier to have a more "authentic" experience in Malaysia, as one can mingle with the locals to see how they live and work, as well as vacation along side them instead of having them provide a service for you in the tourism industry.
When is the best time to visit Japan and Malaysia?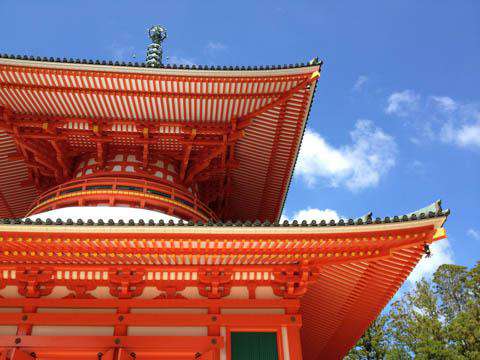 Japan experiences four full seasons, much like Europe and North America. Winters in northern Japan can be quite cold and snowy. The south is generally mild and warmer in the winter, however. Summers are the peak travel time, especially in the larger cities in the central and northern regions of Japan. Visit during the shoulder seasons for mild weather and lower prices.
Being a tropical nation, Malaysia stays hot and humid throughout the year. Due to shifting seasonal winds, the wet season on the eastern coasts is between November and February, while the wettest months on the western coasts are April and October. These wet seasons are usually not to be of any concern, as the rains are not so bad that they would ruin a vacation. However, scuba diving enthusiasts should take note because the water visibility is dramatically affected during the rainy seasons.
Why is Japan more expensive than Malaysia?
Japan has one of the highest costs of living in the world and an extremely strong economy, leading to an increased price for anything tourism related. Modern, high tech hotels and transportation systems provide you with every convenience and comfort, but they don't come cheap. While cheaper hostels and budget hotels can be found, they are often more expensive than their counterparts in the rest of Asia. Even food can be expensive in this nation of islands, where many goods are imported from mainland Asia.
Malaysia's economy is much less dependent on tourism than some of its neighboring countries. Therefore, visitors usually depend on the same general infrastructure and transportation system as the locals. Public transportation is modern, efficient, and cheap. Accommodation also tends to be better in quality for a lower price in Malaysia due to the overall pro-business economy, and a diverse range of restaurants keeps prices for food competitive throughout the country.
What are the most expensive and cheapest cities and regions in Japan and Malaysia?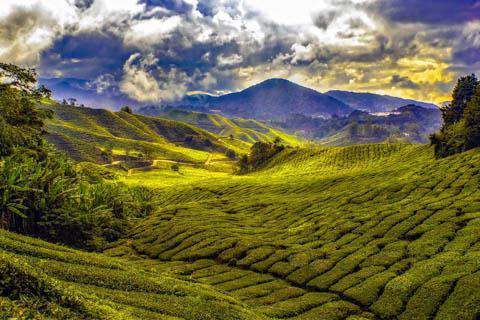 The cities in Japan are usually more expensive than the countryside. In larger cities, and tourist destinations, such as Tokyo, Kyoto, and Sapporo, hotels and restaurants have higher prices due to more demand for services. While the countryside is not necessarily cheap, better bargains can be found, especially in rural areas away from heavily touristed areas. Beach and resort destinations are also pricey.
Prices in Malaysia are relatively cheap throughout. As the capital city, prices in Kuala Lumpur can be a bit more expensive than in rural areas, but budget options are still plentiful.
If you visit the most popular areas for tourists, such as some of the islands or the Cameron Highlands, you might pay a bit more for a rental car or a tour. Also, public transportation in some touristy areas can be a bit limited, leaving you to take a taxi or rent a car.
Compared to peninsula Malaysia, Borneo can be quite expensive. Although budget accommodation and cheap food are available, most people in Borneo choose to do a variety of activities. This is where the price starts to climb (but is well worth it). Depending on what you choose to do, Borneo can quickly become one of the more expensive places to visit in the area.
How you can save money when visiting Japan and Malaysia?
Look for budget accommodation in Japan online, and shop around. This will help with your overall budget, as hotels and hostels tend to be expensive.
To eat cheaply in Japan, look for one of the many small restaurants that serves up traditional Japanese noodles and soup. Often, these restaurants will have a payment machine that looks like a vending machine. Buy a cheap ticket from the machine, and the cook then prepares your bowl of noodles.
Use public transportation in Japan and Malaysia whenever possible. Taxis can be very expensive, and trains and buses go everywhere except to the most remote destinations.
Slow down. If you're rushing through the area you're going to spend more money. Transportation costs can be expensive so the more places you visit, the more money you're going to spend.