Should you visit Portugal or Croatia?
Portugal and Croatia are both beautiful countries with impressive coastlines, historic towns, and interesting cultures. Both Portugal and Croatia are also relatively affordable countries to visit in Europe, but in general, your money will go a bit farther in Croatia, which is generally cheaper than Portugal.
Portugal attracts a lot of visitors for its diverse landscape, which includes mountains, beaches, and almost desert like settings. The country also has vibrant cities like Lisbon and Porto, and natural areas where you can enjoy a more peaceful setting. Portugal has a lot to offer, whether you're interested in hanging out on the beach, sipping some wine, or playing golf.
Croatia also has beautiful coastlines, a fascinating culture, and a rich history. It's one of the more affordable countries to visit in Europe, yet it offers one of the most unique settings. Many cities and towns in Croatia have beautiful Old Towns. One of the most famous Old Towns is in the popular city of Dubrovnik. Although Croatia used to feel a bit off the beaten path, it has grown in popularity and it is quickly becoming a top tourist destination in Europe.
When is the best time to visit Portugal and Croatia?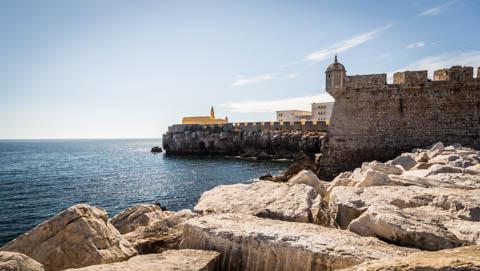 Portugal is a popular tourist destination during the summer months, when the temperatures are quite warm and the sun is abundant. Many Portuguese take their holidays during the month of August, so if you plan to visit during this month it is best to book your reservations well in advance. This is also when the prices are highest.
If you have a flexible schedule, spring and fall are the best times to visit Portugal. The crowds are less intense and the prices are a bit lower. The weather is also cooler so you can enjoy wandering around outside without becoming too hot. During the spring season the flowers bloom and it's a beautiful time to be in the area.
Winters are relatively mild in most of Portugal, but the northern areas do experience snow and cooler temperatures. Rain is more common during this time as well.
Croatia is a beautiful country to visit during the spring and fall seasons as well. Crowds are a bit less, cruise ships are less common, and prices are bit lower during these months. The summer season can get crowded with travelers and the temperatures can become uncomfortably hot.
It can be a bit challenging to visit Croatia during the winter months. Accommodation and restaurants often close during this time in coastal Croatia. If you're looking for a more relaxed place to visit and don't mind a little inconvenience, then this can be an affordable time to visit. Some smaller towns can start to feel a bit like ghost towns though, and accommodation might be hard to come by.
Why is Portugal more expensive than Croatia?
Both Portugal and Croatia are affordable countries to visit in Europe, but prices are usually a bit less in Croatia than in Portugal. Croatia's cost of living and currency keep prices low. It's also common for locals to rent out rooms in their homes in Croatia. These rooms may be basic, but they're often well located and very reasonably priced. Staying in a local's home can also offer a unique perspective into the country and its culture, while also saving you some money.
What are the most expensive and cheapest cities and regions in Portugal and Croatia?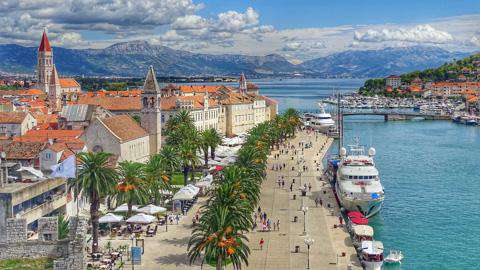 In Portugal, Lisbon and the coastal towns are usually the most expensive places to visit. Prices can vary based on the season so if you're traveling during the peak summer months you'll likely to pay significantly more for a room.
In Croatia, the most popular coastal towns tend to be the most expensive places to visit. Towns like Dubrovnik, where you'll likely see several cruise ships docked, have higher prices than more off the beaten path destinations.
How you can save money when visiting Portugal and Croatia?
Both Portugal and Croatia are relatively affordable countries to visit, but prices are heavily dependent on the season you visit. Travel during the spring and fall seasons if you want the best prices, pleasant weather, and less crowds.
Use buses and public transportation whenever possible. Buses are convenient and relatively comfortable in both countries, and prices are quite reasonable.
Stay with a local. Lots of locals rent out rooms, particularly in Croatia. This is a fun and affordable way to experience the country.
Move slow if you want to save some money. This also gives you enough time to explore an area in depth, without paying a high price for transportation.