This is by far the BEST hostel I have ever stayed at. Jo is AMAZING! The vibe here is so inclusive and welcoming, it truly felt like a home away from home and I never want to leave! - Anonymous
What sets them apart?
This guesthouse is about an hour outside of Florence in the town of Certaldo. I'ts inclusive environment, fun classes, and friendly staff set it ahead of many hostels in the area.
Hostel Personality
Who's staying here?
This guesthouse appeals to everyone from couples honeymooning to independent backpackers who stay in the dorms. If you need a break from city life and want to experience Tuscany, this is the place for you.
Insider Tip
Print out the directions on the welcome email and take them with you. Google doesn't provide accurate directions to this guesthouse.
Bassetto Guesthouse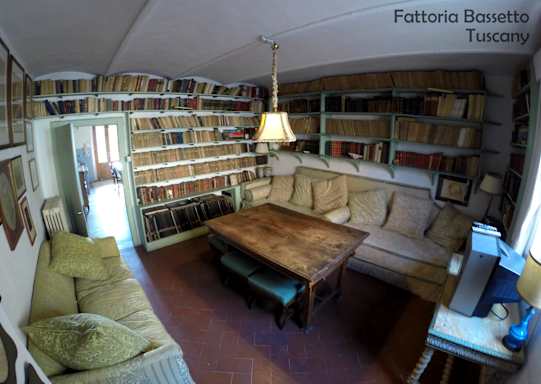 This friendly guesthouse is located about an hour outside of Florence by train. It's a beautiful oasis for weary travelers who need a break from city life. The guesthouse has almost any type of room. There are private rooms for couples who want to spend time alone and there are dorms for budget backpackers who want a more social setting.
The staff here are amazing. They're friendly and inclusive of everyone. There's a swimming pool on the grounds and there are pasta making classes if you want to try something new. This is the perfect place to experience Tuscany.
The Facilities
Dorms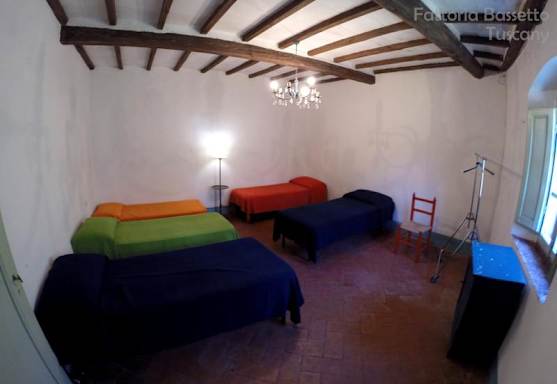 This guest house has twenty dorm beds in total that are split between five dorm rooms. There is one room each of the two, three, and five bed dorms and two rooms with four beds (one with an en-suite bathroom). These rooms go well above the typical hostel dorms. Instead of bunk beds you'll appreciate single beds more comparable to what you'd find in a hotel room. There's also a shared kitchen and common space that is separate from the private rooms.
Private Rooms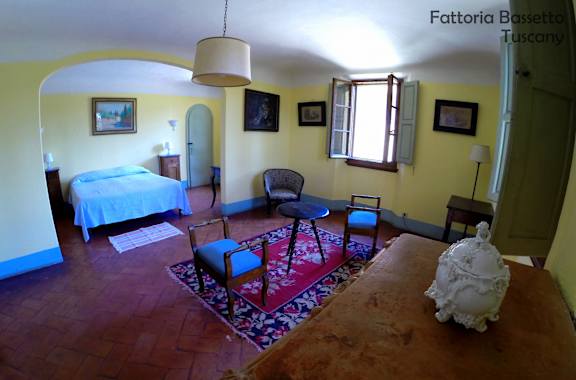 There are six private rooms available at the guesthouse that are perfect for couples who want their own space. There are private double and twin rooms to choose from. The private rooms are separate from the dorms and share their own kitchen and common areas.
There's also a two suite apartment with a double room and a single room. It's decorated with antique furniture and has it's own kitchenette and living room.
Bathrooms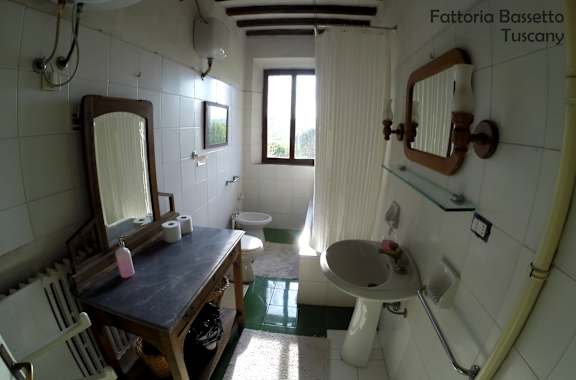 This hostel has rooms that use shared bathrooms or ensuite bathrooms. The bathrooms are clean and reliable.
Common Areas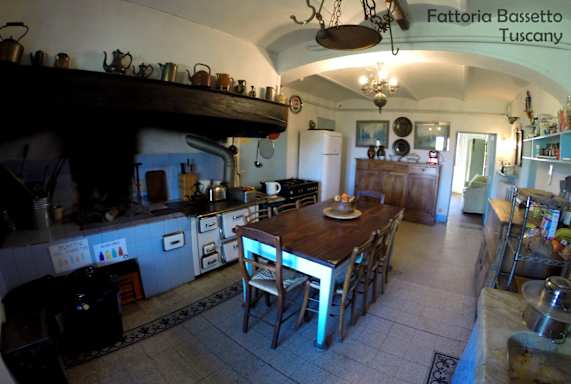 The dorms and private rooms are separate from each other and share their own living space and kitchens. There are book exchanges, sofas, a television and anything else you might need to relax in a peaceful retreat.
Pool
This guesthouse has a swimming pool where guests can enjoy going for a dip or relaxing in the seating nearby. It's an above ground pool and nothing fancy, but still a nice luxury after busy days exploring Italy.
Outdoor Space
In addition to the pool and indoor common areas, this guesthouse has a nice garden with hammocks where you can relax and soak up the atmosphere. There's an area for barbecues or you could take a bike out and explore the area's natural beauty.
The Location
Certaldo
What's Nearby?
This guesthouse is located about an hour outside of Florence in the town of Certaldo. This is the perfect place to experience an authentic side to Tuscany. It's worth exploring the town and trying several of the nearby restaurants. This is a nice place to base yourself if you're tired of cities and want to experience small town life.
Nearby Transportation
Certaldo is a good town for day trips. You're about 35 kilometers from the Duomo in Florence, which can be reached by train. You're also about 25 minutes by train from Siena.
Activities
This guesthouse is more than just a place to stay, it truly offers an experience. There are pasta cooking classes that guests enjoy, barbecues, as well as wine and food tastings. There are day trips and tours of Tuscany as well as horseback riding tours to explore the area's natural beauty.
Amenities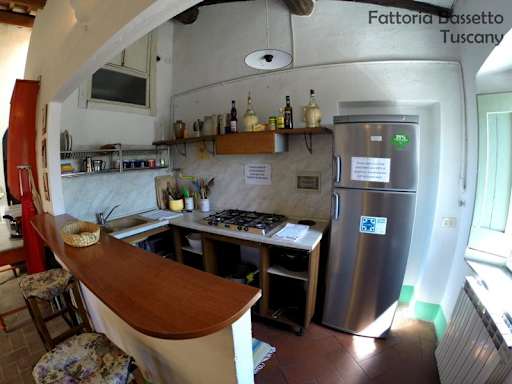 This hostel is all about offering a peaceful retreat and the amenities are no exception. There's board games and movies that guests can watch. Shared kitchens, an outdoor pool, and bike rental if you want to explore the area.
Staff
This owners and staff here are wonderful and truly do everything they can to make your experience amazing. It's truly like staying in a second home where you'll quickly feel like a member of the family.
Heads Up
There's little to complain about here, but it can get a little cool in the colder months. There's also limited Wi-Fi access in the rooms.
Bassetto Guesthouse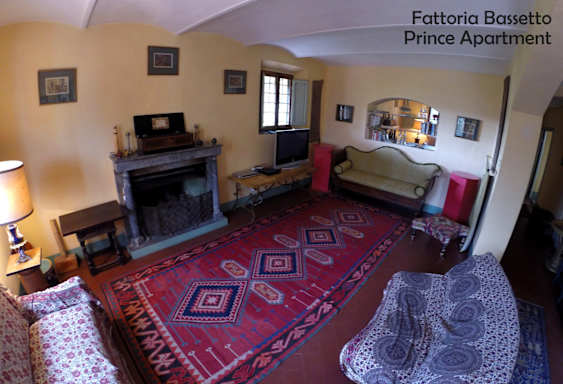 Do you have a favorite hostel that you would like to review? Let us know!