Venice is conveniently located near several fascinating towns. Because it's such a popular tourist destination, some travelers use Venice as a base for exploring other nearby areas. If you're a budget traveler, this may not be your best option though, as staying in Venice can be incredibly expensive. If you do decide to base yourself in Venice, the following day trips are great options.
Verona
Verona was made famous as the setting for Shakespeare's Romeo and Juliet, but for visitors, there is much more to see than the famed balcony. The city's architecture, history, and atmosphere make it a worthwhile destination, even if you aren't intrigued by its fabled past. There's an open-air amphitheater during the summer months that has a 2,000-year-old tradition and is one of the best opera venues in the world. Starting prices for tickets can be as low as 25 euros.
There are direct trains from Venice to Verona. Prices can range from 9 to 23 euros and the speed varies from a little over an hour (on the Frecciabianca) to two hours (on the Regionale).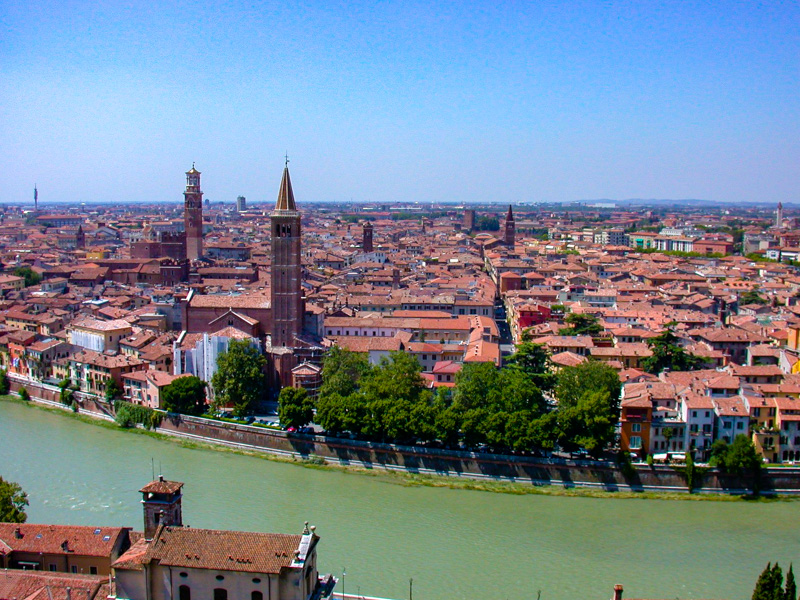 Ravenna
If art is your thing, then Ravenna is a perfect day trip from Venice. The city is known for its impressive Byzantine mosaics, some of which are as old as 1,500 years. The most famous mosaics are located in
Basilica di San Vitale
, but other good places to see them include
Piazza del Popolo
, the
Mercato Coperto
, and the
Mausoleum of Gallia Placidia
.
Ravenna is about 3 hours by train from Venice, so you'll spend a lot of time en route, but you can see much of the city in just a couple of hours. Tickets range from 13 to 32 euros.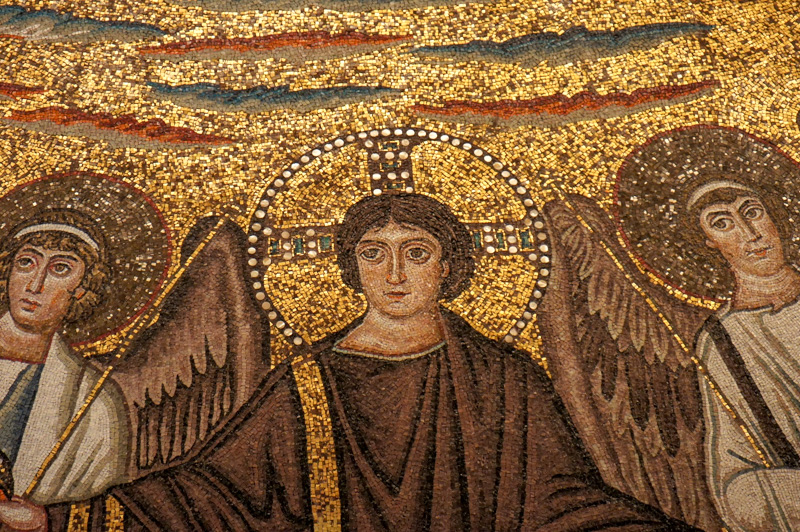 Padua
Padua is located just a half hour train ride from Venice. This walled city is said to be founded by Trojans in the 12th century BC, which would make it the oldest city in Northern Italy, but the claim is heavily disputed. This is also where you'll find the second oldest university in Italy, which was also a former home of Galileo. The university is quite beautiful with impressive art and history. Other sights in Padua include Basilica di Sant'Antonio, Scrovegni Chapel, and the city's impressive botanical gardens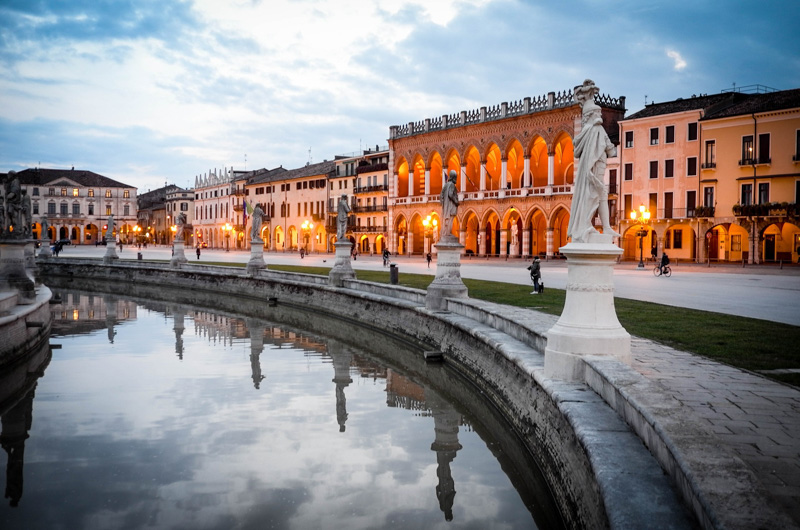 Treviso
Also just half an hour by train from Venice, Treviso is a medieval town that's filled with character. It still has its city walls, town gates, an old moat. There's a small city center where it's fun to drink a glass of Prosecco or eat some tiramisu, both of which originated here.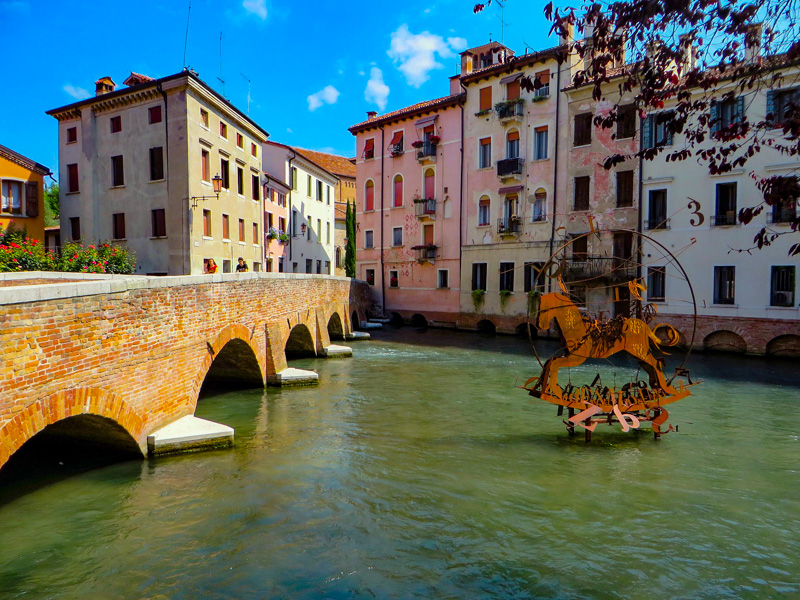 Murano, Burano, and Torcello

The most convenient and popular day trip from Venice is to explore the Venetian Lagoon. There are several notable islands in the lagoon with Murano and Burano being two of the most popular.
Murano is famous for its glassmaking, and there's a fascinating Glass Museum on the island. A variety of glass shops and private glass-blowing factories can also be found here. There are also a handful of historic churches.
Burano is a beautiful island that is famous for its colorfully painted houses. This is a picturesque town that is a photographer's dream. Shops, cafes, and bakeries line many of the streets, and lace is sold in many of the shops.
Torcello has some great outdoor restaurants and a 1,000-year-old cathedral.
If you want to visit these places, check out this
guide to getting to Murano, Burano, and Torcello on the Vaporetto
(the bus-boats).
Other islands in the Venetian Lagoon include San Michele, Mazzorbo, and Lido di Venezia.
These other islands are also accessible by Vaporetto, and you can visit most of the islands in a full day.