Okinawa On a Budget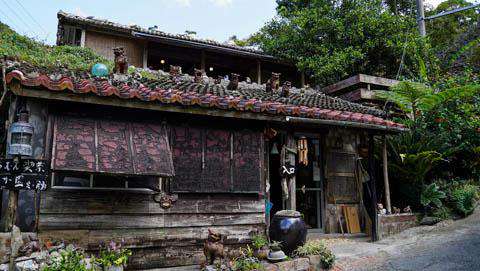 Okinawa is the southernmost prefecture of Japan and includes hundreds of the Ryukyu Islands. The chain of islands is off the southern mainland portion of the country and is made up of 49 inhabited islands and over one hundred uninhabited islands. Naha is Okinawa's capital, which is located in the southern part of Okinawa Island.
Okinawa's pleasant climate and easy accessibility make it a popular travel destination for Japanese and international travelers alike. While it remains slightly undiscovered among foreign travelers, this continues to change every year.
Okinawa is an interesting place to visit in that it has its own unique culture and language. The population identifies themselves as unique from those living on mainland Japan and there remains a subtle, lingering resentment based on historical tensions that existed in the area. Okinawans refer to themselves as uminchu, or "sea people." Okinawans are credited with the creation of the martial art of karate. The area's music and food has also grown in popularity and the music shares many similarities with American rock and jazz. It is often played on the sanshin, which is a banjo like instrument.
Okinawa has a subtropical/tropical climate. The temperature stays about 68 degrees Fahrenheit most of the year and the islands are surrounded by beautiful coral reefs.
Sights
There are some interesting sights around Okinawa, but most people come to the islands to soak up some sun on the beaches. You can usually expect comfortable weather, even during the winter months when mainland Japan gets quite cold.
Cultural sights in the area include the Shuri Castle, which was rebuilt in Naha, and the well preserved village of Taketomi in the southern Yaeyama Islands. There are also several historical sights that relate to World War II. Most are located on the main island of Okinawa with the most famous being Peace Memorial Park in Naha, the navy's former underground headquarters, and the Himeyuri Monument.
Churaumi Aquarium on the Motobu peninsula is one of the most impressive aquariums in the world. It has one of the world's largest tanks where you can see whale sharks and manta rays.
Neighborhoods
Okinawa's inhabited islands are divided into the geographical archipelagos: Okinawa Islands, Miyako Islands, and Yaeyama Islands. Okinawa Islands are in the northeast and include Ie-jima, Kume-jima, Okinawa Island, and Kerama Islands. Miyako Islands are where you'll find Miyako-jima. Yaeyama Islands include Iriomote-jima, Ishigaki Island and Yonaguni.
Major cities include Ginowan, Ishigaki, Itoman, Miyakojima, Nago, Naha, Nanjo, Okinawa, Tomigusuku, Urasoe, and Uruma.
Activities
Okinawa offers some of Japan's best water sports. It is possible to enjoy snorkeling, diving, surfing, sailing, or fishing around the islands. The area is a world class diving destnation with over 400 types of corals, 5 types of sea turtles, manta rays, whale sharks and hammerhead sharks, as well as plenty of tropical fish. Snorkeling is best off of the smaller islands. Tokashiki is a popular day trip from Naha and can be reached by ferry.
Although surfing is popular, it's quite challenging in the area. The waves break over shallow rocks or reef and the waves can be challenging.
Offshore fishing is world class. Many of the fish are seasonal, but there are usually fish for every season. Marlin, mahi mahi, and tuna are all abundant in the area.
Food and Dining
Okinawa has it's own distinct cuisine that is very unique from traditional Japanese cuisine. The dishes are actually heavily influenced by Taiwanese cuisine. Common ingredients include pork, bitter melon, purple yam, mango, papaya, pineapple, dragonfruit, and calamansi. There are many local restaurants around the area where you can sample some local cuisine.
Interestingly, there are also several American chain restaurants that came to the area to serve the US military, even before they reached mainland Japan. A&W is available and serves hamburgers and root beer. Spam is also common throughout the islands.
Transportation
In Japan, trains are one of the fastest and lowest cost means of transportation. Getting a
Japan Rail Pass
can save you money if you plan to stay for several days or more. Regional and nation-wide passes are available, usually for the number of days of your choice.
The cheapest domestic flights to Okinawa are usually into Naha, although there are direct flights to other islands including Miyako and Ishigaki.
If you're planning to travel between islands, it is possible by either ferry or plane. Many of the smaller islands are very infrequently serviced, so it is better to stick with the more populated, larger islands. Once on an island, it is possible to travel most places by public buses, which are readily available almost anywhere.
Related:
Looking for a
hostel in Japan
? In search of a
party in Tokyo
? Traveling alone to
Osaka
or
Tokyo
?