Nagoya On a Budget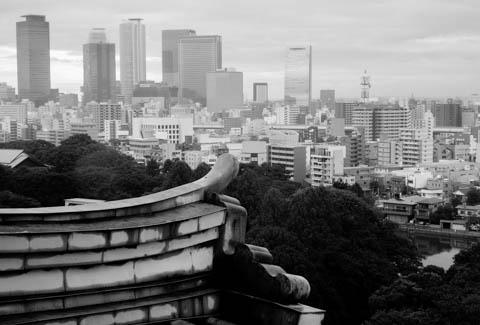 Nagoya is Japan's fourth-largest city after Tokyo, Yokohama, and Osaka, as well as one of the nation's major economic centers, being the home of auto giants like Toyota, Honda, and Mitsubishi Motors. With a history that dates back to samurai and ninja, Nagoya has evolved over the years into a trade center and hub for automobile and aircraft manufacturing. And it's also home to the Legoland resort!
Sights
As home of the headquarters for Japan's leading car manufacturer, Toyota, Nagoya has a museum called the Toyota Kaikan Museum, where Toyota displays its new models and technologies to the public and periodically holds robot shows. The Toyota Techno and Toyota Automobile Museums are also popular as are the factory tours just outside the city. Other museums worth visiting include the Tokugawa Art Museum which displays treasures and artifacts of the former feudal lords, and the
Nagoya City Science Museum
which houses one of the world's largest planetariums.
If you seek traditional architecture,
Nagoya Castle
is a reconstruction of an earlier building dating to the Edo Period which was once home to a branch of the ruling Tokugawa family. There is also a park surrounding the castle keep which is especially beautiful in cherry blossom season which peaks in late March to early April. The Atsuta Shrine is another important landmark, one of Shinto's most important shrines for the Sun Goddess Amaterasu and home to the sacred sword Kusanagi (though it is not shown to the public). Osu Kannon is also an important structure, a Buddhist temple located in central Nagoya. A few modern feats of architecture include Midland Square and the JR Central Towers.
Neighborhoods
The downtown central hub of Nagoya is called the Sakae district. Here there are a number of malls and department stores like Sunshine Sakae, Matsuzakaya, and Nadya Park as well as a wide range of dining options. A few of the district's more notable landmarks include the Nagoya TV Tower which was finished in 1954, and the futuristic-styled Oasis 21 which accommodates Nagoya's highway bus terminal and several shops and restaurants. Another important waypoint is Nagoya Port, south of the city center. It has recently been developed into more of a leisure district with an aquarium, shopping mall, amusement park, museums, and green space. Another attraction of the port is the Antarctic Museum, which is housed in the Fuji Icebreaker, the ship Japan used to explore the Antarctic Ocean from the 1960s to the 1980s. Other nearby destinations just outside Nagoya include the castle town of Inuyama, the mountains and farm houses of Shirakawa-go, and the preserved old town of Takayama.
Activities
If you seek a little something beyond city sights, Nagashima Resort is a major vacation destination just outside Nagoya. Its facilities include Nagashima Spaland amusement park, a water park, a hot spring complex, an outlet shopping mall and a flower park named Nabana no Sato.
Nagoya is also home to the Legoland park in Japan. For obvious reasons, this is a great place for kids, but adults will find it fun as well. It should definitely be on your
3-week itinerary in Japan with kids
. The resort area is on the south side of the city by the water.
Other activities include taking a tour on a sightseeing bus, catching a traditional Japanese play at
Nagoya Noh Theatre
, enjoying the green spaces and gardens of Nagoya like the largest Meijo Park, or visiting Higashiyama Park which features a zoo, conservatory, monorail, and roller coasters.
A few events worth mentioning include the annual tradition of the Nagoya Sumo Tournament, the street festivities of the Osu Summer Festival, the World Cosplay Summit where fans from around the world dress up as their favorite anime characters, and the traditional celebration of the Nagoya Castle Summer Night Festival.
Food and Dining
As far as cuisine goes, Nagoya has many dishes built on the foundations of miso, a sauce made from fermented soybeans and grains. Miso katsu is one dish that is especially popular, consisting of a fried pork cutlet topped with a sweet miso sauce. Another local specialty is kishimen, a dish made from the flat broad udon noodle often served in a miso or soy sauce broth. Shrimp tempura, Hitsumabushi (eel dish), and Moriguchi pickles are common as well. For dessert, a confection called uiro is a kind of rice dumpling made from rice flour and sugar with flavors like red bean and green tea, while sake remains the alcoholic beverage of choice throughout Japan. Many dining options are available in Nagoya's central Sakae district.
Transportation
In Japan, trains are one of the fastest and lowest cost means of transportation. Getting a
Japan Rail Pass
can save you money if you plan to stay for several days or more. Regional and nation-wide passes are available, usually for the number of days of your choice.
By plane, Chubu Centrair International Airport is the closest major airport located just 30 minutes south of the town center on an artificial island. Airport facilities include two hotels, restaurants, a shopping area, and an onsen (bath house/spa) with views of the runway. From the airport to Nagoya's center, the best way of travel is by train on the Meitetsu Airport Line.
Nagoya is located along the Tokaido Shinkansen route between Tokyo and Osaka, with different travel times depending on the train and city of departure-anywhere from 35 minutes to 2 hours.
Since Nagoya is a major city, there are also many buses that run between Nagoya and other locations throughout Japan.
Related:
Looking for a
hostel in Japan
? In search of a
party in Tokyo
? Traveling alone to
Osaka
or
Tokyo
?