Great music and events, always an amazing selection of sport on the many TV's in the bar, discounted drinks and really tasty hostel meals at just £5! Very good breakfast in the morning too which is reasonably priced would definitely recommend! Shout out to all the staff who are fantastic! - David
What sets them apart?
St Christopher's offers a good value for the money. The hostel's on-site bar, Belushi's, is a favorite with it's regular events and weekend parties.
Hostel Personality
Who's staying here?
This hostel offers a good value for the money so it draws in budget travelers of different ages. The dorms appeal mostly to younger travelers, but it's not uncommon to find a slightly older crowd staying here to.
Insider Tip
It's worth paying for the breakfast in the morning. It's filling with a diverse spread.
St Christopher's Greenwich
St Christopher's Greenwich is another branch of the popular St Christopher's hostel chain. It's famous for it's on-site bar, Belushi's, which is lively and fun, particularly on weekends when there are parties and events. The hostel has mostly dorms, but there are also some double rooms available. The rooms are basic but priced well.
The location is conveniently close to public transit so you can hop in to central London with a quick trip.
The Facilities
Dorms
Dorms sleep anywhere from 6 to 12 people in either female only or mixed rooms. The rooms have bunk beds and basic decor. The beds are clean and comfortable and linens are provided. There are also storage lockers under the beds where you can lock up your belongings.
Private Rooms
For couples or anyone who wants their own space, there are private double rooms available. The rooms are clean with comfortable beds and nice furnishings. The rooms use shared bathrooms and are affordably priced.
Bathrooms
Almost all of the rooms use shared bathrooms in the hallway. They're in decent condition.
Bar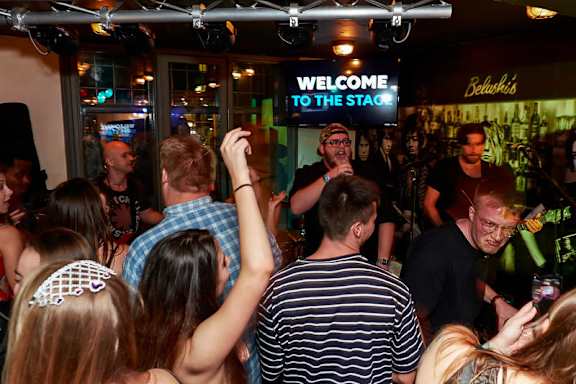 St Christopher's hostel chain is famous for it's on-site bar, Belushi's, which attracts travelers and locals alike. It stays active late into the night, particularly on weekends when the parties are most active. The bar is a fun place to hang out, whether you're just starting your evening or want to enjoy the nightlife without venturing too far from home. They host regular events and usually play sporting events on the televisions.
Restaurant
Basic bar food like burgers are available in Belushi's. The prices are good and hostel guests get discounts.
Common Areas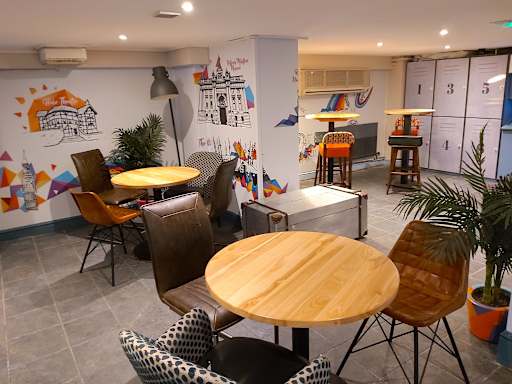 In addition to the bar, there's a more mellow common space with tables and chairs as well as board games. It's the perfect place to enjoy food, plan your day, or unwind after a busy day.
The Location
Greenwich
What's Nearby?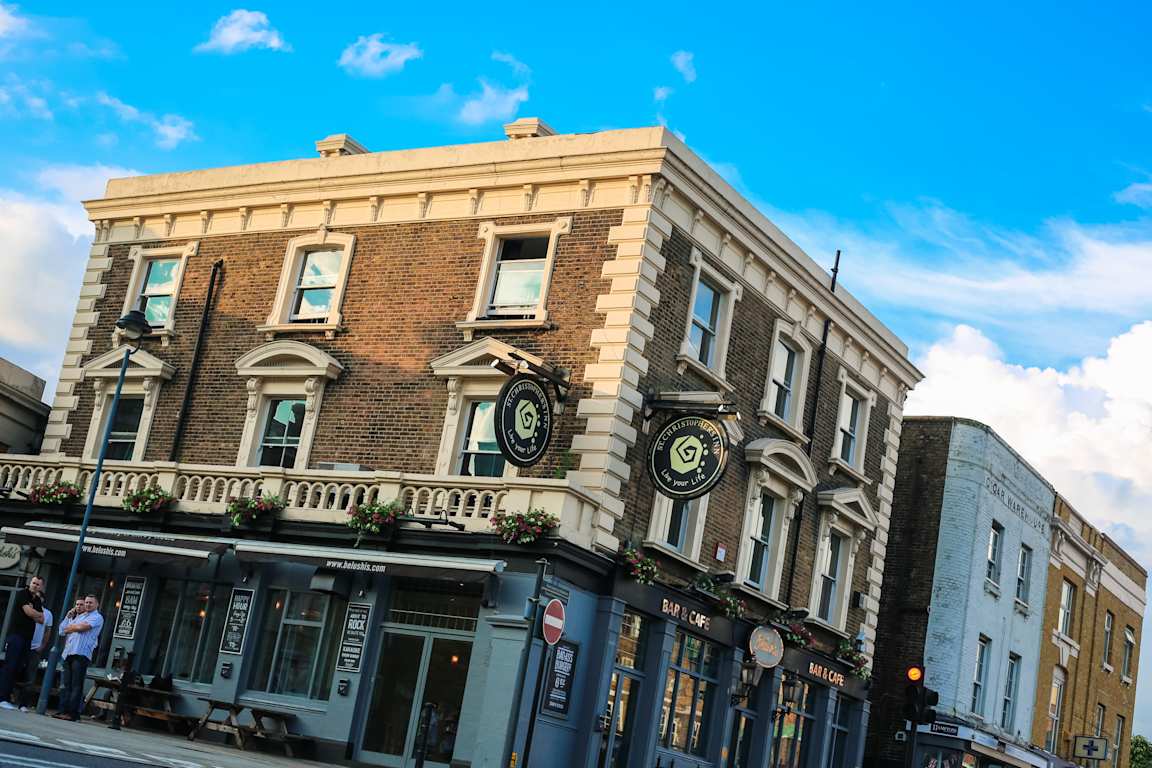 The Greenwich area, in South London is the perfect location if you're headed to a show at the O2 Arena. It's just a 20 minute bus ride away. The area has some interesting sights including the Royal Observatory, Greenwich Park, the Cutty Sark, and the Emirates Airline cable car are all in the area. Most of these places can be reached in less than 15 minutes on foot.
Nearby Transportation
There are a variety of public transit options nearby. Greenwich station and the DLR is right by hostel and you can reach central London in under 20 minutes. If you're headed to the O2 Arena, which is about 2 miles away, you can take the train and be there in just under 20 minutes or you can hop on a bus and be there in about the same amount of time.
Amenities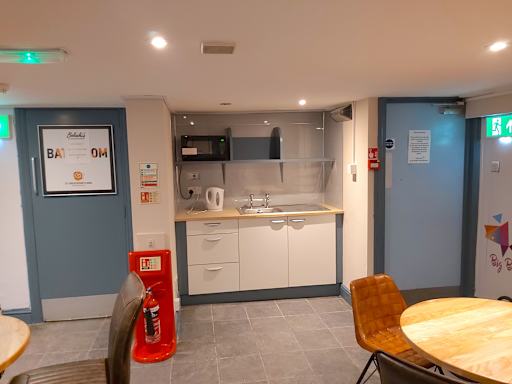 This is a popular hostel chain with all of the standard amenities that you'd expect with any hostel. There's Wi-Fi, laundry facilities, luggage storage, and vending machines. Breakfast is available in the morning for a small price. Do note that there's no shared kitchen, but there is a microwave that guests can use.
Staff
The staff here are friendly and helpful. The bar stays fun and active, and the staff get to know the guests. It's a relaxed environment so don't hesitate to ask if you need anything.
Heads Up
Some guests complain that the hostel could be cleaner, particularly the shared bathrooms. The bar is downstairs and can get loud at night so plan accordingly.
St Christopher's Greenwich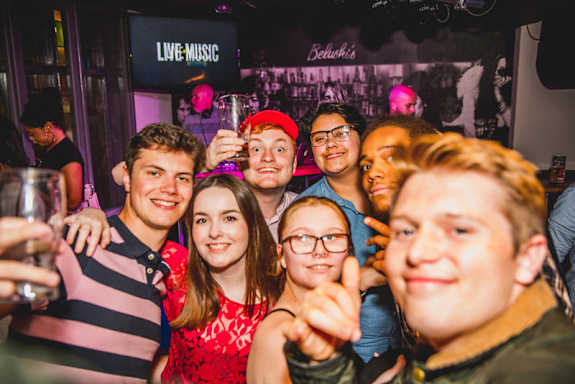 Do you have a favorite hostel that you would like to review? Let us know!