Absolutely wonderful! The beds felt private, staff was very nice. Location was perfect. Breakfast was the best I ever had at a hostel. - MS
What sets them apart?
Mola Hostel prides itself on having clean, comfortable, and modern facilities. The beds are large and comfortable and the atmosphere is welcoming to all types of travelers. The staff are very professional and the common area is relaxing.
Hostel Personality
Who's staying here?
With its modern facilities, this hostel appeals to a diverse crowd of travelers. They offer a variety of different activities for guests (for a price) so if you want to meet other travelers and socialize, you have that opportunity, but if you want to keep to yourself, that's not a problem either.
Insider Tip
Head to the common areas for the best Wi-Fi access.
Mola Hostel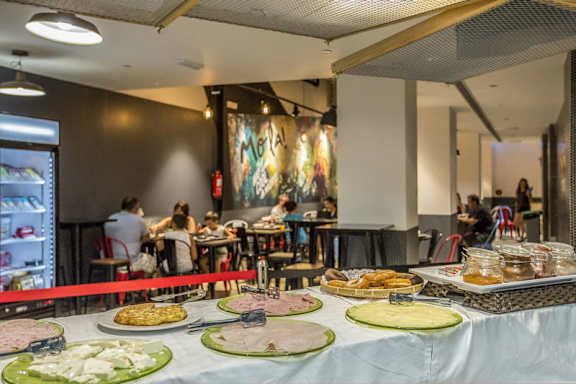 Mola Hostel offers upscale facilities for budget travelers. The facilities are modern, clean, and comfortable and the guests are diverse and interesting. You'll meet guests of all ages and nationalities here. There are activities that are fun if you want to socialize, but there's no pressure if you want to keep to yourself. This hostel offers hotel quality amenities for a fraction of the price.
The Facilities
Dorms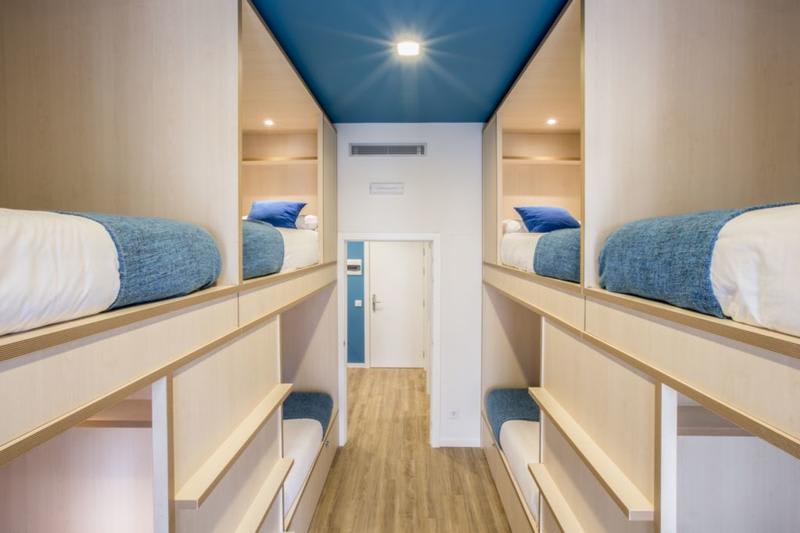 This hostel has 40 rooms in total that are clean, modern, and well furnished. Dorms sleep between four and ten people with the larger rooms costing significantly less than the smaller rooms. The beds are comfortable, modern, and private with each bunk tucked away in its own nook. Every bed comes with its own reading light, shelf, and electrical outlet. The rooms are air conditioned and lockers are available. The rooms also have ensuite bathrooms.
Private Rooms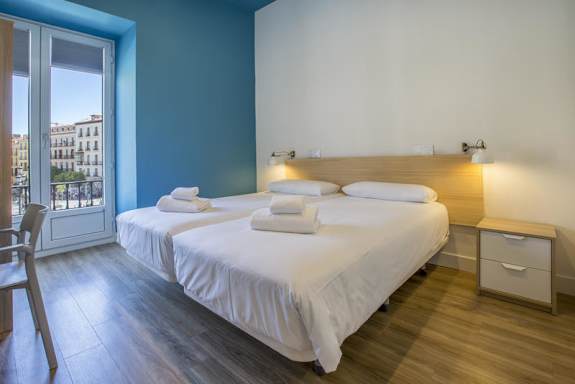 The hostel also has private rooms that sleep two people. If you want a little personal space then this is a good option. The beds are comfortable and, like the rest of the hostel, the furnishings are modern and clean.
Bathrooms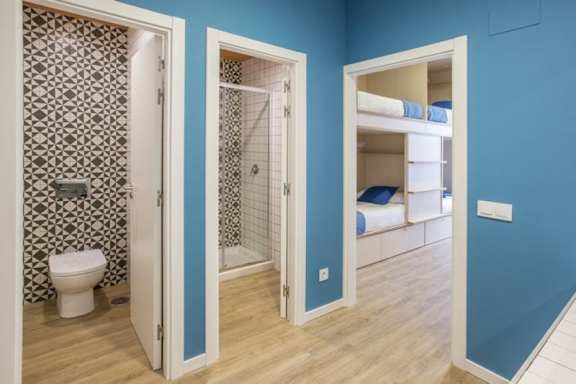 Both dorms and private rooms have ensuite bathrooms at this hostel which is a nice convenience. Shower and toilet rooms are separated, and bathrooms are kept clean and have modern facilities.
Common Areas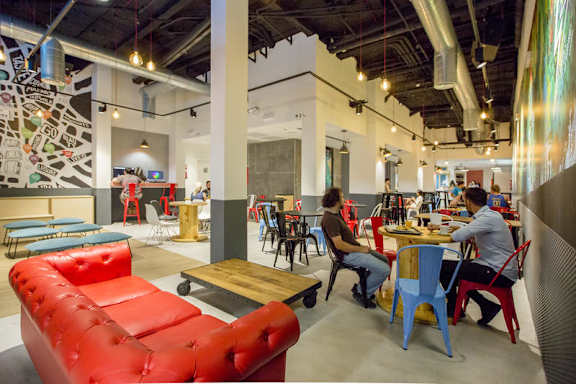 Mola Hostel has a comfortable common area and a large dining area. The best way to meet other guests is to participate in a hostel run activity, and the common areas are the most popular hang out spots for guests. They are comfortable and offer the best Wi-Fi access, which can be a bit spotty in the dorm rooms.
The Location
Centro
Centro, or downtown Madrid, offers visitors a central location, lively plazas, plenty of shopping, and no shortage of entertainment. The area is filled with people, both local and foreign, who are exploring the neighborhood's great restaurants, hitting up some of the most popular shopping streets, or simply soaking up the atmosphere of street performers and a colorful atmosphere.
What's Nearby?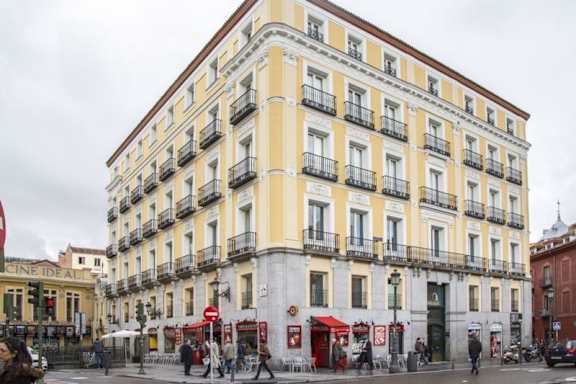 Mola Hostel is in central Madrid just 1,000 feet from Puerta del Sol and Plaza Mayor. The surrounding neighborhood is very lively with many restaurants, shops, and bars. There's also a club across the street from the hostel that stays active late into the night on weekends. For tapas, there are many great choices nearby and if you're craving a familiar flavor, there a Subway down the street.
There are also many popular tourist sights in the area. The Prado Museum is about a fifteen minute walk away as is the Royal Palace.
Nearby Transportation
Being in central Madrid means that the hostel is well connected to all types of transportation. Tirso de Molina Metro Station is just a couple minutes away and Sol Metro Station is less than a quarter of a mile away. The nearest airport is Adolfo Suarez Madrid-Barajas Airport which is 8.7 miles from the hostel.
Activities
The best way to meet other guests at this hostel is to participate in the organized activities. They host a number of events like day trips, pub crawls, and game nights. Some of the activities can be a bit pricey, but they're always fun and social. Also try to catch a flamenco show, which is lots of fun.
Amenities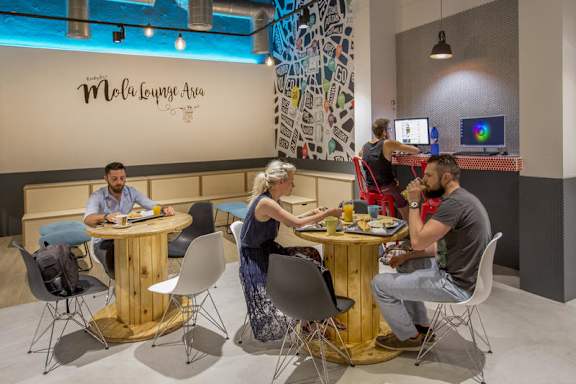 This hostel has modern facilities and lots of great amenities. There's an elevator to help you access your room, air conditioning throughout the building, secure key card access, video games, and more. There's also 24 hours reception and staff that can answer any questions you might have.
Staff
The staff here is professional and helpful. They organize a number of activities for guests and they keep things running smoothly for all guests. The reception area is open 24 hours a day, so whatever the time, they'll be someone available to answer your question.
Heads Up
This hostel has many great perks, but some guests think it feels a bit too much like a hotel. For others, that's a plus. The hostel is also located on a busy street, with a club across the street, so weekend nights in particular can get a bit loud.
Mola Hostel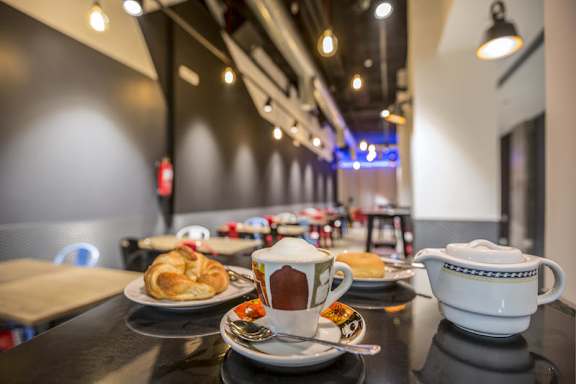 Do you have a favorite hostel that you would like to review? Let us know!