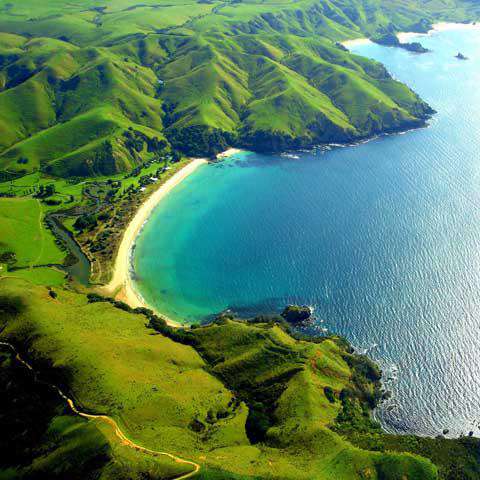 Words don't do New Zealand justice. It's just mind-bogglingly beautiful - the sort of place you run out of superlatives to describe what you see. This incredible country is downright saturated with awesome things to see and do. Got 3 weeks in New Zealand coming up?
Well, I'm unspeakably jealous. But, speaking from personal experience, fitting everything into a New Zealand 3 week itinerary can be a genuine challenge. Want some help planning your 3 week New Zealand itinerary?
Based on the 3 week New Zealand road trip I did last year, I've put together a day-by-day route for an epic whistle-stop tour of the country. Check it out!
The Ultimate 3 Weeks in New Zealand Itinerary
You can definitely explore a fair amount of New Zealand in 3 weeks. It won't be easy, though! There's just so much to see and do around every corner. Hopefully, the following 3 week New Zealand itinerary will give you a reasonable idea of how to spend the time.
Now, the following itinerary
assumes you'll have a vehicle
to get around in (
check car rental/hire prices here
). However, no worries if you won't. The route(s) should still provide a reasonable idea of what you can achieve with your 3 weeks in NZ even if you take public transport.
Day 1 - Arrive in Auckland
Auckland
is New Zealand's biggest city. It's also the starting point for most peoples' trip to New Zealand. (
Here are the best hostels in Auckland
.)
And it's not a bad place to do so. This thriving metropolis is like most big cities: it's busy and bustling and full of things to do.
You might just choose to recover after your flight. I wouldn't blame you. However, be sure to head down to the marina when you get a chance. The atmosphere is great and there are masses of restaurants and bars to chill out in.
Of course, the
Sky Tower
is a big attraction too. Got some energy? You could rub shoulders with the hundreds of other tourists heading to the top. You can (seriously) even jump off if you fancy it!
Consider venturing over to the other side of the bridge. You'll be greeted by Devonport - a really cool little place full of quirky bars, cafes and restaurants. There's a beach there too.
Auckland also boasts some lovely outdoor green and beachside spaces as well, which are worth a visit. Indeed, the entire area is built on age-old volcanic land. You can see these extinct volcanoes rising up all around you.
Rangitoto is arguably the most prominent. Just off shore, you can get a boat over to it if you wanted a more adventurous afternoon's activity.
As you can tell, you could easily spend a few days exploring Auckland. However, at the end of the day, it's a big city. On a short trip, I recommend spending minimal time here, getting ready for the coming journey, buying any last minute gear (such as the
best hiking gifts
for yourself!), and
recovering from your jet lag
.
There are much more exciting things to experience. That's why we're leaving the city on day 2...
Day 2 - Auckland to Bay of Islands
Hopefully the jet lag wasn't too bad and you got a good night's rest in!
It's time to exit Auckland and head north to the beautiful Bay of Islands.
This is one of the primary stops along North Island's tourist trail. It'll be busy in peak season! Be sure to book accommodation ahead of time.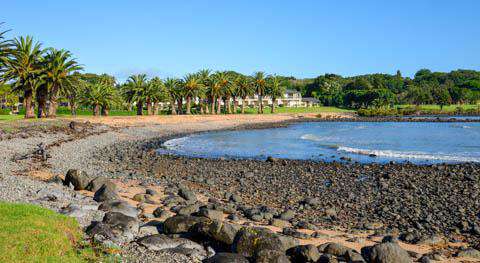 The two main towns are
Paihia
and Russell. They're separated by sea, but you can get between them on a ferry, which is a fun to do in its own right! Need to transport your car? Use the vehicle ferries that operate just south of Paihia, between Opua and Okiato.
I recommend heading to Paihia first.
It takes just over 3 hours to get to this tiny beachside town. But it's worth the effort. You're rewarded with a lovely, laid-back (if busy) atmosphere.
It's fun of travellers and tourists enjoy the beaches, bars and seafood restaurants. Spend the afternoon as you wish.
Relax on the beach, hire a kayak, or just wander around, soaking in the atmosphere and the sunshine.
Day 3 - Bay of Islands
Bay of Islands deserves more than a single afternoon. Spend day 3 in NZ experiencing more of it.
This place gets its name from the 144 isles contained within it. You can go and explore some of them if you want! Fancy some exercise? Get a kayak or a paddle board. You don't have to go far to find your own little private beach to chill out on.
Another option is to go on a boat tour. Whales and dolphins can be spotted around here. Sign up to one of the many tour operators that take you out to find them.
Back on land, there's a bunch of hiking to do too. It could be an active day if you feel up to it!
Day 4 - Bay of Islands to Cape Reinga and 90 Mile Beach & Back Again
Get ready for a long day of driving! I promise you, though, this day trip will be worth it. You're going to visit the most northerly accessible point of North Island: Cape Reinga.
It's another 3 hour drive, and towards the end you literally feel like you're driving to the edge of the world. There's a carpark, and a short walk down a path to a lighthouse at the end.
The views at Cape Reinga are stunning. You're stood atop the cliffs, high up and with 360 degree views over endless miles of ocean.
This is where the Tasman Sea meets the Pacific Ocean. The water crashes and tumbles in a cacophony of noise, surf and current. It's awesome to see.
After an hour or so drinking it all in, get back in the car and head back south.
But take a detour to 90 mile beach. This expanse of sand is actually 55 miles long, but it may as well be endless. With the right car (don't get stuck!) you can drive on the beach for miles and miles without seeing another soul.
It's just you, the sun, the sea, and the sand. Oh, and there are the Te Paki sand dunes to explore too. These enormous dunes are set just next to 90 mile beach. Rent a boogie board and sledge down them!
With the excitement over, get back behind the wheel and head 'home' to the Bay of Islands.
Day 5 - Bay of Islands to Auckland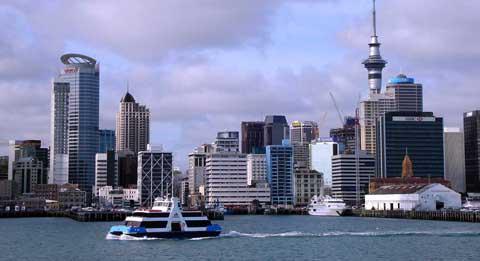 See day 5 as a chill day. Yesterday was long, and you'll probably be tired. Use the day to drive back to Auckland. Stop along the way wherever you see fit.
You might wonder why I'm taking you back to somewhere you've been already. It's a fair question. Basically, it's because I'm taking you south in the coming days. However, the main points of interest after Auckland are another long drive away. To get to them from Bay of Islands would mean a monumental amount of time behind the wheel.
Buy yourself some time down south by skipping out Auckland, if you feel up to it. Remember, though, there's masses to do in the city anyway. Heading back there gives you a chance to see more of it.
After a few hours behind the wheel you've got the rest of the day to explore.
Day 6 - Auckland to Lake Taupo
It's time for another reasonable drive. Auckland to
Taupo
is going to take you (according to Google) about 3.5 hours. From memory, it takes longer than that!
It depends on your starting point, and the time you leave (expect rush hour traffic to make a difference), but I'd expect to spend at least 4 to 5 hours behind the wheel.
Once you get out of Auckland, though, the drive is lovely. As you get further south the terrain changes dramatically. You cut through atmospheric forested areas and open land. It's a cool route.
What's more, you're heading to one of the best parts of North Island: Lake Taupo. This place is packed full of attractions. A natural geothermal area, get ready for your first taste of NZ hot pools. The lake itself is huge - it literally feels like you've arrived at the coast.
You'll probably get to Taupo at about midday to early afternoon (
hostels in Taupo
).
I recommend heading straight down to the lake. Approaching from the main town, turn right and walk down a slight hill. You'll see a little harbour to your right. To your left though, facing the lake, there's a lovely little beach area.
Go for a swim, laze on the sand, read a book, and soak up the atmosphere.
From there, head back up to the town to find a bar/restaurant. You're spoiled for choice! If you fancy it, tonight would be a good time for a night out. With bars and happy travellers galore, you're sure to have some fun.
Day 7 - Lake Taupo
Day 2 in Taupo. It's a good place to mark the end of your first week in New Zealand! It's also full of cool ways to spend 24 hours.
I did a skydive here back in 2014. Fancy a thrill? I can highly recommend doing one. From memory, the company is called Skydive Lake Taupo. Back then they even picked you up from your accommodation in a limousine! The entire morning was memorable.
Alternatively, you could hit up the
thermal pools
here, find a hike in the surrounding area, or drive around the lake to find your own private inlets.
One thing you have to do is walk/drive the 2km out of town to the Spa Thermal Park. It's literally just a park (and a lovely one at that).
However, the path from the carpark leads you down to some natural (and free to use) hot pools. They're at the side of the river, and you can't miss them - there'll be a load of other people enjoying them. It's a truly beautiful spot.
There's also a great riverside walk that starts from the pools. Follow it for a few kilometres (it's easy walking) to get to the majestic Huka Falls. These are another must-see attraction at Taupo.
This waterfall is immense, and unlike any other I've seen elsewhere. Don't fancy the walk? Drive there instead. You really shouldn't miss out on seeing Huka falls.
Day 8 - Lake Taupo to Tongariro
Day 8 is essentially another half-day in Taupo, followed by a drive to
Tongariro National Park
.
The National Park is another famous spot in North Island. This is where the famous day hike, the Tongariro Crossing, is based. That's what you'll be doing tomorrow. You need a full day to do it, though, which is why you're going there today.
Check the weather forecast before you leave Taupo. Attempting the Tongariro Crossing in bad weather really isn't worth it. You won't be able to see a thing, and the views are one of the key reasons for doing this walk.
It's just over 19km, so it's a decent trek. I know people who have done it in high winds and rain. It sounds awful! The cloud comes in and obscures everything; the winds get so high that the walk becomes dangerous. There's no point trying it. On a clear day, though, it's truly spectacular.
I recommend spending most of the day in Taupo though.
Getting to your accommodation in the National Park will take just under an hour and a half. However, there's really not much to do when you arrive! Expect a smattering of residential properties and couple of stores to buy groceries.
Other than that, it's fairly barren. People come here for the hike, and not (as far as I can tell) a lot else. It's undoubtedly a beautiful landscape, though, and the drive from Taupo is breathtaking.
Day 9 - Tongariro Crossing
Today's the big day: it's time for the crossing. You've got an epic, unforgettable day ahead of you. I've done the Tongariro twice now, and was lucky with the weather on both occasions. The hike is indescribable. I'm jealous you get to do it!
The vast majority of people choose to book transportation to and from the Crossing.
For a fee (I think it's about NZD$40), a minibus takes you and your fellow hikers directly there. When you finish, they'll be at the other side to take you home.
I should mention that it isn't a circular route. You start at Point A, and finish almost 20km later at Point B.
The hike itself takes about 8 hours, on average, to complete. But, if you're relatively fit, it'll take far less. Not that you want to rush it, though! The views and the terrain are worth taking your time over.
Equally, thanks to a fair amount of scree, it's easy to fall and hurt yourself in some sections. Going a little slower will help.
One decision you'll have to make is whether or not to go up Mount Doom/Mount Ngauruhoe (nah-ruh-hoe-ee). It's a tough climb that they're now trying to discourage people from doing. People get air-ambulanced off there every year.
I did it, and it was very cool. The view from the top is spectacular. You're also following in Frodo's footsteps, at the top of Mount Doom. That's bragging rights in itself.
It isn't easy, though. It's loose scree all the way to the top and you're also only under half way through the hike when you do it. That means you have a fair old distance to cover when you eventually get down. Only do it if you're fit, sure-footed and confident.
Day 10 - Tongariro to Wellington
Day 10 is a recovery day behind the wheel. You deserve a rest. After the Tongariro, your body is probably asking for it too! You're on your way to the Capital City:
Wellington
. This is a cool place, but it's a solid 4-hour drive to get down there.
That's according to Google's estimates again. I'd say it takes longer. With stops, expect 4 to 5 hours. Wellington has a lot going for it. On a sunny day, it's definitely my favourite city in NZ. You're next to the ocean, for one thing. Any city next to the sea has a special atmosphere. Wellington is no exception. People are swimming, kayaking, boating, sunbathing, jogging...it's just cool. (
Wellington hostels and budget hotels
)
There's an
awesome museum here
, too, which is well worth checking out. Other highlights include Cuba Street, which is full of colourful, trendy shops, bars and restaurants. You've got Mount Wellington to walk up too - though you might want to skip it after the Tongariro.
If you can face the walk, then it's well worth it for the views over the city.
Spend the afternoon exploring, and drinking in the sights and sounds of another buzzing, vibrant Kiwi metropolis.
Day 11 - Wellington to Picton
Today's an exciting day. It's time to cross the Cook Strait and go to South Island.
You get there via the ferry. There's two providers to choose from: Bluebridge and the Interislander. I've taken both now, and each one is fine. I don't remember there being major differences, though I believe the Interislander is a bit more expensive overall.
Book your ticket in advance! In peak season the ferries get busy and can fill up quickly. With a tight schedule to keep, it would suck to miss out on a seat and have to delay your crossing. Ferries run at numerous times throughout the day, though I recommend leaving Wellington ASAP for the sake of expedience.
You're heading to
Picton
, which is a lovely part of South Island. It's well worth spending a day exploring. Leaving early will give you chance to do it.
Spend the afternoon hanging out and exploring this cute little seaside town. You'll be blown away by the surrounding beauty.
Explore the marina, do one of the number of short hikes in the area, go for a swim, sit and have fish and chips... Picton's just a lovely place to hang out for a while. Take it easy and enjoy a laidback afternoon there. (
Picton hostels and budget hotels
)
Day 12 - Picton to Takaka
It's your first full day on South Island, and I recommend doing the 3.5+ hour drive to Takaka. Again, I'd bank on spending longer in the car than that. Not only is the road long and winding in places, there are also numerous spots you'll want to stop at.
You head west out of Picton to get there. It's a long time behind the wheel, but the road itself is awesome most of the way. As you'll find, driving on South Island is part of the experience. Honestly, I've never driven anywhere quite so spectacular! It doesn't feel like a chore at all.
Be sure to stop in
Nelson
. This town's about halfway to Takaka, and somewhere I'd suggest staying to explore, if you had longer in the country. I'm not entirely sure why, but Nelson holds a special place in my heart! This entire region is known for its wine as well, so be sure to pick up a local bottle while you're there.
The drive from Nelson to Takaka is in-cred-ib-le! You head over the mighty Takaka hill (be sure to stop at the viewpoint at the top, and consider taking a detour to Hardwood's Hole along the way - it's well worth it). And, not too far beyond the hill is the town itself.
Takaka is one of my favourite parts of the entire country - North and South Island. If you like laid back, bohemian vibes, set in stunning surroundings, and with access to some of the country's greatest attractions, then you're sure to love it too.
It's at the heart of Golden Bay and next door to the
Abel Tasman National Park
. You could spend a week exploring both of them.
On your first afternoon there I suggest wandering through uber-chilled out 'town-centre' (it's more of a collection of quirky indie-stores, cafes and restaurants). There's an arty vibe to Takaka, which draws a liberal, open-minded crowd. I love it.
Head out to the beach as well. It's a short drive out of town, and an awesome place to swim, relax, and hire a kayak.
Day 13 - Takaka, Farewell Spit
Day 2 in Takaka and you're back in the car. Today I suggest you take the spectacular drive to the northernmost tip of South Island: Farewell Spit.
Top tip: stop off at Pupu Springs along the way. There's a short walk to some of the world's clearest natural spring water. It's another prime example of just how beautiful NZ can be.
Farewell Spit is about an hour's drive away. You may be reluctant to get straight back in the car again after yesterday. But it's well worth it. The Spit itself is eye-catching and memorable in its own right. There's a great little cafe perched at the end, and numerous short walks in the area.
What's more, you can go and visit Wharariki Beach too. It's about 8km up a dirt road and one of the most outrageous beaches I've ever seen. Think wild white sands, rolling dunes, rock pools, masses of open space, and, to top it off: baby seals. Don't miss it.
Day 14 - Takaka to Punakaiki
Crazy - you're two weeks into your trip already and you'll be wondering where the time has gone! It's back in the car. This time, though, it's for an even longer drive from Takaka to picturesque Punakaiki, on the west coast. You've got 4.5 to 5 hours behind the wheel to look forward to.
That's a lot, I know.
But I couldn't think of a better way to do it. You could stop at Westport instead. However, it only takes about 30 minutes off the trip and, even worse, there's not a huge amount to do there. I'd say that it's okay for a short stopover. Anything more is wasted time, though.
By contrast, Punakaiki is awesome.
There's almost literally nothing here. Expect a pub, a few houses, and a hostel. That's pretty much it. The first time I went to NZ I genuinely didn't know you could even stay in Punakaiki! Now, most people just drive through this place.
They come for a well-known geological tourist attraction called the Pancake Rocks. You should definitely see these - expect blowhole caves and intricately eroded cliffs (which, sort of, resemble stacks of pancakes). It's a cool way to spend 30 minutes or so.
It's well worth staying in the 'town' just slightly further south of the Pancake Rocks. The hostel (Punakaiki Beach Hostel) is amazing, with two lovely owners who bake fresh bread every day for you to buy. You're literally on the beach. Watch the sunset with a beer in the evening and bring
these sunset quotes
to mind.
Then, at sundown, take a torch and walk up the road to the glow-worm caves nearby. It's a magical (and free) experience.
Day 15 - Punakaiki to Franz Josef (Via Hokitika)
I should also mention that you're now officially on the famed 'West Coast'. This is one of the best known stretches of the South Island. It's an epic drive along the, which would be worth doing in and of itself. Even better, there are some incredible locations down it too.
Today you'll get to see a few of them for yourself, as you head down to
Franz Josef
. Be sure to stop at Hokitika though. The town itself is pretty cool, and is famous for its Jade (otherwise known as greenstone), which you can learn to carve at a number of shops in the centre. There's also a lovely stony beach to check out, if you have time.
However, the main attraction is a 30-minute drive outside town:
Hokitika Gorge
.
On a good-weather day, the waters run a crazy bright turquoise colour. It's a short walk from the carpark down to them. You pass between cliffs, over swing bridges, and through lush kiwi vegetation along the way. It's a stunning stopover.
From Hokitika you've got another two hours or so down to your destination: Franz Josef.
Suddenly, you're in alpine territory. Snow-capped mountains rise and fall around you (check out these
mountain captions
to do justice to your Insta shots!); the air is cool and fresh; the town feels isolated and distinct from anywhere else in the country.
It's also home to the glaciers, which is what you'll be seeing tomorrow.
Day 16 - Franz Josef & Fox Glacier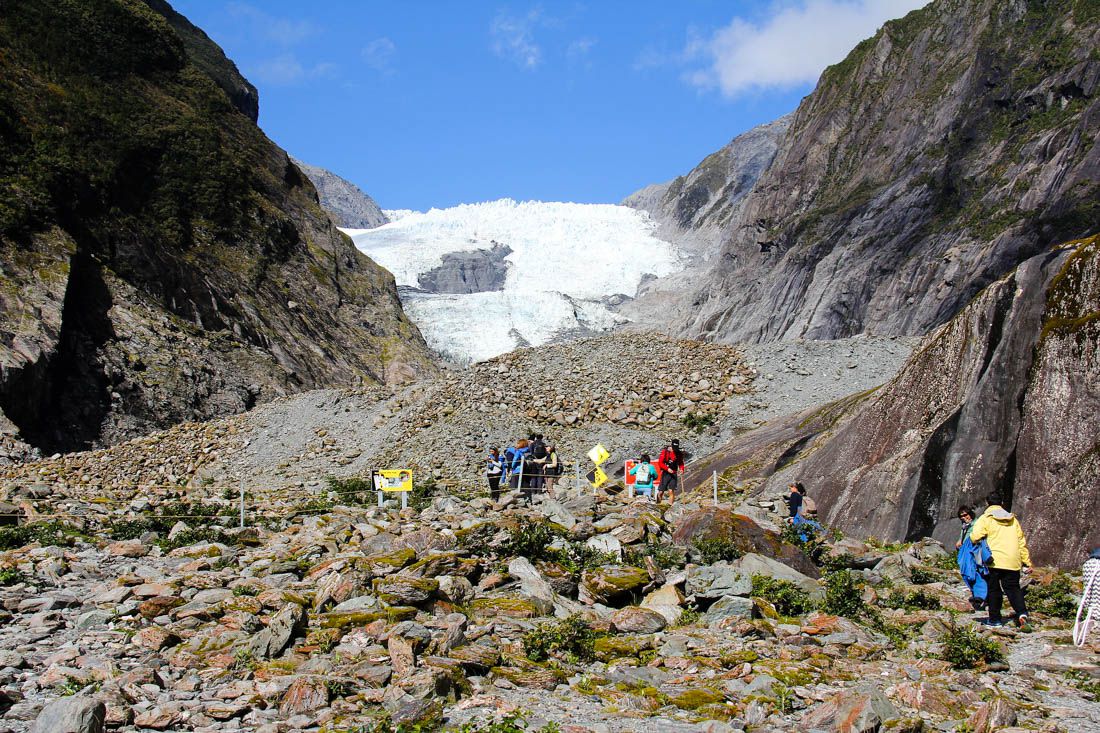 Get ready for another day of mind-blowing New Zealand beauty. Keep in mind that a few hours north, you were sipping beers next to the beach in Punakaiki. Now you're surrounded by glaciers! It's typical Aotearoa. Spend the day seeing Franz Josef glacier, before driving 30 minutes or so further south to Fox Glacier.
Franz Josef is the larger town (even though it's still tiny). There's more of an atmosphere, and a bunch of lively bars and restaurants to keep you well fed and watered. I'd spend most of the day here, before moving onto fox in the mid-afternoon.
Both glaciers are well worth seeing. Sadly, at the current rate of global warming, they aren't expected to be around for too much longer. Make the most of them while you can. There's a short, easy walk up to both. Needless to say, the scenery is as spectacular as you'd expect it to be!
You can't get up close and personal to the glaciers these days - it isn't safe. The walks up to both will take you to viewing platforms instead, which are approx. 150 to 200 yards or so away.
Be sure to head to Lake Matheson while you're in Fox as well. It's a few minutes out of town, and well worth seeing. It's known as the mirror lake, for how pristine the surface is in the early morning and evening. With mountain views in the background, it's the definition of picturesque.
Day 17 - Franz Josef/Fox Glacier to Wanaka (Alternative: to Queenstown)
At 3.5 hours, the drive from Franz/Fox to Wanaka is another long one. But it's also another absolutely stunning route. Every twist and turn exposes new and ever-greater beauty. It's a truly epic drive. You're on your way to one of my favourite places in the entire world:
Wanaka
.
Get ready for a slice of heaven. It's getting more touristic every year, but Wanaka remains an absolute gem of a town in this part of New Zealand.
It's tiny, but has so many incredible things to do here. You come for a day and want to stay for a week. I ended up living there for 2 months on two separate occasions. I can't get enough of it!
Alternatively, you could drive from Franz/Fox to Queenstown.
Think of Q'town as Wanaka's big brother. You have to drive an hour further (through Wanaka) to get there. It's like Wanaka on steroids. If you want to party and experience a true, touristic buzz in beautiful surroundings, them Q'town is for you. It's busy, bustling, and full of enthusiastic tourists looking for fun. Expect to drink a lot, and spend even more money!
Day 18 - Wanaka (Alternative: Queenstown)
You can't not spend a full day in Wanaka (or Q'town). There's just too much to do. Wanaka's beautiful in every way. The atmosphere, the location, the people...it's all good stuff.
The town is set next to Lake Wanaka - a pristine glacial lake that glistens throughout the year. Mountains surround the lake on all sides. They tower above you wherever you look, as stunning as they are imposing.
A few walks to consider include:
The leg and lung busting
hike up Roy's Peak
(a must-do for sunset/sunrise), a lovely trek to Rob Roy Glacier (about an hour's drive out of town), and a leisurely stroll up Mount Iron for sunset (2km out of town).
I also recommend going to the Paradiso cinema (expect fresh cookies, intermissions, and sofas for seats), eating at
Kai Whaka Pai
on the lakefront, and, of course, spending time at the lake.
There are a number of top pubs and bars to check out too. Fitzpatricks is an Irish bar that always has something going on (there's live music and a great atmosphere almost every night).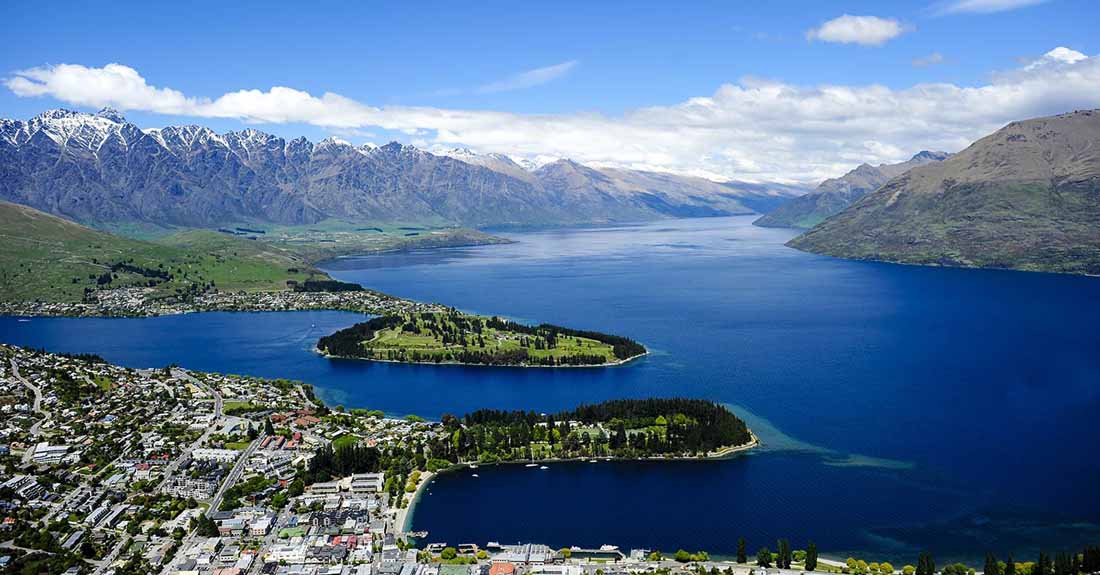 Heading to Queenstown instead?
You're spoiled for choice again. Take the gondola up the mountain, do the Ben Lomand walk, hang out near the lake, enjoy the street performers in town, head to the pubs/bars/clubs, and so on.
Equally, if you've got some spare cash and fancy a thrill, Q'town is perfect. It's famous for its extreme sports opportunities. Think crazily high bungee jumping, jet boats, rope swinging, skydiving, and more.
Day 19 - Wanaka to Mount Cook (Queenstown to Mount Cook)
You'll be sad to leave Wanaka (or Queenstown). However, there's more amazing stuff to come. Today I recommend travelling to
Mount Cook
. Expect a longer drive if you're heading there from Q'town. But from Wanaka it's a little over two hours.
Mount Cook is another New Zealand highlight. Everybody should see this 3,700+ metre tall mountain if they get the chance. Again, the drive up to Mount Cook Village is out of this world too. You pass alongside Lake Pukaki, which has emerald waters the likes of which you'll never have seen before. The colour genuinely seems like someone has poured dye into it.
There isn't much to do in the village itself. However, there are a bunch of hikes to do around. Head to the information centre to decide which is best.
I suggest doing the Hooker Valley Trek. It's short, sweet, and stunning every step of the way. Expect numerous swing bridges, easy walking, and a glacial lake at the end.
Here's an important point: be sure to
book your accommodation
far ahead of time! Now, that rule applies wherever you go in New Zealand in peak season. But it's particularly important for Mount Cook. There's hardly anywhere to stay, which means beds can fill up literally weeks in advance.
Book your rooms/beds early to avoid disappointment.
Oh, and make the most of the dark sky reserve you're in. The night sky is protected from light pollution. Be sure to step outside at night to revel in the stars above.
Day 20 - Mount Cook to Christchurch via Lake Tekapo
It's your penultimate day in New Zealand. And that means you need to get to
Christchurch
, from where (in this imaginary itinerary) you're flying home. It's sad, but there's still time for some fun!
Spend the morning around Mount Cook, if you like. However, I'd be tempted to leave early. Having done the Hooker Valley Trek, and with barely any time left, there's not much more you can feasibly do here.
And, with
Lake Tekapo
just up the road, I reckon it makes sense to head there early on. This is another awesome part of the country to visit. Equally, it's literally on the road to Christchurch. You may as well stop off here and
see the many things to do
! Or you could head to Christchurch and then organize a day trip without a hassle.
As far as I'm aware, the main allure of Tekapo is its emerald lake (Lake Tekapo) and famous observatory, from where you can view the stars at night. Obviously, you're there in the daytime, so the lake will be the main attraction!
There's also a tiny little chapel to see, though. It's a short walk away, but worth a look. It's strange to see stone buildings in New Zealand, making this (relatively) old chapel a bit of a novelty. Expect great views out over the lake as well. From there, it's back in the car and on the way to Christchurch.
Day 21 - Christchurch Flight
Christchurch is a funny old place. I've been told that it used to be an amazing city. However, it's still recovering from major earthquakes in 2011, which killed 185 people.
The quakes knocked the stuffing out of the city's infrastructure, and demolished some of its most famous buildings (including the cathedral) in the process. It was a serious calamity that rocked the entire country.
Christchurch still feels like one big construction site. It also feels a little sad, beaten and bruised - like an animal licking its wounds. There's evidence of the damage everywhere you look.
It's still worth seeing though, and there's a lot of hope for what it'll be like in future. Even now, you can see evidence of how vibrant it'll be in due course. You may have arrived in decent time on day 20 to explore a bit. Head to the park and museums there - both are worth seeing.
Got some time left before your flight? Why not just wander around the city, reflecting on the last few weeks, and reminiscing about the incredible experience you've had?
Final Thoughts
There you have it, my suggestions for your New Zealand 3-Week Itinerary. It follows very closely the trip I personally took not so long ago. Now, you might look at it and worry that you're missing many of the key attractions out. And, unfortunately, you're absolutely right. But with 3 weeks in New Zealand to play with, and the entire country to explore, you're forced to make sacrifices!
Of course, there are other places to go and see. Thankfully, anything you do in New Zealand will be amazing. It's one of the joys of travelling there! Missing out on a top attraction isn't the end of the world when you know there's another just around the corner.