Arrowtown On a Budget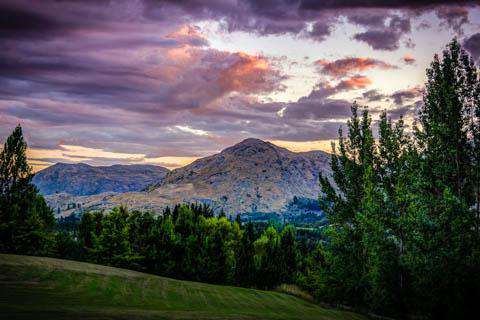 Historically, Arrowtown is an old gold mining town that is located on the South Island of New Zealand. The town was established during the Otago gold rush of 1862. It is very close to Queenstown, which is a very popular destination among travelers, and it is definitely worth visiting if you are in the Otago region of New Zealand. It is a very tiny town, with a population of just over 2,000 people. The town has a lot of character and history and is a perfect place to go if you wish to get out of the touristy areas like Queenstown.
Sights
Arrowtown is a settlement that sits on the Arrow River, which is where early pioneers mined for gold back in the 1800's. This river is beautiful to walk along, have lunch next to, or admire from above. There is also a Chinese settlement on the river that was built back in 1868 by the Chinese miners. The shelters have since been restored and is a great place to see to give you an idea of what the town was like during the mining days.
There is a small museum in town, The Lakes District Museum, which is on Buckingham Street (the main street). This museum has exhibits portraying early Maori life, what the gold rush days were like, and some of the hardships the early pioneers faced.
Neighborhoods
Arrowtown is located off highway 6, about twenty kilometers from Queenstown. Queenstown is a very popular place to visit in New Zealand and has been called by some, the adventure capital of the world. Coronet Ski Field is also nearby Arrowtown, just seven kilometers west. Dunedin is a larger city southeast of Arrowtown, as well as Gore, which is known as the fly-fishing capital of New Zealand.
Activities
While visiting Arrowtown, you will most likely be engaging in outdoor activities. There are some great hiking trails in and around the town. Tobin's Track brings you up a large hill where you can look out onto the lush green landscapes of Arrowtown and its surroundings. Big Hill and Sawpit Gully are also great hikes. If you are a cyclist, Queenstown Cycle Tours offer a great day trip cycling event from Arrowtown to Queenstown (or vice versa). The best part about this tour is that you get to stop off at vineyards and taste the delicious wine of New Zealand! Another opportunity for cyclists is mountain biking in Macetown, which is an old mining village nearby with withering remains from the 1800's.
Although it is not likely to find any gold in the Arrow River, you can still have a go at gold panning on the river. You can buy or rent pans from the museum. Another popular activity on the river is fishing, there are places on the main street to rent fishing gear from.
April and May are great months to visit Arrowtown, as this is when the trees start to bloom and really bring the town to life with color. If you happen to be there the last week of April, there is a festival in town that celebrates the beauty of the changing of seasons.
Food and Dining
Although Arrowtown is a very small, there are quite a few diverse restaurants in the area to dine at. Agave is a Mexican restaurant in town that has tasty food. Mexican food is hard to come across in New Zealand, so if you are craving it then Arrowtown is definitely a great place to find it. Arrow Thai Food serves authentic Thai cuisine, with a BYO option. A lot of Asian restaurants in New Zealand offer the option to bring your own wine or beer to dinner and charge you only a corking fee of about $5. There is a French restaurant on the main street called Bonjour, it is a great place to sit and have lunch or dinner outside on the main street during the summer months. If you are looking for something more upscale, Postmasters is the place to go. For dessert, Patagonia Chocolates has an array of delicious chocolate and ice cream to choose from.
Transportation
Arrowtown is about seven kilometers off highway 6, so it is very easy to reach if you plan on renting a car. There is a great company in New Zealand called Jucy and you can rent everything from small cars to camper vans through them at affordable costs.
There are buses that run from Queenstown to Arrowtown daily through a company called Connectabus. It is probably easiest to reach Arrowtown from Queenstown as not many buses run to Arrowtown from the other surrounding cities. Once in Arrowtown, you can easily get around on foot, as it is such a small town.
Related:
Looking for a party in
Auckland
or somewhere else in
New Zealand
?
Traveling
alone or with a group
?