Couldn't have asked for anything better as a solo traveler. Great location, great atmosphere, great breakfast and great staff. - American Guy
What sets them apart?
This social but relaxed hostel in New Town offers free breakfast, great prices, and a nice list of amenities for guests including some very comfortable common spaces.
Hostel Personality
Who's staying here?
Mostly younger travelers stay here in the dorms and private rooms. While backpackers, solo travelers, and long term travelers will like the dorms, couples and other budget travelers will enjoy the ensuite private rooms. It's also a good hostel for small groups.
Insider Tip
Because this hostel is in the New Town area, you'll need to use local transportation to get into the old town.
Advantage Hostel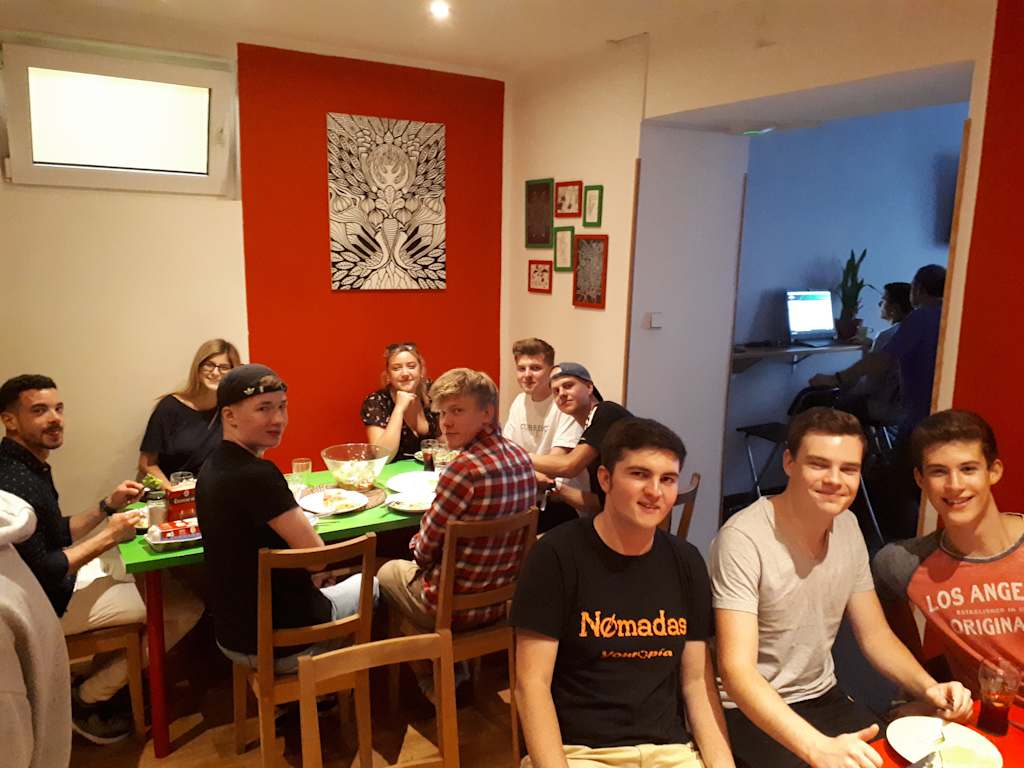 The Advantage Hostel is located in new town, which is to the south of the old town. It's also quite close to the Vinohrady neighborhood. Both new town and old town have plenty of shops, restaurants, and bars that are close to the hostel. The hostel has dorms and a variety of rooms, plus free breakfast and some nice relaxing common spaces. They also offer a number of fun activities such as walking tours, pub crawls, and other social events.
The Facilities
Dorms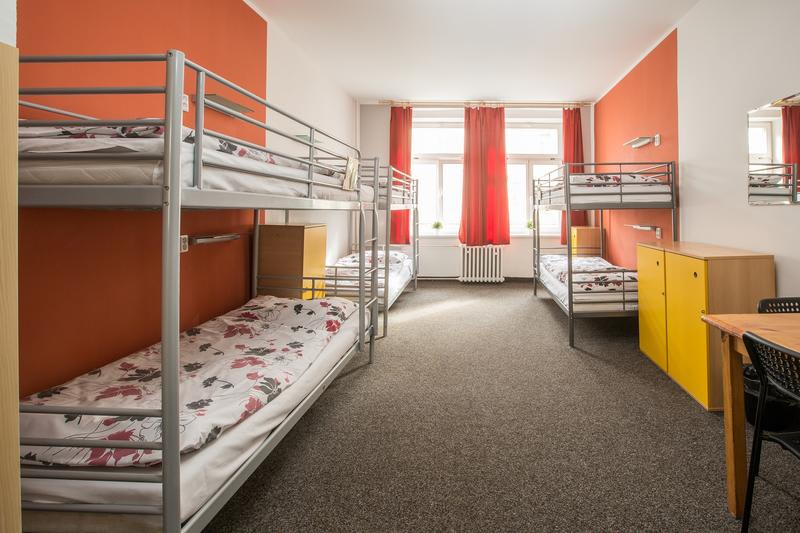 Dorms here are well-lit, spacious, and comfortable. All are from 4 to 8 beds in size, and an all-female dorm is available. Linens and lockers are included in the price of the room, too. They use the shared hallway bathrooms.
Private Rooms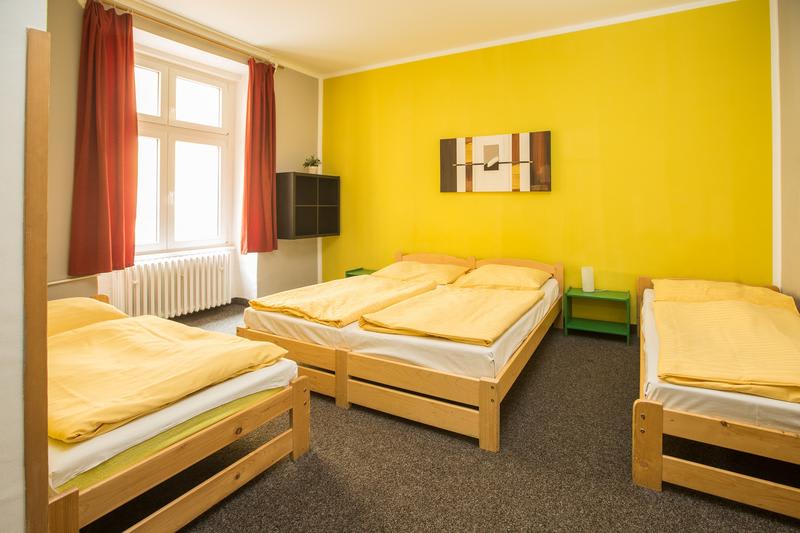 Private rooms here come in a variety of sizes from 1 person rooms all the way up to larger dorm rooms for small groups. Most of the private rooms have ensuite bathrooms which are modern and comfortable. Towels are included, as are linens and housekeeping.
Bathrooms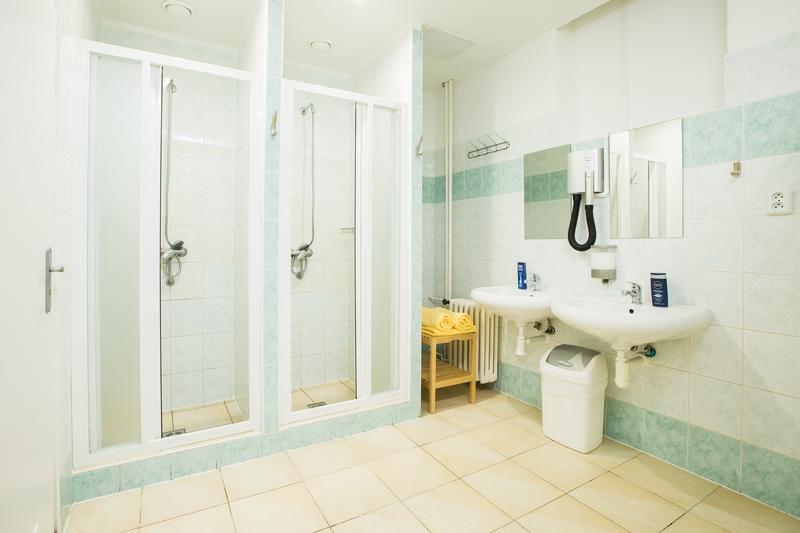 The bathrooms at the Advantage Hostel are modern, clean, and renovated. With plenty of space and plenty of hot water, everyone will be comfortable here. Since this hostel is in the new town area, the building is not as historic as other hostels, and the bathrooms are in better condition. Towels and hair dryers can be rented at the desk.
Common Areas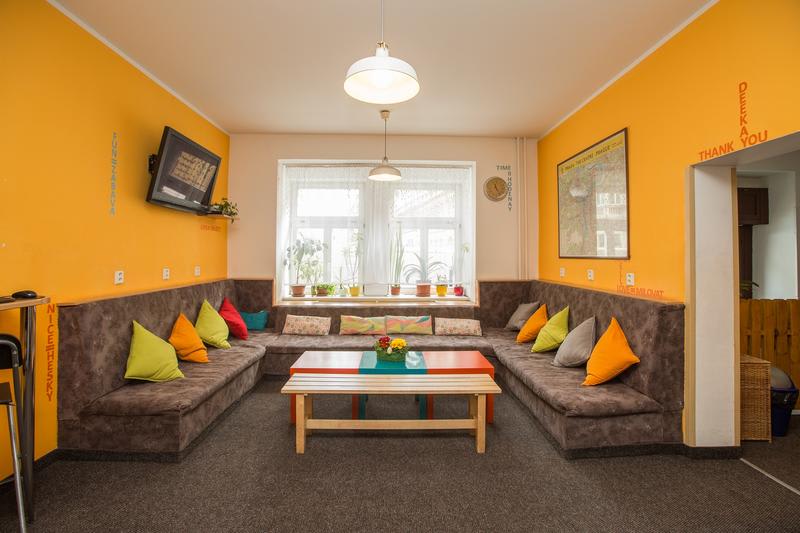 With a shared kitchen and comfortable lounge areas, guests at the Advantage hostel will be quite comfortable. The dining area has seating for lots of guests during meal times and free breakfast. The lounge has a TV and some large sofas for guests to chat, plan their activities in Prague, and play with the guitar that's available.
Outdoor Space
The Advantage hostel has a nice outdoor patio area with some seats. During the warmer months, this is a good spot to hang out and have a meal or chat with your new hostel friends.
The Location
New Town
What's Nearby?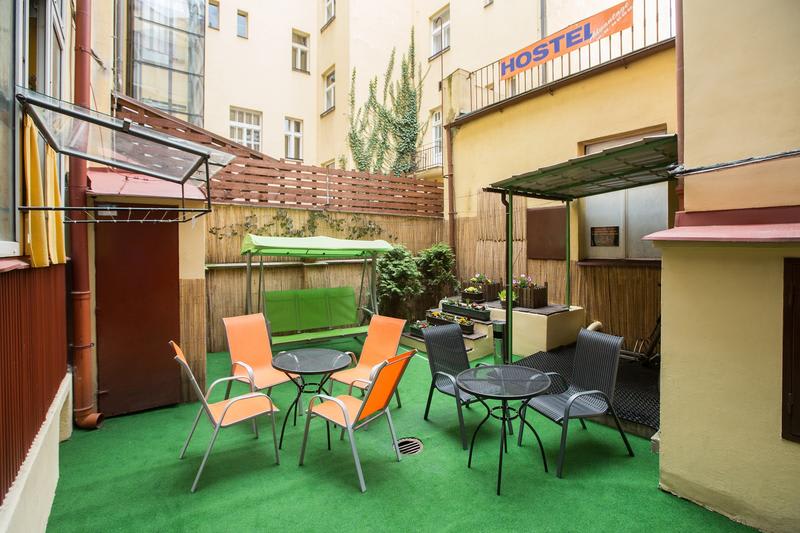 Located on a main road in the new town area and close to the Vinohrady neighborhood, the Advantage hostel is near plenty of other hotels, as well as restaurants, shops, cafes, bars, and theaters. A large park is just a few blocks to the west. The Dvorak Museum is also very close, as is the Narodni Museum. It will take around 30 minutes to walk up into old town from this location, which is not bad.
Nearby Transportation
The metro is only 1 block away (I.P.Pavlova station, line C), and it runs north into the old town area where you can easily switch to another line to get anywhere else in the city. The tram line is also nearby, and on it you can zip up and around old town or into other nearby neighborhoods in just a matter of minutes.
Activities
The hostel organizes a variety of activities for guests including walking tours, pub crawls, group dinners, and more fun events. This helps all of the guests get to know each other, make new friends, and enjoy Prague to its fullest extent.
Amenities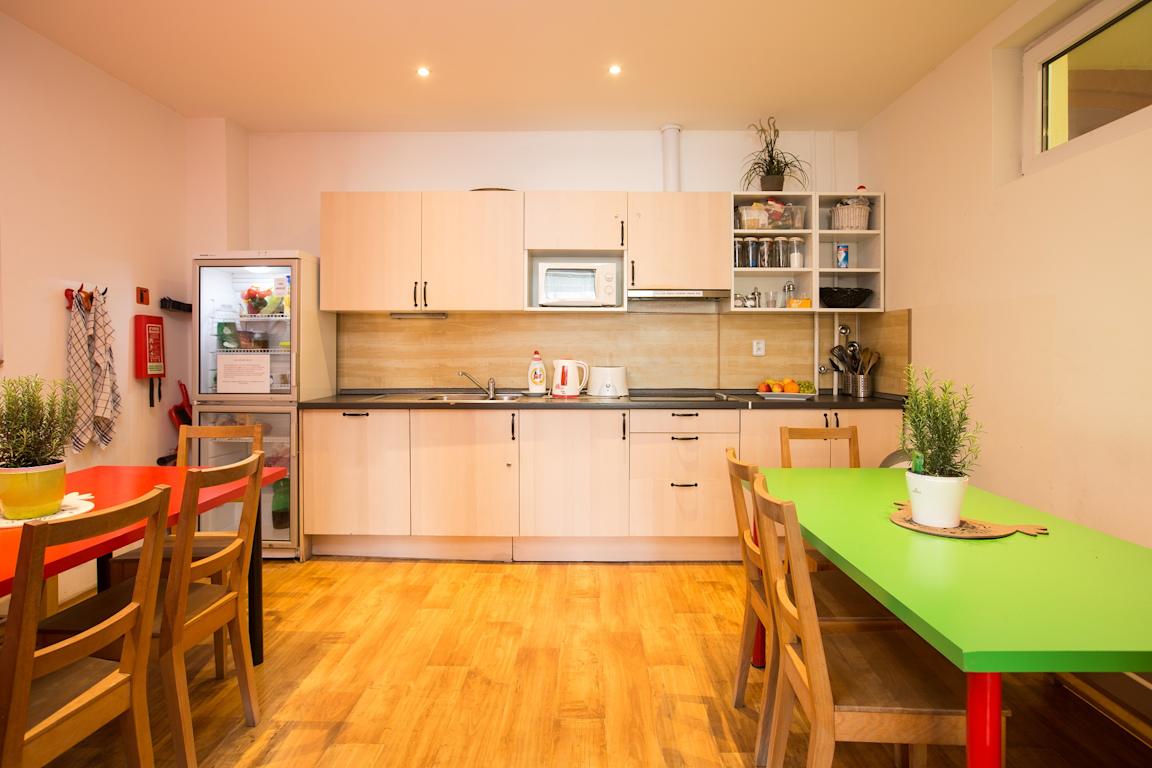 The shared kitchen and
free breakfast
are some of the best amenities. Also, you can find a long list of good perks here including free Wi-Fi, 24 hour reception, key-card access, luggage storage, laundry, and more.
Staff
The professional and friendly staff can help you with anything you need here, just ask!
Heads Up
Other than the location which is a bit outside of the old town, the most frequent complaint here is that the main street outside is loud at night, so try to get a room that does not have a window to the front.
Advantage Hostel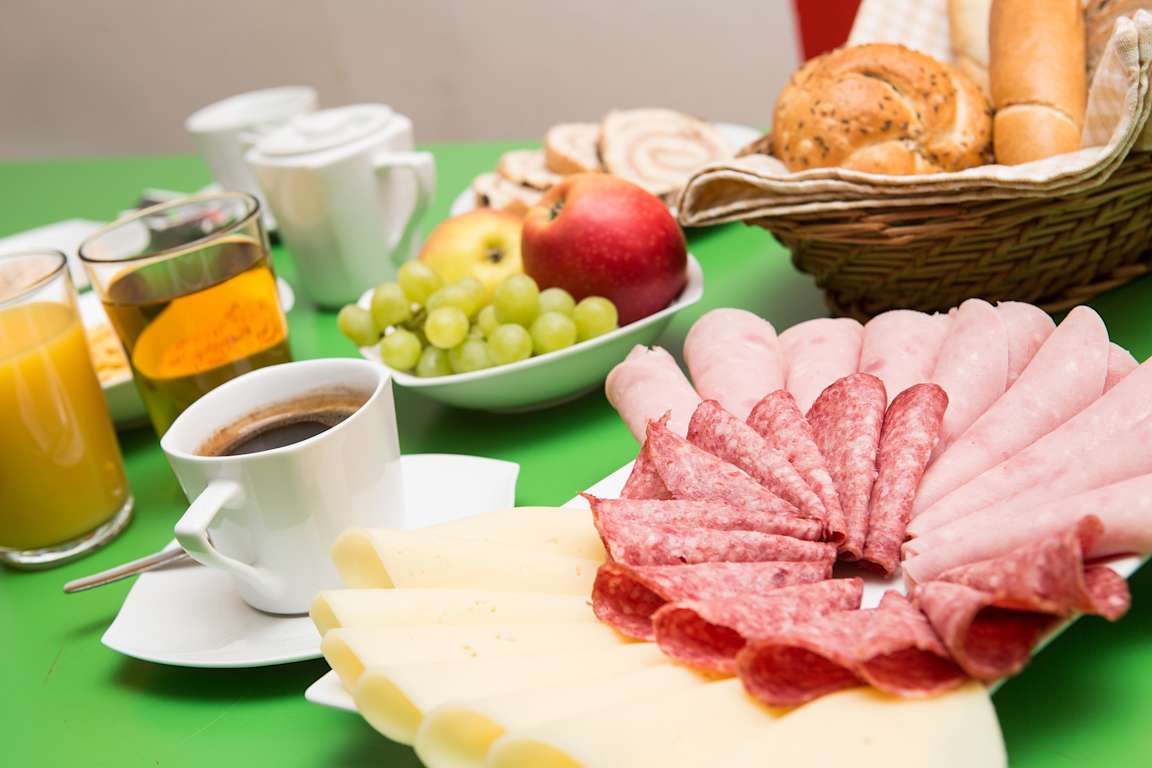 Do you have a favorite hostel that you would like to review? Let us know!