The hostel is in a great spot if your arrive by train, and close enough to walk to old town and ever further, while still being away from the busy the touristy parts. The staff was very welcoming and helpful, and all the people I shared a dorm with were very respectful. Security is good. - Anonymous
What sets them apart?
The amazing location right in Prague's Old Town is the main attraction for this hostel which also offers plenty of comfortable amenities. The shared kitchen, cheap breakfast, walking tours and pub crawls help guests get to know one another and have a great time here.
Hostel Personality
Who's staying here?
This hostel has a variety of room types which cater to all types of travelers. From dorms for solo travelers, female travelers, students, and backpackers to larger apartment-style rooms for families or groups, everyone can find a place here that fits their needs.
Insider Tip
Plan to shower during the not-so-busy times of the day to avoid the bathroom rush.
Hostel Rosemary
Hostel Rosemary is situated in Old Town Prague not far from Wenceslas Square and the main train station, making this hostel quite convenient for travelers to arrive and then see all of historic Prague on foot.
With a shared kitchen to cook your own meals, along with a cheap breakfast basket full of great food, you'll be quite satisfied here. They also have pub crawls and walking tours so that you can experience the best of Prague during the day or at night.
With dorms, private rooms, and apartments, any type of budget traveler, family, or group can find what they need here in a fantastic location with a long list of amenities.
The Facilities
Dorms
Dorms are comfortable and come in sizes from 6 to 14 beds so that everyone can find the right mix of privacy and price. They have female-only dorms as well.
Most rooms have bunks with lockers, lights, and some extra furniture. Some of the rooms have ensuite bathrooms, while some don't. As this is old town, some of the rooms are a little small, but this is normal for hostels in the city center.
Private Rooms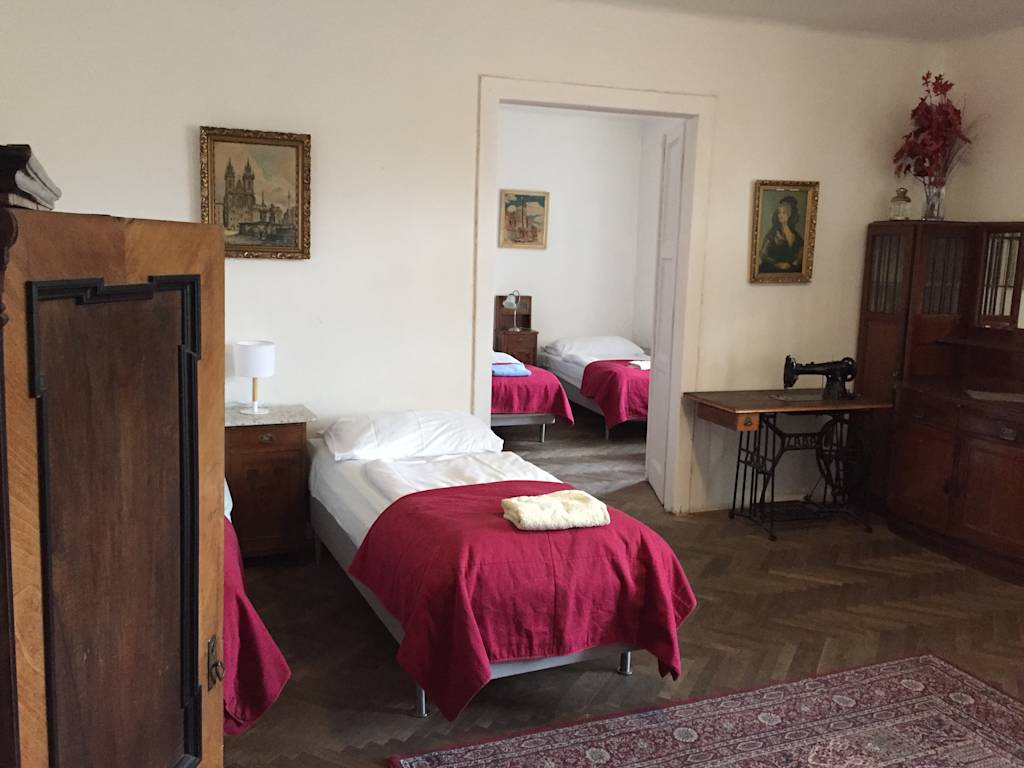 Private rooms are available in several configurations. They have smaller hotel-style private rooms which are good for 4 or 5 people. They also have apartment rooms that sleep up to 6 people. These apartments have living rooms and kitchens in addition to bedrooms. Perfect for a family or a group of friends, the apartments are reasonably priced and you can take advantage of the other hostel amenities, too.
Bathrooms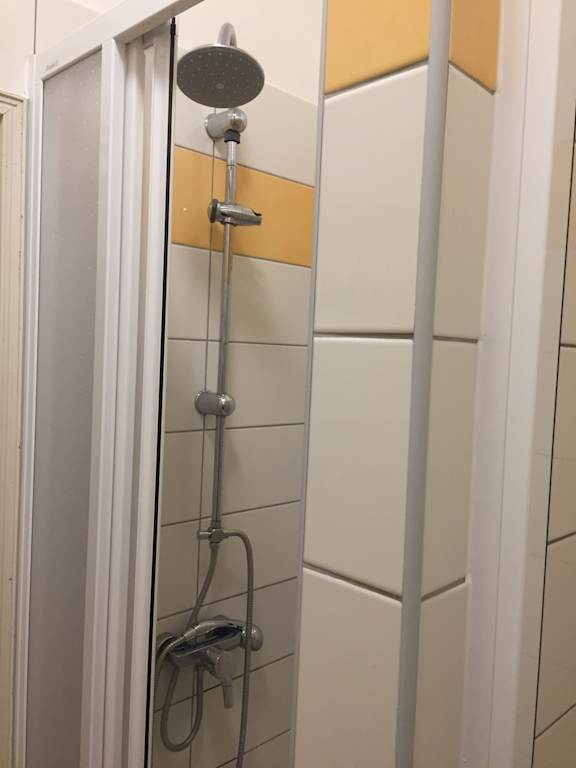 The bathrooms here are modern and clean. Showers have plenty of hot water. Towels and hair dryers can be rented from the front desk if you did not bring your own.
Common Areas
The large shared kitchen and dining area is a nice spot to mingle with other guests while you cook your own meals (a great way to save some cash). Also, the lounge room has some places to sit and some shared computers.
The Location
Stare Mesto (Old Town)
What's Nearby?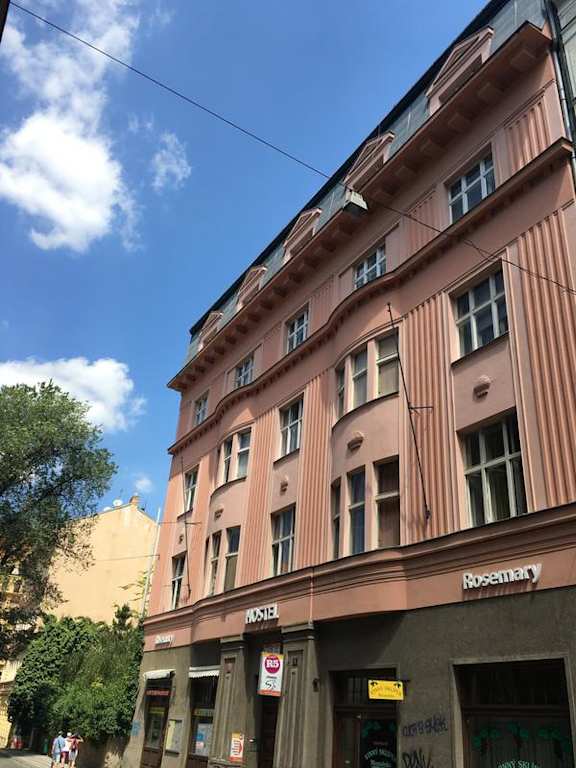 Located about half way between the train station and the center of old town, this hostel is in a perfect spot to explore all of Prague. From your doorstep, just walk a few minutes through old town to see all of the historic sites. You'll also find plenty of restaurants, bars, cafes, shops, museums, and theaters in the area. The location of this hostel is definitely the main attraction.
Nearby Transportation
The main train station is just a few minutes' walk away. This is super convenient for those arriving or departing by train. Otherwise, you can hop on the metro at the train station to get anywhere around Prague in a hurry. Also, the tram system is nearby which runs along many of the main streets through Old Town. Just walk for a few minutes from the hostel to hop on a tram that can take you around town.
Activities
Walking tours and pub crawls are offered by the hostel to help you discover more of Prague as well as meet up with other travelers.
Amenities
A long list of amenities at the Hostel Rosemary will make sure that your stay is comfortable. From laundry service to the community kitchen to the free Wi-Fi, they have more than most hostels in central Prague. They also have towels, can help with parking, rent bikes, have an airport transfer for larger groups, lockers, currency exchange and an ATM, and more.
Staff
The staff manages the hostel in a professional and friendly manner. They keep everything clean and running smoothly.
Heads Up
This hostel gets some very good reviews. However, sometimes guests feel that there are not enough bathrooms for the number of guests - mainly because this is an older building. Other guests find the security at the door to be a little annoying at night, but the positive side of this is that security is fairly tight.
Hostel Rosemary
Do you have a favorite hostel that you would like to review? Let us know!