An amazing hostel, clean and in a great location. Loved the bar on the ground floor and the 24/7 reception. Special shoutout to Lottie for taking the time to make all these awesome suggestions about the places we should see and for being such an incredible positive person. Honestly, our trip wouldn't have been the same if it wasn't for you! - German Girl
What sets them apart?
This well-established hostel sits in the Zizkov neighborhood near plenty of bars and clubs, and has typical hostel amenities at a great price. It's usually lively and social with an on-site bar, a good breakfast spread, and a relaxing outdoor area.
Hostel Personality
Who's staying here?
Mostly younger travelers stay here such as backpackers, solo travelers, students, and long-term travelers. They have some decent private rooms, so younger couples and small groups also frequent this hostel.
Insider Tip
Bring a padlock or you'll need to rent one from the desk.
Clown and Bard
As one of the oldest and most established hostels in Prague, the Clown and Bard is frequented by many budget travelers. Located in Zizkov near plenty of bars and clubs, this is a good spot to stay if you're interested in Prague's amazing nightlife. They also offer a good breakfast for a small fee. There are plenty of dorm rooms as well as a mix of private rooms, too. With an on-site bar, an outdoor patio, and some relaxing common space, you're sure to meet like-minded travelers here and have a great time.
The Facilities
Dorms
Dorms at the Clown and Bard are simple but comfortable. They are spacious and have lockers for your bags (bring a lock). While not every bunk has a plug, plenty of outlets can be found in the rooms. Linens are included. Most of the dorm rooms accommodate 6 people, and use the shared hallway bathroom.
Private Rooms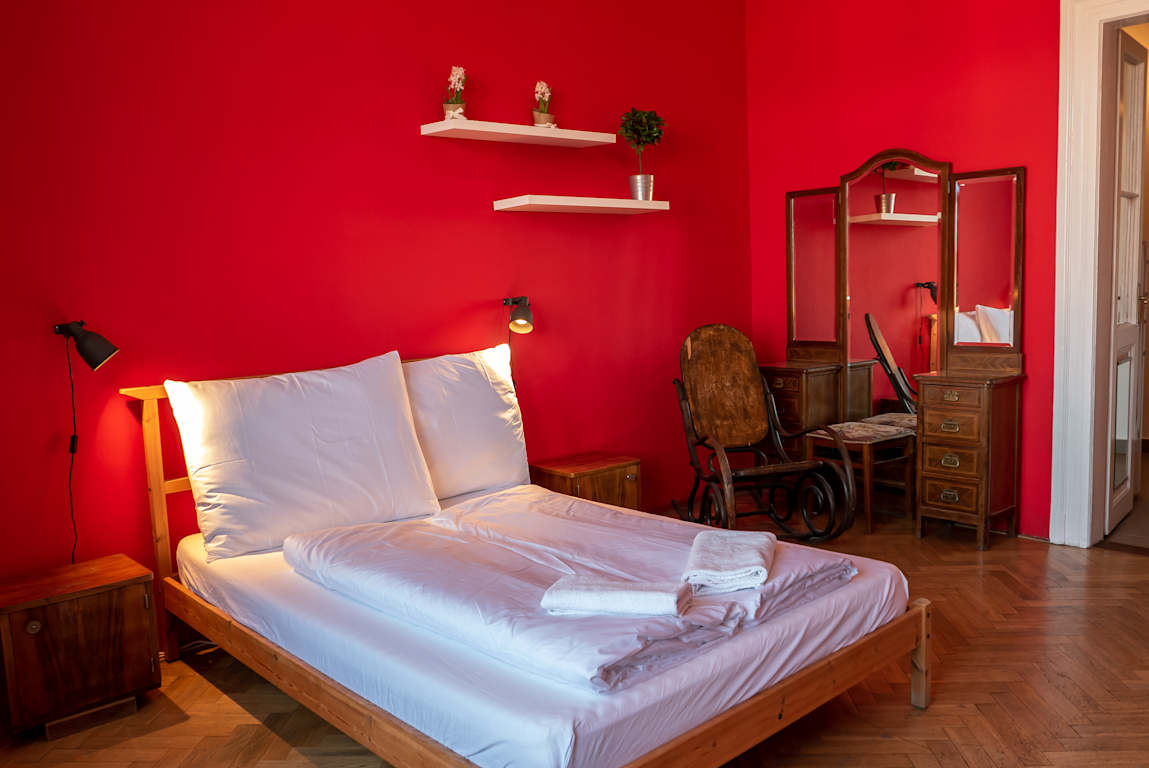 Private rooms at this hostel come in a variety of sizes from double rooms all the way up to the larger private dorm bunk rooms for small groups. The double and triple rooms are great for couples or small groups, and some of them have their own ensuite bathrooms attached. The double rooms with the attached bathrooms are nice budget-style hotel rooms which are quite comfortable and well furnished with a mini-fridge and microwave.
Bathrooms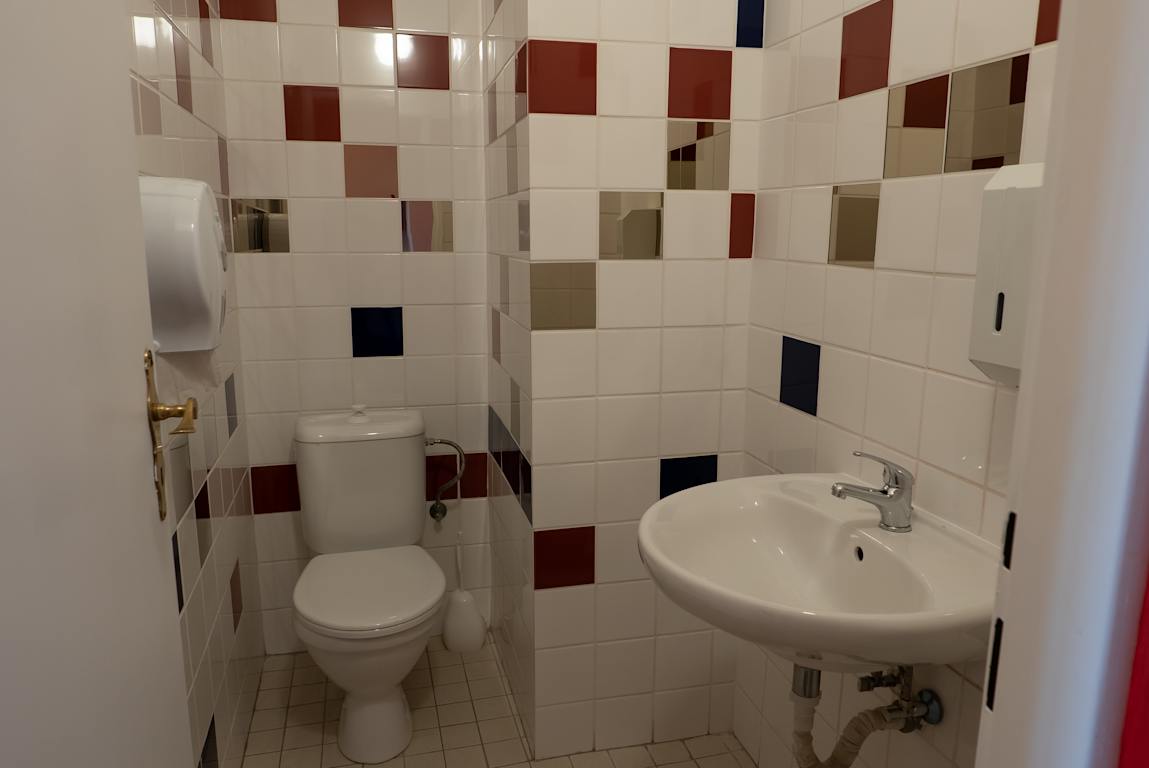 The bathrooms here are modern, colorful, and spacious. They have plenty of hot water and towels can be rented from the desk if you're staying in a dorm. Hair dryers are also available.
Bar
The bar at the Clown and Bard is a nice place to kick back and have a few drinks with friends. This is a very social place in the evenings, and makes for a great place to start your evening before exploring the many nearby bars in the area. You'll find foosball and a large TV in addition to the drinks and other guests looking for a good time.
Common Areas
The main common area, other than the bar, is a dining room with plenty of seating for everyone to relax. They serve breakfast here, and it's also a good spot to catch up on the internet.
Outdoor Space
The outdoor patio area is really nice in the warm summer months. They have a BBQ and some comfortable seating. This is a nice spot to have a drink, enjoy a meal, or chat with your new friends from the hostel.
The Location
Zizkov
What's Nearby?
Located in the heart of Zizkov, the Clown and Bard hostel is surrounded by bars, clubs, restaurants, shops, and other authentic places in Prague. It's within walking distance to old town, or you can hop on the tram to get around Prague quickly. Several parks and garden areas are also located nearby as well, which are nice spots to relax during the warmer months.
Nearby Transportation
Just a few blocks north of the hostel is a tram line which can take you into old town. Or, head south for a few blocks to hop on the metro line. The main train station is only about 15 minutes away on foot, too.
Amenities
Many typical hostel amenities can be found here including a communal kitchen, BBQ, laundry machines, a TV with a Wii, lockers, luggage storage, and of course, Wi-Fi.
Staff
The staff is said to be friendly and professional, but of course it is up to the individual. They work hard to keep the hostel clean and well organized.
Heads Up
As this is a bit of a party hostel, some say that noise is a problem at times, so keep that in mind. Otherwise, cleanliness is not always consistent, with many guests saying that the hostel is clean and a few saying that it is sometimes dirty.
Clown and Bard
Do you have a favorite hostel that you would like to review? Let us know!