Pai On a Budget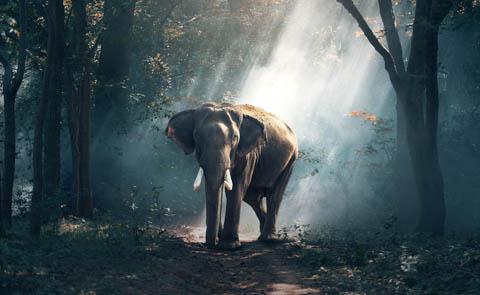 As the lush green mountains adorn the blue horizon amidst its creamy clouds, Pai, in northern Thailand, works as one of the many hubs for some of the world's most exciting cultural adventures and natural wonders. Within this small town just north of the Mae Hong Son Province, near the Myanmar border, Pai lays on the Pai River and holds a population of no more than 2,500. Despite its geographical insignificance, this town attracts a wide array of tourists. From breathtaking waterfalls to relaxing hot springs, you will find yourself astonished at how much this little city holds within its borders.
Sights
If you are looking to gaze upon the wondrousness of Mother Nature, look no further than the famous Pai, Thailand. One of the most popular attractions includes the Pai Canyon, located on route 1095, not far from the World War II Memorial Bridge in Ban Rong Yang village. This amazing site can be easily reached by rented moped/car or tuk tuk ride, with admission being completely free. Once you have parked in the designated parking lot, take a climb up a 300 mt paved stairway to find a variety of hiking options to discover Pai Canyon's distinguished beauty. The best times to enjoy this hike, nevertheless, range from early morning to late afternoon, when the climate seems most temperate.
After finishing an amazing hike from Pai Canyon, you will be surprised to find that Pam Bok Waterfall is located on your way back to town. Just as easily accessible as Pai Canyon, head south on route 1095 towards Chiang Mai and turn right to follow the signs for Pam Bok Waterfall. You will find Pam Bok to be characterized by a peaceful serenity as you listen to the crash of gliding water falling from its peak. Though the water is a bit brown and murky, it can be enjoyable for a quick swim.
If you find yourself getting a little hungry on your way to/from Pam Bok Waterfall, feel free to stop by the Land Split, where a friendly farmer will welcome you with Thailand's freshest fruits, vegetables, nuts, and other delicacies at his stand right outside his farm. After refreshing oneself with a cool beverage in his complimentary hammocks, you may be curious to venture to the Split itself. Prior to becoming the Split, this land was simply a soy farm. However, in 2008, the land spontaneously cracked without any cause from flooding, earthquake, or storm. The land cracked 2 meters wide and 11 meters deep, causing the farmer's land to be transformed into one of Pai's most happening tourist destinations.
Despite the many adventures that can come from the town, Pai is just as much known for its excitement as it is for its relaxation. Located in the
Huai Nam Dang National Park
, just two kilometers off route 1095, the Pai Hot Springs reside. The pool is usually around 80-degrees Celsius and is known for its surrounding forests to be buzzing to life with local wild animals. If you are somewhat on the more venturesome side, feel free to camp there!
Another great activity near Pai is walking along the
Pai Bamboo Bridge Trail
, which is highly recommended and fairly easy for anyone.
Food and Dining
Nevertheless, the 360-panoramic views found on Pai Canyon are just as beloved as the food found within the village. The Om Garden Cafe located on Wiang Tai offers a cheap, friendly environment for all types of eaters, especially vegans and vegetarians. The menu works to bring the magic of Asian cuisine to life, only using the freshest ingredients from Thailand. Noted as quite popular amongst tourists, the interior design of the cafe is very much influenced by the Buddhist currents found throughout Thailand. The Om Garden Cafe welcome walk-ins and accepts take-out, but be sure to bring your baht as this is a cash-only restaurant.
If you yearn for a more elegant method of dining, check out Le Reve de Pai, Pai's first and only wine house. Though wine delivery is available, don't hesitate to venture beyond your hotel room to visit this chic establishment. Open from 5 PM to 11 PM, be sure you don't miss the live entertainment and local artworks within the house as you sip upon your drinks and enjoy the small tapas style plates.
Transportation
If you are curious as to how you are going to be able to visit all these neat destinations, a rental car or moped can suffice quite satisfactorily, with the price sufficiently placed around 120 baht. You can rent both vehicles along Pai's main shopping street. For those seeking to rent a moped, though a helmet is included, be sure to pay for full insurance of the bicycle. As well, be careful to check the weather as the rental moped companies will not hesitate to have you pay for any damage that coincides with your gorgeous ride around Pai.
If you are looking to explore lands beyond Pai, such as Mae Hong Son or Chiang Mai, using a bus or mini-van is a cheaper alternative. Buses leave usually every two hours, but try to get to the bus station early in order to get a good seat. Halfway through your trip, the bus will stop for a snack/break, so have your money handy! However, during tourist season, it may be more practical to take advantage of Pai's mini-vans. Though quicker and more expensive, travelers get the ease of having a seat to themselves and a completely operational air conditioner. It is all up to you in the stunning town of Pai!
Related
Partying in
Chiang Mai
or other parts of
Thailand
?
Going to the
Full Moon Party in Koh Phangan
?
Hitting the beach in
Koh Samui
?