Koh Chang On a Budget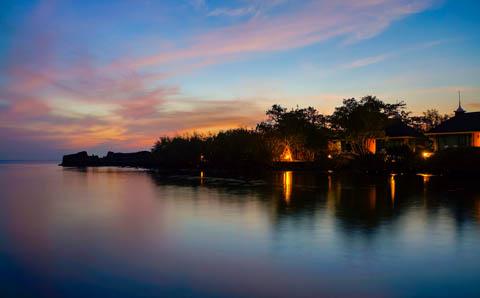 Most people pick Thailand for their destination because they're anxious to collapse on a breathtaking beach. If that is you, Ko Chang does not disappoint. As one the country's most beautiful islands, Ko Chang is full of white beaches and incredible wildlife. Beware, though, you're not the only one with Ko Chang in mind. During the high season, the island can become quite crowded with tourists.
The island was once home to coconut growers and fruit farmers. In the 1970s, however, travelers began backpacking in on local fishing boats, and only in the last decade or so has this island experienced the tourism boom that comes with being a luxurious destination. There are resorts going up left and right.
As the largest island in the Ko Chang Archipelago, Ko Chang still experiences a tranquil atmosphere of 70% undisturbed rainforest. Its name means Elephant Island, but not because of its size. The island itself is shaped like the head of an elephant.
This region has the same seasons as nearby Bangkok. You'll likely want to plan your trip for the cooler months from November to February. March to May are entirely too hot, while it rains pretty heavily from June to October.
Sights
Some of the best sights on Ko Chang are the coastlines that seem to go on for days. On the west coast Ao Yai is sprinkled with spectacular marbled white and black sand. Look to the sky to try and spot one of the gorgeous sea eagles, or simply walk along one of the many trails.
Another popular and plentiful attraction on Ko Chang are the waterfalls. There is Klong Plu in the west, Klong Nonsi in the east, Khiri Petch just outside of the Salak Petch village and Klong Nueng which is said to be the most beautiful of them all.
Activities
We all know that one of the greatest draws to island life is sometimes what's happening under the waters we love to stare at. In Ko Chang scuba diving, snorkeling and fishing are some of the most popular activities. There are several places to find instructors or drivers to take you out for the day.
Jungle trekking is also a great way to pass the time on this island. This activity is typically divided into the two parts – the north and the south. Trekking in the north is a bit more leisurely. It's more of a nature walk with fruits and plants to sample along the way. Trekking through the south will take you through fishing villages. In the south you may even come face to face with the likes of monkeys, snakes, lizards and a wide variety of birds.
Food and Dining
The food in Ko Chang is relatively similar to what you might find in the rest of the country. Most of the restaurants you'll find will be sprinkled along the beaches and open both daytime and nighttime. No doubt most of them will offer some of the delicious local seafood and the most romantic views at night.
If you're looking for something a tad more luxurious, you'll want to visit the restaurants on White Sand Beach. The Top Resort has a spectacular view form their terrace seated at the top of a cliff. Apple offers some of your more basic food selections, and the Nong Bua Seafood restaurant offers varieties of international cuisine and some of the freshest seafood. You'll want to make a reservation as this spot is a popular, family-owned restaurant that's been around for more than thirty years.
No matter where you dine, be sure to ask for a bottle of Ko Chang's very own wine. It's served in a variety of flavors from mangosteen to pineapple to grape.
Transportation
For shorter routes to and from Koh Chang, it is recommended to book ahead. The best prices for buses and trains in Thailand
can be found on 12Go
. They let you search across all bus, train, and airline routes throughout Asia.
One of the most popular forms of transportation in Thailand is the songtheaw, and Ko Chang is no exception. The rates here are a bit steeper than other areas of the country, but most of the vehicles you will find are new and in very good condition.
There are also small motorbikes or even cars to rent. The main road is not yet complete – it circles almost all of the island. If you are going to rent a car, a 4x4 is recommended as some roads are still in rough condition especially near Lonely Beach.
Related:
Partying in
Chiang Mai
or other parts of
Thailand
?
Going to the
Full Moon Party in Koh Phangan
?
Hitting the beach in
Koh Samui
?