Excellent stay! Exceeded my expectations for the money I paid. Super close to the train station. About a 4 minute walk. Only 10min by train to Venice island. Super nice bathrooms and just overall everything. Even came back a week later with my friends! - Kayla
What sets them apart?
This hostel is part of the A&O hostel chain. It's an affordable option close to the train station with friendly staff.
Hostel Personality
Who's staying here?
This hostel's affordability means it's a popular option with budget travelers and young backpackers. The rooms and facilities and basic, but it gets the job done if you want a cheap bed near the train station.
Insider Tip
Bring shower shoes as the showers can be very slippery when they're wet.
ao Hostel Venezia Mestre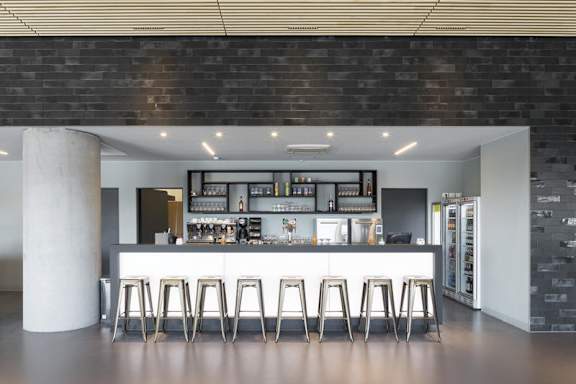 This hostel is part of the A&O hostel chain. It's a cheap option close to the train station with basic rooms and facilities. The staff here are friendly and the location is good. If you're looking for an affordable place to stay in the Mestre area, then this hostel has a wide variety of rooms.
The Facilities
Dorms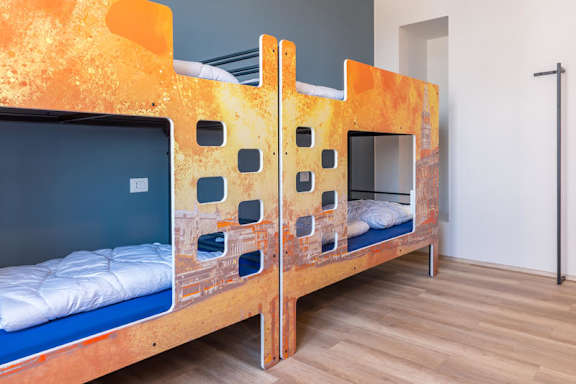 The hostel has four, six, and eight bed dorms available. Most of the rooms are co-ed, but there are also six bed female only rooms as well. The pod like beds are a nice touch and offer a bit of privacy. Do be prepared though, because you have to pay for linens and make your own bed. But the rooms are a good size and the mattresses are comfortable.
Private Rooms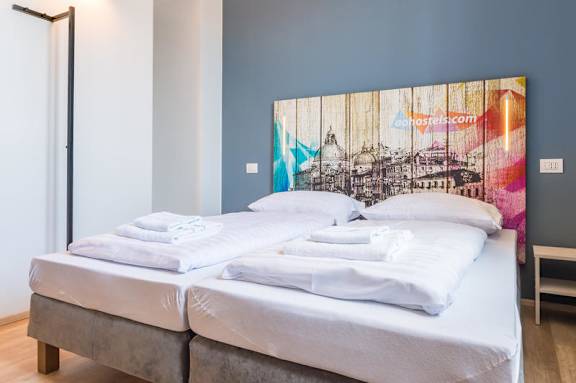 This hostel also has twin and quad private rooms if you want a bit of space to yourself. The rooms are simple with basic furnishings, but the beds are comfortable and the rooms are light.
Bathrooms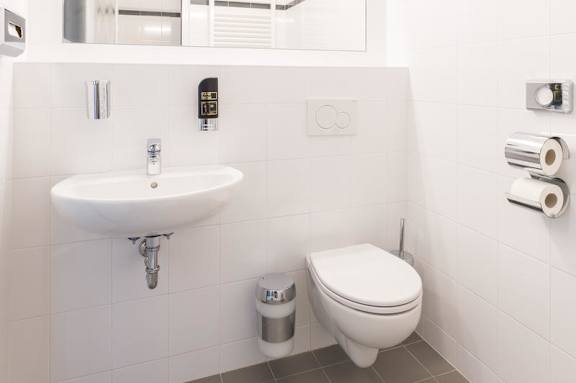 All of the rooms at this hostel have en-suite bathrooms, which is convenient if you don't like trekking down the hall with your shower stuff. The bathrooms are modern and reliable, but they could be cleaned more often. The showers are good, but they do have slippery floors when wet, so bring shower shoes.
Common Areas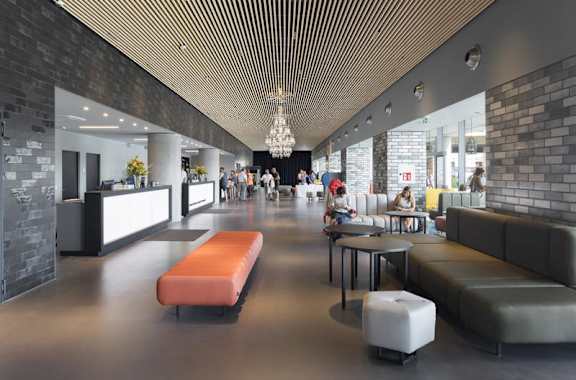 This hostel has a nice bar area where you can grab a drink or snack. There are also places to lounge on a comfortable sofa with a good book or watch a show on the television. Wi-Fi is available throughout and you can connect with friends and family back home. There's also a dining area and some places to sit outside if you'd like to enjoy the weather.
The Location
Mestre
What's Nearby?
This hostel is in the Mestre neighborhood near the Mestre Train Station. This area is a popular place for budget accommodation, so you'll find a handful of other hostels nearby. There are also restaurants, cafes, and even a theater you can check out. There's a supermarket nearby as well if you'd like to grab some food and avoid eating out at the expensive restaurants in Venice.
Nearby Transportation
This hostel is about a seven minute walk from the Mestre Train Station. From there you can catch a train on to the Santa Lucia Train Station in Venice and make your way to the historic parts of the city. The ride takes about ten minutes and trains come roughly every five minutes throughout the day.
Amenities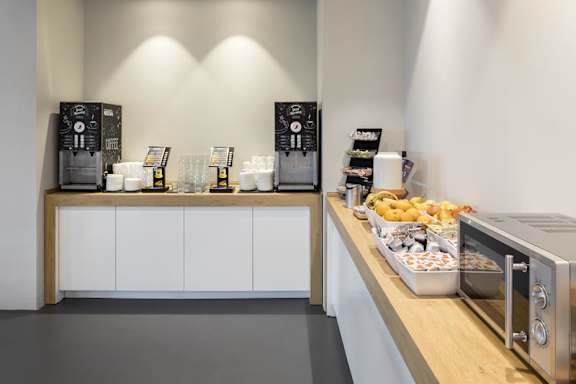 This hostel has the standard amenities available to guests including Wi-Fi throughout, luggage storage, keycard access to the rooms, and a safety deposit box. There's a nice breakfast served every morning for a small price that is worth getting. Do note that you do have to pay for bed linens in the dorms and you're expected to make your own beds.
Staff
The staff here are available 24 hours a day to answer any questions you may have. They're very professional and helpful, but this is a large hostel so you may have to wait a few minutes during check in.
Heads Up
This is a no frills hostel that offers the basics at an affordable price. Some guests feel it could be cleaner and the check in process could be smoother, but if you're looking for a cheap place to crash for a few nights, this works.
ao Hostel Venezia Mestre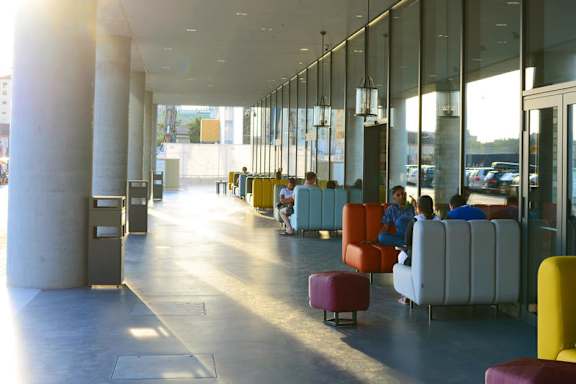 Do you have a favorite hostel that you would like to review? Let us know!