Now that you have decided to go to
Uluru
, one of the world's most sacred places in the Red Centre of Australia, you need to think about planning. Like any good adventure in life, one has to plan before setting out on a life changing experience.
Planning involves the amount of time you can spend in the area, what other sites you want to see, and how you are going to travel from point A to point B. One thing for sure is that when you are at Uluru you want to make sure that you inhale all of the cultural delights, view all the eye popping landscapes, and definitely get a better understanding of the Aboriginal way of life.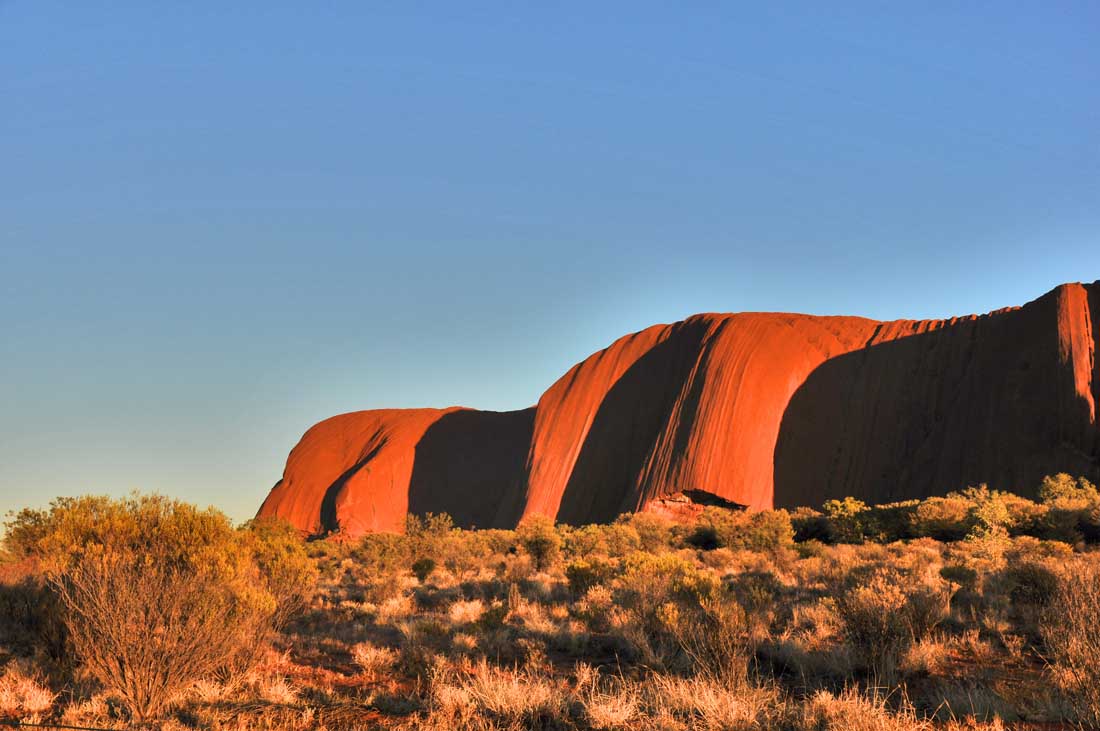 A lot of your adventure is determined by how many days you can spend at a location such as Uluru. Getting to Uluru is not the easiest thing in the world. You can choose to drive the 2,000 kilometers from Darwin and take in some sights along the way like Litchfield National Park but most people decide to start their adventure a little closer at
Alice Springs
or at Uluru itself.
The best jumping off point for your adventure is probably Alice Springs. There are a couple of sites to see in Alice Springs like the Banka Banka Cattle Station and you can view the Devils Marbles (Karlu Karlu) on your way to visiting the magnificent
UNESCO World Heritage Site
also known as Ayers Rock.
Another thing to think about when planning an adventure tour to Uluru is how you want to experience your time while you are at this important spiritual site of the local Aboriginals. Once at Uluru you will want to take a hike around the base of the 348 meter tall rock formation, walk through one of the visitor's centers that are packed with interesting Aboriginal culture explaining their way of life and you will learn about the spiritual nature of Uluru.
There are fabulous photograph opportunities in morning during the sunrise and your eyes won't believe changing colors from orange to red to purple at Uluru during a sunset. Most people traveling to Uluru also include a day trip to neighboring Valley of Winds in Kata Tjuta (the Olgas) National Park where you will view 36 unique rock formations.
Budget adventure
Uluru tours
are more popular with younger backpackers and people under 40 years of age. Budget traveling is not glitzy or glamorous at times. For instance, there are three or four day budget adventure tours that range in price from $399 AUD to $490 AUD offering basic camping amenities and a couple of luxuries like a hot shower and all your meals. You will travel from
Alice Springs
in a comfortable air-conditioned minibus until you reach your designated campground that boasts a beautiful view of Uluru. Sleeping is under the stars in an authentic Aussie Swag bag around the fire or perhaps a tent. Budget traveling allows you the chance to experience a more authentic adventure at times.
If you have more time and want to take in more sites along the way then maybe an adventure tour to Uluru by 4wd vehicle is more suitable to your palate. Traveling by 4wd vehicle adds a little bit more comfort and time to explore more. These small group tours also start in Alice Springs and visit many of the same places but in a different style and fashion of travel.
On the
4wd Uluru adventure tours
you travel more ground in an air-conditioned 4wd vehicle and take in more remote landscapes with plenty of opportunities to cross rivers, take a dip in a crystal clear river, and spot hundreds of species of wildlife from crocodiles to birds to kangaroos. Planning an adventure tour to Uluru with a 4wd vehicle affords you the option of visiting a few more special places too like Watarrka (Kings Canyon) National Park where you view red rock cliffs that plummet 100 meters and you walk through the Lost City and Garden of Eden.
A 4wd Uluru adventure tour also includes a few more luxury amenities. You can expect to sleep in fixed tents with beds and at times there are nearby hotels you can pass the night in. These types of tours also offer other upgraded amenities like flush toilets and hot showers. For a 4wd adventure tour of three or four days you can expect to spend $699 AUD to $1,299 AUD depending on the number of days you want to spend in this special place of the world.
Now there are other things to plan too for an adventure tour to Uluru. You will need to bring the appropriate clothing for the time of year you are visiting. A good comfortable pair of hiking shoes is important too and you will want a superb hydrating system to keep your body up to speed. Other items you might need to consider include cameras, binoculars, bug netting, and sunscreen.
Like any good adventure in life planning is the key to success. The ideas above will help you decide on what type of experience you want to have when you travel to Uluru. We hope the information leads to an incredible experience while visiting this special place on the planet.