Canberra On a Budget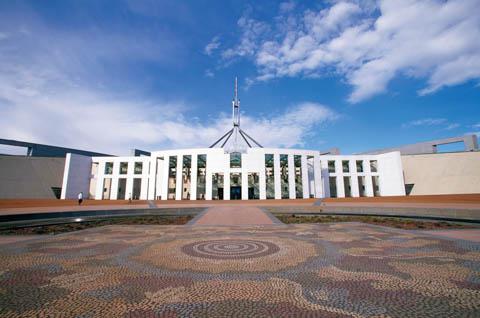 There is something special about the capital city of Australia. Canberra's not just a wonderful spot for outdoor adventures. It's a city completely designed and built up around the coast of an artificial lake. When architects Walter Burley and Marion Mahony Griffin proposed their plans for Canberra it was met with a lot of criticism. Many people thought it would be a "waste of a good sheep pasture."
When it was first built it was filled with politicians and people who worked for the government so it took a while for Canberra to develop its own culture.
Sights
While the capital city is a sight in and of itself, there are plenty of things to add to your sightseeing list. For starters you'll want to learn the history and culture of the city at the National Capital Exhibition. Here you'll learn about the planning and building of Canberra with a great view of Lake Burley Griffin.
The Australian War Memorial is more than a memorial – it's one of the country's leading museums displaying Australia's military history. You c an easily spend an entire day wandering through exhibits of equipment, memorabilia and battle scenes.
To see the largest collection of plants and wildlife in the country, spend some time at the Australian National Botanic Gardens. This is a great way to spend an afternoon – pack a picnic and enjoy. If you happen to be around n the summertime, look into the jazz evenings held in the gardens.
If it's a full view of Canberra you're after, head to the Black Mountain Tower. This communication tower rises above the summit of Black Mountain giving visitors a 360 view of the whole city and surrounding countryside.
Neighborhoods
Canberra is divided in half by Lake Burley Griffin – named for the architects that designed the city. The north side of the lake is home to the central shopping and commercial area known as "the civic." On the south side of the lake you'll find the parliamentary triangle and embassy area. Additionally, there are several suburbs surrounding central Canberra. Belconnen and Gungahlin are closer to the north while Tuggeranong and Woden are more southern.
Activities
The beautiful man made Lake Burley Griffin offers plenty of activities for tourists of every kind. You can hire a paddleboat, canoe, kayak, or take a scenic cruise or simply walk around the lake.
There are several spots just perfect for mountain biking in Canberra. Many of them are considered some of the best in the whole of Australia. If you're visiting in October, check out the world's largest 24-hour Mountain Bike Race.
For a little more relaxing activity, try touring the wineries around Canberra. These cool climate wines are well known and respected, and there are 33 within 35 miles of Canberra. Take your pick.
Food and Dining
There are plenty of places to eat in Canberra, but remember that most places will be closed on Sundays. Given this city's unique past and growth, the restaurants really do run the gambit. You'll find influences from every major culture – Italian, French, American, Asian, etc. Along with that, you'll find prices from top to bottom. Whatever you're in the mood for can likely be found in Canberra.
Transportation
Riding the bus around Canberra is cheap and relatively simple. Beware of the heavy traffic on inter-town routes. During weekends and off-peak hours, schedules can vary, so be sure to double-check your timetable. If you're going to need to change buses, you'll want to ask for a transfer ticket that allows you to board as many buses as you need to arrive at your final destination. Before getting on board, tell the driver where you're going and ask for your options. Some buses take longer routes to get to relatively close places. Also, note that buses don't run between midnight and 6 am, or after 7 pm on Sundays or public holidays.
Canberra has a very well developed network of cycling paths, should you decide biking is more your style. There are bike racks to lock up your bikes at most shopping centers and tourist attractions, and you must wear a helmet.
Renting a car is also an option, but beware your lead foot. Canberra takes speeding very seriously with the most speed cameras per capita in the whole country. Also, bear in mind that there are very few fuel stations on the main roads.
Related:
Looking for a party? Find a
hostel in Sydney
,
Melbourne
,
Cairns
, or along the
Gold Coast
.