What sets them apart?
This smaller hostel has a reputation for being a quiet but fun place to stay. With a terrific location in Eixample, very close to the Gothic Quarter and Plaza de Catalunya, you really can't go wrong here if you've come to explore Barcelona, make some friends, and have some time to relax.
Hostel Personality
Who's staying here?
As one of the more quiet hostels in Barcelona, most of the guests here are budget travelers and young backpackers who have come to explore the city, make some friends, and relax in a comfortable and safe environment.
Insider Tip
Ask the staff to turn on the air conditioning or the fan if it gets hot.
Soul Backpackers Barcelona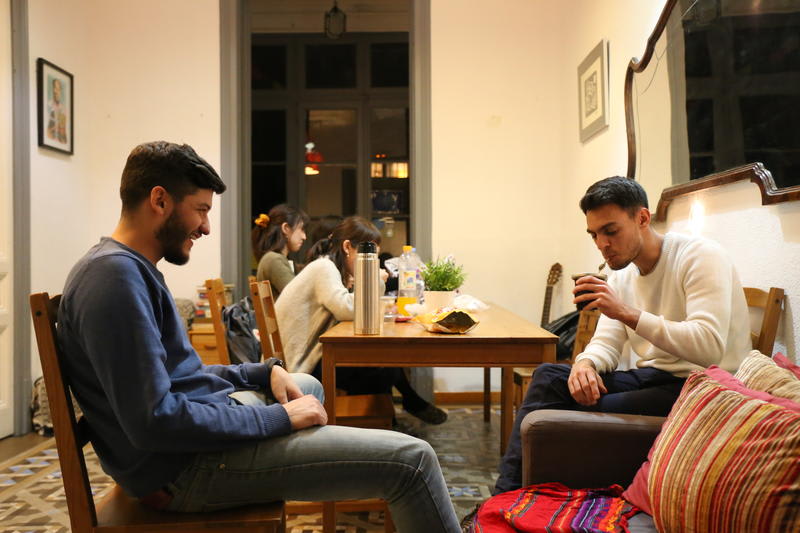 The Soul Backpackers Barcelona hostel has everything a traveler would want in a small hostel. First of all, the location is fantastic - it's within walking distance to the Gothic Quarter and Plaza de Catalunya, as well as many of the shops and restaurants in Eixample.
The staff members are fantastic. They keep this quiet and cozy hostel running smoothly, and they make sure that everyone is taken care of, feeling safe, and having fun.
This hostel has a quiet and comfortable vibe where people like to relax, chill out, and get some sleep at night. Those who stay here are generally here to see Barcelona during the day time and get some sleep at night. The various rules of the hostel are to help people sleep, as they shut everything down at night. However, plenty of social opportunities can be had here, as during the day everyone is outgoing and interested in the hostel community.
The Facilities
Dorms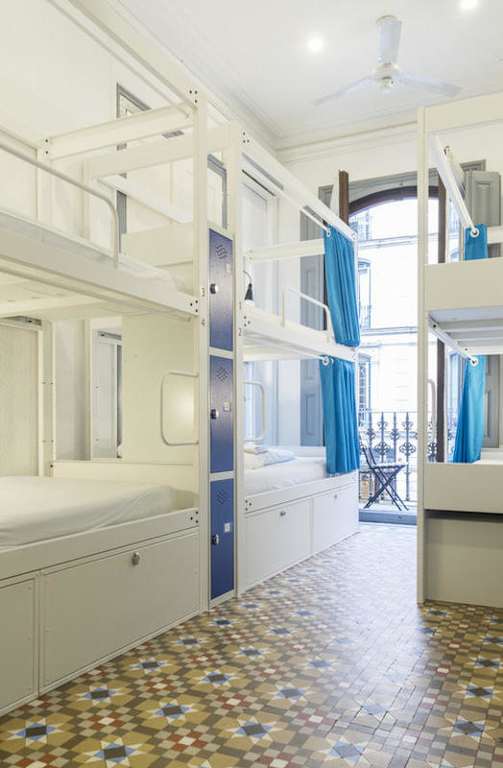 Dorms are the only rooms offered here, and they come in sizes of 4, 6, or 10 beds. A female-only dorm room is available. All bathrooms are on the hall and not in the rooms.
Dorm beds have privacy curtains, lights, and plugs. Larger lockers are under the beds, and smaller lockers for personal items are also available (see the photos for more details). Some of the rooms have balconies which look out onto the Eixample neighborhood, too. Air conditioning and fans are available, but ask the staff to make sure they are on and running. Linens are provided, too.
Bathrooms
The bathrooms on the hall are modern and kept clean. Hair dryers are provided, and towels can be rented if you don't bring your own. Plenty of hot water is available.
Common Areas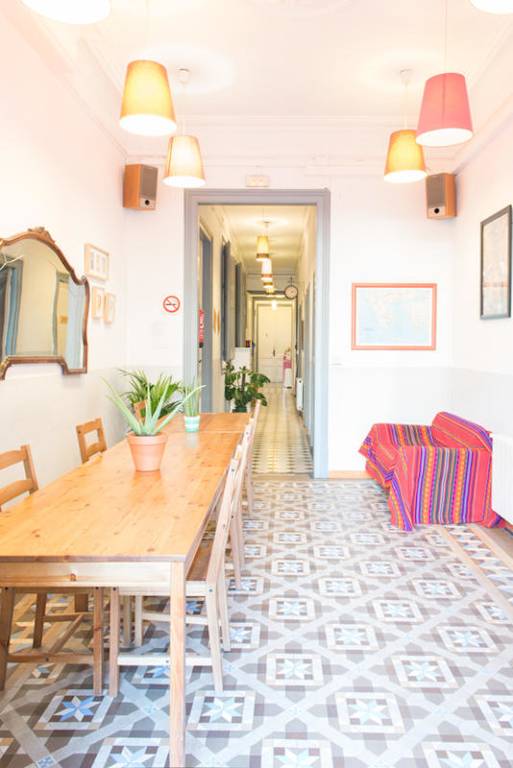 The common spaces are nice in this hostel, and make a great place to relax, hang out, and meet other guests. The communal kitchen is a good spot to cook meals (they have an oven). People usually hang out at the long dining room table to eat meals, check messages on their computers, or plan their outings around Barcelona.
Outdoor Space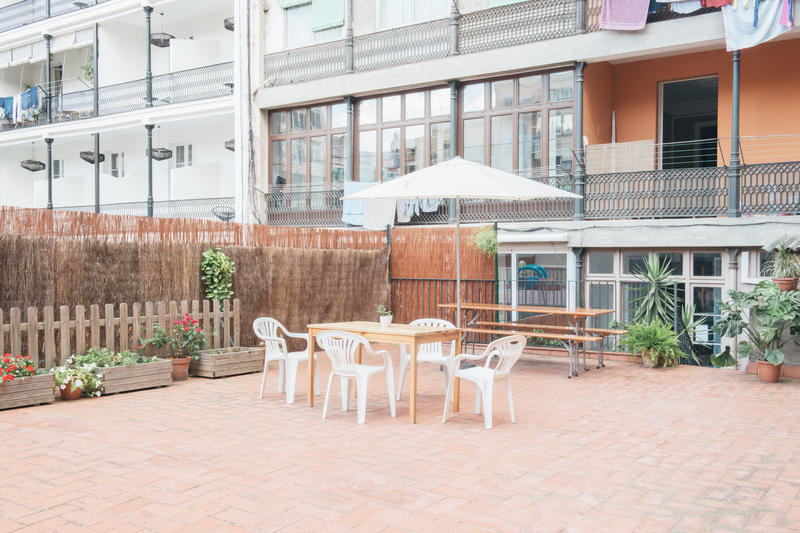 From the dining room, doors open to a small courtyard which then opens up to a much larger patio terrace area. This area is spacious and is a very nice spot to relax, chat, and get to know the other travelers at the hostel. They have a BBQ grill, hammock, ping pong table, and plenty of seating around a few tables.
The Location
Eixample
The Eixample neighborhood is where the old world charms of the Gothic Quarter merge into modern Barcelona. Here, many famous museums and attractions can be found, as well as plenty of restaurants, bars, shops, churches, and other sights. Public transportation in this part of town is very common, and the streets are laid out in an orderly fashion, so it's hard to get lost.
What's Nearby?
With a terrific location in Eixample, somewhat on the border of the Gothic Quarter, you really can't go wrong here. Walk a few blocks to the southeast and you'll be in the Gothic Quarter. Or, walk to the southwest and you'll be at Plaza Catalunya which is the beginning of both the Passeig de Gracia and Las Ramblas. From here you can get anywhere. The local neighborhood is full of shops, restaurants, bars, cafes, museums, modernist buildings, and more. See more of
what to do in Barcelona here
, or read our
Ultimate Guide to Barcelona
.
Nearby Transportation
Barcelona's metro system is an efficient and affordable way to get around town. The Soul Backpackers is just one block from the Girona metro station, which is on Line 4. From here you can pass by Passeig de Gracia, the Gothic Quarter, and Barceloneta Beach in just a few stops! Or head in the other direction to get to Gracia. A few other metro stations are nearby within walking distance as well, which can connect you to other parts of the city.
The Arc de Triomf regional train station is nearby as well. From here you can easily get out of the city for a
day trip to the areas outside of Barcelona
such as Costa Brava or Montserrat.
Activities
Free walking tours of the city are offered here on a daily basis. This is a nice way to get to know the city, and also get to know some of the other guests. Breakfast is also served every morning (for a small fee), and the community atmosphere during this time is quite nice. Everyone can chat and get to know one another, and make plans to see Barcelona.
Amenities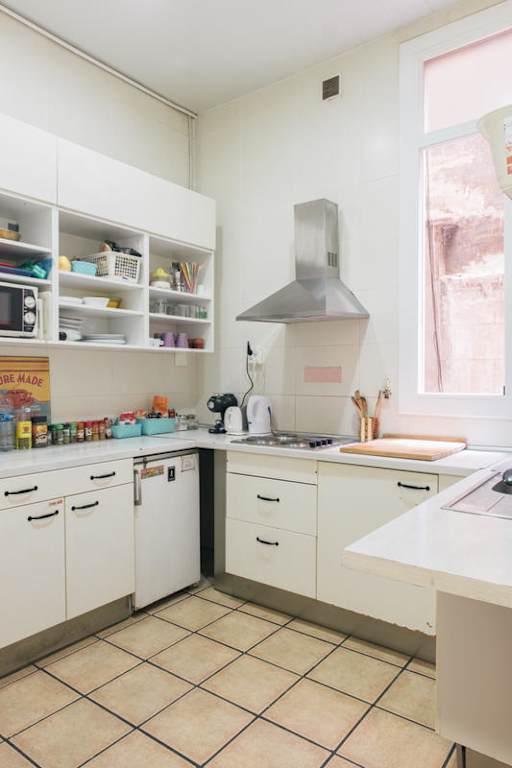 Even though this hostel is fairly small, a full list of nice amenities is offered. In addition to the terrific dorm rooms (see above), the hostel offers a very nice shared kitchen. Standard amenities such as free Wi-Fi, lockers, luggage storage, adapters, and elevator, laundry, travel information, and a TV with DVD's are also provided.
Staff
The staff members here are super helpful and friendly. They go out of their way to make sure that a small community feeling is kept here, and that this hostel becomes your home away from home. They stay on top of any issues that the facilities may have, and they can help anyone with their travel plans, too.
Heads Up
This is a quiet hostel, so anyone looking to party should go elsewhere. Also, some of the facilities are a little dated, but overall they are comfortable. The perks outway any negatives here, as this is generally a highly regarded hostel to stay in.
Soul Backpackers Barcelona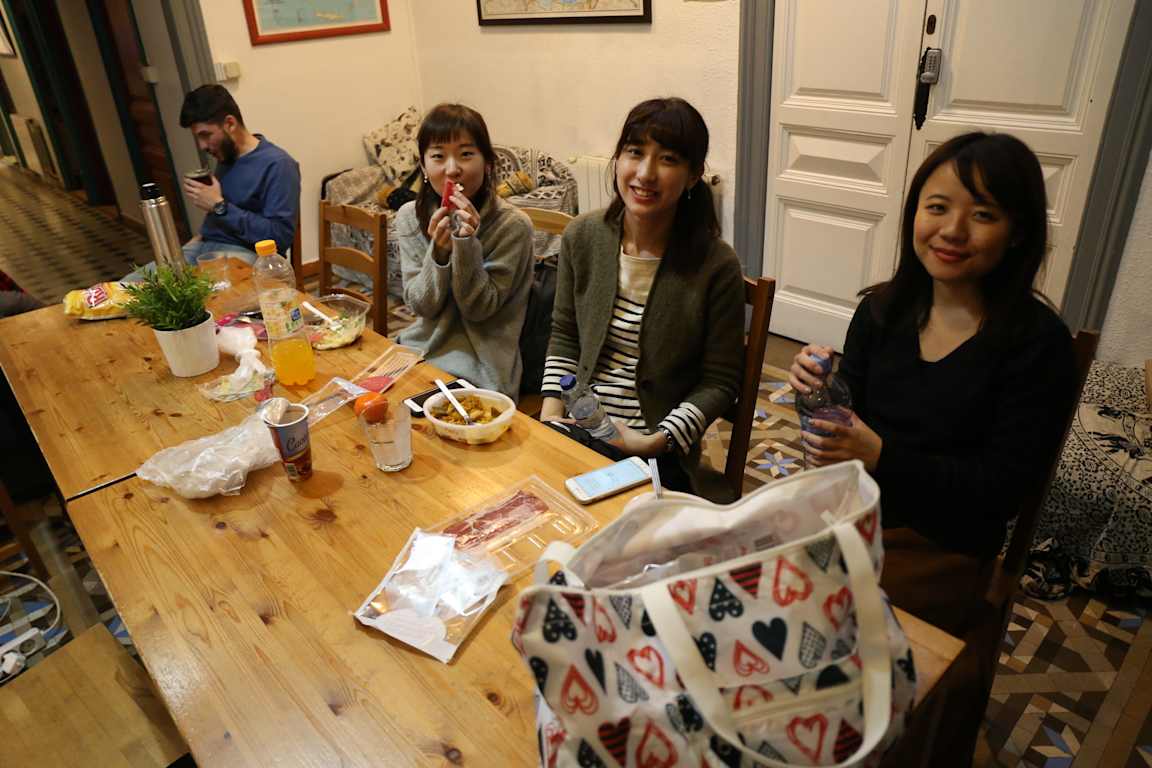 Do you have a favorite hostel that you would like to review? Let us know!