Should you visit Austria or Belgium?
In recent years, Belgium has grown in popularity as a travel destination in Europe. Many people spend some time in Belgium as they travel around Western Europe. Austria is another popular country to visit with a beautiful landscape and a fascinating culture. Each country has its own unique offerings and makes a great place to visit while you're in Europe. It's relatively easy to integrate a trip to Belgium in to a trip to other parts of Europe because it's a small and centrally located country. One great perk about visiting Belgium is that you can pick one base, and explore the country with several great day trips. The transportation network is excellent as well and if you don't want to spend a lot of time packing and unpacking, this is the way to go.
Austria is a very beautiful country to visit. It has a large amount of beautiful scenery packed into small area. The landscape is truly breathtaking and it's hard not to be impressed by the natural beauty of the country.
Belgium and Austria are comparable in price. Accommodation and food is moderately expensive by Western European standards. Both countries also have reliable transportation and a decent network of hostels for budget travelers.
When is the best time to visit Austria and Belgium?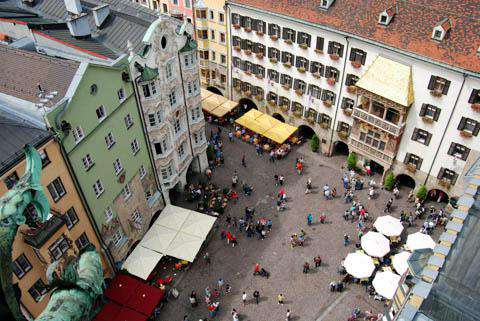 Belgium is a great country to visit anytime between April and October. There are a variety of music festivals during this time and the weather is quite pleasant. The crowds usually peak during the months of July and August, which is also when the prices are the highest.
The best times to visit Austria depends on what you hope to do. If you're going to spend time in the mountainous areas, then the peak seasons are the summer hiking months and the winter months for winter sports. If you're planning to stay in the cities, then the country is really a year around destination. The Christmas holidays are a popular and fun time to visit. Peak time is still during the summer months, but the spring and fall can be a beautiful and affordable time to visit as well.
Why are Austria and Belgium comparable in price?
Both Austria and Belgium are moderately expensive places to visit by Western European standard. Each country has a wide selection of accommodation that includes high end hotels, moderately expensive guesthouses, and budget hostels. Transportation between cities and tourist spots is also readily available, so the ease of travel in comfortable.
What are the most expensive and cheapest cities and regions in Austria and Belgium?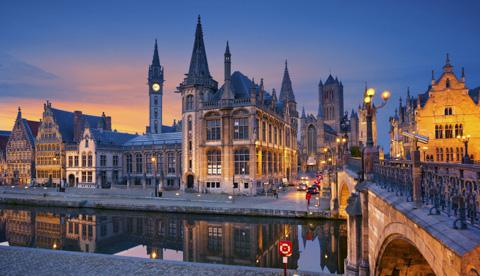 Prices in Belgium are relatively consistent throughout. It's possible to find affordable hostels in most cities and towns, and there are a variety of restaurants with reasonable options as well. Travel times are also quite short within Belgium, so the cost of traveling between locations is reasonable.
Vienna is one of the more expensive destinations in Austria. Also, if you're hoping to do any winter sports in the Austrian Alps, then prices can become expensive as these activities are not cheap. How much you spend in Austria really depends on what you want to do, not so much where you go.
How you can save money when visiting Austria and Belgium?
It's easy to visit either Belgium or Austria during the spring or fall when the prices are a bit less and the crowds aren't as intense. If you want to save some money then this is a great time to explore the area.
Belgium can be explored through a series of day trips. Pick a base and then spend some time in nearby towns. This will give you a feel for the country in a shorter amount of time.
Buses are almost always cheaper than trains, so look into all of your transportation options before buying tickets.
Think about what activities you want to do in Austria and Belgium and look for deals. Are you interested in winter sports? Hiking? Shopping? Also consider the season before you make reservations to make sure you get the best bang for your buck.
Head to a local market and pick up some local produce and cheese. A picnic is a great way to enjoy local specialties without paying for an expensive sit down meal. It also lets you enjoy the atmosphere of the area.