Should you visit Greece or the Czech Republic?
Greece and the Czech Republic are both very different countries, but each country has a lot to offer visitors. Greece is one of the most popular tourist destinations in Europe, and it attracts visitors who come to experience the beautiful islands, ancient towns, and unique history. Whether you're interested in archaeology or just want to hang out on the beach, then Greece has something for you.
The Czech Republic is another popular country for visitors. The most famous destination in the Czech Republic is Prague, and many visitors choose to include this city on a bigger trip through Europe. If you have more time, it's worth exploring other parts of the country, as there are many cities and natural areas that are worth spending some time.
In the past, both the Czech Republic and Greece were considered affordable travel destinations in Europe. Prices have gone up significantly though, so it's hard to find the great deals of years past. In particular, Greece has become a more expensive travel destination as islands and restaurants cater more and more to cruise ship passengers. Still, there are affordable places to stay in both Greece and the Czech Republic. Hostels are available in the larger cities and if you get off the beaten path, you'll find some great affordable restaurants.
When is the best time to visit Greece and the Czech Republic?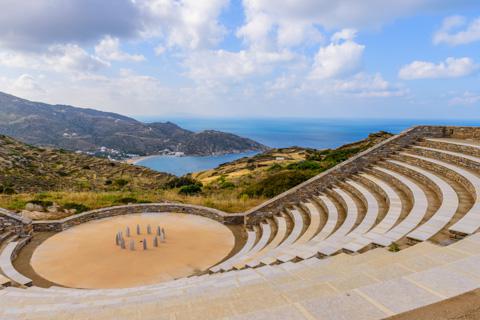 Like much of Mediterranean Europe, Greece is best visited during the spring and fall months when the weather is a bit cooler and you can avoid the heaviest tourist crowds. Summers can become quite crowded in the area and cruise ships are a common sight during this time. Prices also go up accordingly.
During the winter season, parts of Greece can become a bit more difficult to visit. There are less ferries that travel between islands, and many restaurants and hotels close for the season. As spring approaches, the weather starts to warm up and facilities open up again. Do take note that hotels can fill up quickly during the week of Easter, particularly in and around Athens.
The Czech Republic is a great place to visit year around. The winters can be cold, but the holiday season creates a special atmosphere in each country. Summers aren't as hot as they are in southern Europe, so even during the peak summer months, the temperature isn't too extreme. Prices are a bit higher during the peak summer months though, and crowds are more intense. Spring and fall are great times to visit either place, as temperatures are usually pleasant and the prices a bit more affordable.
Why is Greece more expensive than the Czech Republic?
Although Greece used to be considered an affordable European destination, it has grown into one of the most popular places to visit and prices have climbed accordingly. Cruise ships are a common sight on many islands and many restaurants cater specifically to cruise ship passengers. If you're an independent traveler, it's best to get a little off the beaten path so you can experience a more authentic side of Greece and save a little money. Even so, independent travelers often depend on ferries to reach the Greek Isles. This can become an expensive way to get around.
The Czech Republic is also more expensive than it used to be, but there are still deals available. The country still uses the Czech koruna instead of the euro, so exchange rates often benefit the traveler. The Czech Republic is also easier to travel around and there are usually buses that travel between most popular tourist destinations.
What are the most expensive and cheapest cities and regions in Greece and the Czech Republic?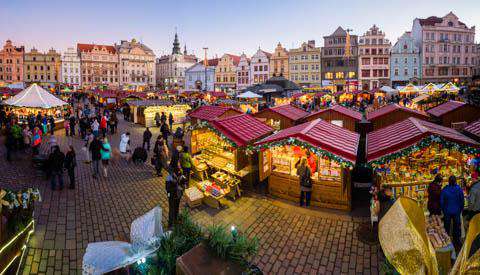 In Greece, the most popular island destinations like Mykonos and Santorini are actually more expensive than cities such as Athens. These islands are frequented by cruise ships, which can drive up prices at restaurants and even hotels and hostels are more expensive. Although cruise passengers do visit Athens, the city is quite large, so their impact on pricing is still minimal. Traveling to and from the Greek Isles can also be expensive, increasing the entire price of your trip.
In general, the larger cities and most popular travel destinations are the most expensive places to visit in the Czech Republic. Prague is the most popular travel destination in the Czech Republic. Most people want to stay in or around the city's famous old town, so prices in that area are usually a bit higher. Still, there are plenty of hostels and budget hotels to choose from, so it is possible to find a good deal.
How you can save money when visiting Greece and the Czech Republic?
Both Greece and the Czech Republic are more affordable during the shoulder seasons (fall and spring). This is when the crowds are a bit less and the weather is still pleasant.
If you want to save some money, travel slowly. Transportation costs can be expensive, particularly in Greece, so choose less places to visit that you can explore in more depth.
Take some time to just soak up the atmosphere. Don't feel like you have to pay for every tour and activity. Instead, just wander around the town and enjoy soaking up the atmosphere.
Stay with a local. It's possible in some places to rent a room in someone's home. This can be a fun and interesting way to experience the country so research your options in advance.
Eat where the locals eat. Restaurants that are geared toward tourists will inevitably be more expensive. Try to find a local eatery and you're sure to save a good bit of money.