Should you visit the Netherlands or Belgium?
In reality, a more common question is actually, should you visit Amsterdam or Brussels, as these are the cities where you're likely to spend the most time. Even so, both the Netherlands and Belgium have several great places worth exploring outside of these famous cities.
Amsterdam has a bit more of a personal feel. The architecture and canals make a beautiful setting with a lot to offer visitors. Brussels is a very international city and is the base for many international businesses and European institutions. This international vibe makes it a fascinating place to spend some time as well.
The Netherlands is a bit more expensive than Belgium. Accommodation can be quite pricey, even if you plan to stay in one of the many hostels. Restaurants are also very expensive, even by Western European standards. Ultimately, you should base your decision on what you want to see and what you enjoy doing while you're traveling.
When is the best time to visit the Netherlands and Belgium?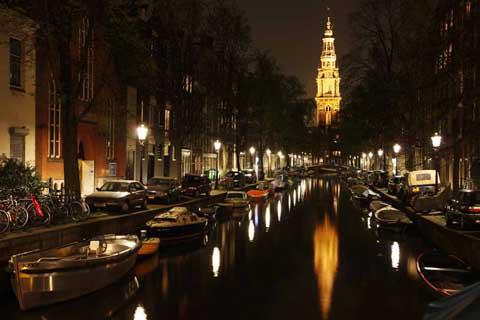 Belgium is a great country to visit anytime between April and October. There are a variety of music festivals during this time and the weather is quite pleasant. The crowds usually peak during the months of July and August, which is also when the prices are the highest.
The Netherlands is also a great place to visit during the spring, summer, and fall. The summer months experience mild temperatures that are still pleasant and comfortable. The best, and one of the most popular times to visit the Netherlands is between mid-March and mid-May when the country's famous tulips are in bloom.
Why is the Netherlands more expensive than Belgium?
The Netherlands, and Amsterdam in particular, is an expensive place to visit. Everything, from accommodation to food is expensive, even by Western European standards. Amsterdam is also one of the most popular cities to visit in Europe, and this demand drives up prices for even the most budget accommodation. Belgium is a bit less popular with visitors so there are still good deals to be found. It's also possible to base yourself in one place and explore the country with day trips, which can be an affordable way to experience Belgium.
What are the most expensive and cheapest cities and regions in the Netherlands and Belgium?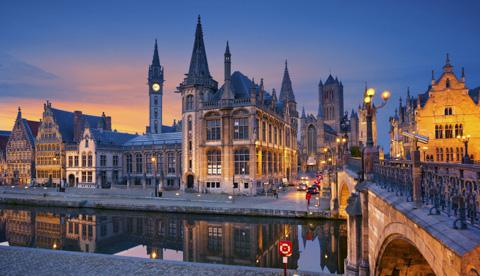 Prices in Belgium are relatively consistent throughout. It's possible to find affordable hostels in most cities and towns, and there are a variety of restaurants with reasonable prices as well. Travel times are also quite short within Belgium, so the cost of traveling between locations is reasonable.
Amsterdam is an expensive city to visit, and one of the most expensive places to go in the Netherlands. It can be difficult to find affordable accommodation and reservations are recommended well if advance, particularly if you're traveling during the peak seasons.
How you can save money when visiting the Netherlands and Belgium?
Both Belgium and the Netherlands are expensive places to visit, so consider the season you'll be visiting. In the Netherlands, prices can be higher during the spring months when the tulips are in bloom. This is a popular time to visit the area.
Both Belgium and the Netherlands can be explored through a series of day trips. Pick a base and then spend some time in nearby towns. This will give you a feel for the country in a shorter amount of time.
Restaurants in both Belgium and the Netherlands can be expensive. Instead of dining out, head to a local market and pick up some local produce and cheese. A picnic is a great way to enjoy local specialties without paying for an expensive sit down meal. It also lets you enjoy the atmosphere of the area.
Slow down and take time to really enjoy the cities and towns you're in. Exploring less places in more detail will give you a feel for the area and also save you money, because you'll spend less money on transportation.
Don't feel like you have to see and do everything. Instead of running from one activity to another, slow down and take some time to soak up the atmosphere. This will also help you save some money.