Should you visit Latvia or Poland?
Both Poland and Latvia have a lot of similarities as well as differences. Poland is one of the larger countries in central Europe. It's a deeply religious country and many religious holidays are also public holidays. Poland has both fascinating cities and beautiful countryside that includes forests, valleys, mountains, grasslands, and lakes. Warsaw is the capital and largest city in Poland, but Krakow is the cultural capital with an interesting old town and a beautiful market square.
Latvia is another fascinating country to visit. Most visitors head straight to Riga, which is the capital city and a World Heritage Site. Riga is also the largest city in the Baltic States and it has an impressive Old Town and a city center with interesting buildings and architecture. Outside of Riga, there are many interesting towns worth visiting including Liepaja, Kuldiga, and Cesis.
Although both Poland and Latvia are both very affordable when compared to other European countries, Latvia can be a bit more expensive than Poland.
When is the best time to visit Latvia and Poland?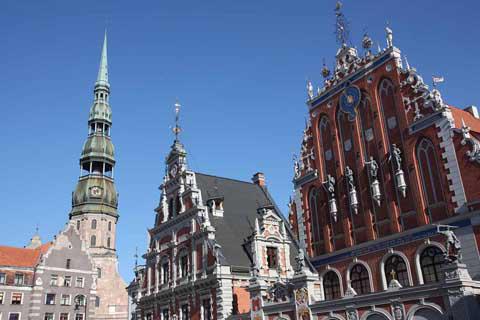 Poland is most popular during the summer months. During this time the temperatures are comfortable and sun is often shining. This is also when the crowds are at their peak and the prices are highest. The spring is a nice time to go hiking because this is when the flowers are in bloom. During the fall months the tourist crowds start to lessen and the forests turn to beautiful golden colors. This is also when there are many cultural events throughout the country. Winter can get quite cold and snowy. If you're interested in winter sports, then the southern part of the country is a popular winter destination.
Latvia, like much of the Baltics, is best visited during the summer months when the temperatures are warm and the sun is often shining. The summer season is short and runs from mid June to late August. By September, temperatures start to drop and the leaves turn colors. You can expect snow as early as November and the temperatures become quite cold. Temperatures can remain cold until well into April.
Why is Latvia more expensive than Poland?
Both Latvia and Poland are relatively affordable countries, but Latvia is a bit more expensive. Hotels and hostels are slightly pricier, as are restaurants and transportation. Although both countries are reasonable when compared to the rest of Europe, your dollar is likely to go a bit farther in Poland.
What are the most expensive and cheapest cities and regions in Latvia and Poland?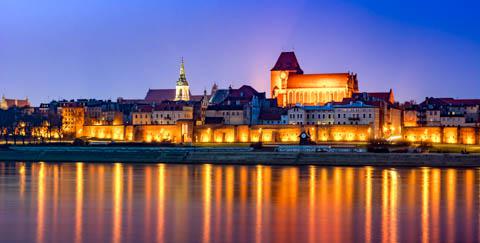 In both Poland and Latvia, the most popular tourist destinations and largest cities are often the most expensive places to visit. That being said, smaller towns and rural areas have less variety when it comes to accommodation and restaurants. The limited accommodation options are often not as budget friendly, so you may find yourself paying a bit more than you expect, particularly during the low season, when many places close their doors.
How you can save money when visiting Latvia and Poland?
When possible, take a bus. Buses are often cheaper than trains, and public transportation is almost always cheaper than renting a car.
Find local restaurants that aren't as popular with tourists. There are often cheap and delicious places to eat near universities. These local eateries are popular with students, who can't afford expensive restaurants.
Travel during the off peak season to keep prices a bit more affordable. In both Poland and Latvia, prices are highest during the summer months, when most visitors head to the area.
Find accommodation with a kitchen. If you want to save some money on food, find a place to stay where you can cook your own meals. This helps keep your food budget down and lets you explore the local markets.