Should you visit Finland or Latvia?
Both Finland and Latvia are beautiful countries in Northern Europe with a lot to offer visitors. Finland is part of Scandinavia, which is a notoriously expensive part of Europe to visit, while Latvia is part of the Baltics, which is one of the more affordable regions of Europe. Both countries have interesting cities, beautiful rural areas, and unique histories.
Finland is a more popular tourist destination and if budget is not a concern, it can offer a truly unique experience. Helsinki is the capital city, and it is a fun place to spend some time. Finland has many beautiful lakes that provide excellent fishing and outdoor opportunities. The country is also known for its outdoor sports year around. Skiing, snowmobiling, and ice diving are all popular activities.
Latvia is another fascinating country to visit. Most visitors head straight to Riga, which is the capital city and a World Heritage Site. Riga is also the largest city in the Baltic States and it has an impressive Old Town and a city center with interesting buildings and architecture. Outside of Riga, there are many interesting towns worth visiting including Liepaja, Kuldiga, and Cesis.
When is the best time to visit Finland and Latvia?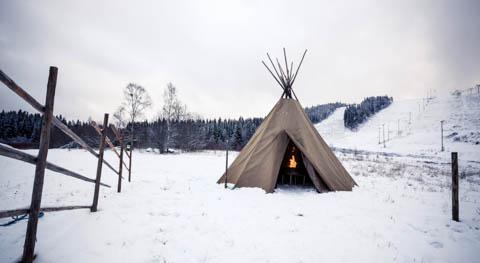 Both Finland and Latvia have very cold winters with plenty of snow. Most visitors prefer to visit during the summer months of June, July, and August. This is when the temperatures are at their warmest and the tourist facilities are open and operating at full capacity. In Finland, many residents take a holiday during the month of August, so prices can climb a bit during this time. Some popular tourist areas may also be a bit more crowded.
Fall in Finland is also a nice time to visit, although temperatures can start to drop as early as the beginning of September. Lapland is a beautiful area during these months as the colors turn to gold and orange. Many attractions do reduce their hours starting in September.
Winters are actually a bit milder in Finland than in other parts of Scandinavia, but temperatures are still very cold. This is an interesting time to visit the country because there are plenty of winter sports that you can enjoy including cross-country skiing, snowmobiling, and ice diving.
In Latvia, temperatures also start to drop in September. This is when the l eaves turn colors, but you can expect snow as early as November and the temperatures become quite cold. Temperatures can remain cold until well into April.
Why is Finland more expensive than Latvia?
Finland, like much of Scandinavia, is an expensive country to visit. The country has a much higher cost of living than Latvia, and everything from hotels to transportation are much more expensive. Finland also offers visitors a variety of organized activities, which can be quite expensive. If you want to save a little more, try to plan your trip independently and see if you can save a bit of money.
Latvia is part of the Baltics, which is a much more affordable part of Europe to visit. There are plenty of affordable places to stay, particularly in the capital city of Riga. Budget restaurants are abundant and transportation is much more affordable than in Finland.
What are the most expensive and cheapest cities and regions in Finland and Latvia?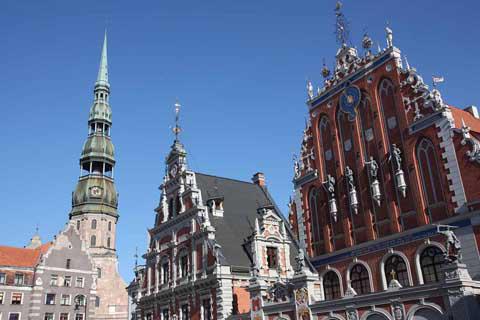 Finland is an expensive country to visit, regardless of where you go. Helsinki is the capital, and it is a relatively expensive city. If you're looking to save some money it is possible to find some reasonably priced hostels and budget hotels. Another expensive part of Finland is Lapland. Many travelers to this area book organized activities and excursions before they arrive. These activities and excursions can be very expensive and increase your overall daily budget. If you're hoping to save some money, do some research and figure out what you can do independently, which is often the cheaper way to go.
In Latvia, the most popular tourist destinations and largest cities are often the most expensive places to visit. That being said, smaller towns and rural areas have less options to choose from when it comes to accommodation and restaurants. The limited accommodation options are often not as budget friendly, so you may find yourself paying a bit more than you expect, particularly during the low season, when many places close their doors.
How you can save money when visiting Finland and Latvia?
In Finland, look into discount cards for specific cities to see if they'll save you any money.
Make reservations well in advance, particularly for trains. Prices tend to climb as the date approaches.
Taxis can be very expensive, so look into public transportation whenever possible.
Plan to cook some of your own food, as eating out is also a very expensive experience.
When possible, take a bus. Buses are often cheaper than trains, and public transportation is almost always cheaper than renting a car.
Travel during the off peak season to keep prices a bit more affordable. In both Finland and Latvia, prices are highest during the summer months, when most visitors head to the area.
Find accommodation with a kitchen. If you want to save some money on food, find a place to stay where you can cook your own meals. This helps keep your food budget down and lets you explore the local markets.