A very well maintained, clean and calm hostel. Staff was always helpful and friendly and the kitchen was very clean and well equipped. - Anonymous
What sets them apart?
This hostel's central location and clean rooms make it a convenient choice in Granada.
Hostel Personality
Who's staying here?
This is a large hostel that attracts travelers of many different ages. It has private rooms that are suitable for small groups and larger dorms that keep prices in check for budget travelers.
Insider Tip
The smaller dorms actually seem to be more bang for the buck, especially if you're not keen on sharing a bathroom with a bunch of other people.
Granada Inn Backpackers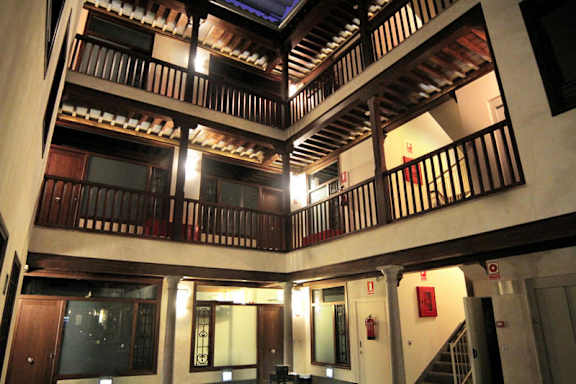 Granada Inn Backpacker Hostel is a popular option in the city center of Granada. The rooms are clean and comfortable and the location is very accessible to the many sights around town. The sangria nights are popular and fun with guests, and offer a great way to meet other travelers. The kitchen is convenient you want to save some money and prepare your own meals.
The Facilities
Dorms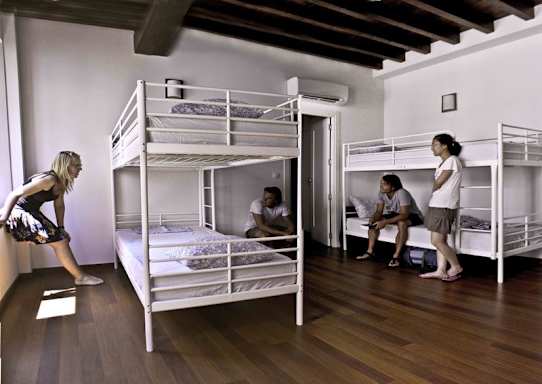 This hostel has dorms that sleep four, six, eight, ten or twelve people. The rooms and beds are basic but they're kept clean. There's a minimalist style with simple furnishings and security lockers for your belongings.
Private Rooms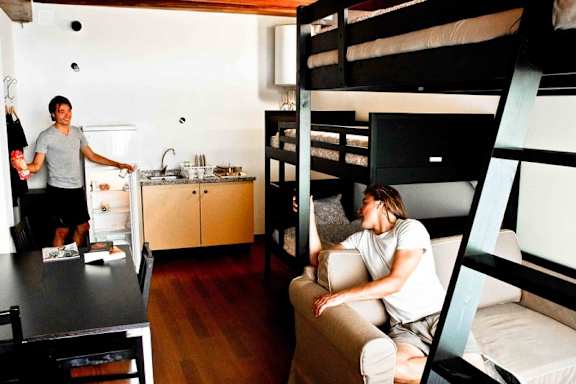 If you're traveling with friends, the group rooms or apartments may be the best option for you. You can even choose an apartment that has its own kitchenette. If you're traveling as a couple, you'll likely appreciate the studio or twin rooms.
Bathrooms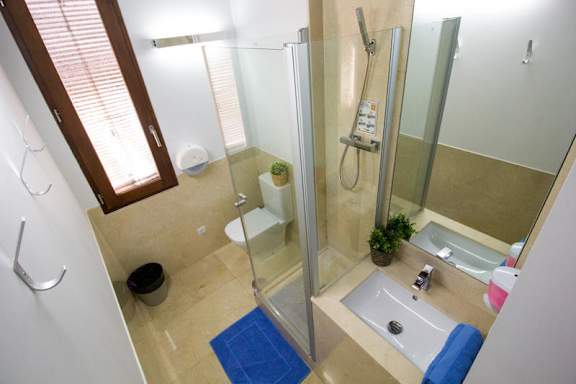 The rooms have ensuite bathrooms that guests can use. They can get a bit crowded if you're in one of the larger dorms, but they're cleaned regularly and are of decent quality.
Common Areas
The common room offers a nice place to hang out. You can grab a snack from the vending machine or catch up with friends back home on the public computer. There's also a shared kitchen available if you'd like to save some money and prepare your own meals.
Outdoor Space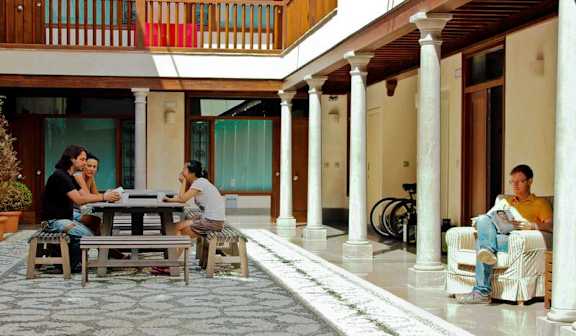 Head to the outdoor patio for the free breakfast every morning. This is also where the hostel hosts sangria nights, paella parties, and more. It's a nice place to soak up the Spanish sun.
The Location
Granada City Center
What's Nearby?
This hostel is conveniently located in the city center. It's about a ten minute walk from the cathedral and old town. You can reach Alhambra in about twenty minutes on foot. The popular Albaicin district is about 15 minutes away.
Nearby Transportation
Granada's main train station is about 25 minutes away on foot or you can hop on a bus and be there in a short ride. You can also catch a bus to Granada Airport at the Acera del Darro stop.
Activities
Many guests enjoy the sangria nights, which is great time to meet other travelers. There are also the occasional paella parties and free walking tours are available during the day.
Amenities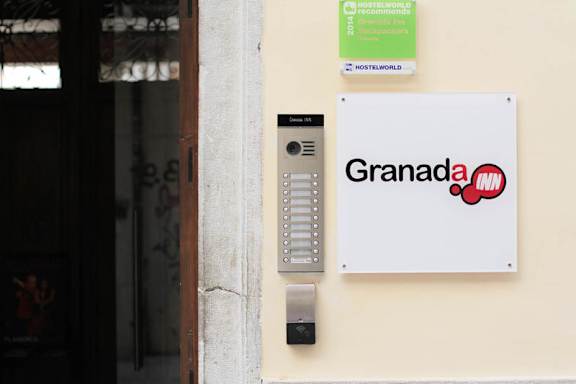 This is a large hostel with plenty of amenities for guests. There's breakfast served every morning on the patio or you can cook in a meal in the shared kitchen. Vending machines are also available. If you want to explore the city, rent one of the hostel's bikes. Luggage storage, wi-fi, and laundry facilities are also available.
Staff
The staff here are professional and helpful. Some guests feel that things feel a bit "corporate" but it's still nice to have reliable service that you can count on with a smile.
Heads Up
Many guests feel the larger dorms don't have enough bathrooms for the number of people. Some guests also feel this hostel has a bit of a "corporate" feel.
Granada Inn Backpackers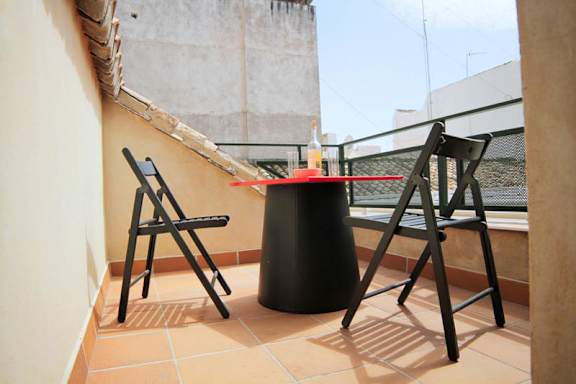 Do you have a favorite hostel that you would like to review? Let us know!