The location is excellent, super clean place rooms, good breakfast and friendly staff. - Anonymous
What sets them apart?
This is a charming little hostel in an excellent location at a very good price.
Hostel Personality
Who's staying here?
This hostel is all about location and affordability. It has a quiet atmosphere that attracts visitors who want to make the most of their time in Granada and enjoy a good night's sleep.
Insider Tip
If you're in a hurry, try to shower during an off time as things can get busier during peak times.
Old Town Hostel Granada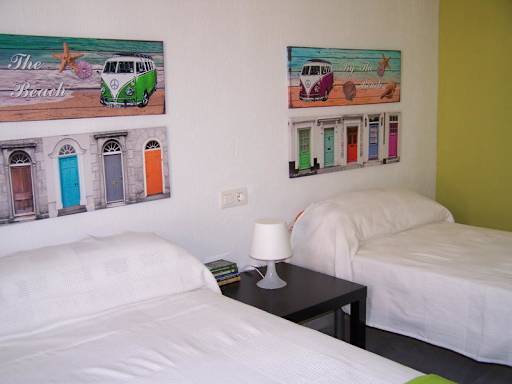 This charming little hostel has just a handful of rooms that are spread over three floors. There's a kitchen and dining room that guests can use, a fireplace that's nice during the winter months, and a terrace that's enjoyable during the summer months.
The rooms are simple and quiet. This is a hostel where most guests keep to themselves, but the owners are incredibly friendly and you'll leave feeling like you visited a friend's house.
The Facilities
Dorms
This hostel has six rooms total that sleep either 2, 4, or 6 people. The four and six bed dorms are either mixed or female only. The six bed dorm has both twin and bunk beds while the four bed rooms have only bunk beds. Do note there aren't security lockers in the rooms but there is a place you can lock up your small valuables.
Private Rooms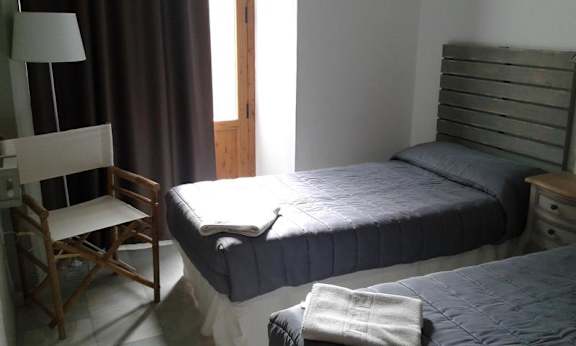 The twin private room is a great option for couples or friends who want a little space to themselves. The beds are twins, not a double, and there's a shelf and lamp available as well as some other basic furnishings.
Bathrooms
The bathrooms are clean and reliable. They can get a bit crowded during peak times, but this isn't much of a problem for most guests.
Common Areas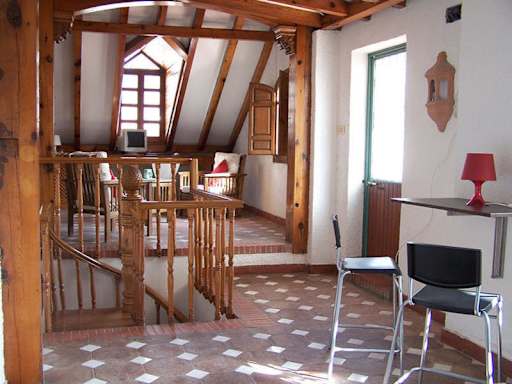 This is a small hostel with several cute areas where guests can hang out. On the upper level there's a common space with chairs and tables as well as a fireplace. Many guests enjoy sitting by the fire during the cooler months are reading a good book. There's also a dining area and kitchen that guests can use.
Outdoor Space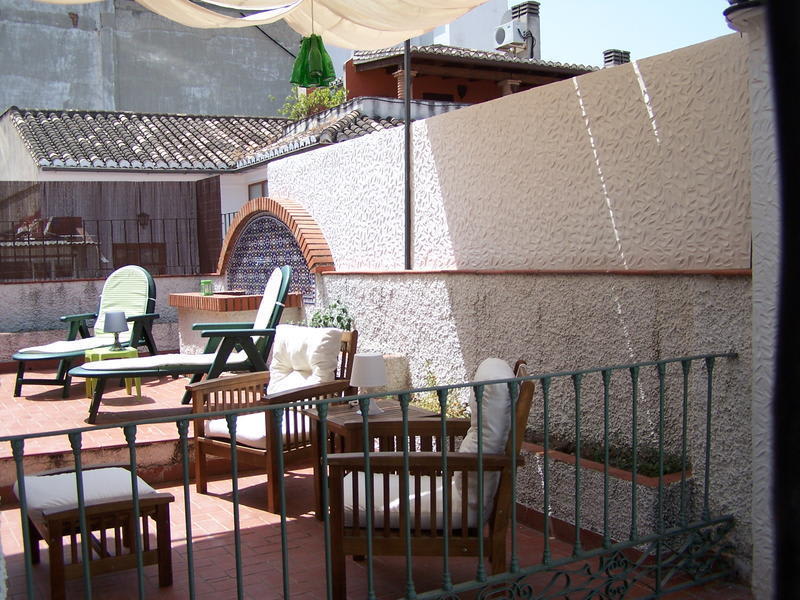 The rooftop terrace is the perfect place to relax when the weather is nice. There are comfortable chairs and a few nice places to lounge and rest for awhile.
The Location
Granada City Center
What's Nearby?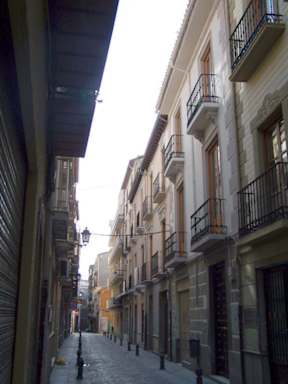 Granada Old Town Hostel is found right in the city center near many of the city's top sights. Despite being close to everything, it's in a quiet area where you can enjoy a relaxing retreat and a good night's sleep. Then head out and you'll be just minutes from great tapas bars and restaurants. The hostel is also just a five minute walk from the cathedral and the Albaicin district is just ten minutes away.
Nearby Transportation
The Granada Train Station is just a fifteen minute walk from the hostel and Granada Airport is about a 20 minute drive away.
Amenities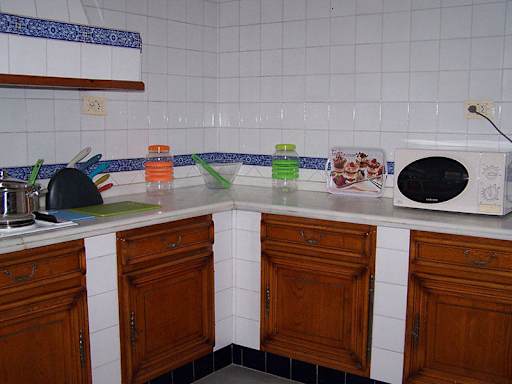 This is a small hostel but it has some convenient amenities. There's a simple breakfast provided free of charge every morning that typically includes different breads, jams, fruit, and coffee. There's also a kitchen available if you'd like to make your own meals. Wi-Fi is available throughout the hostel and luggage storage is available if you arrive early or leave late.
Staff
The owners here are friendly and helpful. They seem to take great pride in keeping the hostel clean and running smoothly. You can ask any questions you might have and they'll do their best to help you out.
Heads Up
This is a small hostel so don't expect the social atmosphere you typically find at larger hostels. It's a quiet place to spend a few days in a great location, but if you're hoping to meet a bunch of people, this may not be your place.
Old Town Hostel Granada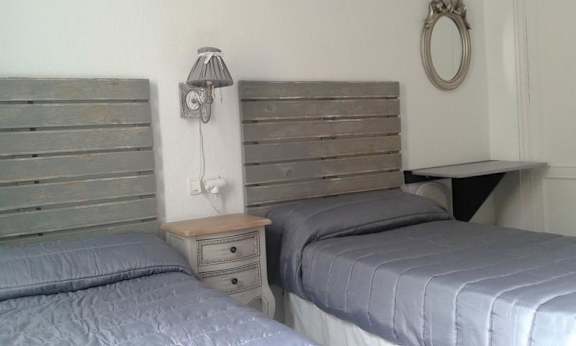 Do you have a favorite hostel that you would like to review? Let us know!