One of the best hostels I've stayed at for a long time! Great staff and a homely, laid back atmosphere in a great location. Very chilled out and great for solo travellers. The staff are very friendly and helpful. I was sad to leave! I definitely recommend joining the free tour as well that are available from the hostel. - Anonymous
What sets them apart?
This hostel is all about the social and inclusive environment. There are daily activities that everyone seems to enjoy, friendly staff that really love their jobs, and a laid back vibe that makes everyone feel welcome.
Hostel Personality
Who's staying here?
This is a true backpacker hostel with a community atmosphere, nightly parties, and always something going on. If you're looking to have a good time then this is your place. While it's very inclusive, the party vibe typically draws a younger crowd.
Insider Tip
If you don't like high beds, request a bottom bunk. The top bunks can be a bit tricky to get into.
Makuto Coliving House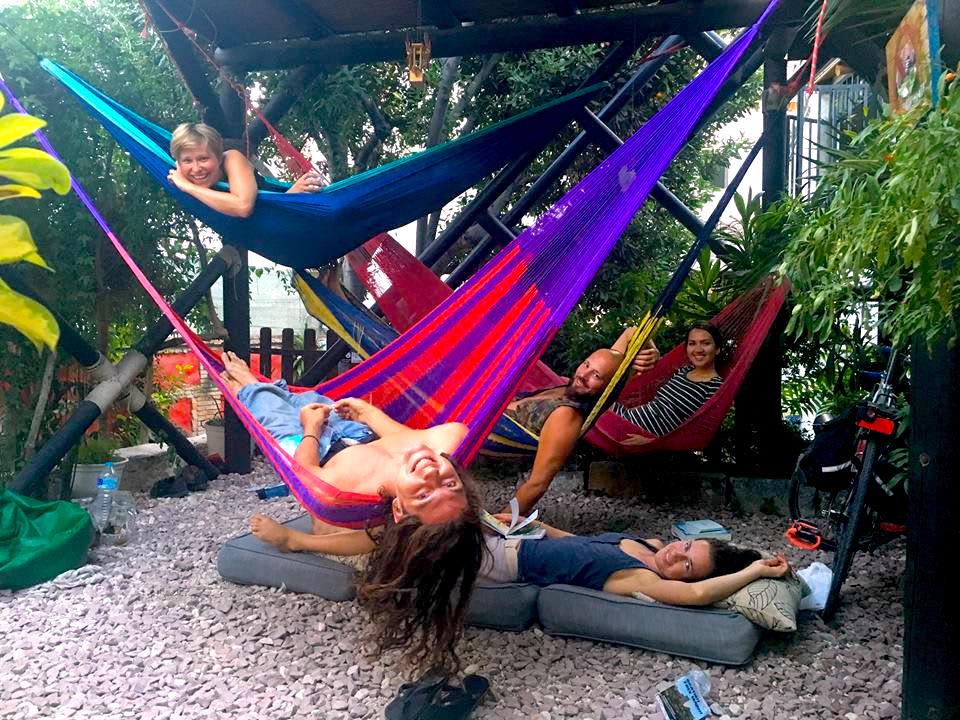 If you're looking for a true backpacker experience, then this is your hostel. Whether you want to relax in a hammock all day, which movies, play music, or join all of the daily activities, this hostel really has some thing for everyone. There's a bit of a party vibe, but the staff works hard to make sure everyone feels included.
The hostel is also very well located near everything you might need. There's a shared kitchen available if you want to cook your own meals, or join the family style dinners for a very reasonable price.
The Facilities
Dorms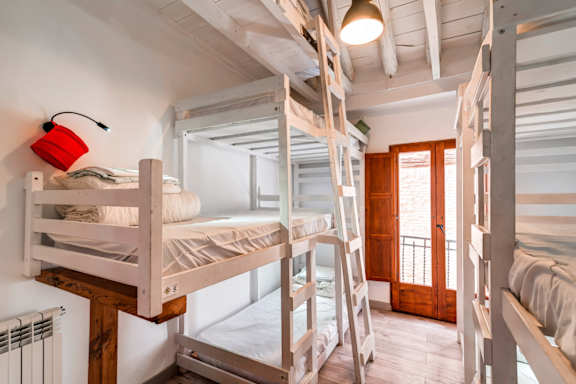 This hostel has four, five, six, and seven bed dorms that are either female only or mixed rooms. Some of the rooms have air conditioning (but not all). There's security lockers available and bed linens are included in the price of the room but towels must be rented if you forgot yours.
Private Rooms
If you're traveling with a small group, you can rent out an entire triple of quadruple room. This is a nice option if everyone wants to stay together and have their own space away from the crowds.
Bathrooms
Some rooms have private en-suites while others use shared bathrooms. Guests are provided with basic toiletries like shampoo and soap in the bathrooms. There are also hairdryers available that guests can use free of charge.
Bar
Makuto Backpackers Hostel has a small bar that's the perfect place to hang out and enjoy a mojito. Many guests like to get their night started here, and some stay around and party late into the evening. It's a great place to meet other guests in a friendly and welcoming environment.
Common Areas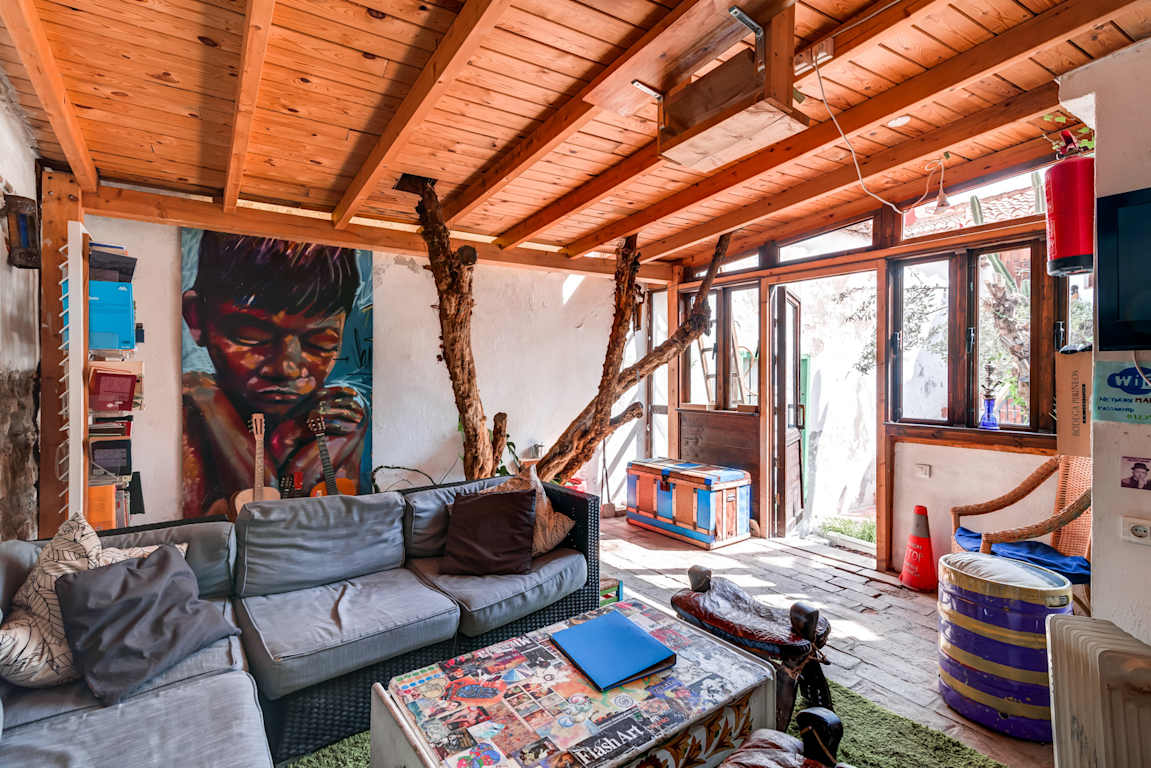 Inside there are very chill common areas where you can relax on the sofa, watch a movie, or play some music on the instruments that are provided. Guests love hanging out here, so there's likely someone else to chat with.
Outdoor Space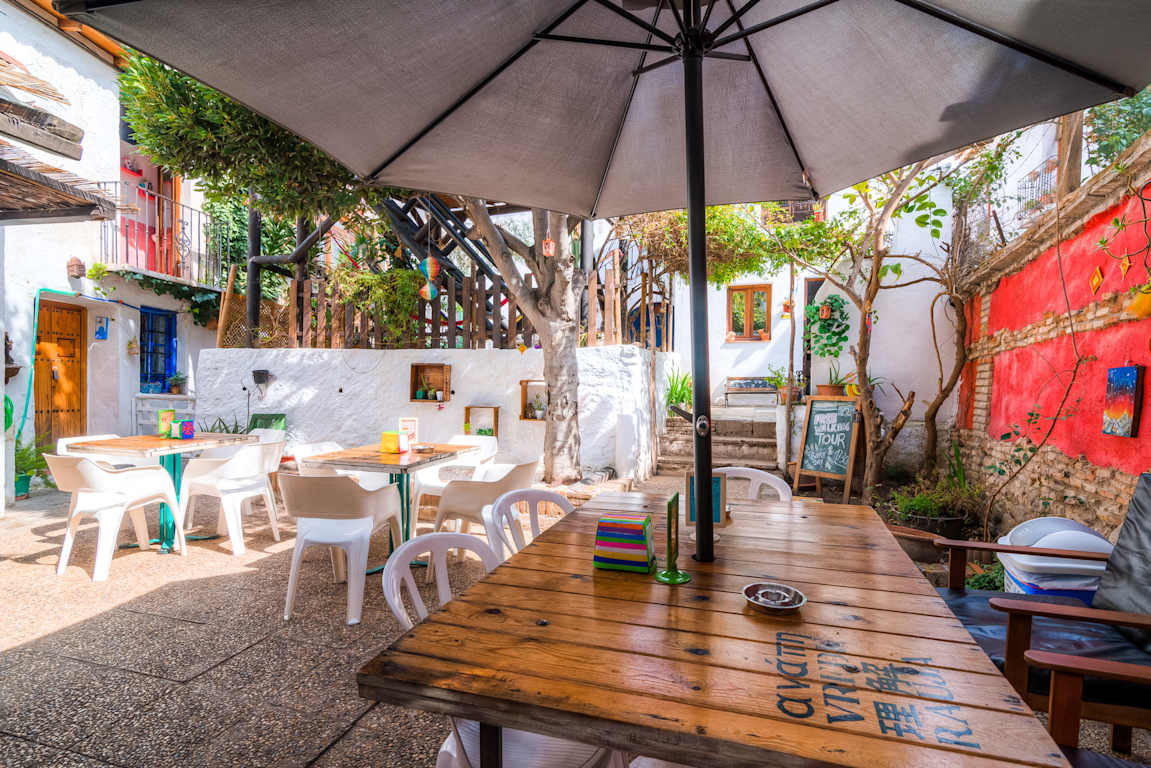 The outdoor hammocks on the patio are the perfect place to chill out for a while. You'll likely forget how long you've been there. Or you can head to the bar and grab a drink before you join your friends at the outdoor tables.
The Location
Albaicin
What's Nearby?
Makuto Backpackers Hostel is located in the historic Albaicin neighborhood. It's surrounded by many of Granada's top sights and the San Nicolas viewpoint is just a five minute walk away. This viewpoint offers impressive views of the Alhambra palace. Enjoy your time exploring the area with its many beautiful squares and impressive Arabic architecture. You can also reach the Santa Isabel la Real monastery in just minutes.
If you want some great food and drinks, head to Elvira Street, which has awesome tapas bars. It's just a five minute walk away.
Nearby Transportation
You can reach the hostel from the airport by taking a bus to the city center and getting off by the cathedral. Then it's less than a 15 minute walk to the hostel. Once you reach the hostel, almost everything you need is accessible on foot.
Activities
This hostel is all about the activities. There's a cheap family style dinner served every night which is the best way to meet other guests. They have regular barbecues as well. You can enjoy a mojito during happy hour or head out on a sunset walking tour of the neighborhood. During the day there are walking tours to nearby sights or they can organizing any number of activities for you with everything from paragliding to diving available. There always seems to be something going on here.
Amenities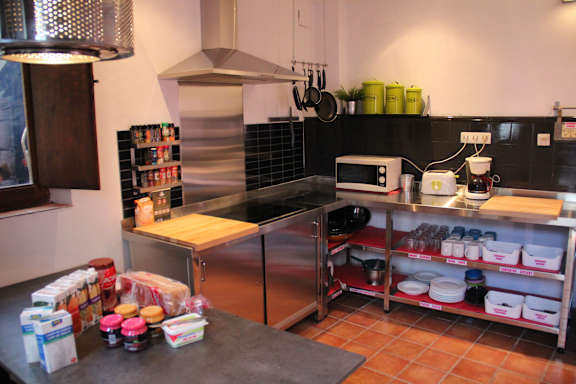 This hostel has a shared kitchen that guests can use as well as a complimentary breakfast provided every morning. There's all kinds of travel information available plus board games, PlayStation, and movies that you can choose from. The standard amenities are also available like Wi-Fi access, travel information, and security lockers.
Staff
The staff here are really who create the fun and inclusive vibe. Although they're not on-site 24 hours a day, they're readily available and organize a variety of events and activities for guests.
Heads Up
The reception area isn't staffed 24 hours a day and some guests had concerns about security.
Makuto Coliving House
Do you have a favorite hostel that you would like to review? Let us know!