Tucked away in a corner so things are nice and quiet but in a perfect location to walk to all the main attractions! Facilities were clean and staff were exceedingly friendly and helpful. - Kent
What sets them apart?
This hostel's central location and friendly staff make it a popular hostel with visitors to Granada.
Hostel Personality
Who's staying here?
This hostel schedules all kinds of activities, especially during the high season. It's an affordable and centrally located place to stay that appeals to young backpackers and people who want to take advantage of the city's nightlife.
Insider Tip
Bring a padlock for the security locker in your room.
Oasis Backpackers Hostel Granada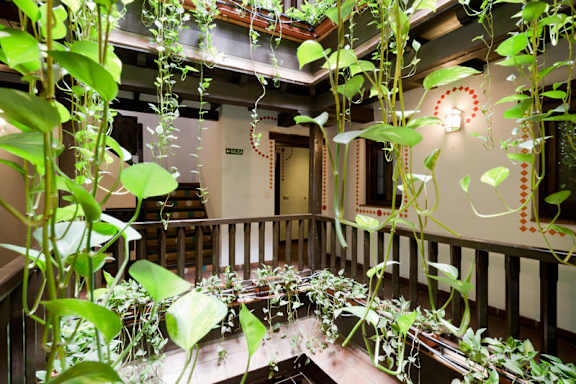 Oasis Backpackers Hostel Granada is another branch of the Oasis Hostel chain. It's located in the popular Albaicin neighborhood where you'll find lots of bars and places to explore. The hostel staff are great and they organize all kinds of activities for guests. If you want to make the most of the social atmosphere and activities, make sure you visit during the high season, as things can be much slower during the low season.
The Facilities
Dorms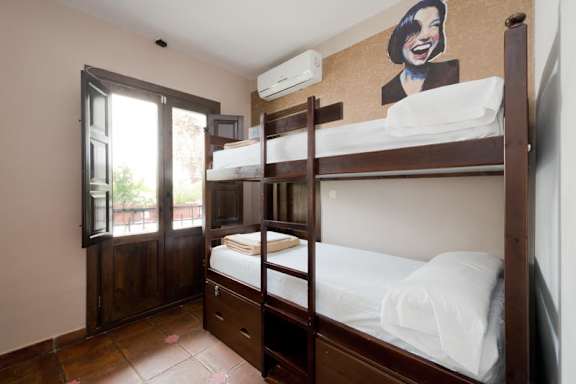 Dorms sleep four, six, eight, or ten people with co-ed and female only options available. The bunks are relatively comfortable but some of the rooms are a little small and can feel a bit cramped. There is a reading light for each bunk and security lockers are available. There's also a decent amount of natural light in most of the rooms.
Private Rooms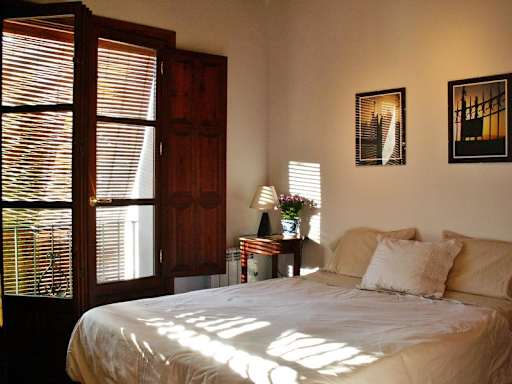 If you're traveling as a couple, you'll likely appreciate the double private room which has its own small balcony. It's a clean and comfortable room with decent furnishings and a good amount of space.
There's also a two bedroom apartment available that is very charming and well furnished. This is a great option for groups that want their own amenities like their own kitchen. It really is the perfect retreat in Granada.
Bathrooms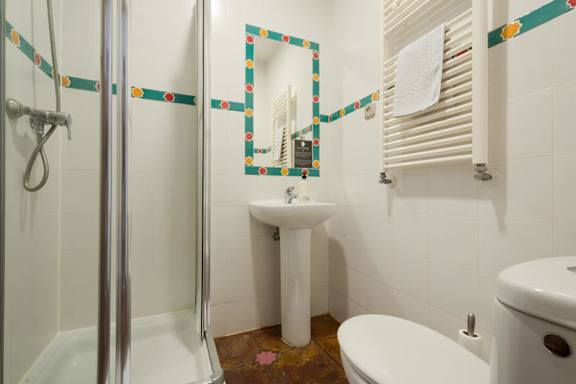 The bathrooms are decent but some of the showers on the higher floors have weaker water pressure. In general they're in good condition, but can get crowded during peak times so you may have to wait.
Bar
Head to the hostel's bar where you can enjoy a cold drink and swap travel stories with other travelers. The bar is the most popular with the longest hours during the peak summer months. During these months there are regular activities and lots of people who hang out in the bar.
Common Areas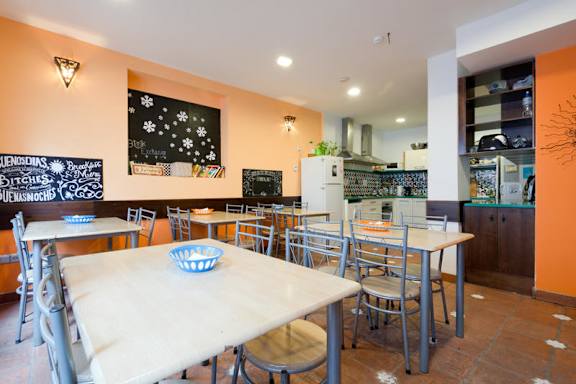 Inside the hostel are lounge areas with sofas as well as a dining area. You can use the shared kitchen to prepare a meal and enjoy it with other guests at a table in the dining space. The lounge has sofas and relaxing places to sit as well as a public computer that guests can use.
Outdoor Space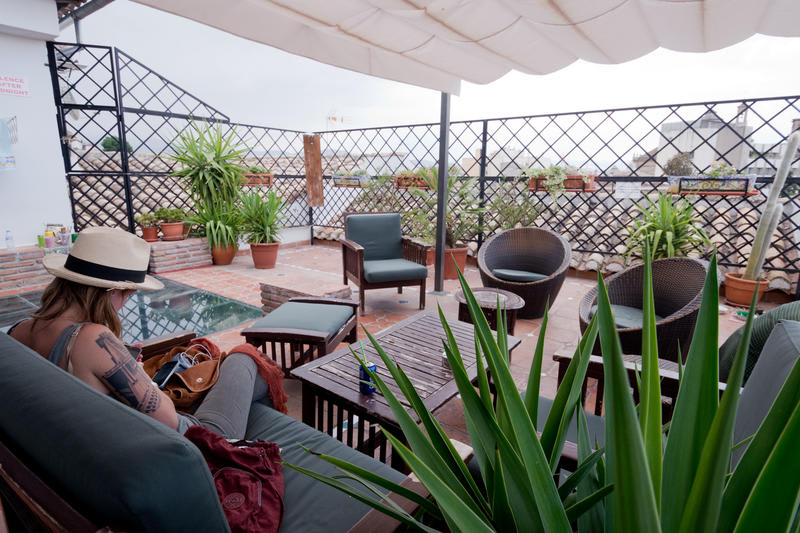 Head to the rooftop terrace to take in the views and relax in the sun. This is a great gathering place for guests who want to spend some time outside. There's plenty of comfortable seating and a bit of shade during the hot months.
The Location
Albaicin
What's Nearby?
Oasis Backpackers Hostel is located in the historic neighborhood of Albaicon. This area offers cobblestone streets and Arabic architecture. It's a wonderful place to explore during the day and at night it comes to life with many popular bars and clubs nearby. Despite being near everything, the hostel is actually located on a quiet street.
Nearby Transportation
The Granada Train Station is less than a mile away.
Activities
During the high season this hostel runs all kinds of activities for guests. You can enjoy tapas tours, group dinners, barbecues, and quiz nights. The activities are dependent on guest participation, so during the low season you'll find less activities to choose from.
Amenities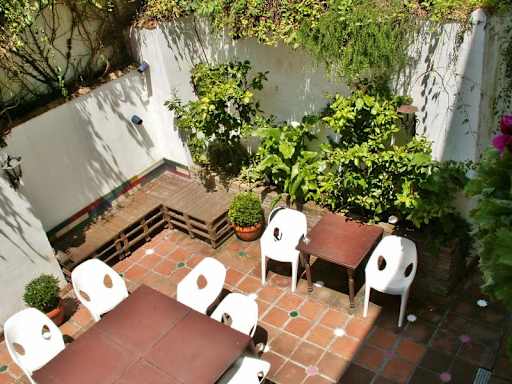 This hostel has many amenities for guests including laundry facilities, bike parking, travel information and luggage storage. There's a shared kitchen where you can prepare your own meals and breakfast is served every morning for a small price. It typically includes pastries, jam, and juice.
Staff
The staff here are helpful and fun. They're usually young travelers who enjoy Granada and want to make sure you have fun during your stay.
Heads Up
Some guests feel this hostel could be cleaner. They schedule a lot of activities, but when there's a low demand these activities get cancelled. If meeting other guests is a big priority for you, it's best to visit during the high season.
Oasis Backpackers Hostel Granada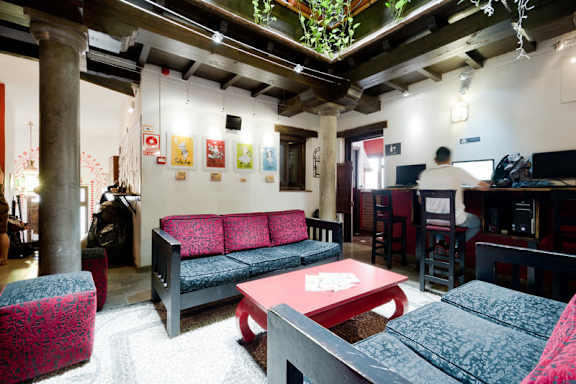 Do you have a favorite hostel that you would like to review? Let us know!