Great little hostel filled with awesome people, staff, and guests. Perfect central location. More of a backpacker vibe which I loved. - Stephen
What sets them apart?
This hostel is near all of the action with tapas bars right outside and everything else nearby. The owner is super friendly and there's a true backpacker vibe to the hostel.
Hostel Personality
Who's staying here?
This is a very small hostel with a real backpacker vibe. It's a diverse group, but many travelers are younger because it's very close to the party scene and is very affordable.
Insider Tip
There's a bar directly below the hostel so bring earplugs because it can get loud at night.
Hostel Cascabel
Hostal El Cascabel is a very small (18 beds) hostel with a real backpacker vibe. Everyone seems to be very respectful of space here, in part because your have to be. There's a small kitchen available that guests can use. It opens every morning at 9 A.M. This is also when the staff arrive.
The hostel owner is very friendly and guests really applaud his hospitality. This is a charming place to stay near some of the best tapas bars in town.
The Facilities
Dorms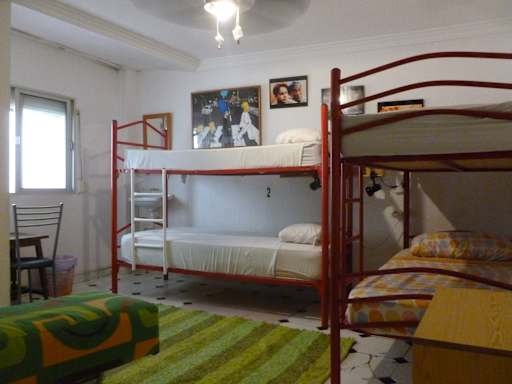 The dorms are kept very clean. There's a four bed and a six bed dorm that each have bunk beds. The top bunks are a bit low, so if you're taller it's probably best not to choose a bottom bunk. The rooms are colorful and well furnished, giving the hostel a very homey feel.
Private Rooms
There are also a couple of private rooms that have double beds and outdoor space. One room has a balcony and the other a small terrace. The rooms have the furnishings of a basic hotel room with towels and a small dresser provided.
Bathrooms
The bathrooms, like the rest of the hostel, are very clean. The hot water is reliable and the the fixtures are good.
Common Areas
This is a small hostel and there's not a lot of common space available to guests. There is a small shared kitchen where you can prepare a meal. It opens every morning at 9 AM when the receptionist arrives. This space is also shared with the receptionist.
The Location
Albaicin
What's Nearby?
While this hostel is definitely not a party hostel, it's located on one of the most lively streets in Granada. You can head out to any of the tapas bars alone Elvira Street and party late into the night without going further than down the block.
The hostel is also just a five minute walk from the cathedral and is 15 minutes from Alhambra. Nearby is one of the city's best shopping streets.
Nearby Transportation
You can easily catch bus 33 or 21 from the bus station, and there's a direct bus to the airport that leaves nearby on Gran via de Colon.
Amenities
This is a very small hostel with the standard amenities. There's a small shared kitchen, Wi-Fi access, and hair dryers available to guests. There's also laundry available.
Staff
The owner of the hostel is very helpful and friendly. The staff typically arrives at 9 AM when the kitchen opens. This is a small hostel and staff is not on-site 24 hours a day.
Heads Up
The hostel is located right above a bar which can be loud at times. The kitchen also has limited hours which frustrates some guests.
Hostel Cascabel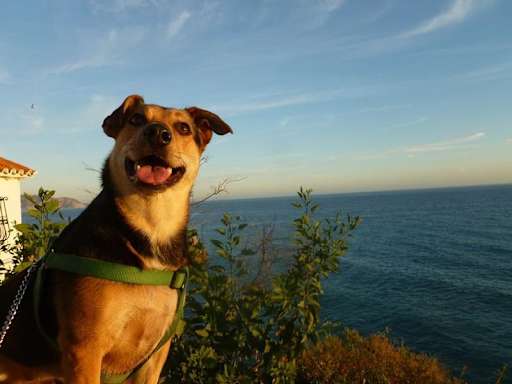 Do you have a favorite hostel that you would like to review? Let us know!