Location was perfect, reception staff were friendly and helpful, room had plenty of space to store belongings and the whole hostel was very secure as you needed to key to enter. Lovely hostel! - Anonymous
What sets them apart?
This hostel's affordability makes it a popular option for travelers who are looking for a low-priced option and a good deal.
Hostel Personality
Who's staying here?
This is a basic hostel that's very reasonably priced. It's a good option for backpackers and budget travelers who prioritize cost.
Insider Tip
Hang out at the rooftop terrace as there's a nice view.
Casa Al Sur Terraza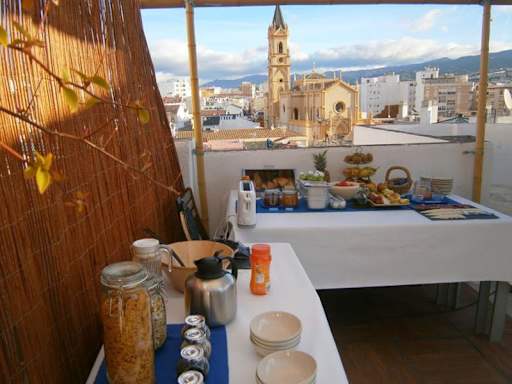 Casa Al Sur Terraza is located about a five minute walk from the center of the city. It's one of the cheapest hostels in Malaga and the rooms are basic but clean. There's a nice terrace with an impressive view of the city and a filling breakfast in the morning for a small price. The hostel is secure and there are security lockers in the dorm rooms.
The Facilities
Dorms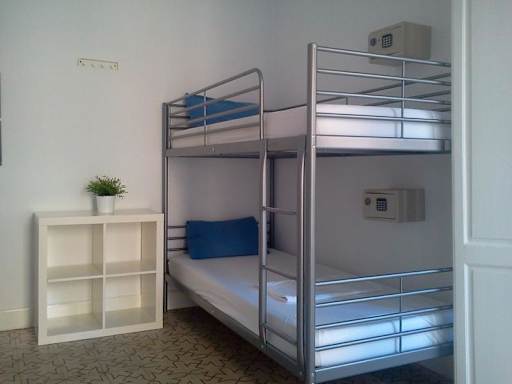 This hostel has four bed dorm rooms that are either co-ed or female only. There's no air conditioning but they are heated and there's a ceiling fan. There are basic furnishings like a chest of drawers and a desk. You can choose between shared or en-suite bathrooms as well as a room with or without a balcony.
Private Rooms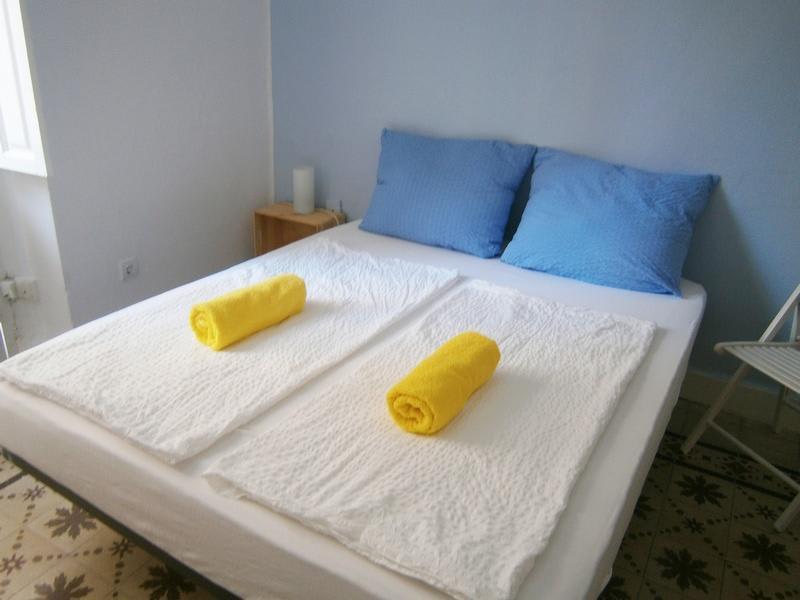 In addition to the dorm rooms, there are double, twin, and triple rooms available. If you're traveling with a slightly larger group you might enjoy the family rooms. Some rooms have shared bathrooms while others use en-suite bathrooms. The rooms have basic furnishings and a modern decor.
Bathrooms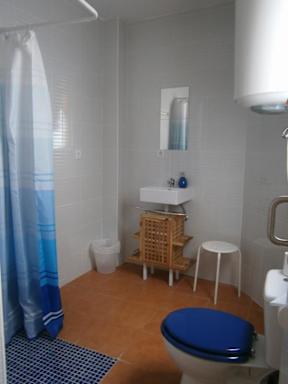 Most of the rooms use shared bathrooms but there are rooms with private bathrooms as well. The bathrooms are clean but a bit dated. The age makes them feel a bit dingy but they are cleaned regularly.
Common Areas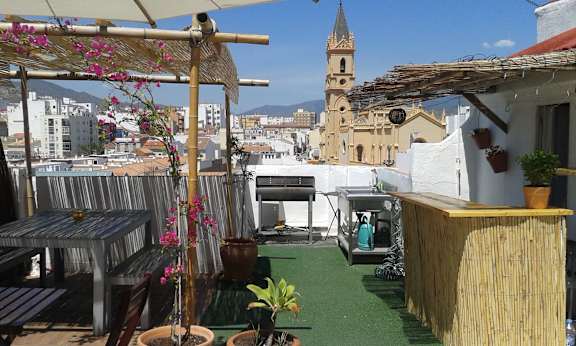 Most guests enjoy hanging out on the rooftop terrace where you can enjoy the weather and take in the view. You can have a barbecue or simply relax and chat with other guests. There's also a relaxing lounge area inside where you can unwind after a busy day exploring the city.
The Location
Malaga Centro
What's Nearby?
Casa Al Sur Terraza is about a five minute walk from Old Town Malaga. It's walking distance to many of the city's top sights including the Picasso Museum, Malaga Cathedral, the Alcazaba Palace and the famous shopping area of Calle Marques de Larios. The hostel is also about a 20 minute walk from the beach.
In the surrounding area there are many restaurants bars, theaters, and clubs. You won't have to look far to find a good tapas bar or a fun place to grab a drink.
Nearby Transportation
This hostel is about a 15 minute walk from the main bus and train stations. There are bus stops around as well.
Amenities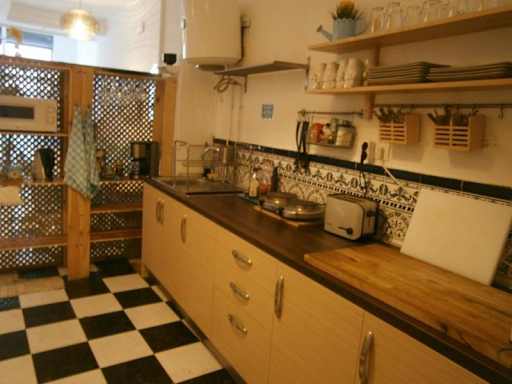 This hostel has the standard amenities including travel information, a shared kitchen, and wi-fi. There are also laundry facilities available to guests. In the morning you can enjoy a breakfast buffet for a small price.
Staff
The staff here are helpful and will help you coordinate a taxi to the airport or give you all kinds of travel advice.
Heads Up
This hostel doesn't have air conditioning so the rooms get very hot in the summer. The street is very loud so opening your window can make sleeping very difficult.
Casa Al Sur Terraza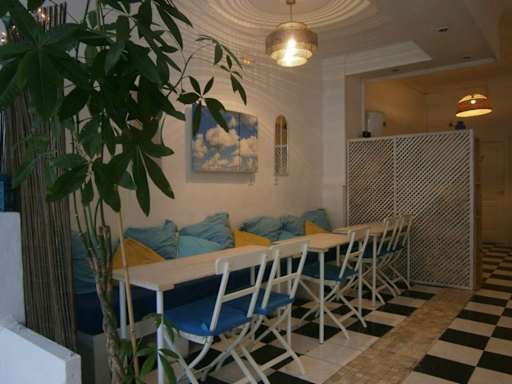 Do you have a favorite hostel that you would like to review? Let us know!