The Jungle was really accommodating and enjoyable to stay with. The location is perfect as you are in the city center and can explore the city on foot, and the staff made the stay wonderful. Definitely returning to Malaga and staying there! - JP
What sets them apart?
This hostel's location in central Malaga, friendly staff, and fun vibe make it a favorite for visitors to Malaga.
Hostel Personality
Who's staying here?
This hostel is popular with backpackers, young travellers, and anyone looking for a fun environment at an affordable price.
Insider Tip
Check out the mojitos at the rooftop bar!
The Urban Jungle Rooftop Hostel
The Urban Jungle Rooftop Hostel is a fun place to stay with a backpacker vibe. The staff are genuinely friendly and helpful and the social vibe is excellent. The hostel is also located in central Malaga, so it makes a great base for exploring the city.
The rooms are a bit basic, but they have large lockers and a decent amount of space. For the price, the accommodation is good and it's kept clean.
The Facilities
Dorms
This hostel has dorms that sleep four, six, or eight people. Each guest gets a large locker under the bed where they can keep their belongings secure. The rooms have nice decor and some of the rooms even have a balcony. Just a heads up that the bunks are a bit separated from the walls, so you have to be careful that your belongings don't fall down.
Private Rooms
Couples and people who want a little space to themselves appreciate the private rooms. There are twin rooms with bunk beds as well as double rooms. Some double rooms have a mattress on a small box spring on the floor, but it's more eloquently decorated than it sounds. The superior double rooms give you a bed frame and some nice furnishings.
Bathrooms
The bathrooms are clean but a bit small and the water tends to go everywhere. Also, the men's room is on the ground floor so be prepared for a walk. It's definitely not a dealbreaker for the hostel though, but a little bit annoying.
Common Areas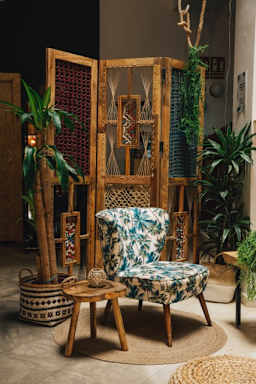 Most guests hang out on the rooftop terrace, which offers plenty of social space to meet other guests. There's also a kitchen available to guests where you can cook up a nice homemade meal and save a little money.
Outdoor Space
The rooftop terrace is the place to be at this hostel. It's a popular place to hang out, so you'll likely meet other travellers and make some new friends. The terrace is directly attached to the shared kitchen, so it's also fun to make a meal and enjoy it outside. Alternatively, you can enjoy one of the hostel-made meals on the terrace like the nightly family dinners or a simple breakfast. During the evenings they sometimes host happy hours, live concerts, and more on the terrace.
The Location
Malaga Centro
What's Nearby?
This hostel is one of the few located in Malaga's city center. It's walking distance to many great sights. Just two minutes away you'll find the Picasso Museum and the Alcazaba. It's also close to the Museum of Glass and Crystal, Jorge Rando Museum and Gibralfaro Viewpoint. You can reach La Malagueta Beach in just a 12 minute walk. Malaga Park is also just a third of a mile away.
Nearby Transportation
Malaga Train Station is about a mile away from the hostel and the Port of Malaga is just under a mile away. The Malaga Airport is 8 miles away.
Activities
This hostel hosts all kinds of activities on its rooftop terrace. Start your day with a small breakfast, then round it out with the family dinner in the evening. There are also happy hours, movie nights, live concerts, art exhibits, and flamenco dancing shows. The terrace is the center of most activities at the hostel.
Amenities
This hostel has all of the standard amenities including Wi-Fi, luggage storage, travel information, and bike parking. There's all kinds of travel information available and large security lockers in the rooms.
Staff
This staff really is the best, and we're not just saying that. You won't want to leave when it's time to check out because you'll feel like one of the family. You may find yourself just chatting with them for fun, but also make sure you hit them up for suggestion of things to do while you're in Malaga. Also, if you're a dog lover, you'll appreciate the hostel's dog.
Heads Up
This hostel is centrally located which means it can get loud at times. Some guests feel the facilities need to be upgraded and the bathrooms are a consistent complaint of guests.
The Urban Jungle Rooftop Hostel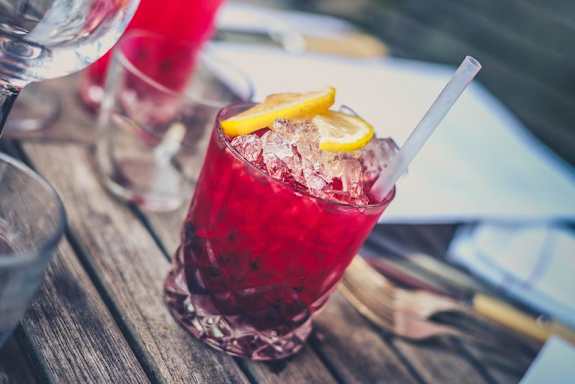 Do you have a favorite hostel that you would like to review? Let us know!