I liked this hostel because of its perfect location (in the centre of the old city, around all main bars, shopping and socializing areas), and its crazy interior decorations - you feel like you're in a museum and old home. Good breakfast, nice staff. - Anonymous
What sets them apart?
This hostel's excellent location, friendly staff, and impressive breakfast make it a great option.
Hostel Personality
Who's staying here?
There are a range of room types, so this hostel is popular with professionals, backpackers, and everyone in between.
Insider Tip
Try to stay on the upper floor as it's a bit quieter and more comfortable.
Patio 19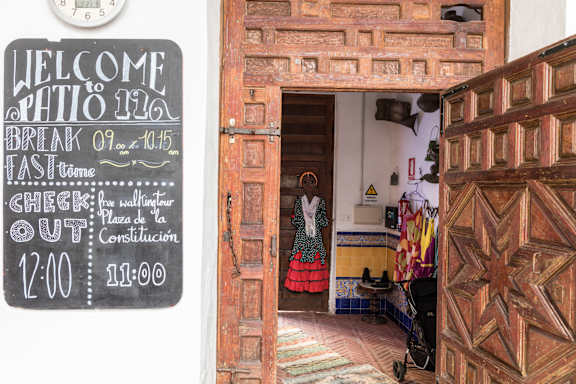 This quirky little hostel (or bed and breakfast as it's sometimes called) has a fun interior and a great location. The hostel is filled with interesting antiques and the atmosphere is very quaint. The surrounding neighborhood has plenty of places to shop and eat, and it's still walking distance to the beach. The rooms are a bit basic, but they're comfortable, and the staff are friendly and fun.
The Facilities
Dorms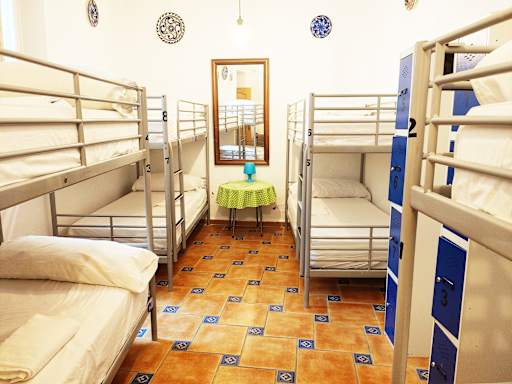 This hostel has one nine bed dorm, or eight bed dorm, one six bed dorm, and a four bed dorm. Guests are given small lockers and the beds are relatively comfortable. There's a fan that keeps things cool in the summer. Some of the rooms have their own balconies or a window that offers natural light, but others are interior and are more compact.
Private Rooms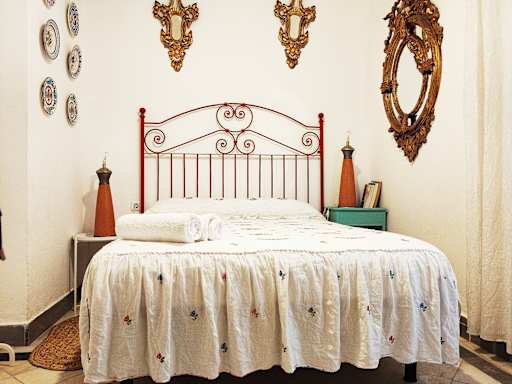 There are also plenty of private rooms available here if you want a budget room with your own personal space. The rooms are either doubles or triples and most use shared bathrooms. They're nicely furnished with simple furniture and are a step above the dorm rooms in quality.
Bathrooms
Most rooms use shared bathrooms here, but there are some private rooms with their own private bathrooms. They're kept clean but sometimes the water and get everywhere. It's really not a big problem though.
Common Areas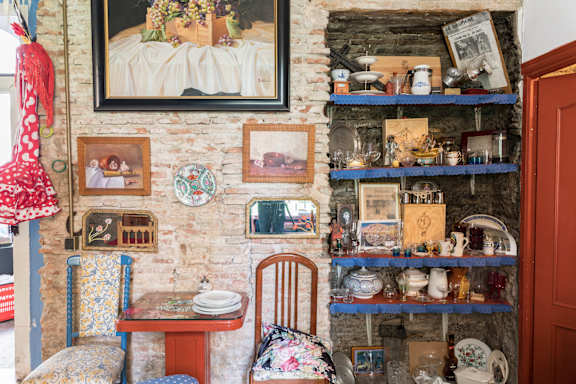 This hostel has some decent common areas including and on-site bar, a patio where you can enjoy the refreshing outdoors, a kitchen where you can cook your own meals, and a dining area where you can eat and chat with other guests. Like the rest of the hostel, the decor is very charming and it feels a bit like you stepped into an antique museum.
The Location
Malaga Centro
What's Nearby?
Patio 19 is located near many shops and restaurants in a nice part of the city. It's surrounded by the old town and you can explore the charming area. It's also just a 15 minute walk to La Malagueta Beach. Other nearby sights include the Museum of Glass and Crystal as well as Picasso Museum.
Nearby Transportation
The closest airport is Malaga Airport, which is eight miles away. There are plenty of bus stops nearby.
Amenities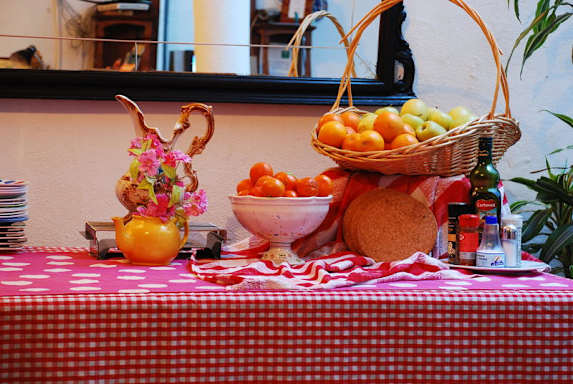 This hostel has many great amenities including a free breakfast buffet that's served every morning. The buffet usually includes items such as fruit, cereals, bread, jam, juices, teas, and pastries. Other amenities available include a shared kitchen that guests can use, bicycle parking, security lockers, a book exchange, and all kinds of travel information.
Staff
The staff here are friendly and professional, and they make sure things are running smoothly. Don't hesitate to ask if you have any questions or concerns, and they can make suggestions about the best places to grab a bite to eat or how to get around.
Heads Up
This is a charming place to stay but some guests feel the interior rooms are cramped with poor ventilation. The bathrooms are also a bit far from some of the rooms.
Patio 19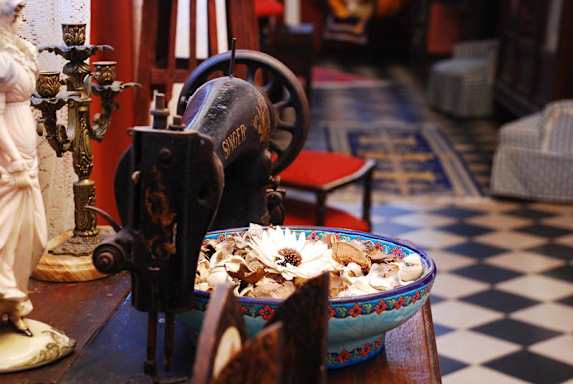 Do you have a favorite hostel that you would like to review? Let us know!